Culture & Lifestyle
Published September 24, 2021
'Asked & Answered with the Women of Marvel': Nadia Shammas
Discover more about the middle grade and YA author and then pick up 'Ms. Marvel: Stretched Thin,' out now!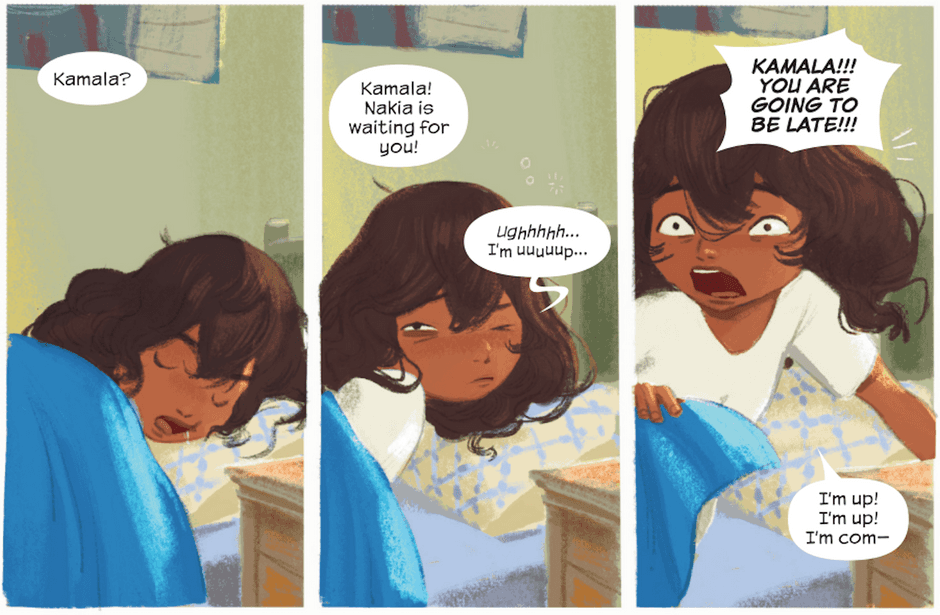 We asked. She answered.  
What is the first thing you do when you wake up?
I am a coffee person, and not a morning person at all. First thing I do is make coffee, I have a pretty great espresso machine that I affectionately call the Bambino. Because it's my baby, and also the model is called the Bambino. Then I basically sit with my coffee, drink it, and wait to be actually awake enough to function. 
Favorite time of year?
Fall. Hands down. I am a spooky person and I adore the cool weather, the changing leaves, autumn flavors, the works. October is my luckiest month, too.  The past few years, I've had the best life changing things happen in October.
What gets you up at 3am?
I am usually still awake at 3AM. Terrible insomniac. 
Which would you rather be stuck with for the day – Kamala's baby hands or embiggened fists?
I would take the baby hands because I think it would just be a lot more useful. I could fit my entire hand in a Pringles can. I could use them to clean better or fiddle with electronics and cause chaos. The world would be my oyster with baby hands. (Plus, I already have pretty small hands.)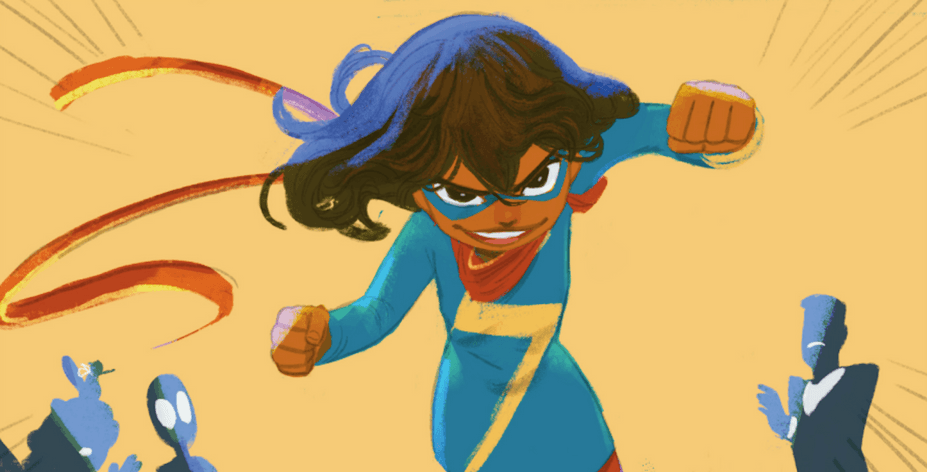 What are you proud of?
This is a tough question. Coming out of the pandemic, no one is feeling great. I certainly don't feel like I managed to do much more than survive, dragging myself through days that mostly looked that same. I don't quite feel like I've gotten back to myself still. But, at the same time, I managed, with my partner, to move during extraordinary circumstances. I wrote this book. I like my apartment very much. And most of all, I stayed inside. I got vaccinated immediately. I helped my family stay afloat during this time. They're okay now. These feel small in the face of everything else, but I helped keep people safe, and I kept myself safe. I'm proud of surviving. 
Super-power of choice?
Stopping time, or teleporting. I would love to travel easier; I hate planes and I hate commuting. As for time, I never have enough of it. Deadlines would be a lot easier if I could just stop the clock for a bit!
Better to ask permission or forgiveness?
Depends! If it's something I want to do that causes no harm, I definitely jump first and ask for forgiveness after. It's that impulsiveness and impatience that's been kind of a double-edged sword that allowed me to cut down some obstacles in my career. If it's a personal decision that involves another person, though, I'd always prefer to ask for permission rather than hurt that relationship. 
Science fiction blockbuster, independent drama, or romantic comedy?
Hmm, I think I'd have to go with independent drama. I love a good A24 drama/horror film, and tend to enjoy sadder, quieter, character-focused films. I'm a big sci-fi fan, but a lot of blockbusters can feel a bit one-note at times. I have a hard time caring about action scenes if I'm not really invested in the characters. Good, diverse, character-focused sci-fi though? Transcendent. Take my money. 
What makes a perfect day?
Being from New York, a day that involves a lot of walking, window shopping, and a good meal. I love walking on a street with a bunch of tiny specialty shops and going in and just seeing what's there. I'd love to just walk around a neighborhood I don't know too well and grab coffee and snacks, maybe a knick knack or two, and end the day meeting some friends for a great meal at a favorite restaurant.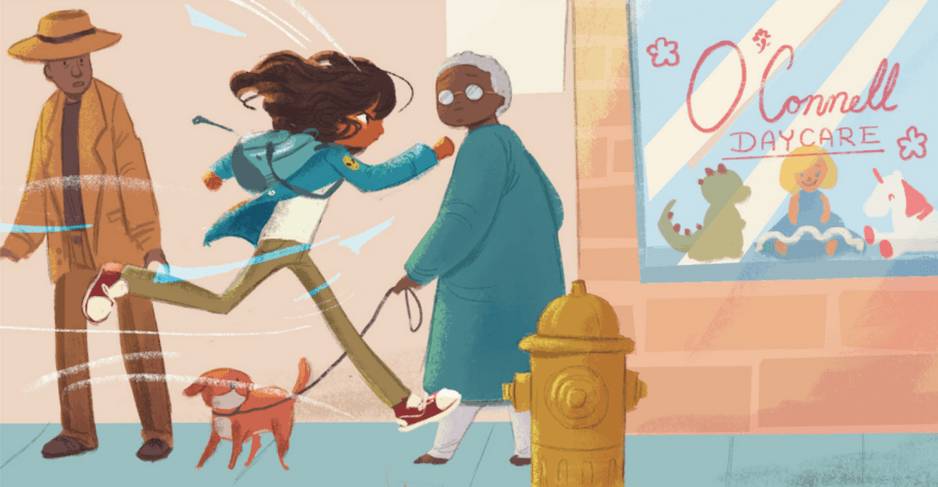 Best advice you've gotten?
I do not take this advice enough but: do not try to work through burnout. It will not work. If you are tired, there is nothing else that will fix it besides rest. If you do not rest, your body will pick a week or more to do it for you. 

What's on your desert island mix tape?
I am a total emo/pop-punk person. I have been since I was a teenager. I'd throw in some Senses Fail, MCR, Front Bottoms, Hot Mulligan, Spanish Love Songs, Girlpool, Sincere Engineer, maybe throw in some HappyHappy or RENT STRIKE. Oh, and definitely some Mountain Goats, Mitski, and Sufjan Steven. 
Salty or sweet?
SWEET. Huge sweet tooth. 
What was 12-year-old Nadia's jam?
I was 12 in 2005, and again, I was a total emo kid. I loved anime, went on fanfic sites and hung out on anime RPG forums. I also really loved mythology, I'd rent anything I could out of my local library related to world mythologies. I loved dystopian sci-fi and fantasy books. At that time, my favorite series was The Shadow Children by Margaret Peterson Haddix. I named one of my OCs in fan-fiction after her! 
What's the best thing about your best friend?
They're kind, funny, and very caring. They're kind in that way that they can be snarky, sarcastic, and then literally drop anything if I'm having a bad day. I trust them to tell me when I'm wrong, too, when I need to reevaluate my thinking. I trust them to tell me the truth, and I know they always will. I'm a big fan of my friend!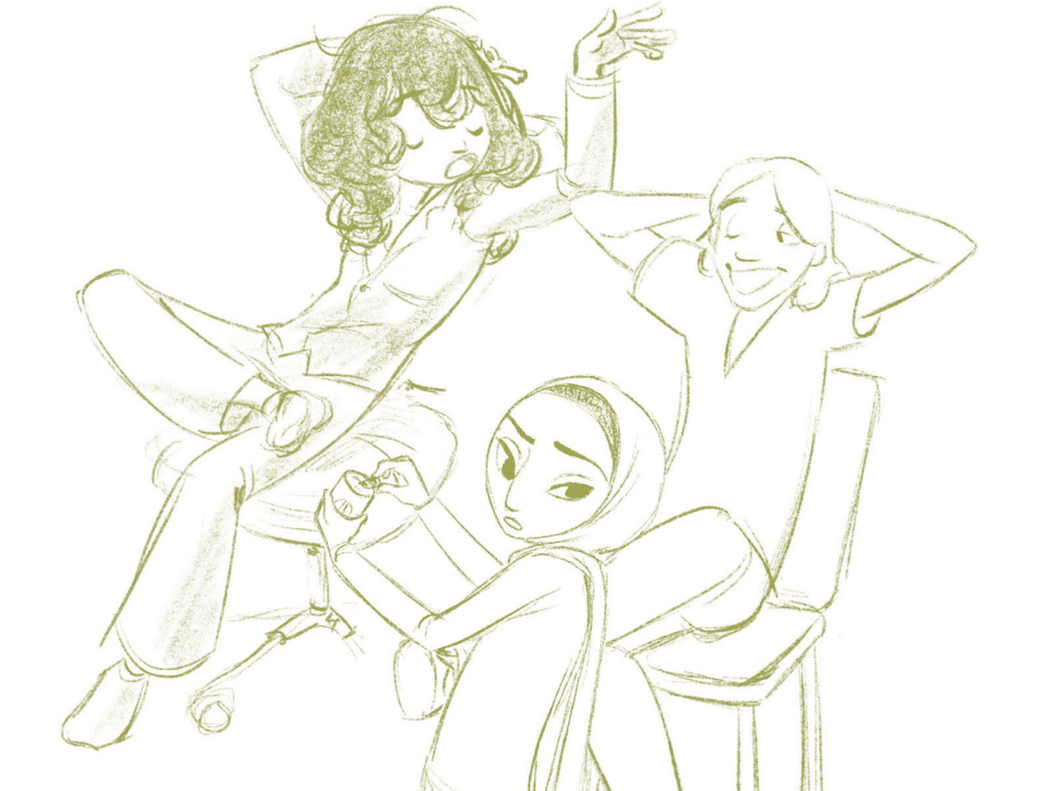 You're a native New Yorker writing a Ms. Marvel OGN… what's the best thing about New Jersey?
Listen, I do have a soft spot for New Jersey. My dad owns and operates a small window shade company in Brooklyn, and there isn't enough space in the store for all the fabric so he rents a portion of a warehouse in Jersey. I've worked with my dad since I was a kid, which means many rides to Jersey to help lift rolls of fabric and do inventory checks. As a result, I know that Jersey has the best diners in the world. I love a good diner breakfast at any time of day. Also, some of the best bands ever come from Jersey. 
What are you totally into right now?
Dead by Daylight. I play that game every single day. I mostly play survivor, but when I do play killer, I like Wraith and Michael Myers. 
Who would you road trip with (dead or alive, someone you know or wish you knew, fictional or real)?
The characters of Cowboy Bebop. They seem like they'd be very fun to hang out with, we'd have adventures through space, it'd be great. I just hope I can keep up. 
Board games or video games (and what's your favorite in your category of choice)?
Hmm, I'm a fan of both honestly! I grew up playing backgammon, and love it. It always brings back good memories of smoky hookah lounges, mint tea, and playing with my dad or his friends. As for video games, I think I'd have to say my favorite game is Night in the Woods. Stardew Valley is a close second for holding my sanity together when I'm too stressed out. 
Mantra or quote that keeps you going?
"I will make it out of this alive."
Best thing about being a Woman of Marvel?
There've been a lot of Women of Marvel, women who have inspired me and whose work meant a lot to me growing up. I am, honestly, simply happy to join their ranks. I hope I can give something to the canon that will make someone's day. 
Read Nadia Shammas' Ms. Marvel: Stretched Thin, available now everywhere books are sold!
MacKenzie Cadenhead is a children's book author and an old school (Read: former) Marvel editor — not old-old but let's just say she knew Gwen Stacy when she was dead. She co-authors the "Marvel Super-Hero Adventures" chapter book series for young readers and is a proud Woman of Marvel. You can see what she's up to over at Instagram @mackenziecadenhead.
The Hype Box
Can't-miss news and updates from across the Marvel Universe!