Culture & Lifestyle
Published June 4, 2021
'Asked & Answered with the Women of Marvel': Peach Momoko
Discover more about Marvel's Stormbreaker creator and then pick up 'Demon Days: Mariko' on June 16!

Get to know the Asked & Answered with the Women of Marvel series here. Be sure to head over to Marvel.com/WomenofMarvel every other week for more!
Peach Momoko's work is simply breathtaking. The Marvel Stormbreaker's variant covers are total must-haves, and she continues to reimagine the Marvel Universe with her DEMON DAYS saga. She had her writing and interior art debut with DEMON DAYS: X-MEN #1, and the next installment of the prestige series, DEMON DAYS: MARIKO #1, arrives on June 16!
Her talent is only matched by her generosity (seriously — look what she illustrated just for us, below!). Her answers made me hungry. I want to meet her dog. She's a Woman of Marvel and we had some questions for her.
We asked. She answered.
What is the first thing you do when you wake up?
When I wake up, first thing I do is tickle my dog, Momo. (And sometimes fall back to sleep because of it.)
Favorite food to eat?
My favorite food is anything noodle (ramen, soba, udon, pasta, anything).
Favorite food to illustrate?
I usually like to paint soul food. Food that represents daily meal. So after realizing I haven't painted food lately, I decided to paint what I ate today — Nabeyaki Udon.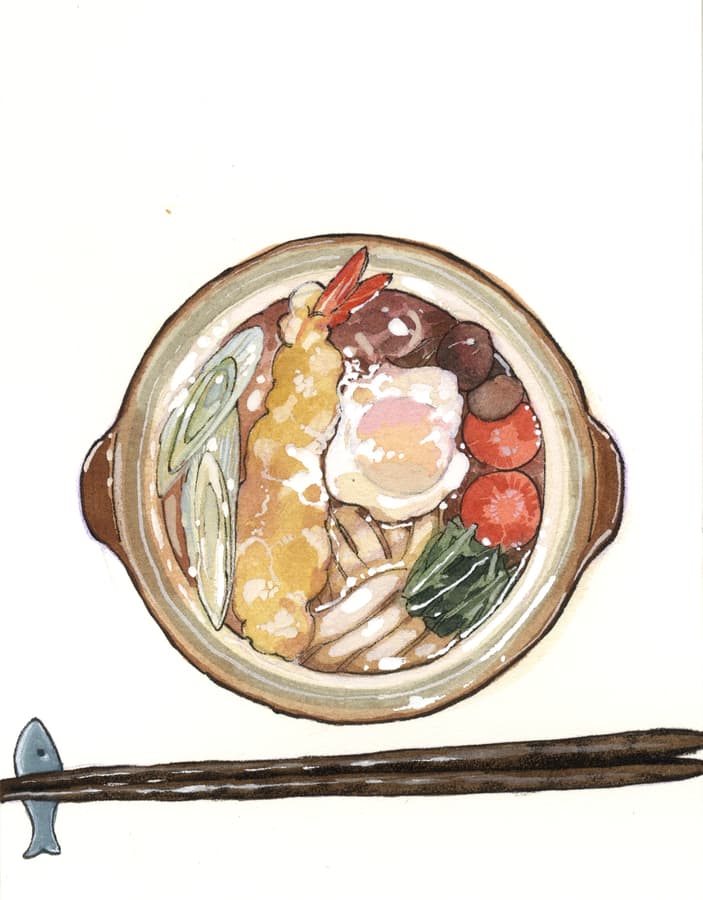 What are you totally into right now?
Right now I have been into playing video games (specifically Apex Legends and The Binding of Isaac), the smell of sandalwood, and eating "yogurt scotch Chelsea."
Of all the Marvel characters you've illustrated, which one would you like to be for a day and why?
I always think about this whenever I watch a movie or read a comic. But right now, the first character that came to mind was Scarlet Witch. She can fly… move objects… mind control… Everything I want do.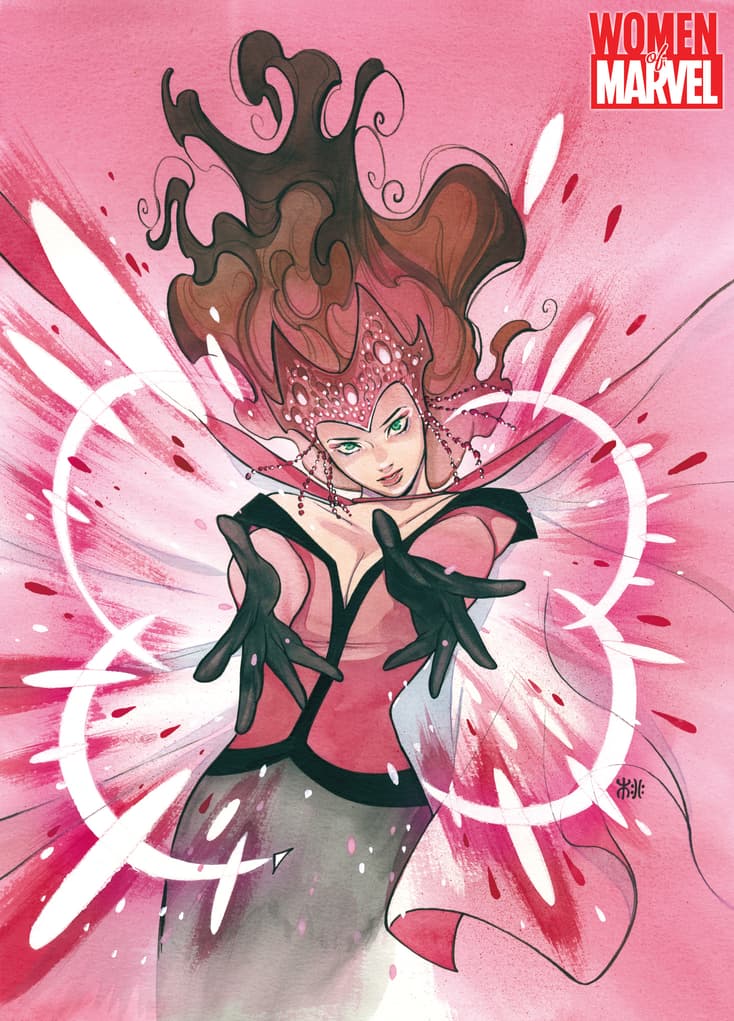 Better to ask permission or forgiveness?
I prefer to ask permission. 
Who is your dream collaborator (living or dead)?
My dream is to collaborate with Takashi Nakamura's anime doing character design and/or image board/storyboard. And also go on Toshio Suzuki's radio show as a guest (producer of Ghibli Studio).
Must have items when working?
I need my iPad. I can stream music, videos and search for references.
What music can you not stop listening to right now?
It really depends on my mood (Do I want to paint an action-packed scene? Do I want to paint a sad and depressing scene? Do I want to paint an aggressive scene?). 
But this week (end of May 2021), I have been listening to: 
"Machi" (Quruli)
"Jishaku" (Aiko)
"Tsuyogari Mashita" (Aimyon)
"Strawberry Moon" (Daoko)
"Ai No Kotodama ~Spiritual Message~" (Southern All-Stars)
"Suna No Wakusei" (Yuuming Matsutoya)
"Kisui" (Yuusari)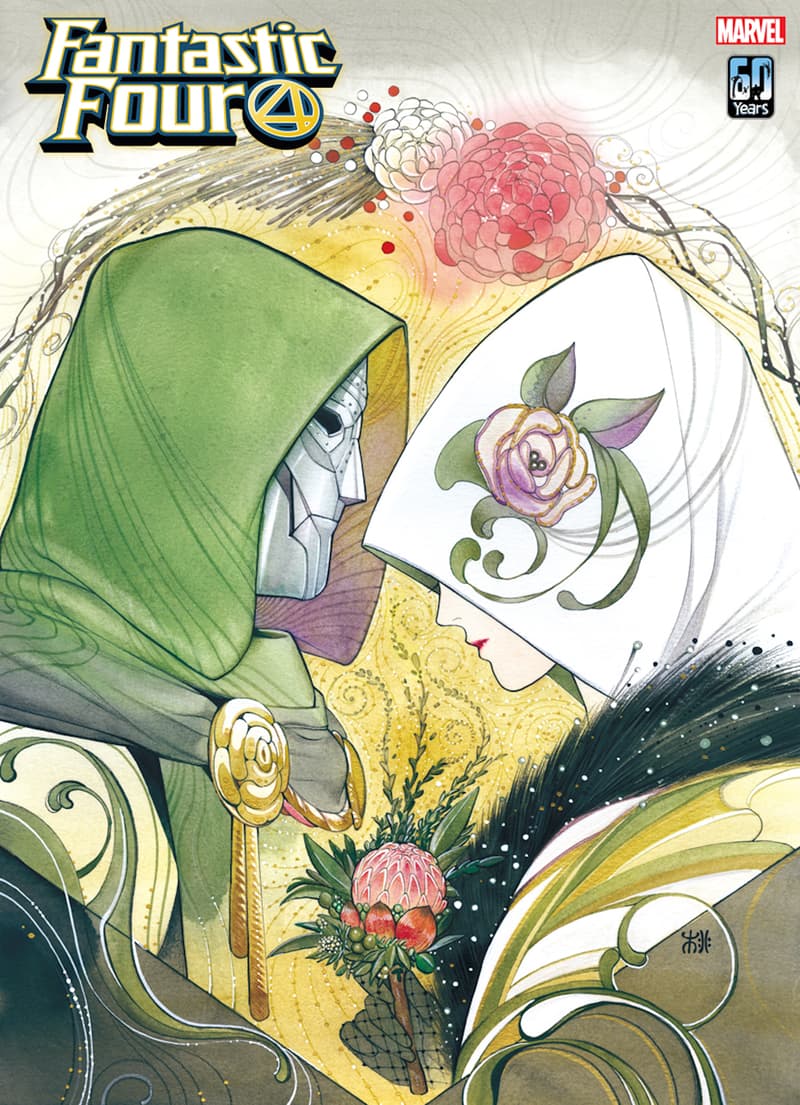 Salty or sweet?
Salty! Especially a snack called "JAGALICO"
What was your favorite book, movie, or TV show as a kid?
When I was about 6 years old, I loved reading Takashi Nakamura's Peter Pan. I remember looking at Tinkerbell when my mom was cooking.
What is your favorite book, movie, or TV show now?
Nothing currently off top of my head. I love watching movies and shows but nothing is ringing a bell that is a "favorite" now. 
What item would you save from a burning building?
In a burning building, I would grab my ID. (Assuming we are only talking "item.")
What's your most vivid childhood memory?
I ate too much peanut butter and puked in my bathtub.
I was eating a bowl of sugar under the dining table (hiding from my mom).
I told my mom I wanted a KEROKEROKEROPPI (Sanrio character) purse, then when my mom bought it, I told her, "I don't want it anymore." She got mad at me and kicked me out of the house for a while.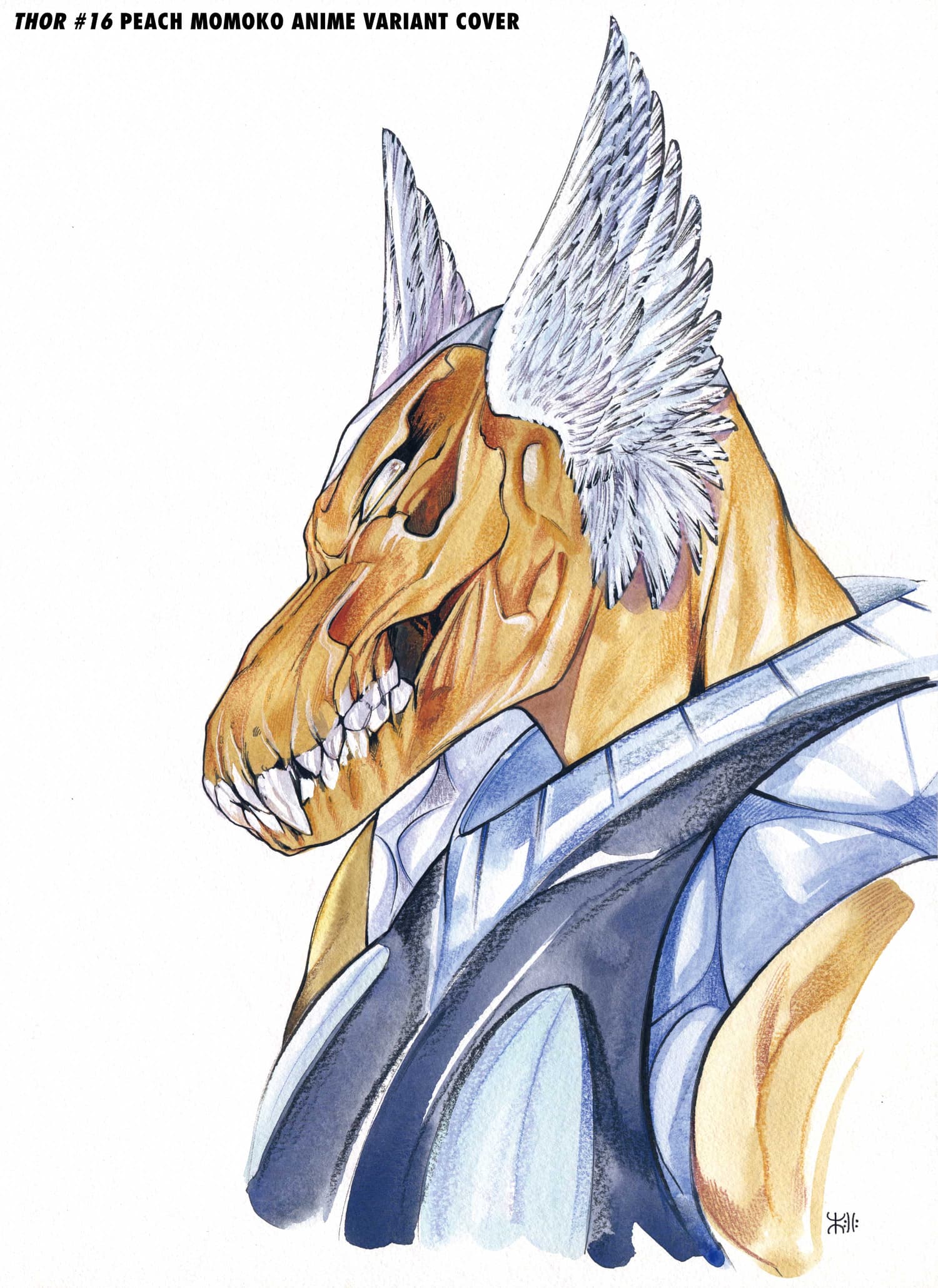 [RELATED: Check out your favorite Marvel heroes in Anime-inspired pieces by Peach Momoko this July!]
Story or folktale you heard as a child that still influences you today?
A Japanese folktale called Mottainai Obake. It is about wasting food (leftovers), and at night the wasted food becomes ghosts and kidnaps you.
How awesome is your dog?!
Momo is awesome as usual! 
Fortune teller—Tell me everything or No thanks, I'll be surprised?
No thanks, I like surprises.
Who makes you laugh?
My husband and partner, Yo. And Momo.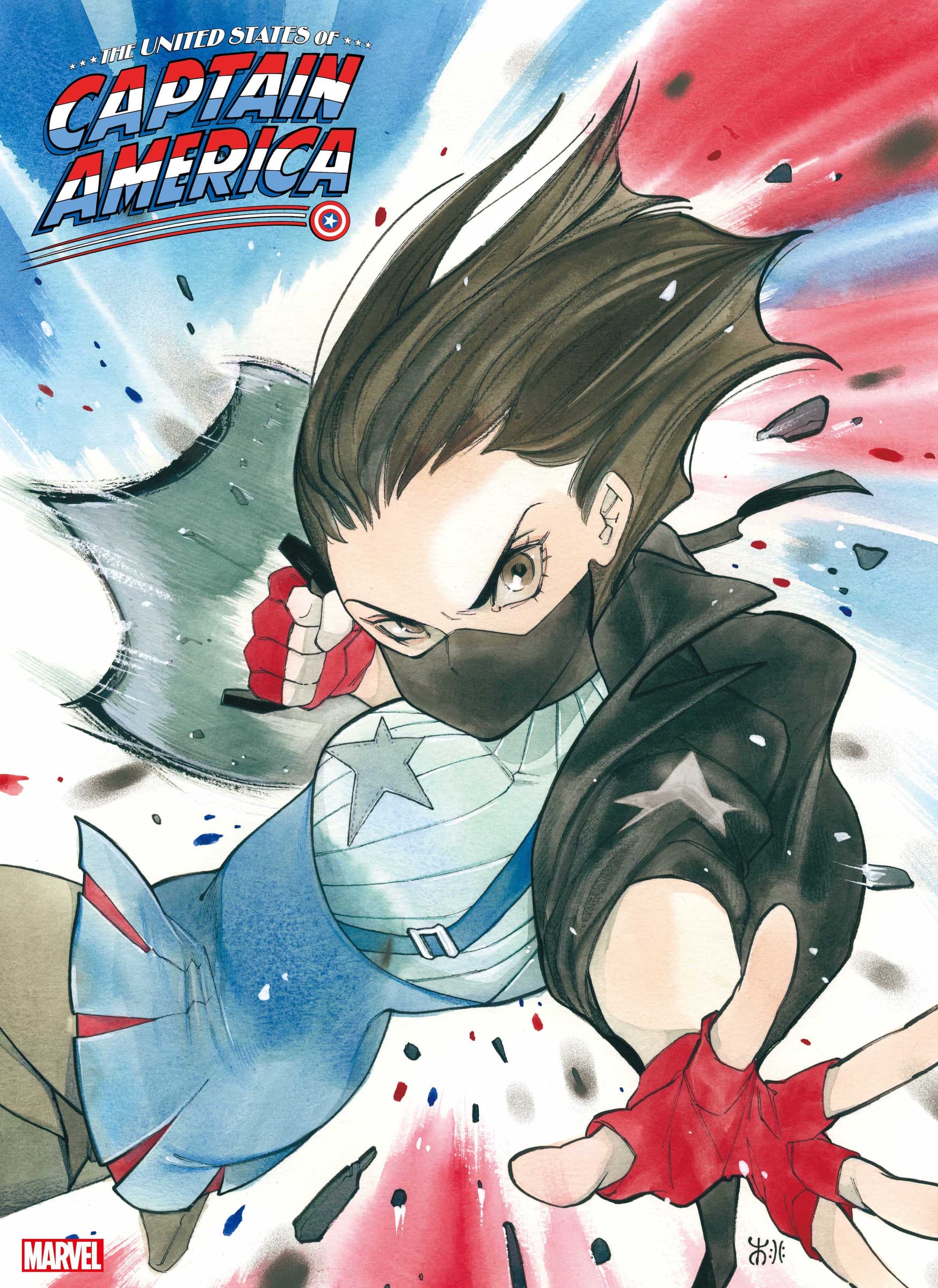 Mantra or quote that keeps you going?
I love all the quotes by Little My from the book Moomin Valley [by Tove Jansson]. The one that is really special to me is:
"ひま、やることがない。
なんて間抜けなセリフだこと。
春は花を見て、
夏は太陽を浴びて、
秋は落ち葉を踏んで、
冬は静かに春を待つの。
やることがないんじゃないわ。
やることをわかってないのよ"
which translates to:
"Bored, there is nothing to do?
What a pointless way of thinking.
In spring, you look at flowers.
In summer, you bathe in sun.
In autumn, you step off foliage.
In winter, you quietly wait for spring.
It's not that you are bored and have nothing to do;
You just don't understand what you are doing."
Best thing about being a Woman of Marvel?
I'm simply honored that I am amongst one of the woman artists working in this industry.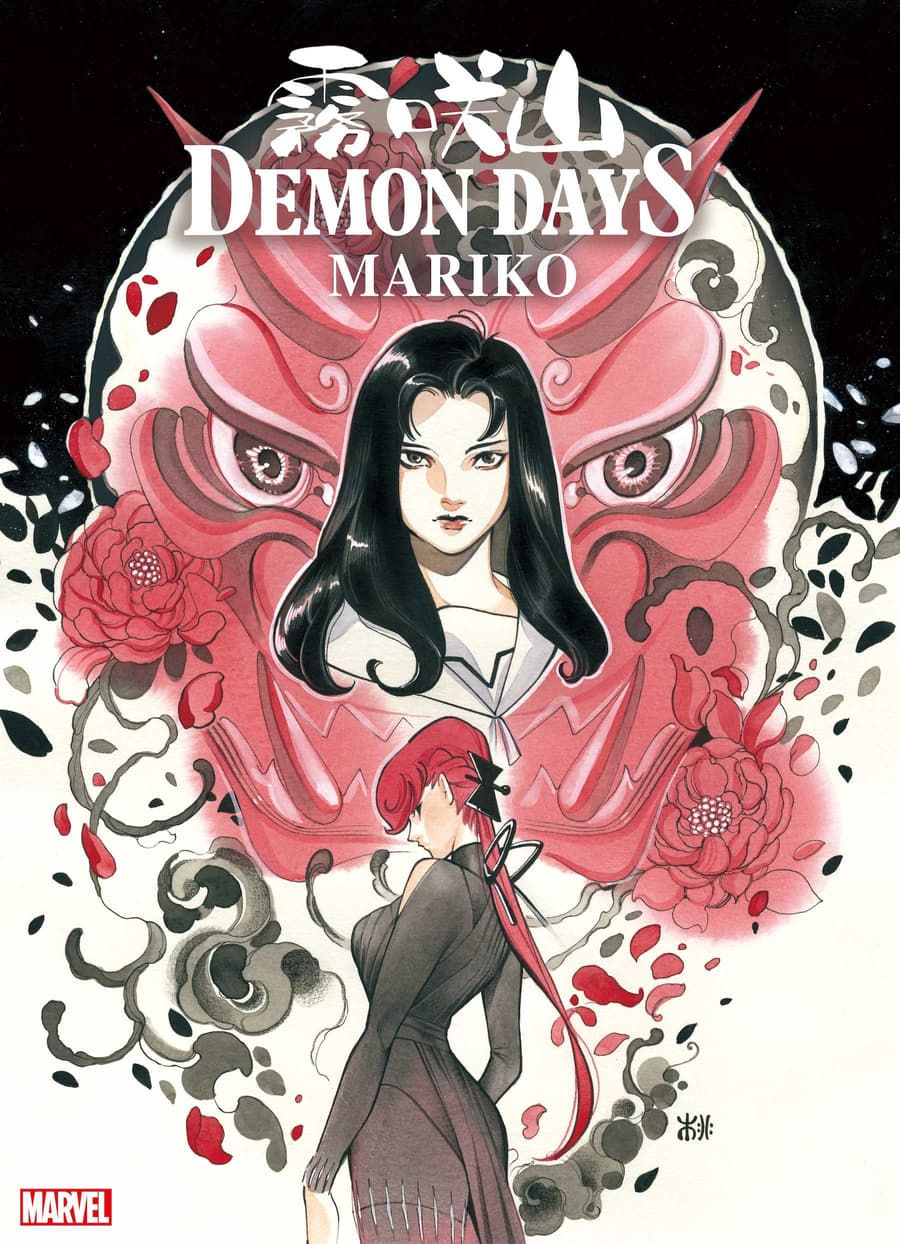 The DEMON DAYS saga continues with DEMON DAYS: MARIKO #1 on Wednesday, June16!
MacKenzie Cadenhead is a children's book author and an old school (Read: former) Marvel editor — not old-old but let's just say she knew Gwen Stacy when she was dead. She co-authors the "Marvel Super-Hero Adventures" chapter book series for young readers and is a proud Woman of Marvel. You can see what she's up to over at Instagram @mackenziecadenhead.
The Women of Marvel podcast assembles to chat all things Marvel and more! New episodes are released every other Thursday. You can find Women of Marvel on Sirius XM, Marvel.com/podcasts and Apple Podcasts.
The Hype Box
Can't-miss news and updates from across the Marvel Universe!