Culture & Lifestyle
Published April 9, 2021
'Asked & Answered with the Women of Marvel': Sophie Campbell
Discover the creator's favorite kaiju figures before catching her Marrow and Feral story in 'WOMEN OF MARVEL #1' later this month!

Get to know the Asked & Answered with the Women of Marvel series here. Be sure to head over to Marvel.com/WomenofMarvel every other week for more!
Sophie Campbell really does it all. Whether you fell for her artwork on Jem and the Holograms, have been a dedicated follower of her original graphic novel series Wet Moon, or just can't wait for her new Marrow and Feral story with artist Eleonora Carlini and colorist Tríona Farrell in WOMEN OF MARVEL #1 (on sale April 21), it's impossible not to be excited about everything she's got going on.
She loves kaiju figures. She has great taste in food. She's a Woman of Marvel. And we had some questions.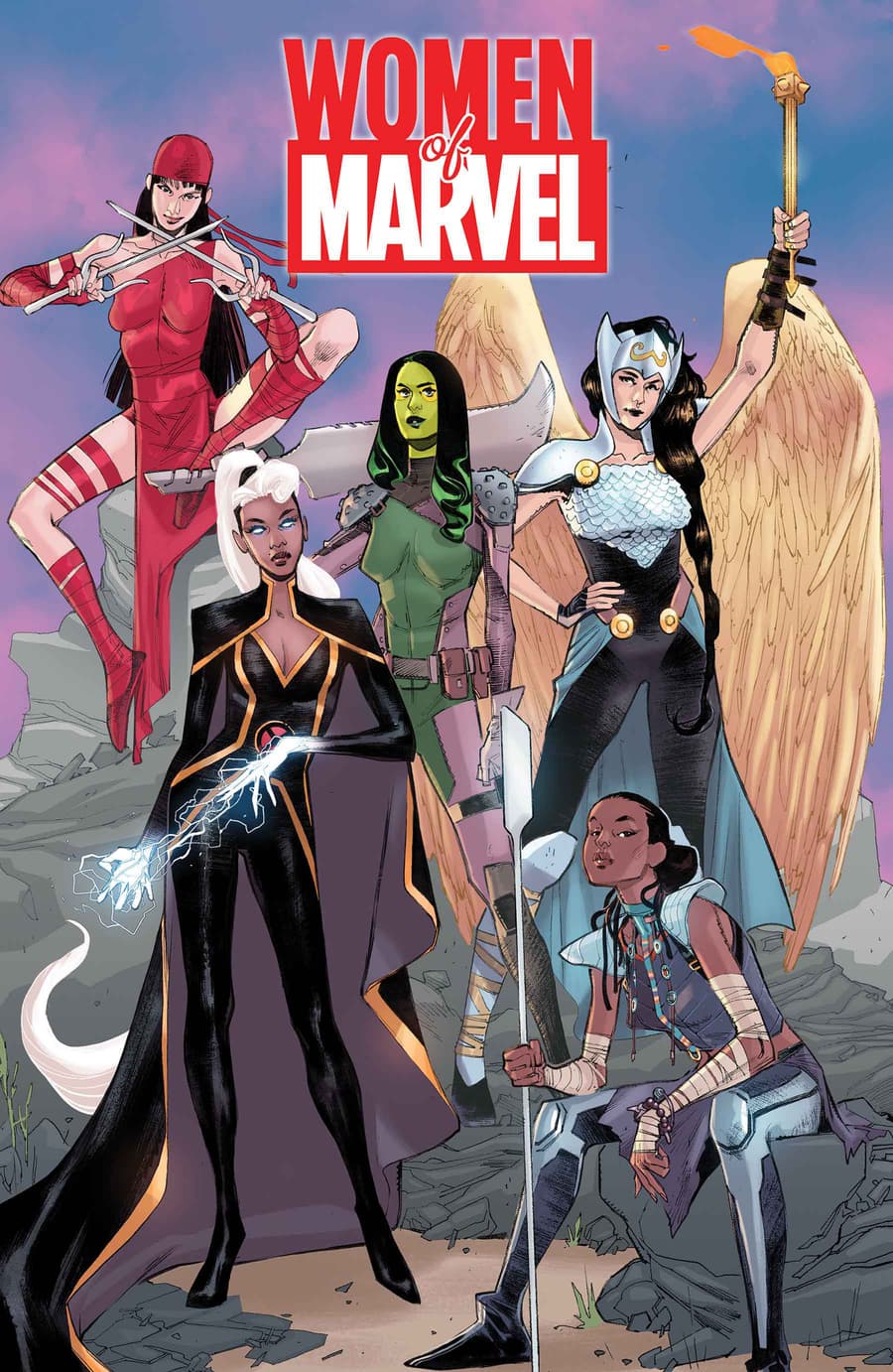 We asked. She answered.
What is the first thing you do when you wake up?
Lie in bed for another half hour while working up the strength to get up.
What are you totally into right now?
Kaiju toys by Japanese designer Anraku Ansaku.
Developed any new skills over the last few months at home? 
Absolutely not. I've tried to spend my extra time napping instead.
What gets you up at 3am?
I'm a night owl so I usually haven't even gone to bed yet at 3am!
Who makes you laugh?
Larry David.
Superpower of choice?
Shapeshifting. I want to look a supermodel one minute and a dinosaur the next.
When humans live on Mars, what one food must we bring with us?
Roasted brussels sprouts.
Best part of developing a graphic novel?
I love being able to control the pacing in a graphic novel-format book - it doesn't need to be broken up into installments, you can spend pagetime on scenes that might otherwise get the axe in a shorter format. I love not having to come up with a cliffhanger every 20 pages.
Best part of working on a monthly?
Having work on the stands every month is very cool, it's always satisfying and exciting having something new come out on a regular schedule.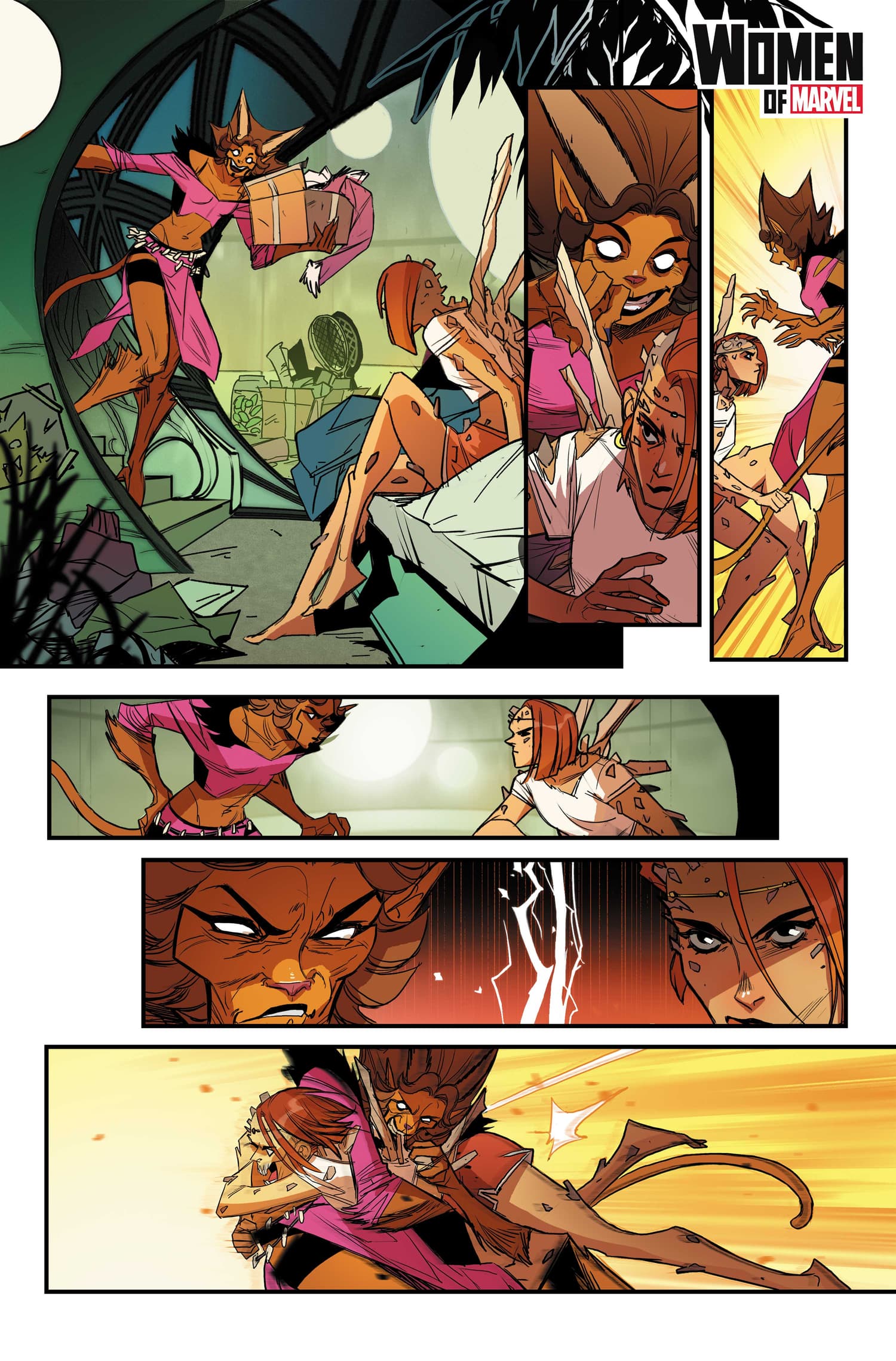 In an alternate universe, what would your alternate job be?
Either a baker or hopefully somehow I fall into a ton of money so I'd be rich enough not to need a job at all.
Better to ask for permission or forgiveness?
Permission.
What's on your desert island mix tape?
Lots of Blackguard, the Birthday Massacre, Bella Morte, the Midnight, Beast in Black, Red Handed Denial, Celine Dion, Starforger, Dreadful Shadows, and a really long uplifting trance mix.
The universe – sending you messages or dealing with enough of its own stuff to worry about you? 
The universe is definitely too busy dealing with its own problems. I'd be really concerned if it started sending me messages.
What was your favorite book, movie, or TV show as a kid?
Alien.
What is your favorite book, movie, or TV show now?
Somehow still Alien.
Best advice you've gotten?
Don't sweat the small stuff!
Who would you road trip with (dead or alive, someone you know or wish you knew, fictional or real)?
Nobody, I'm too misanthropic for something like that! There's no way I'm going to be stuck in a car for days with someone no matter how fun they are.
What item would you save from a burning building?
It would be one of my rare Japanese monster figures but oh god how can I pick just one?! Am I allowed to grab an armful of them? If I had to pick one, it would probably be one of my glow in the dark Gamera sofubi figures by Toygraph, or the unpainted glow in the dark Megaguirus figure by M1. But I also love my Yamomark collection...
Mantra or quote that keeps you going?
Mr. Kruger's "I'm not too worried about it" line from Seinfeld.
Best thing about being a Woman of Marvel?
Getting to write a Feral story! And then parleying that into a Feral spin-off series down the road.
Don't miss Sophie Campbell's Marrow and Feral story in this month's WOMEN OF MARVEL #1, on-sale April 21, a collection of tales by some of the most incredible talent in the graphic novel industry today spotlighting iconic characters from the X-Men to the Avengers. Preview the special and learn all about it here!
MacKenzie Cadenhead is a children's book author and an old school (Read: former) Marvel editor — not old-old but let's just say she knew Gwen Stacy when she was dead. She co-authors the "Marvel Super-Hero Adventures" chapter book series for young readers and is a proud Woman of Marvel. You can see what she's up to over at Instagram @mackenziecadenhead.
The Women of Marvel podcast assembles to chat all things Marvel and more! New episodes are released every other Thursday. You can find Women of Marvel on Sirius XM, Marvel.com/podcasts and Apple Podcasts.
The Hype Box
Can't-miss news and updates from across the Marvel Universe!