Culture & Lifestyle
Published June 30, 2021
Kamala, Doreen, and Miles Head to Charles Xavier's Academy in 'Marvel's Avengers Assembly: X-Change Students 101'
Your exclusive first look at Preeti Chhibber and James Lancett's third book in the 'Marvel's Avengers Assembly' series, arriving early 2022!
Who's ready to head to upstate New York for a brand new adventure as the Avengers Assembly team takes a trip to Charles Xavier's Academy!
Author Preeti Chhibber and illustrator James Lancett team up once again with the upcoming release of Marvel's Avengers Assembly: X-Change Students 101, their third in the series, following Marvel's Avengers Assembly: Orientation and Marvel's Avengers Assembly: The Sinister Substitute. You can pre-order Book 3 now!
After training with the Avengers, Kamala Khan (Ms. Marvel), Doreen Green (Squirrel Girl), and Miles Morales (Spider-Man) are ready to branch out and expand their horizons. This semester, that means a trip north to study alongside the X-Men! From Kate Pryde and Wolverine to Beast and Gambit, the most recognizable mutants are all here in this fun-filled newest volume.
Drop your X-visor for a hot second and check out the cover of Marvel's Avengers Assembly: X-Change Students 101 as well as a preview spread featuring Kamala, Doreen, Miles, Wolverine, and Reptil, courtesy of our friends over at Scholastic, below!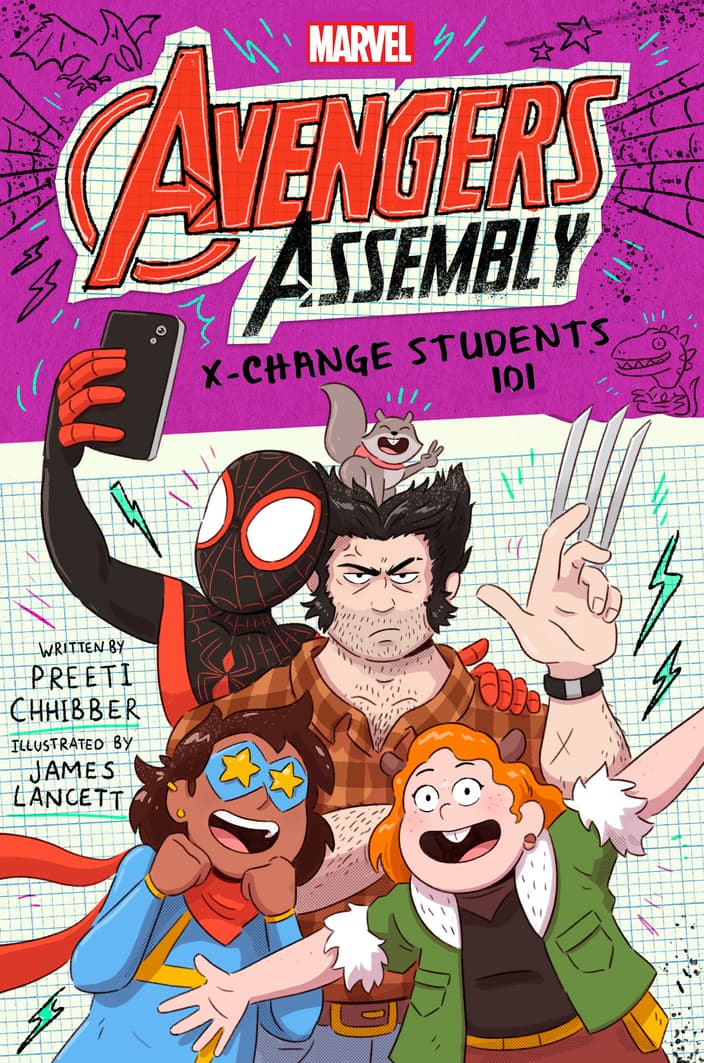 Marvel.com had the opportunity to catch up with the creative duo as they were packing their bags for the upcoming semester!
 
"I can't believe we're already on Book 3 of Avenger's Assembly – this one was such an... X-CITING book to write. Sorry not sorry," shared Preeti Chhibber. "I get to write the X-Men, which means as many x-cruciating puns as I can fit into one book. Jokes aside, it was such a great... x-perience (Sorry! Last one! I swear!) writing about the kids picking up and settling down in one of my favorite pieces of Marvel history: Xavier's School for Gifted Youngsters. Envisioning the disaster of Gambit as a teacher, or how starstruck Ms. Marvel, Spider-Man, and Squirrel Girl would be meeting Wolverine or Storm, was truly a complete joy to write. I hope kids will love reading it as much as I loved writing it!"
"I am so excited about Book 3! I think it might actually be the most fun book in the series to date," added James Lancett. "It's got mutants, dinosaurs, and Super Hero basketball—what more could you want?! This book has been a treat to draw because not only do I get to continue to draw the main characters that I love—Spider-Man, Ms. Marvel, and Squirrel Girl—but this time I get to draw X-Men too! I loved the X-Men when I was a kid (especially Wolverine) so it's a dream come true to put my own spin on these iconic characters."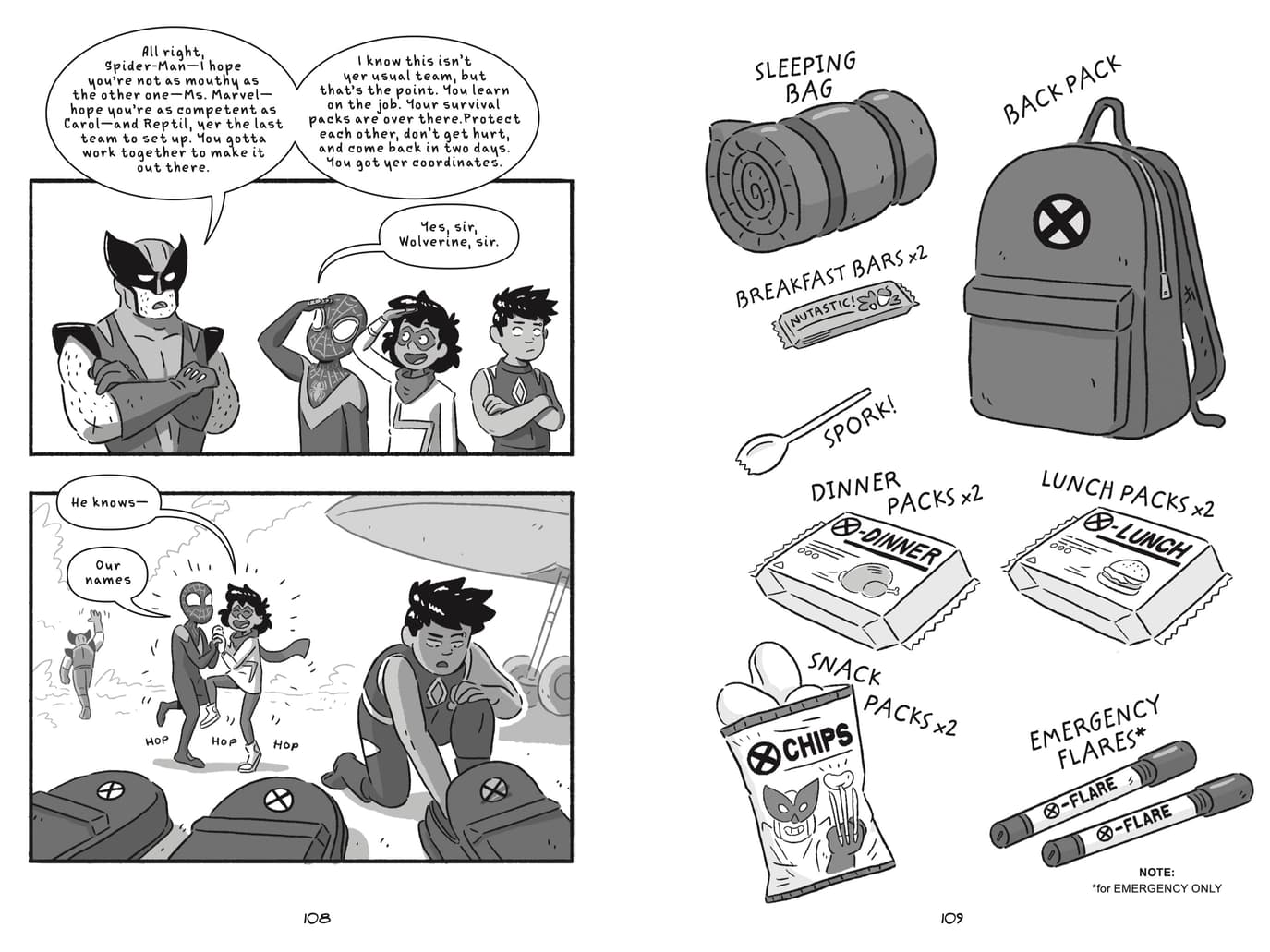 The Hype Box
Can't-miss news and updates from across the Marvel Universe!