Culture & Lifestyle
Published April 15, 2020
Captain America's Shield Makes an Appearance on ''JEOPARDY!'
The 'JEOPARDY!' College Tournament clue also got Wolverine in the mix!
For the past week and a half, Mighty Marvel staffers have been glued to their television, tuned into the 'JEOPARDY!' College Tournament. We're always on the lookout for when the clue masters tap into the Marvel Universe, like last month when they featured the Fantastic Four, so it was no surprise to see a Marvel themed clue attempt to stump the kids on the show.
This time the cunning clue masters behind the game show put the spotlight on Wolverine, Captain America and the miraculous metals of Marvel.  Here's the clue, do YOU know the right answer?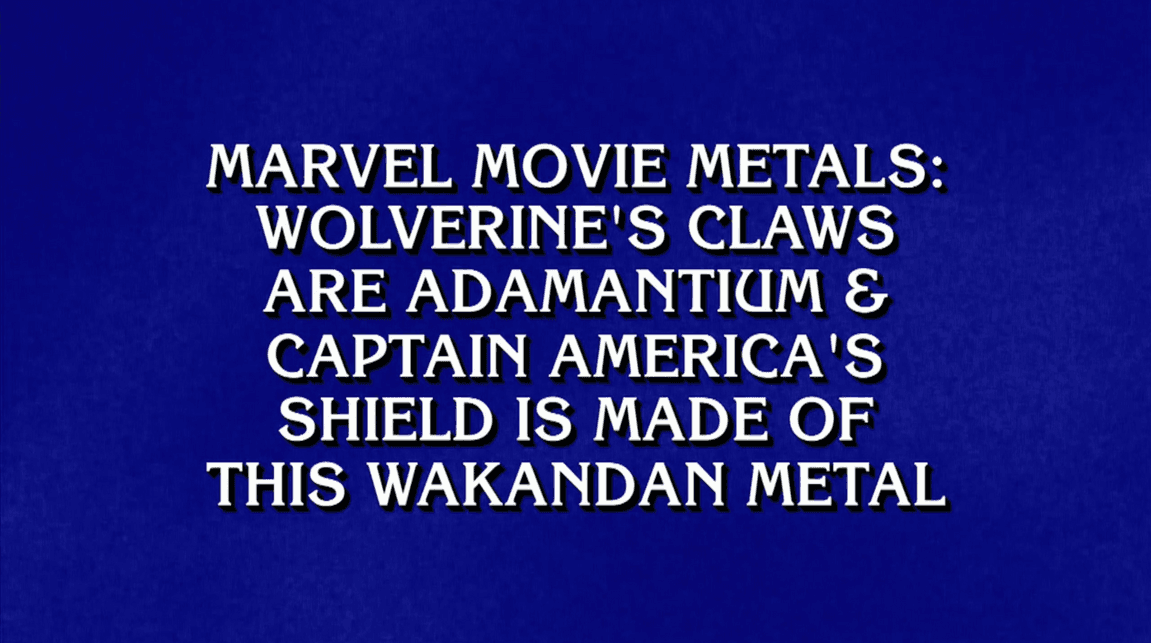 Any True Believer of the Marvel Universe likely jumped out of their seat shouting the answer, which is none other than...
VIBRANIUM
It's true that Cap's mighty shield is forged from Vibranium direct from Wakanda which gives it a composition that is lighter than steel and the ability to absorb vibrations along with the kinetic energy directed at it. Every time Captain America wields his shield, it's the Vibranium than allows him to hurl it, bounce off walls and protect him from whatever's thrown at him, all while looking patriotic in the process.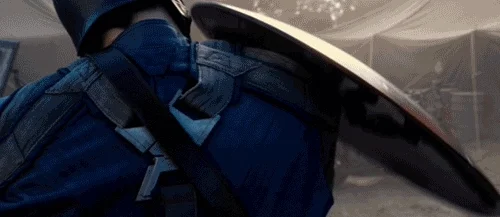 Congratulations to Joe Coker, a junior at Hendrix College in Arkansas. Unfortunately his knowledge of Super Heroes didn't help his cause as he was eliminated in the tournament in the semi-finals. 
Thanks again to the clue masters at 'JEOPARDY!' for including the Marvel Universe in the College Tournament, we'll be watching to see who wins the $100,000 prize later this week. Until then, Make Mine Marvel!
The Hype Box
Can't-miss news and updates from across the Marvel Universe!