Culture & Lifestyle
Published August 30, 2022
Director Chloé Zhao Discusses the Philosophy Behind 'Eternals'
The deluxe 'Marvel's Eternals: The Official Movie Special Book,' takes you behind-the-scenes of the hit Marvel Studios film!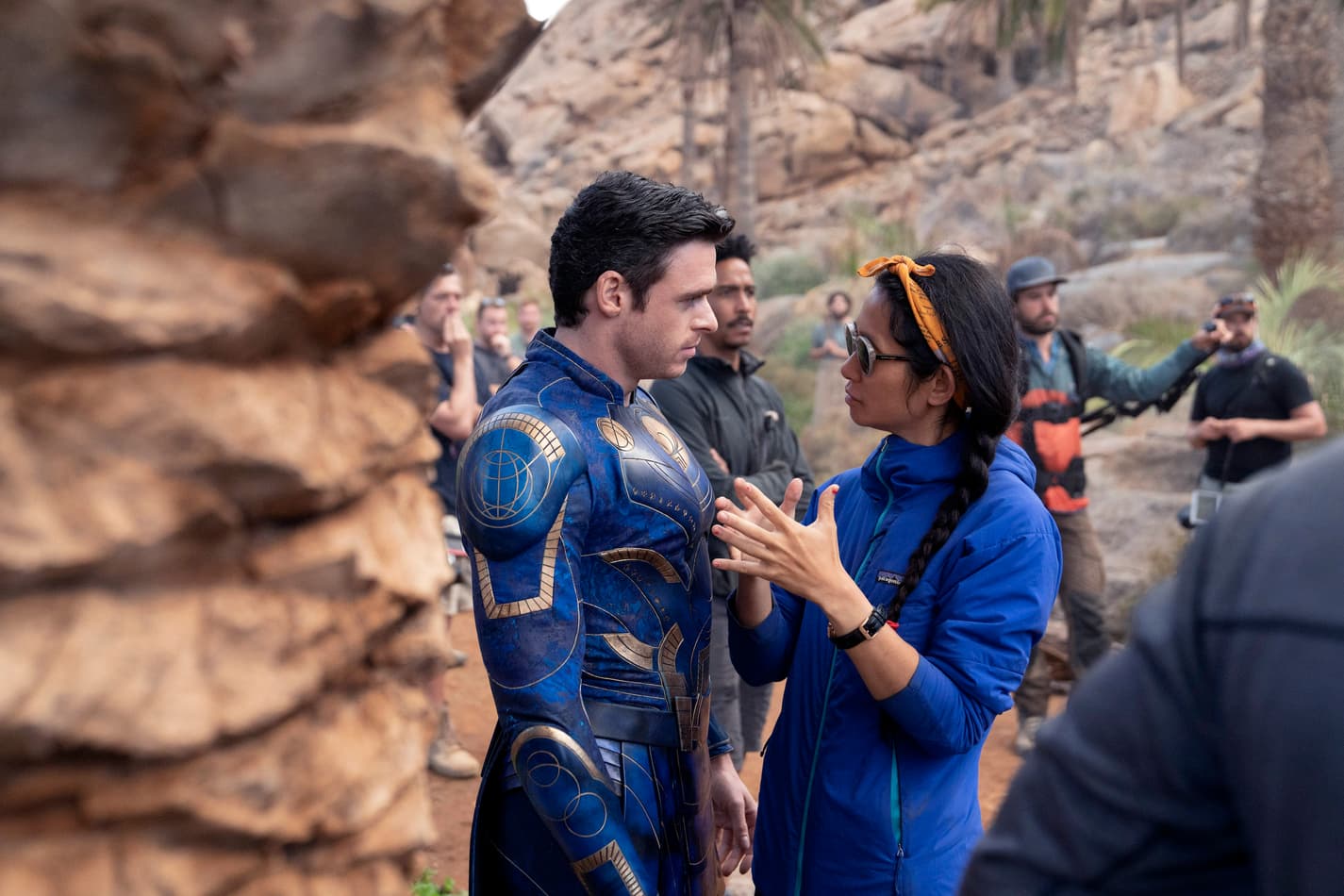 Academy Award-winning director Chloé Zhao brought the super-powered Eternals to life on the big screen with the release of Marvel Studios' Eternals, which is now streaming on Disney+.
The Marvel Cinematic Universe is redefined once more with the arrival of Marvel Studios' Eternals. A race of immortal heroes from beyond the stars who came to Earth thousands of years ago, the Eternals have protected the planet since the dawn of man. But when monstrous creatures thought lost to history return in the present day, the Eternals reunite in order to defend humanity.
Lavishly illustrated with photos and production art, this deluxe collector's edition features interviews with the cast and crew including visionary director Chloé Zhao, and the cast led by Angelina Jolie, Salma Hayek, Richard Madden, and Gemma Chan.
Titan Comics, in partnership with Marvel, is releasing a deluxe hardcover, Marvel's Eternals: The Official Movie Special Book, arriving everywhere books are sold, September 6. Pre-order from your preferred retailer!
Thanks to our friends at Titan Comics, we have a preview of Chloé Zhao's interview, below!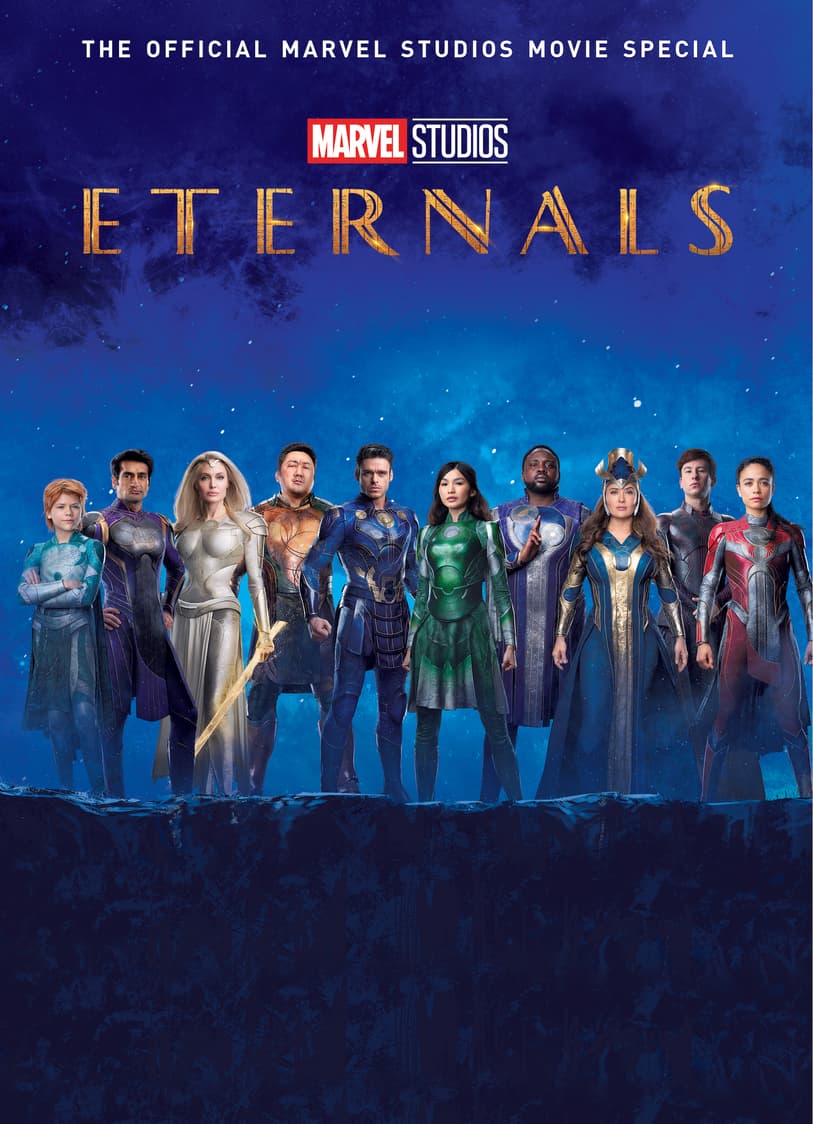 How has it been working with the Marvel Studios team to develop this film?
Chloé Zhao: Everyone has been super supportive. To be able to let your imagination just be set free and then to have people who are so experienced and open-minded to be able to take your ideas and elevate them is an incredible process. I'm learning. I'm just so excited.
What made you want to be a part of this project?
Chloé Zhao: I've always been a fan of the Marvel Cinematic Universe. I've seen all the films. And I just fell deeply in love with the characters. When I read about this story, I was drawn to how colorful and truly diverse these characters are. And the questions that are asked in this film are the most humanistic questions — questions that I ask as a human being, a mortal. So, it is going to be a very entertaining and beautiful film. But it's also a very thoughtful and a very humanistic one. That's what really excites me.
We're tapping into a lot of philosophical questions about who we are. We're exploring that by traveling through time and following a really, really deeply beautiful, epic love story. And, at the same time, asking questions about who we are as human beings on this planet. And I think that's everything we love about a great piece of humanistic storytelling like Marvel has always done.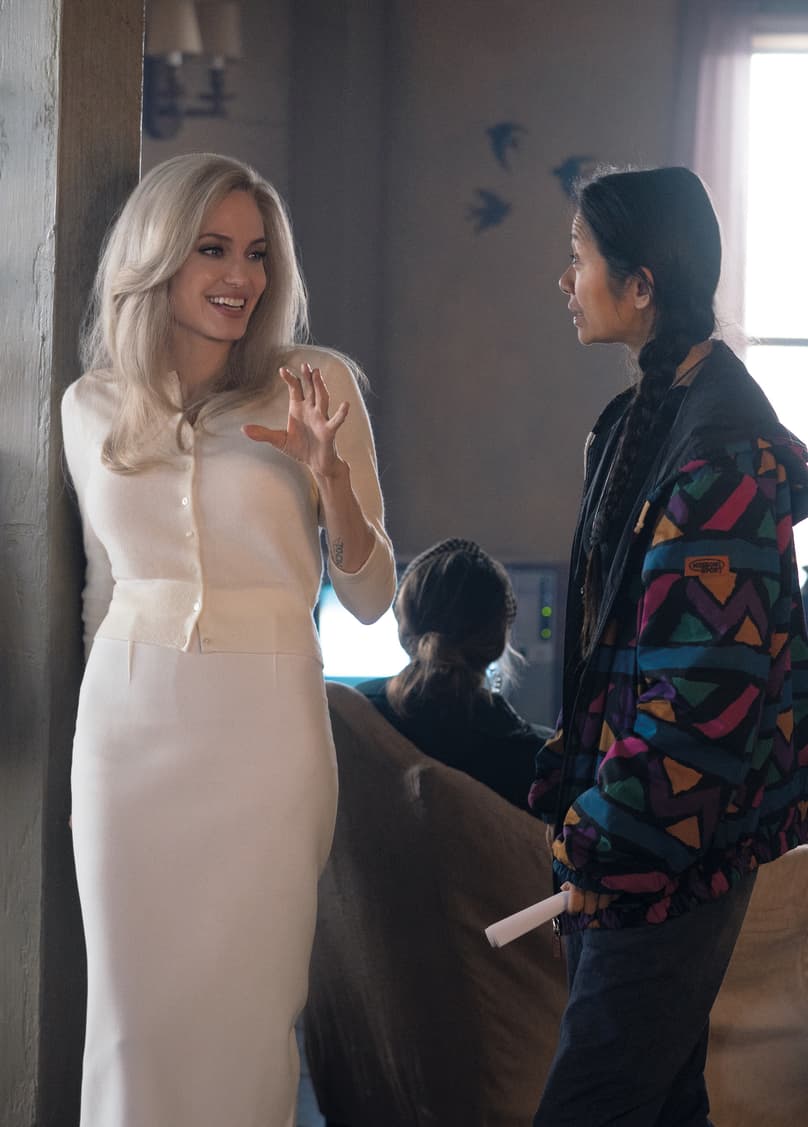 What do we learn about the origins of the Marvel Cinematic Universe from this film?
Chloé Zhao: [In past films] we've seen what's in space and what's on Earth coming together. And usually, those two things are in conflict. But what I love about Marvel Studios' Eternals is how we learn that, actually, what's out there and what's on Earth have been evolving together from the very beginning of time. And these Eternals have been helping us shape our history and who we are. And we also have shaped who they are — the choices humanity made had a great effect on them as well. So, we're not that different. We've been learning from each other and co-existing for all this time. And I think that has changed how we look at some of the heroes [in the MCU] we've met so far.
What would you say sets Marvel Studios' Eternals apart from other Marvel films?
Chloé Zhao: First of all, we go back into history, at the beginning of time for this planet [Earth]. We explore a lot of mythology we haven't seen yet. And at the core of this film is an epic love story.
Eternals follows a group of heroes from beyond the stars who had protected the Earth since the dawn of man. When monstrous creatures called the Deviants, long thought lost to history, mysteriously return, the Eternals are forced to reunite in order to defend humanity once again.
The outstanding ensemble cast includes Gemma Chan as humankind-loving Sersi, Richard Madden as the all-powerful Ikaris, Kumail Nanjiani as cosmic-powered Kingo, Lia McHugh as the eternally young, old-soul Sprite, Brian Tyree Henry as the intelligent inventor Phastos, Lauren Ridloff as the super-fast Makkari, Barry Keoghan as aloof loner Druig, Don Lee as the powerful Gilgamesh, with Kit Harington as Dane Whitman, with Salma Hayek as the wise and spiritual leader Ajak, and Angelina Jolie as the fierce warrior Thena. 
 
Chloé Zhao directs the film, and Kevin Feige and Nate Moore are the producers, with Louis D'Esposito, Victoria Alonso and Kevin de la Noy serving as executive producers. The screen story is by Ryan Firpo & Kaz Firpo, and the screenplay is by Chloé Zhao and Chloé Zhao & Patrick Burleigh and Ryan Firpo & Kaz Firpo.
Want more Eternals? Follow @TheEternals on Twitter, @Eternals on Instagram, and Eternals on Facebook for the latest on Eternals as it develops!
Want to stay on top of everything in the Marvel Universe? Follow Marvel on social media—Twitter, Facebook, and Instagram—and keep watching Marvel.com for more news!
The Hype Box
Can't-miss news and updates from across the Marvel Universe!