Culture & Lifestyle
Published May 18, 2020
Uncover The Untold Story of Natasha Romanoff's Past with Free 'Black Widow: Forever Red' eBook
The heart-pounding novel from New York Times best-selling author Margaret Stohl is free to download from May 17 – 22.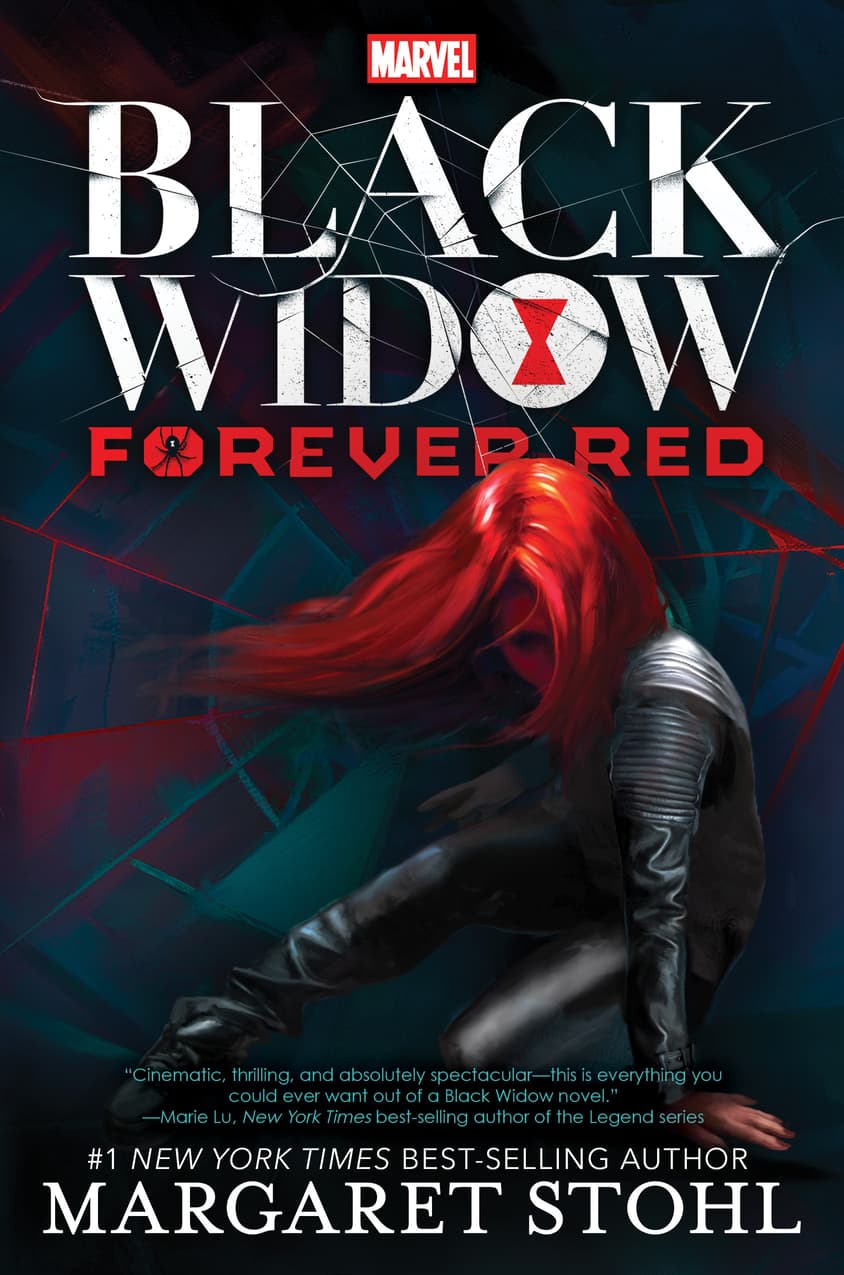 Trained from a young age in the arts of death and deception, Natasha was given the title of Black Widow by Ivan Somodorov, her brutal teacher at the Red Room, Moscow's infamous academy for operatives.
In Black Widow: Forever Red, Ava Orlova is just trying to fit in as an average Brooklyn teenager, but her life has been anything but average. The daughter of a missing Russian quantum physicist, Ava was once subjected to a series of ruthless military experiments—until she was rescued by Black Widow and placed under S.H.I.E.L.D. protection. Ava has always longed to reconnect with her mysterious savior, but Black Widow isn't really the big sister type. Until now.
When children all over Eastern Europe begin to go missing, and rumors of smuggled Red Room tech light up the dark net, Natasha suspects her old teacher has returned—and that Ava Orlova might be the only one who can stop him. To defeat the madman who threatens their future, Natasha and Ava must unravel their pasts. Only then will they discover the truth about the dark-eyed boy with an hourglass tattoo who haunts Ava's dreams….
Uncover a new side of the Marvel Universe that will thrill loyal fans and newcomers alike, as Stohl reveals the untold story of Black Widow for the very first time.
Read an excerpt of Stohl's Black Widow: Forever Red here and then download the entire eBook for free on DisneyBooks.com between May 17 and May 22!*
For more on Natasha and Ava's story, read the follow-up novel from Margaret Stohl – Black Widow: Red Vengeance.
You can watch Natasha Romanoff make amends with another young sister-type, Yelena Belova, later this year when Marvel Studios' Black Widow kicks off Phase Four in theaters on November 6, 2020!
* Note: Promotion is only available in the United States.
The Hype Box
Can't-miss news and updates from across the Marvel Universe!