Culture & Lifestyle
Published November 22, 2022
Go Behind The Scenes With 'Loki: The Official Marvel Studios Collector Edition'
Discover the secrets of Loki with our exclusive preview with Tom Hiddleston and Owen Wilson, and pre-order the book on-sale on December 6th!
The Marvel Cinematic Universe was turned upside in Loki Season 1, when Loki discovered Sylvie, The Time Variance Authority, Variants, and of course, He Who Remains. Re-live the stunning first season now streaming on Disney+, and go behind the scenes with the upcoming book Loki: The Official Marvel Studios Collector Special, from Titan Comics on sale on December 6th.
In this official guide, you'll discover the secrets of Loki, the original Marvel Studios series, through interviews with the cast and creators, an episode guide, and behind-the-scenes material. Dive into the mysteries of the TVA and the incredible new characters who accompany the God of Mischief on his journey along the Sacred Timeline… all the way to the End of Time!
Thanks to our friends at Titan Comics, we have a preview of Loki: The Official Marvel Studios Collector Special with exclusive interviews with Tom Hiddleston and Owen Wilson: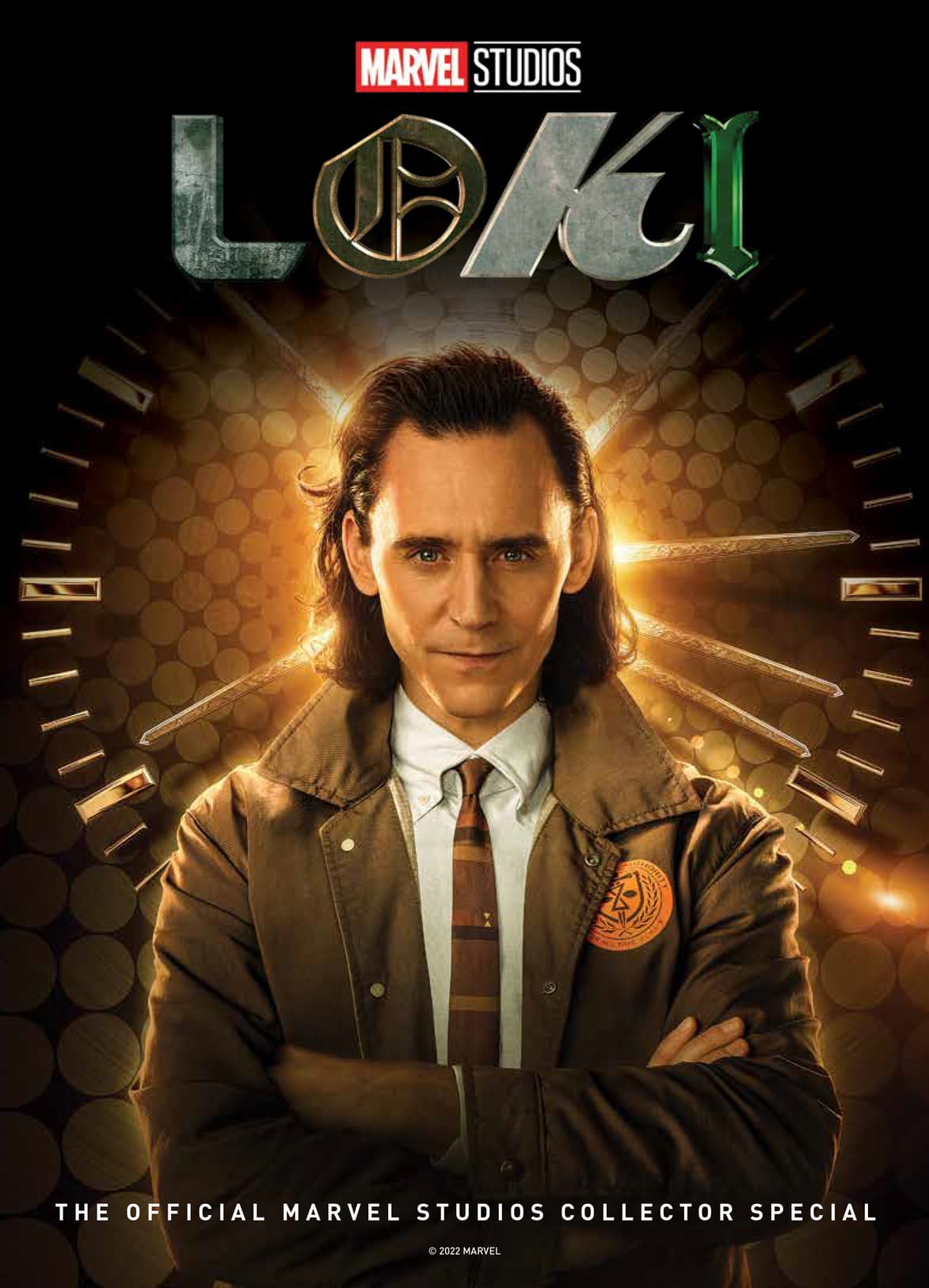 "Loki has always been presented as a bit of a loner in the MCU, and by pairing him up with Mobius in this series, it's given him a really great sparring partner," acknowledges producer Kevin Wright. "At first they have a very adversarial relationship but the great thing with Owen Wilson and Tom Hiddleston is that there is just an instant camaraderie there that I think just comes down to chemistry."
Hiddleston remembers when the creators sketched out the plot of the series for him. The story would, they said, introduce a new character early on: "This really interesting character called Mobius. And he's kind of an analyst in the TVA, and he's a great intellect, he's a scholar, he kind of understands Loki, and he's able to show him parts of himself he's never understood before. And I always wondered who was going to play that part. And here he is: Owen Wilson."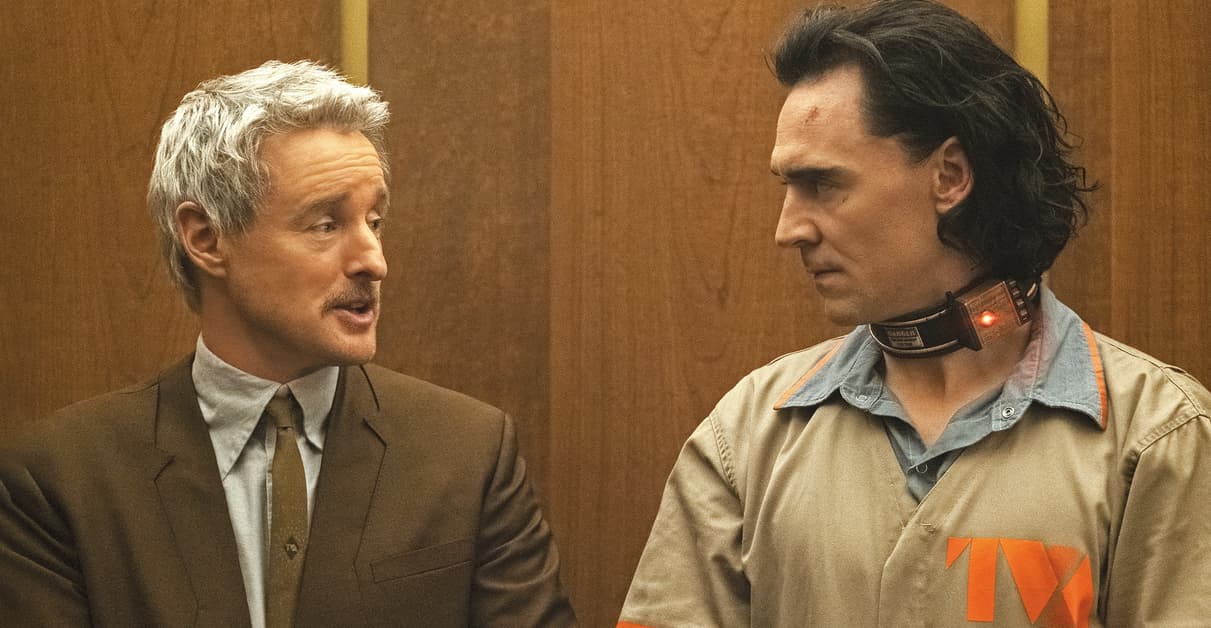 The two actors had previously worked together before, but this, according to Hiddleston, "has been a different level of engagement." Wilson's turn as Mobius is his debut in the Marvel Cinematic Universe – and perhaps a somewhat surprising role for him! "When people ask, 'What are you doing in the Marvel Cinematic Universe?' I reply, 'No, I'm not wearing a cape. I don't have any super-powers, other than the name Mobius, which has a certain power to it,'" Wilson says.
But Hiddleston doesn't entirely agree. As the actor explains, "Mobius has his own super-powers, which is his kind of curious intelligence and his almost academic fascination with complexity, which exists in Loki and in the timeline. The Time Variance Authority is full of people who are quite militant. And some of them like order and organization. I think Mobius has a greater ability to contain the complexity and the ambiguity of life because people always used to say Loki can play the heavy keys and play the light keys. But Mobius can play the heavy keys and play the light keys. He knows the whole piano."
Hiddleston clearly remembers the odd moment when he discovered his synergy with Wilson. "We were shooting out in the middle of the night in late February, in a quarry, somewhere in Georgia," he remembers. "It was really, really cold and I was wearing a costume, I was just in shirtsleeves, bare arms. And I realized that in the takes I was standing still, and I would start to shiver. And there was this massive hill that the trucks were coming down. And to keep myself warmer I decide to run up this hill between takes so I wasn't shivering." Suddenly, on one of these runs, Hiddleston saw Owen Wilson sneaking up on his left, also busy running, "And without saying he was going to do it, without noticing, without sort of making a comment."
"I didn't know where Tom was going," remembers Wilson, "But it was like seeing someone, like a kid in your neighborhood throwing a ball against the wall and thinking, 'That looks fun.' I saw him running up this hill, and I said to myself, 'I'm going too.'" According to Hidddleston, "That's when I knew we had him. That's when I knew he was locked in."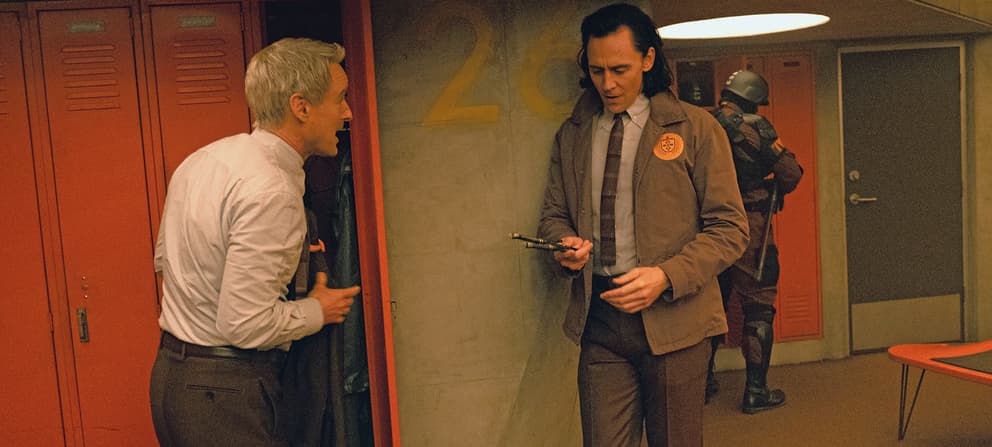 The Hype Box
Can't-miss news and updates from across the Marvel Universe!