Culture & Lifestyle
Published December 22, 2022
Go Beyond Amazing with 'MARVEL'S SPIDER-MAN: THE FIRST 60 YEARS' from Titan
The history of Spider-Man is a must-have reference guide to all Super Hero fans!
This past year has been a celebration of Marvel's legendary web-slinger, Spider-Man and now thanks to the fine folks at TItan, we're excited to share with you the must have library addition for any Marvel super fan, Marvel's Spider-Man: The First 60 Years. This deluxe book explores the comic book history of Spider-Man, from his origins in the early 1960s to an in-depth guide to his greatest adventures. The book also features the real-life stories behind the creation of his greatest foes including Doctor Octopus, Green Goblin, and Venom and profiles creators who have made the character a breakthrough pop culture icon!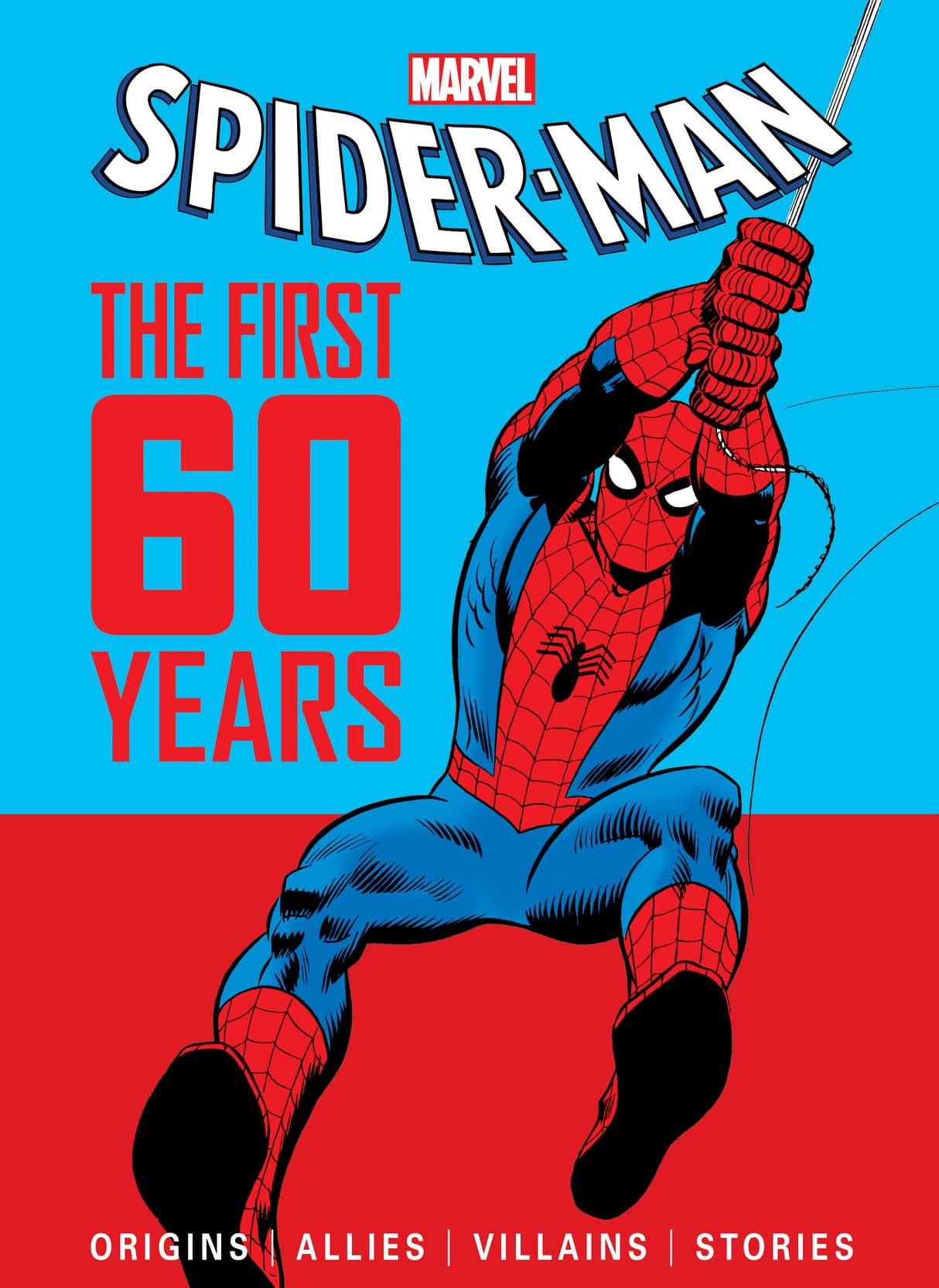 The book goes on sale on December 27th, 2022 and can be pre-ordered from Amazon, Barnes and Noble, Books-A-Million, Indiebound or your favorite bookstore. 
The book contains profiles of his visionary creators, including Stan Lee, Steve Ditko, John Romita Sr., and Dan Slott, along with vintage artwork from the Marvel vaults, this is the ultimate celebration of Spider-Man! And now you can get a sneak peek at the book with this exclusive excerpt from Marvel's Spider-Man: The First 60 Years!
JOHN ROMITA SR. A SPLASH OF GLAMOR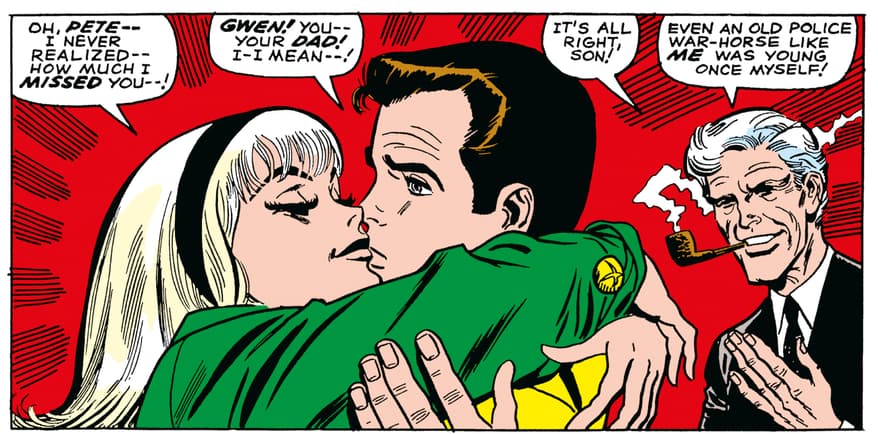 Once the teenage drama had been established, it was time for a change, without abandoning Peter's tortured, pessimistic personality, the obsessive sense of guilt that plagued him every day, or the honest, heartfelt teen angst that made him who he was, the cover of The Amazing Spider-Man vol. 1 #39 (August 1966) announced the big change: Spider-Man, unmasked and captured by the Green Goblin, was drawn by the talented new artist who had replaced [Steve] Ditko, John Romita Sr. He continued to draw Spider-Man almost without a break until The Amazing Spider-Man vol. 1 #119 (April 1973) and permanently defined the hero's modern image.
Lee had convinced Romita, who had worked for Atlas in the '50s, to come back. He was working at DC, where he had perfected his style on romance comics. The elegance of his artwork convinced Lee that he was the perfect artist to replace Ditko. Romita changed Peter Parker's image significantly: not only his face, hairstyle, and clothing, but also his relationship to his peers. He made him a charming guy who was sought after by girls and no longer the reject of Midtown High. Romita also introduced major new villains. Aspiring New York boss Wilson Fisk, aka Kingpin, was unforgettable… and not just visually speaking. A hulking mass of fat and muscle, bald, and wearing a white jacket, he was a nod to the Mafioso aesthetic of the time – an unscrupulous villain who wanted to take over the city and who would also become Daredevil's nemesis.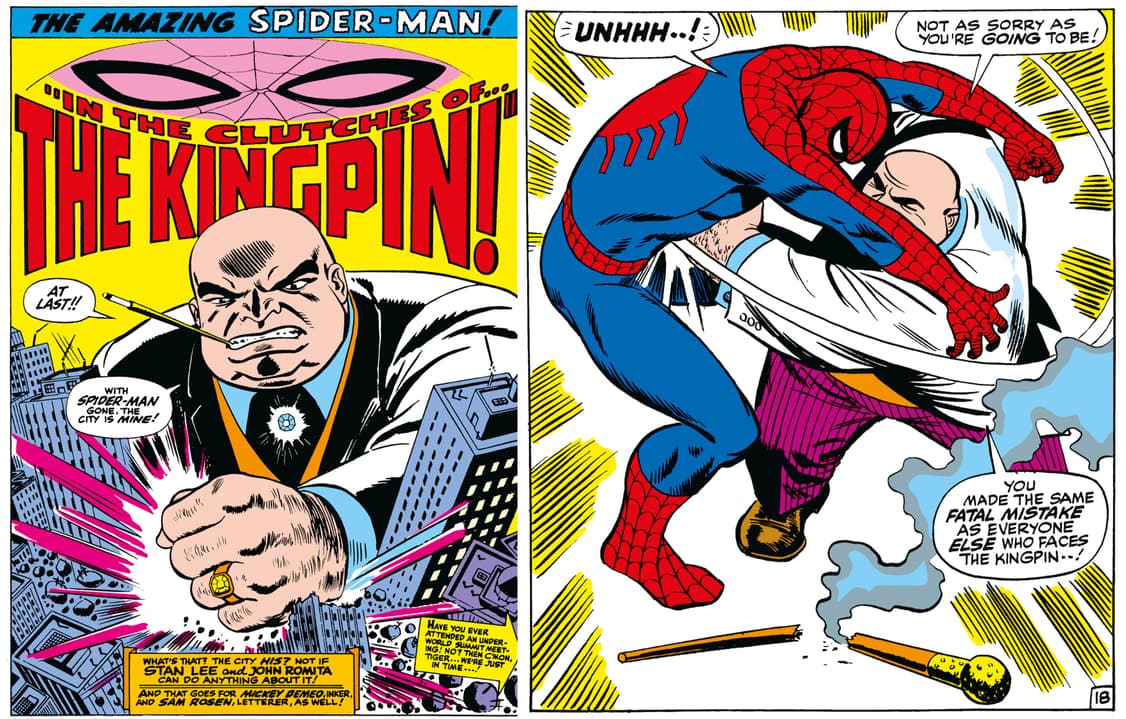 But Lee and Romita were really unbeatable when it came to teenage drama. One of the many subplots introduced the lovely Mary Jane Watson, the niece of Anna Watson, an old friend of Aunt May's. Peter avoided her, thinking she was one of those obnoxious girls who went on blind dates. This initial distance was reflected in Romita's drawings: her face wasn't shown in the panels until The Amazing Spider-Man vol. 1 #42 (November 1966), when Peter opened the door of her house and suddenly appeared in front of him. Mary Jane was beautiful, with red hair and a Hollywood smile, and she drove right into the story with the line, "Face it, tiger… you just hit the jackpot!"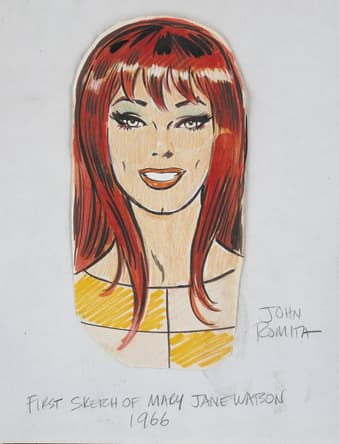 She was one of the many girls attracted to the "new" Peter and introduced by Romita, unparalleled when it came to drawing appealing female characters. Ditko's cold-hearted Gwen Stacy changed too, becoming the sweetest girlfriend in America. Their first kiss was shown in The Amazing Spider-Man vol. 1 #59 (April 1968). It was Gwen who took the initiative, embracing Peter – who had disappeared due to temporary amnesia – and confessing, "I never realized… how much I missed you." This all happened under the watchful but loving eye of Stacy's father: white-haired, retired police captain George Stacy, who was also something of a paternal figure to Peter. The love triangle between Gwen, Mary Jane, and Peter kept readers turning the pages, and won even more fans: The Amazing Spider-Man had become Marvel's top-selling comic.
Read more from Marvel's Spider-Man: The First 60 Years when it goes on sale on December 27th, 2022. Pre-order from Amazon, Barnes and Noble, Books-A-Million, Indiebound or your favorite bookstore. 
The Hype Box
Can't-miss news and updates from across the Marvel Universe!