Culture & Lifestyle
Published November 23, 2022
Holiday Gift Guide 2022: Magnificent Marvel Coffee Table Books
The latest and best coffee table books for the Marvel fans in your life this holiday season!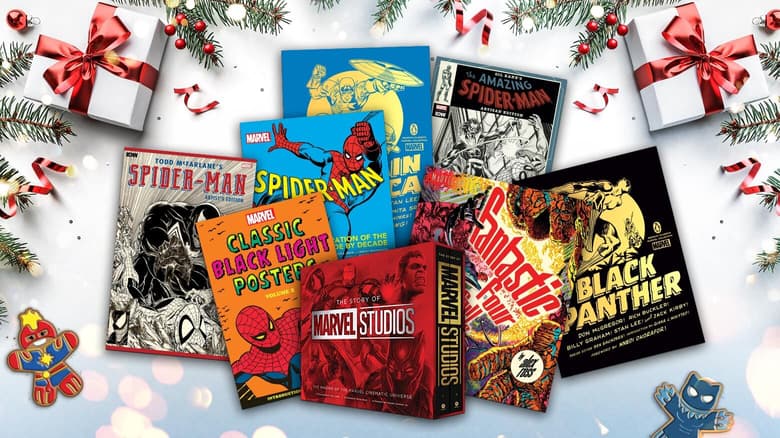 It's never been a better time to be a Marvel fan, so why not show off a little? 
Just in time for the holidays, we've rounded up a few spectacular releases that showcase the best and brightest in Marvel's catalogue, from Gil Kane's iconic run on Spider-Man to Black Panther's reinvention by Ta-Nehisi Coates and Brian Stelfreeze. These books are the perfect fit for coffee tables everywhere!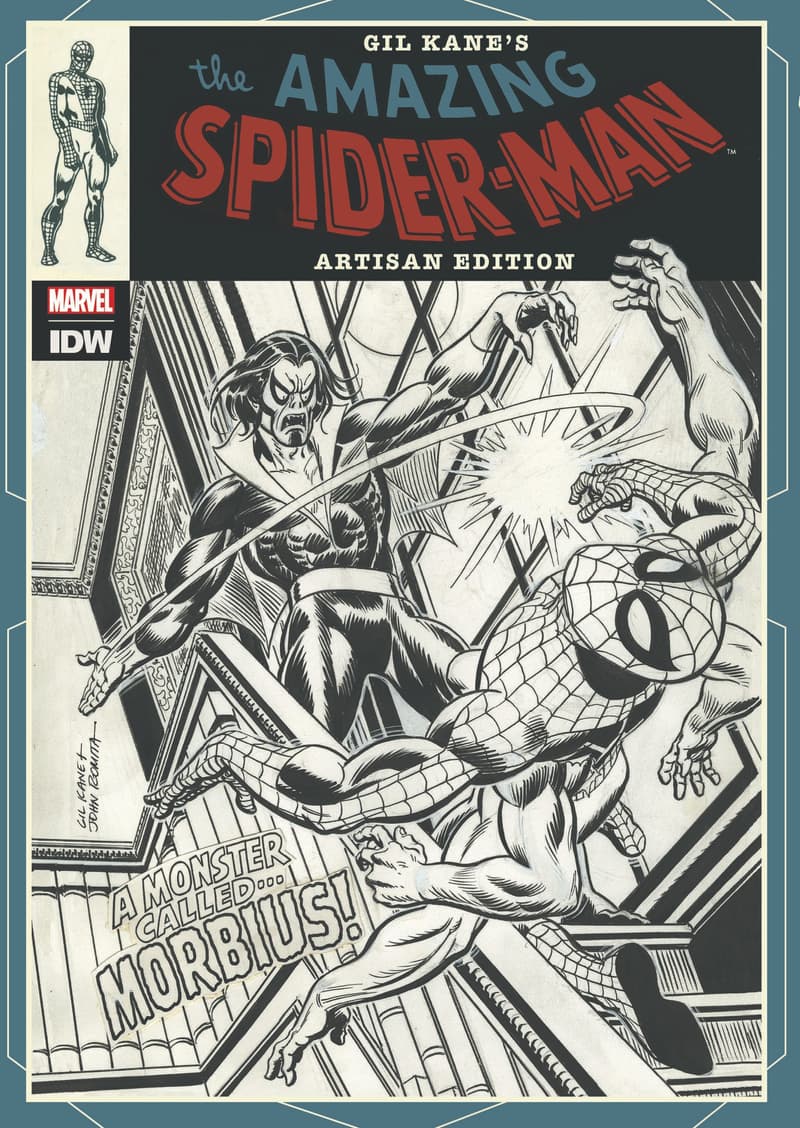 Return to some of Spidey's earliest stories with Gil Kane's The Amazing Spider-Man: Artisan Edition! This collection presents each page in what appears to be black and white, but has actually been scanned in color. Readers view the art in its most natural form—blue pencils, ink gradients, and editorial notations all clearly visible—so they can (ahem) marvel at all the little nuances that make original art unique.
This volume contains the infamous three-part drug story that was not approved by the Comics Code Authority (AMAZING SPIDER-MAN #96–98). The second three-part story features the legendary six-armed Spider-Man saga (AMAZING SPIDER-MAN #100–102). Additionally, one of the most famous—and most shocking—Spidey tales is included: the death of Gwen Stacey! (AMAZING SPIDER-MAN #121). You can't get a better line-up of Spider-Man stories than this!
 
Gil Kane is regarded as one of the finest comic artists in the history of the medium. His dynamic sequential storytelling abilities, coupled with impeccable draftsmanship, make him a true artist's artist—as this book will attest!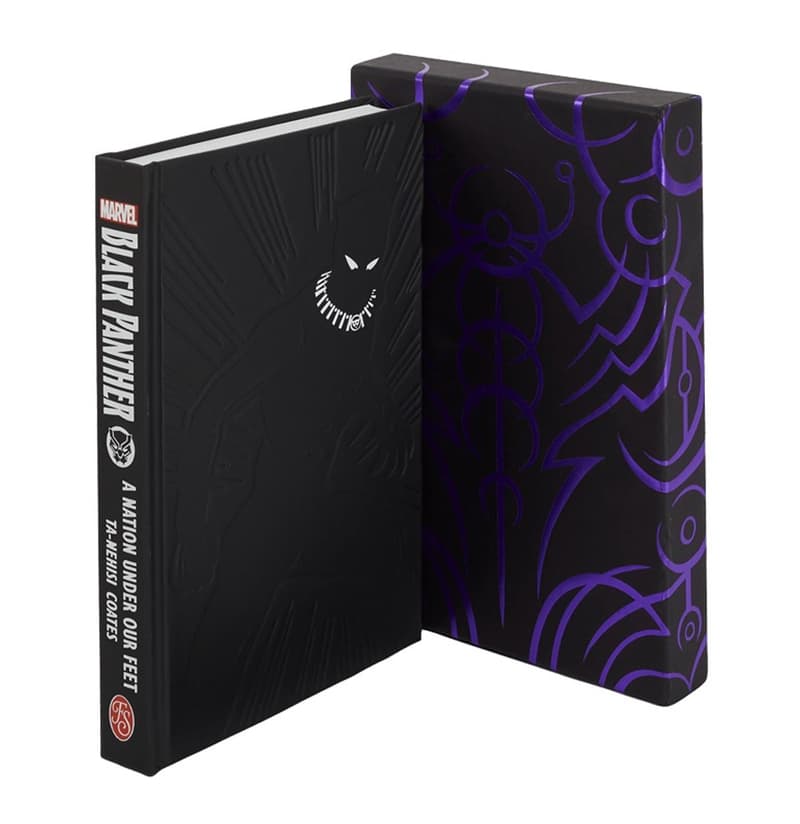 Discover the saga that sank its claws into a new generation of graphic novel readers! Black Panther: A Nation Under Our Feet presents all twelve issues of the groundbreaking series written by National Book Award-winner and Pulitzer Prize-finalist Ta-Nehisi Coates. Featuring T'Challa, the Black Panther—scientist, Super Hero and ruler of the Afrofuturist state of Wakanda—this is a story that heralded a more diverse, more politically astute age of Super Hero comics.
Walter Mosley, one of the most respected novelists in America, provides an incisive and heartfelt introduction to this complex drama about T'Challa's responsibilities as a hero and his obligations to his people. This majestic slipcased edition also features award-winning sequential art by veteran comic-book artist Brian Stelfreeze in a graphic novel truly fit for a king of Marvel Comics.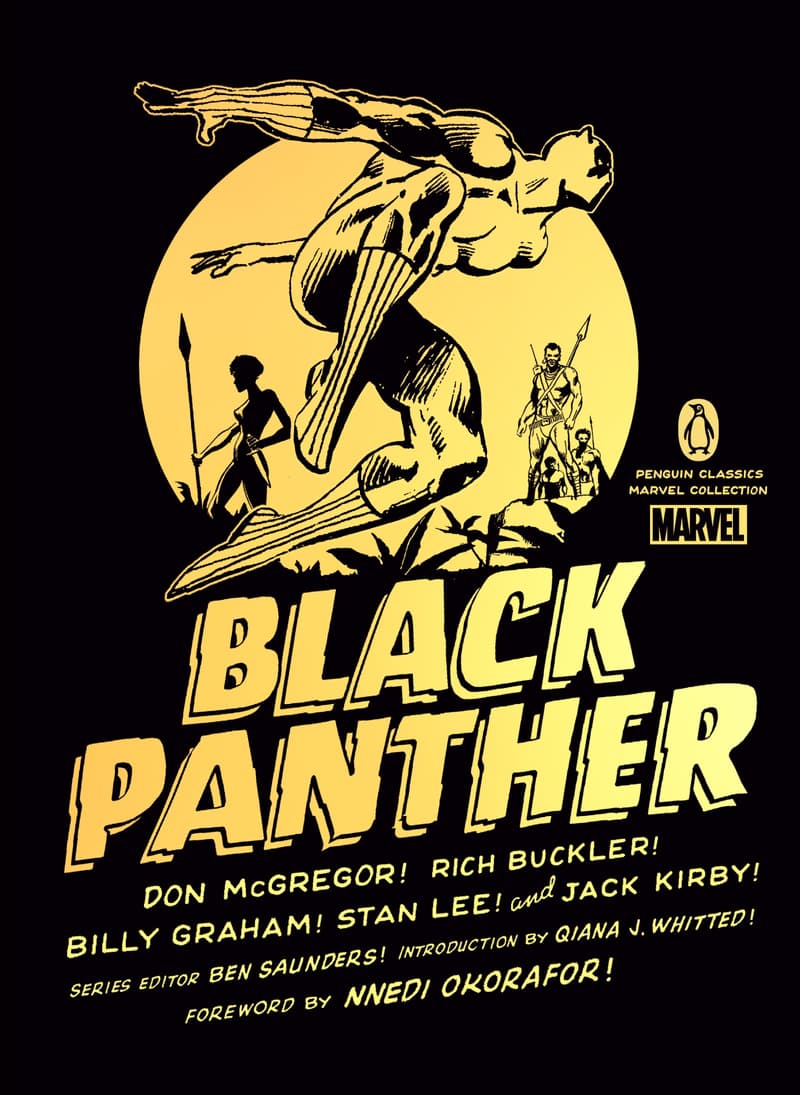 The Black Panther is not just a super hero; as King T'Challa, he is also the monarch of the hidden African nation of Wakanda. Combining the strength and stealth of his namesake with a creative scientific intelligence, the Black Panther is an icon of Afro-futurist fantasy. The Black Panther — Penguin Classics Marvel Collection Edition includes the Black Panther's 1966 origin tale and the entirety of the critically acclaimed "Panther's Rage" storyline from his 1970s solo series, featuring FANTASTIC FOUR (1961) #52-53 and JUNGLE ACTION (1972) #6-21.
A foreword by Nnedi Okorafor, a scholarly introduction and apparatus by Qiana J. Whitted, and a general series introduction by Ben Saunders offer further insight into the enduring significance of Black Panther and classic Marvel comics. The Deluxe Hardcover edition features gold foil stamping, gold top stain edges, special endpapers with artwork spotlighting series villains, and full-color art throughout. You can also purchase the regular edition as well.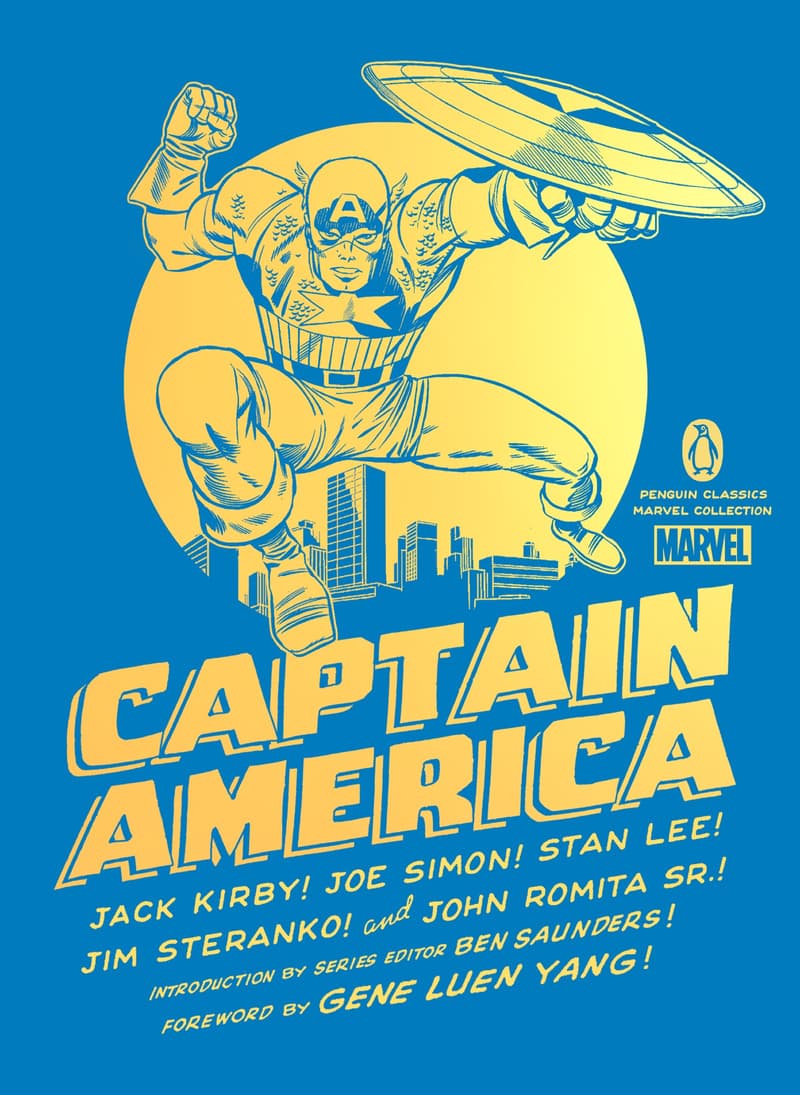 The Captain America — Penguin Classics Marvel Collection Edition draws upon multiple comic book series, including Captain America's very first appearances from 1941 alongside key examples of his first solo stories of the 1960s, in which Steve Rogers, the newly resurrected hero of World War II, searches to find his place in a new and unfamiliar world. As the contents reveal, the transformations of this American icon thus mark parallel transformations in the nation itself. This anthology collects CAPTAIN AMERICA COMICS (1941) #1, Captain America stories from TALES OF SUSPENSE (1959) #59, #63-68, #75-81, #92-95, #110-113, and "Captain America...Commie Smasher" from CAPTAIN AMERICA (1941) #78.
A foreword by Gene Luen Yang and scholarly introductions and apparatus by Ben Saunders offer further insight into the enduring significance of Captain America and classic Marvel comics. The Deluxe Hardcover edition features gold foil stamping, gold top stain edges, special endpapers with artwork spotlighting series villains, and full-color art throughout. You can also purchase the regular edition as well.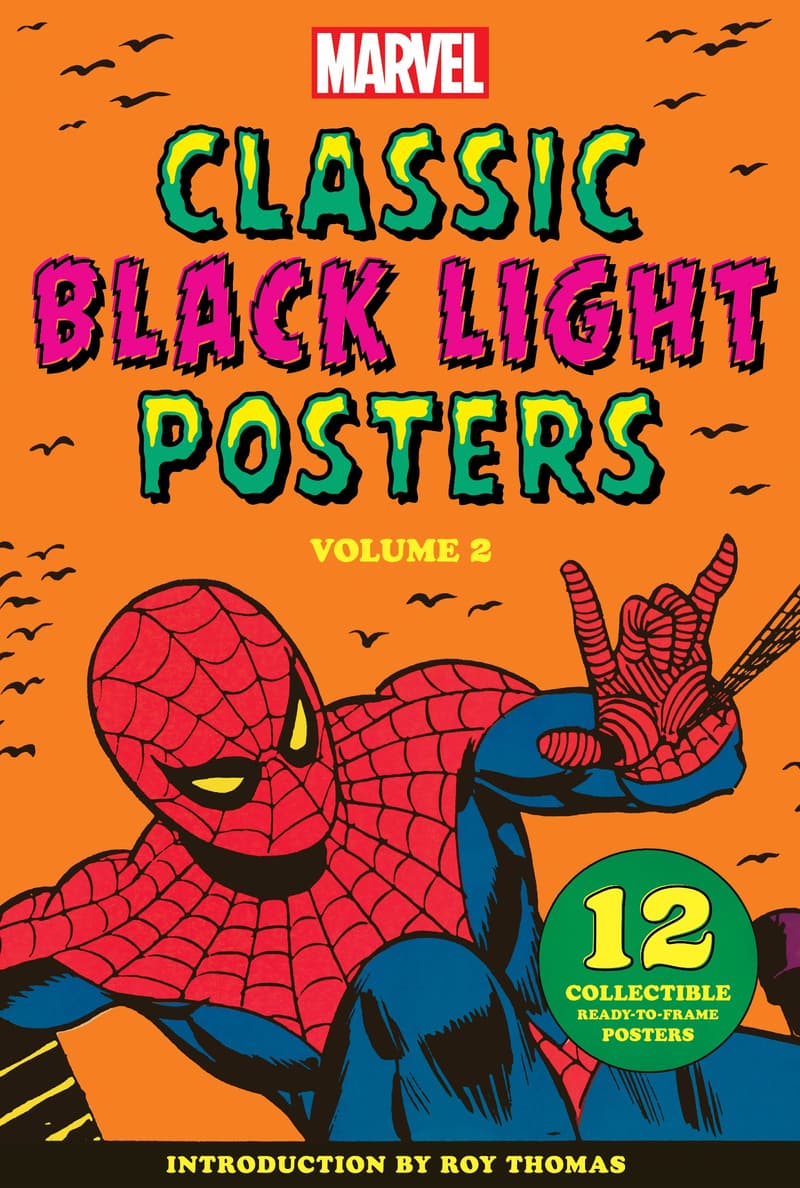 The Marvel Super Heroes are back! Fans will light up at Marvel Classic Black Light Collectible Poster Portfolio, Volume 2, the second volume of a psychedelic collectible portfolio that includes 12 frameable black light posters of celebrated Marvel Comics characters. Featuring Spider-Man, Captain Marvel, Captain America, Doctor Strange, and Black Bolt as illustrated by legendary artists including Jack Kirby, John Romita Sr., Gil Kane, and more, this second volume boasts 12 additional rare images from the original series of 24 posters, printed in fluorescent inks for viewing in black light.
The portfolio also features a brief history of Third Eye and their Marvel Comics black light publishing program by historian and former Marvel editor in chief Roy Thomas, along with images of the original comic book art featured on the posters. This vibrant, far-out collection is perfect for fans who are looking to brighten their lives.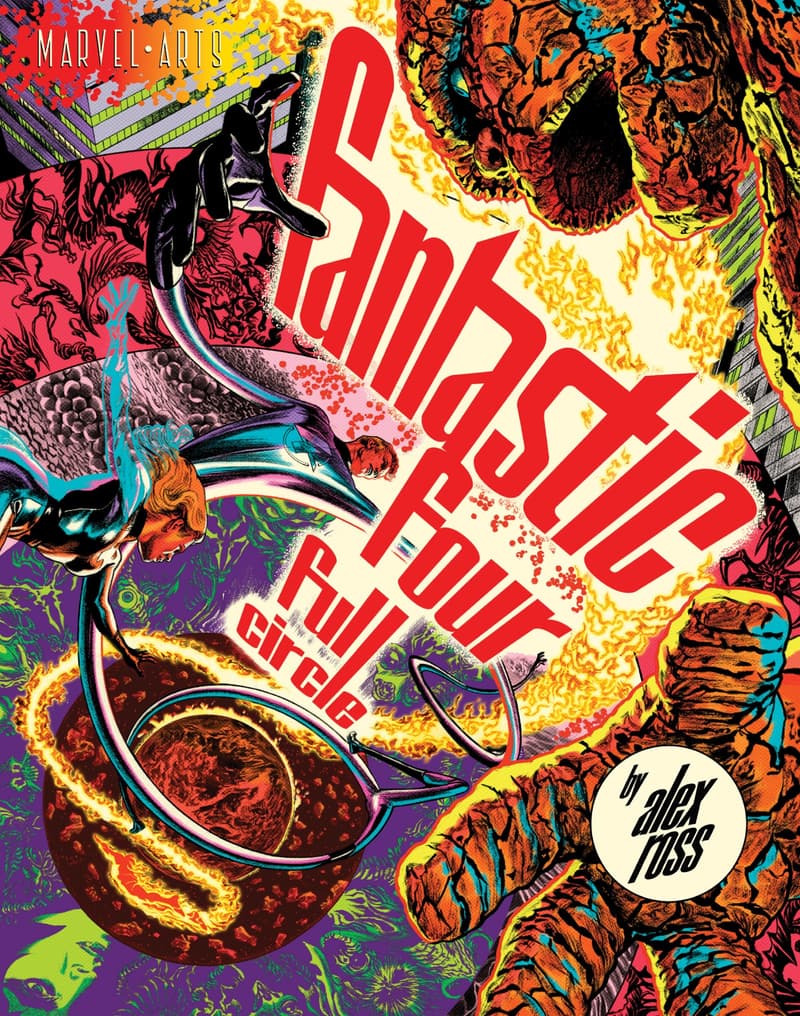 The first graphic novel written and illustrated by renowned comic artist Alex Ross in his thirty-plus-year career, Fantastic Four: Full Circle picks up during a rainy night in Manhattan, where not a creature is stirring...except for Ben Grimm. When an intruder suddenly appears inside the Baxter Building, the Fantastic Four—Mister Fantastic (Reed Richards), the Invisible Woman (Susan Storm Richards), the Human Torch (Johnny Storm), and the Thing (Ben Grimm)—find themselves surrounded by a swarm of invading parasites. These carrion creatures composed of Negative Energy come to Earth using a human host as a delivery system. But for what purpose? And who is behind this untimely invasion?
The book's large format breaks from the standard graphic novel size to showcase Ross's art, mirroring the format of the Marvel Graphic Novel, a line of books from the 1980s, and includes a full-color foldout poster featuring an all-new fully painted origin of the Fantastic Four.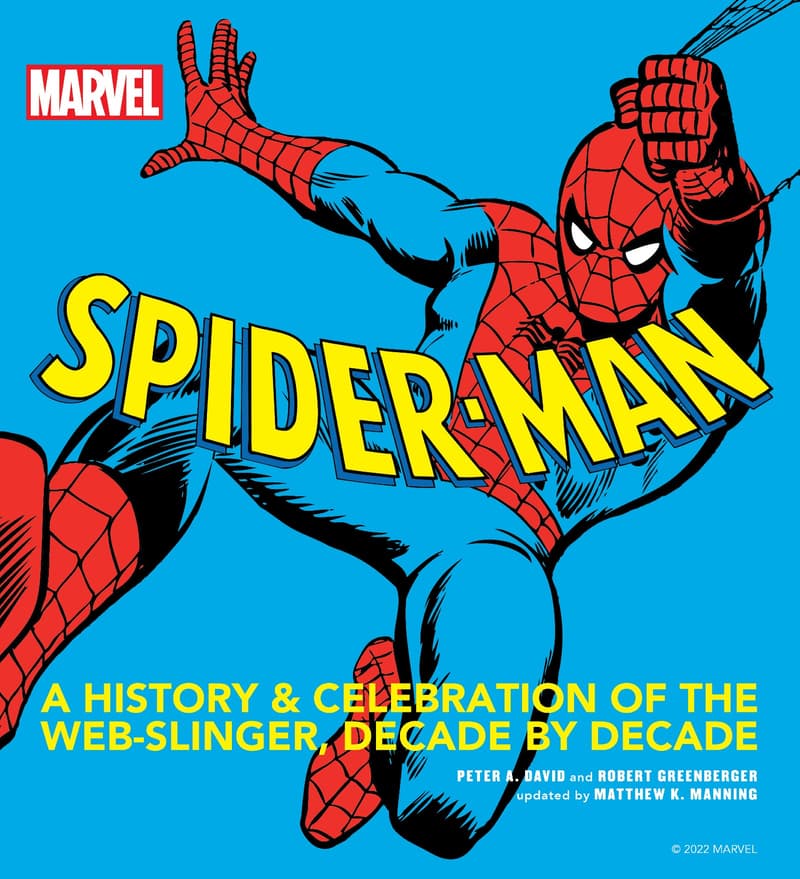 Our favorite Wall-Crawler continues to celebrate his 60th birthday in style! A complete biography of one of Marvel's most beloved Super Heroes, Spider-Man: A History and Celebration of the Web-Slinger, Decade by Decade explores Spider-Man's development through behind-the-scenes anecdotes, images, and rarely-seen interviews.
In celebration of his illustrious and expansive history, Spider-Man: A History and Celebration of the Web-Slinger, Decade by Decade is a comprehensive collection of exciting art and expert commentary that brings Spidey's backstory out of the archive and into the arms of fans worldwide. Organized by decade, you will relive the origin and adaptations of Spider-Man, along with his friends and enemies, through comic books, films, TV shows, toys, and more; spark your memory with "remember when?" moments (the Spider-Mobile, anyone?); recall the most interesting and shocking plot points of the comic; meet the creators who worked on Spider-Man's adventures throughout the years; and more!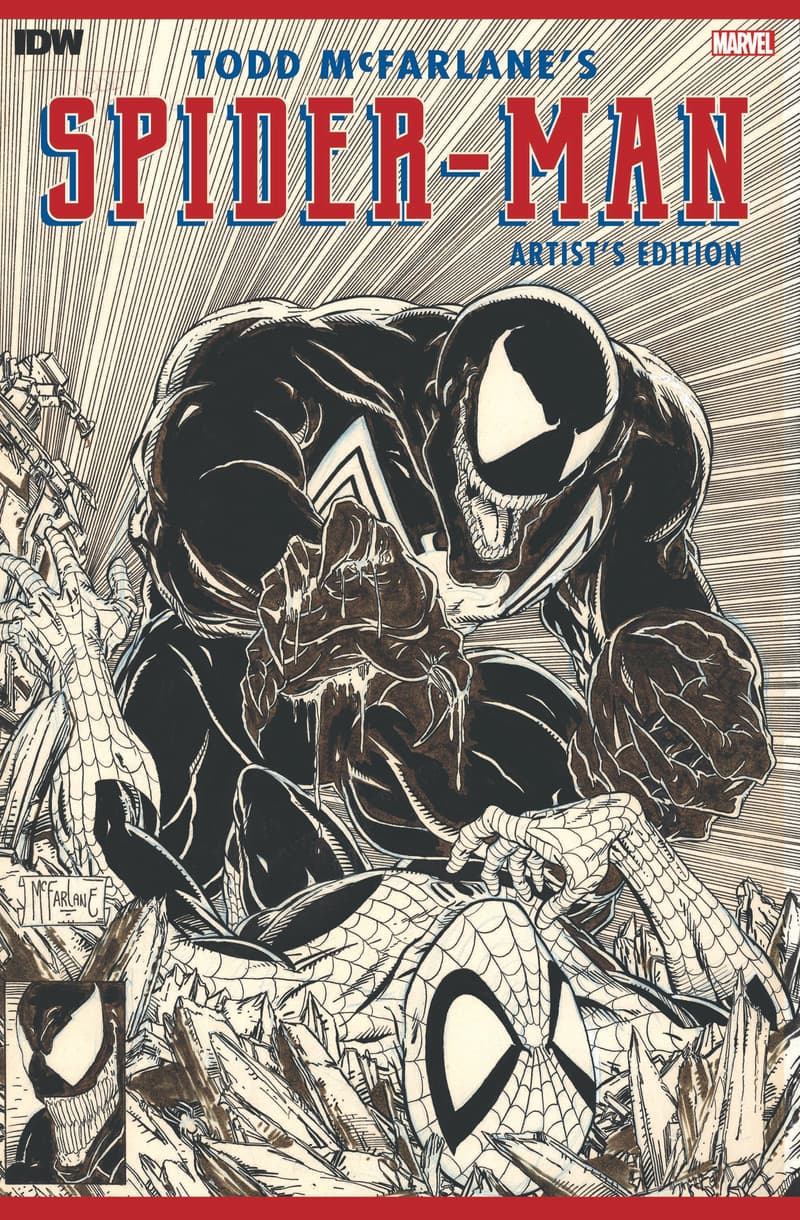 Experience one of the most acclaimed runs in Spider-Man history like never before! Todd McFarlane's Spider-Man: Artist's Edition showcases Todd McFarlane's gorgeous work on Spider-Man. His intense version of the web-slinging wallcrawler took the character to new heights—instilling in the character a sense of energy and vitality rarely seen before: First, in THE AMAZING SPIDER-MAN, written by David Michelinie, and then in a spin-off series, with both story and art by McFarlane.
 
While this Artist's Edition appears to be in black and white, each page in this volume has been painstakingly scanned from McFarlane's hand-drawn art, allowing the reader to experience the artist's originals as never before, seeing for the first time all the subtle nuances that make original art so unique and special. Blue pencils, ink gradients, corrections, all are completely visible. The only way to better experience these pages would be if you were in McFarlane's studio as he was drawing them!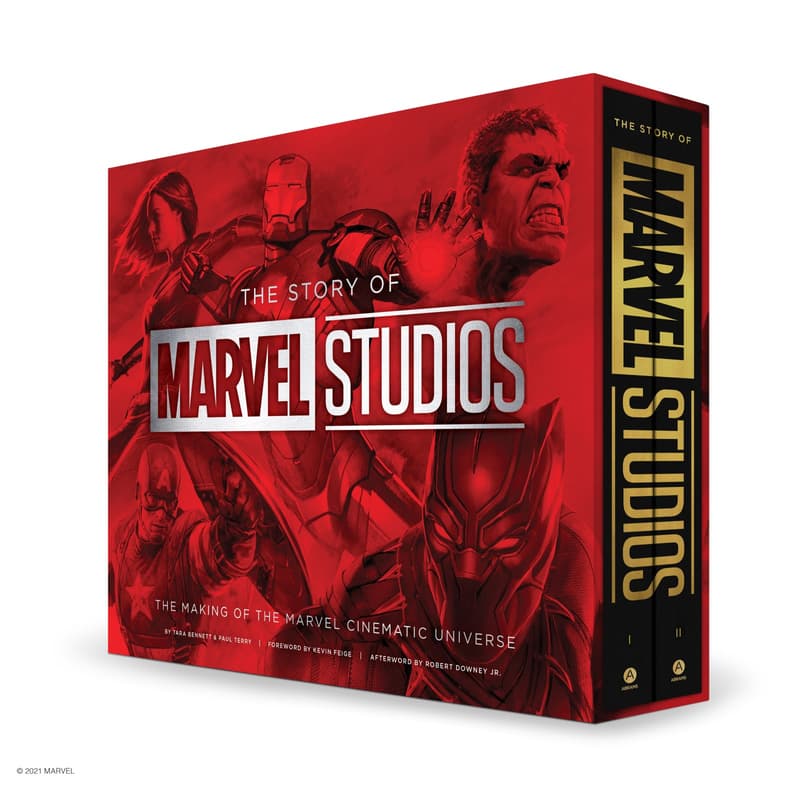 The Story of Marvel Studios is the first-ever, fully authorized, all-access history of Marvel Studios' creation of the Marvel Cinematic Universe, as told by the producers, writers, directors, concept artists, VFX artists, cast, and crew who brought it to life. Year-by-year, project-by-project, the studio's founding and meteoric growth are described through detailed personal stories, anecdotes, and remembrances of noteworthy challenges, breakthrough milestones, and history-making successes.
Together, these stories reveal how each of the films evolved into one ongoing cinematic narrative, as coauthors Tara Bennett and Paul Terry chart the complete production history of The Infinity Saga's 23 movies (from 2008's Iron Man all the way up to, and including, 2019's Avengers: Endgame and Spider-Man: Far From Home). Bennett and Terry were granted unprecedented access to Marvel Studios, which led to this years-in-the-making tome containing personal stories from more than 200 interviews, including every Marvel Studios producer; MCU writers and directors; the stars of The Infinity Saga; concept artists, costume designers, composers, and the talents behind the MCU's dazzling visual effects; and more. Featuring previously unpublished behind-the-scenes photography and archival production material, as well as personal photos and memorabilia from cast and crew, The Story of Marvel Studios is the essential, collectible chronicle of how the Marvel Cinematic Universe was brought to life.
The Hype Box
Can't-miss news and updates from across the Marvel Universe!