Culture & Lifestyle
Published December 2, 2022
Holiday Gift Guide 2022: Mutant Merch for X-Men Fans
The best collectibles, books, and apparel featuring Wolverine, Cyclops, Storm and more.
We here at Marvel.com sure do love the X-Men! It was no easy task to pull together our top X-Men picks, but we've covered the mutant front of Marvel with an assortment of gifts that even team grump Wolverine could love.
Go inside the making of classic 90s cartoon X-Men: The Animated Series, don the power of Storm and the Phoenix Force, relive the legacy of creator Jim Lee, or SNIKT! out with Logan—here are the perfect gifts for X-Fans of all ages.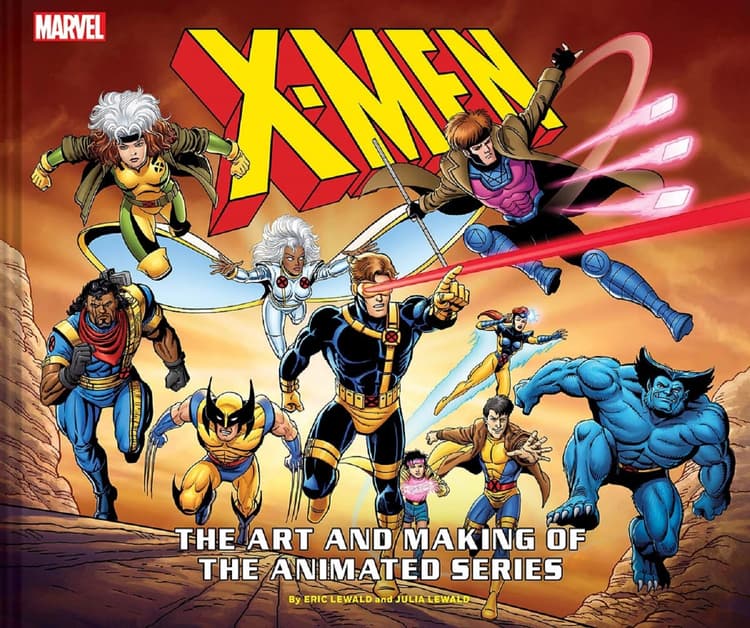 The story behind the creation of one of the most revolutionary animated series of all time!
X-Men: The Art and Making of the Animated Series takes fans behind the scenes of the landmark cartoon that laid the groundwork for the dozens of Marvel Comics adaptations that followed. Interviews with series writers, artists, producers, and executives reveal the razor's edge that Marvel and Fox navigated in order to bring the X-Men to television, and detail the tough decisions, compromises, and brilliant solutions that resulted in a series that has been lauded by critics and fans for nearly three decades. It's also jam-packed with never-before-seen concept sketches, storyboards, character models, background layouts, cels, and production materials. Grab an inside look and hear from the showrunners themselves!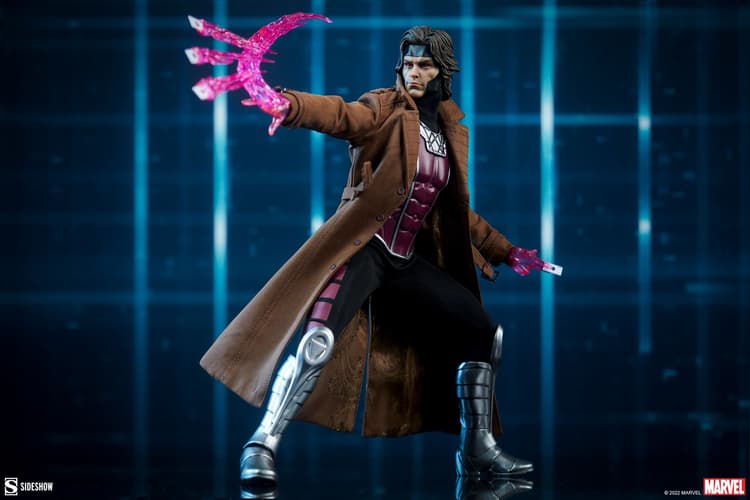 "The X-Men are heroes. I'm a thief."
Sideshow presents the Gambit Deluxe Sixth Scale Figure, a new Marvel collectible stealing his way into your X-Men collection. Inspired by his 90s era classic costume, the Gambit Deluxe Sixth Scale Figure features a detailed, cowled headsculpt based on Remy LeBeau's comic book appearance, complete with swappable short hair and long hair sculpts for differing display options. Being a master bandit, the figure also includes an entire thief's plunder of accessories for creating action-packed poses for this charming Marvel mutant. His armory includes a silver staff, four sculpted aces painted with purple accents, a single card with a sculpted kinetic energy trail, and a triple card throwing effect showing Gambit's energetic powers in action. Remy LeBeau also comes with eight sets of hands in total. The gestures included are two pairs of fists, two pairs of grip hands, two pairs of throwing hands, and two pairs of card-holding hands, each coming in a normal gloved design and translucent purple kinetic energy charge design.
Pick a card, any card, for Le Diable Blanc with these incredible display options.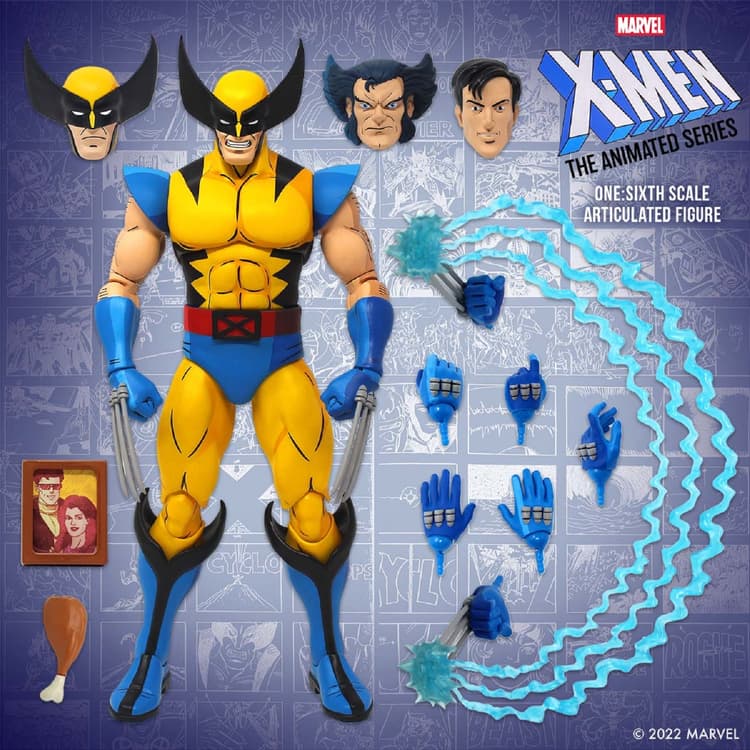 It's the blue and yellow-clad mutant that you know and love, Bub. X-Men: The Animated Series' Wolverine comes complete with four swappable heads, retracted and extended claws, lightning claw energy effect, a glossy photo of Cyclops and Jean Grey, which can be swapped out with a photo of your choosing as well, and, of course, a turkey leg.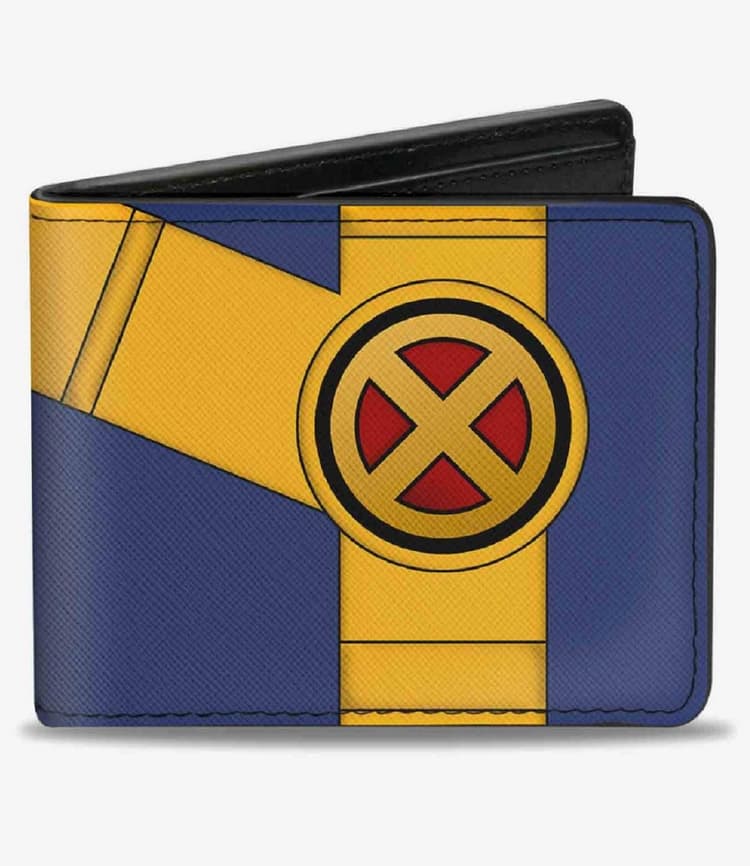 Be as prepared as the X-Men's veteran leader! This awesome men's bi-fold wallet is made from premium vegan leather, and features the standard billfold, 5 card slots, and windowed ID holder. And, it oozes 90s nostalgia. (Who doesn't love a pouch?)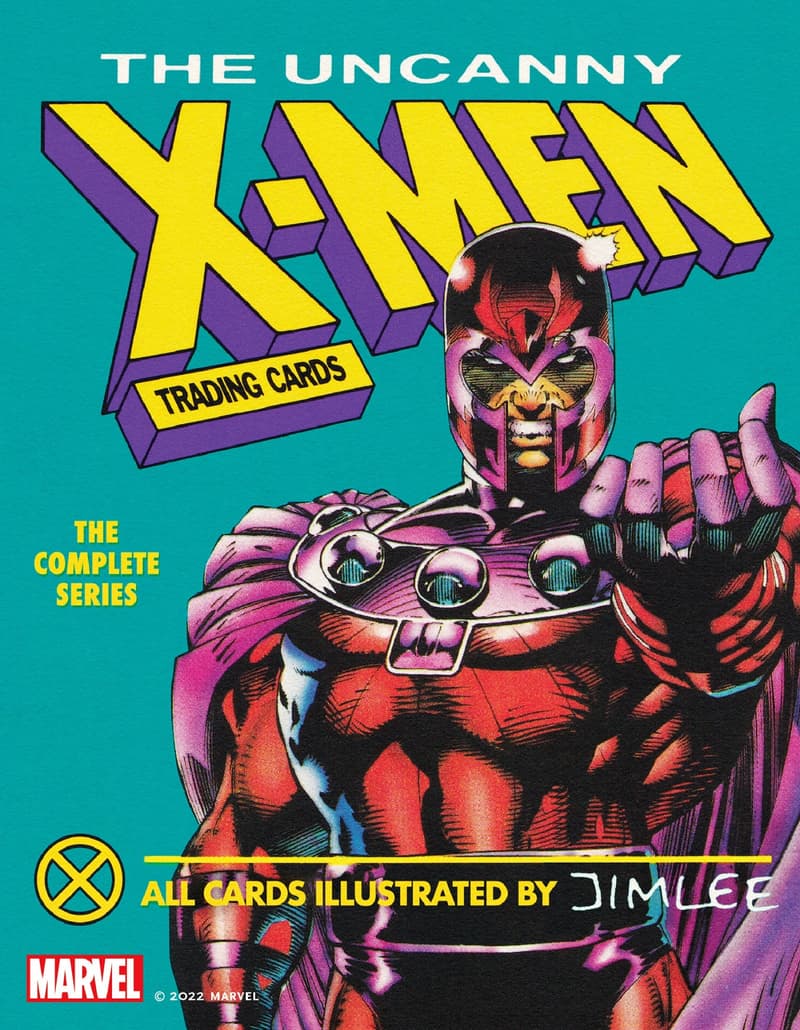 In 1992, Marvel Entertainment commissioned Jim Lee, the young superstar penciller behind X-MEN (1991) #1, to create all of the art for a new set of 105 trading cards—a set that would go on to become one of the most celebrated in Marvel history and the gold standard for non-sports trading-card artwork and design. The Uncanny X-Men Trading Cards: The Complete Series collects, for the first time, the front and back of each collectible card in the set—including Wolverine, Storm, Cyclops, Magneto, and Deadpool—along with select scans of Lee's original and digitally remastered art. It also includes interviews, conducted by writer and set editor Bob Budiansky, with the Marvel staff who helped assemble, design, and create these iconic trading cards.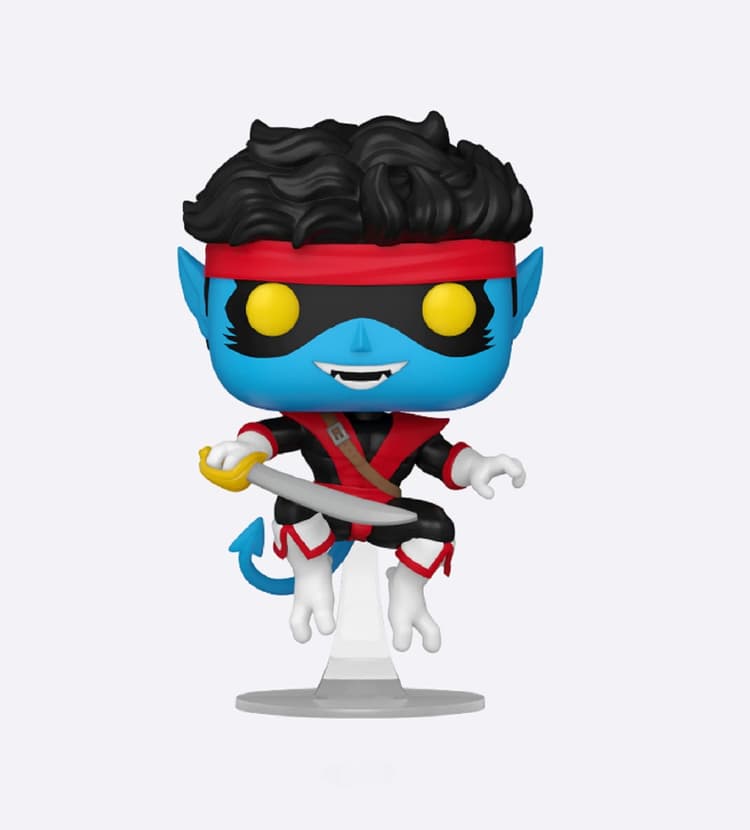 Didja know the Marvel.com editorial team are particular fans of the fuzzy blue swashbuckler? It's true!
High-flying acrobat Nightcrawler leaps into action as only one who spent time under a big top circus can. The exclusive Pop! Nightcrawler gives a mischievous grin as he holds his favorite rapier. Wearing his traditional comic book outfit, this mutant is ready to teleport into your Marvel collection. Who will he team up with in your X-Men set? Maybe this classic Pop! Wolverine?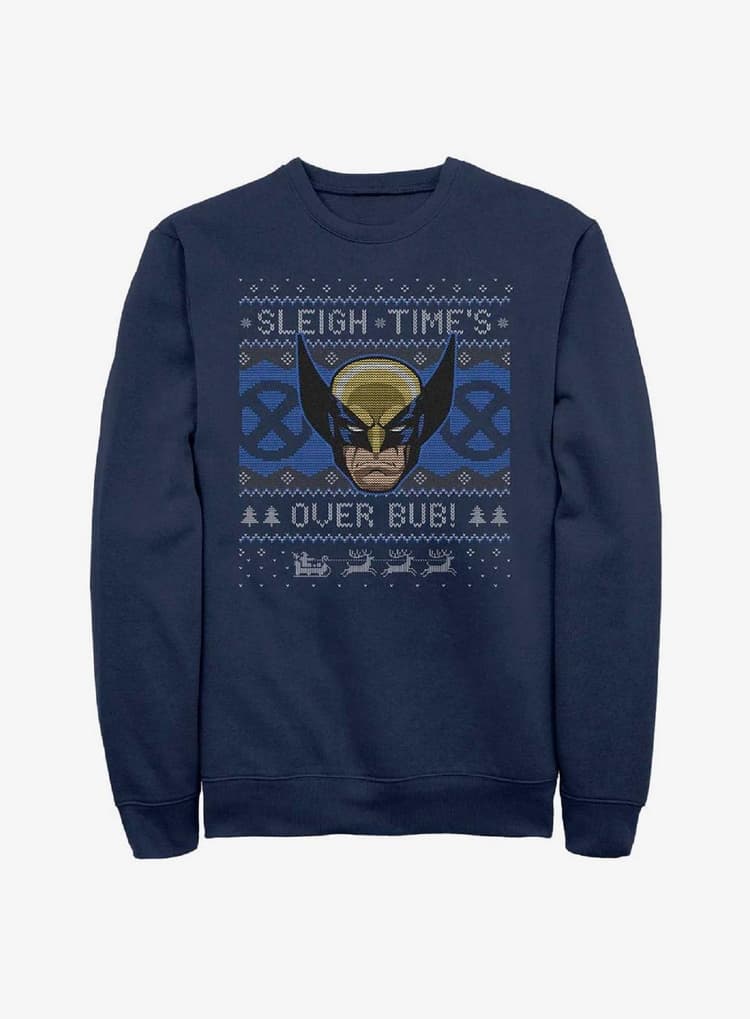 Wolverine is in no mood for festive cheer—but that shouldn't stop you! Classic X-Men fans, particularly those of the clawed Canadian, will love this "Ugly Christmas" sweatshirt with a crafty blue motif. Also available in a Girl's slouchy fit!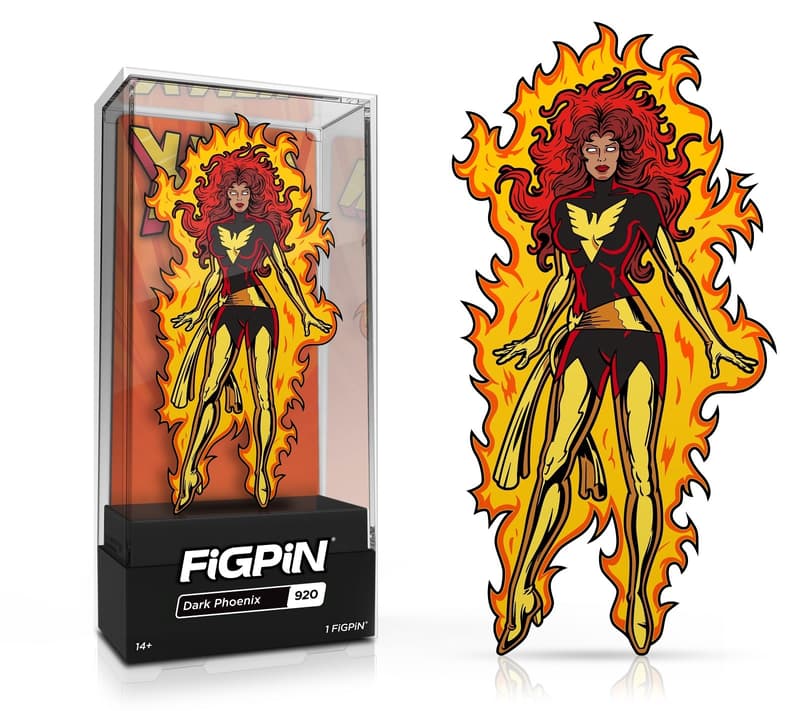 Inspired by X-Men: The Animated Series, the exclusive FiGPiN lineup offers other classic X-characters including Wolverine and the shapeshifter Mystique. Here, Jean Grey strikes out in all her fiery glory as the Dark Phoenix. FiGPiNS can be displayed like your most coveted figure or worn as your favorite accessory. Pin them to your favorite bag or jacket, or simply display them on your desk. No matter where you put them you'll be sure to stand out!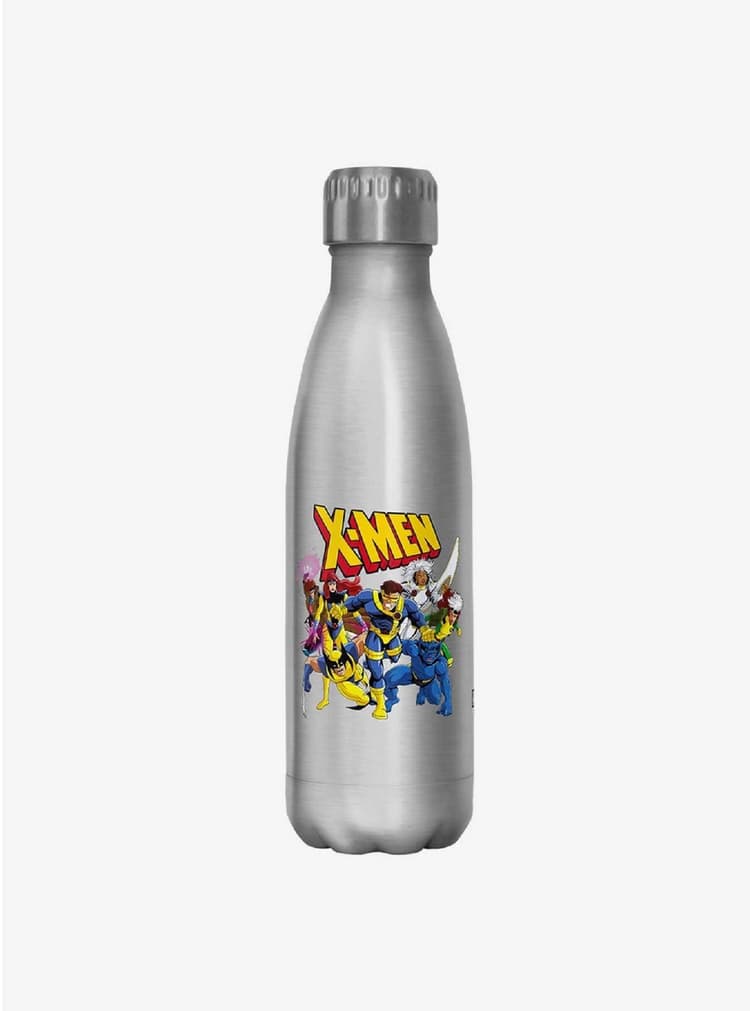 "Stay hydrated, my X-Men!"
What's cooler than an eco-friendly solution featuring the squad from X-Men: The Animated Series? Enjoy beverages on the go in this stainless steel water bottle from Hot Topic. Leakproof, and double-wall insulated for hot and cold drinks.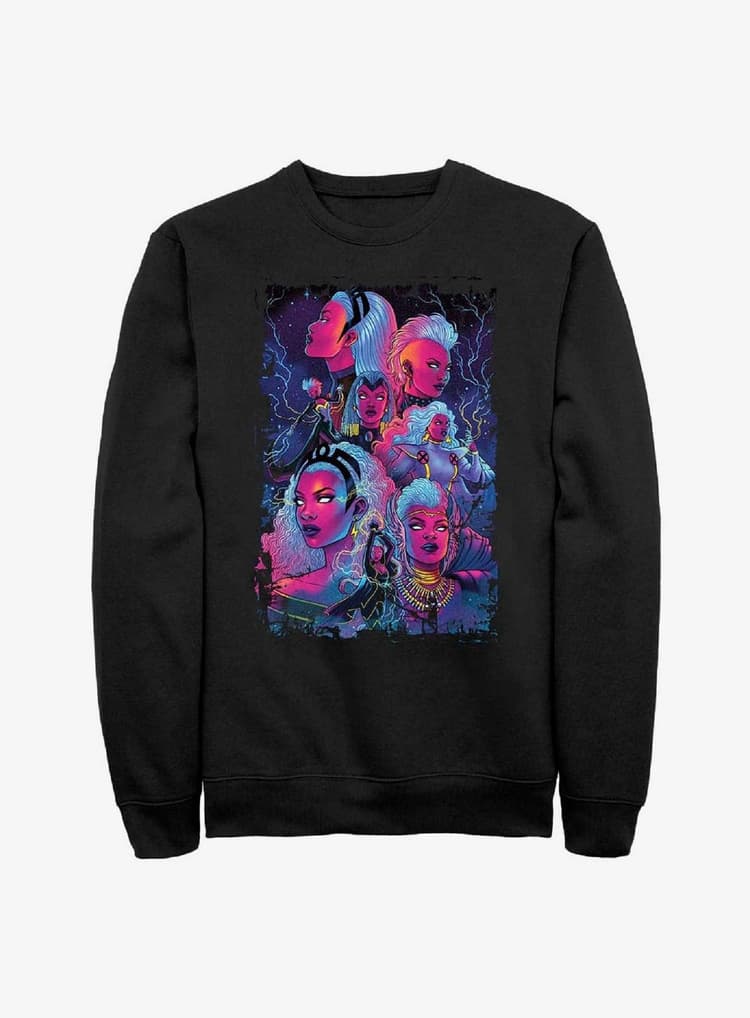 Featuring the awe-inspiring artwork of Jen Bartel, this "Visions of Storm" sweatshirt features Ororo Munroe in all her seasons. Harness your own elemental goddess with this gorgeous graphic sweatshirt. Print is also available on tees and tanks!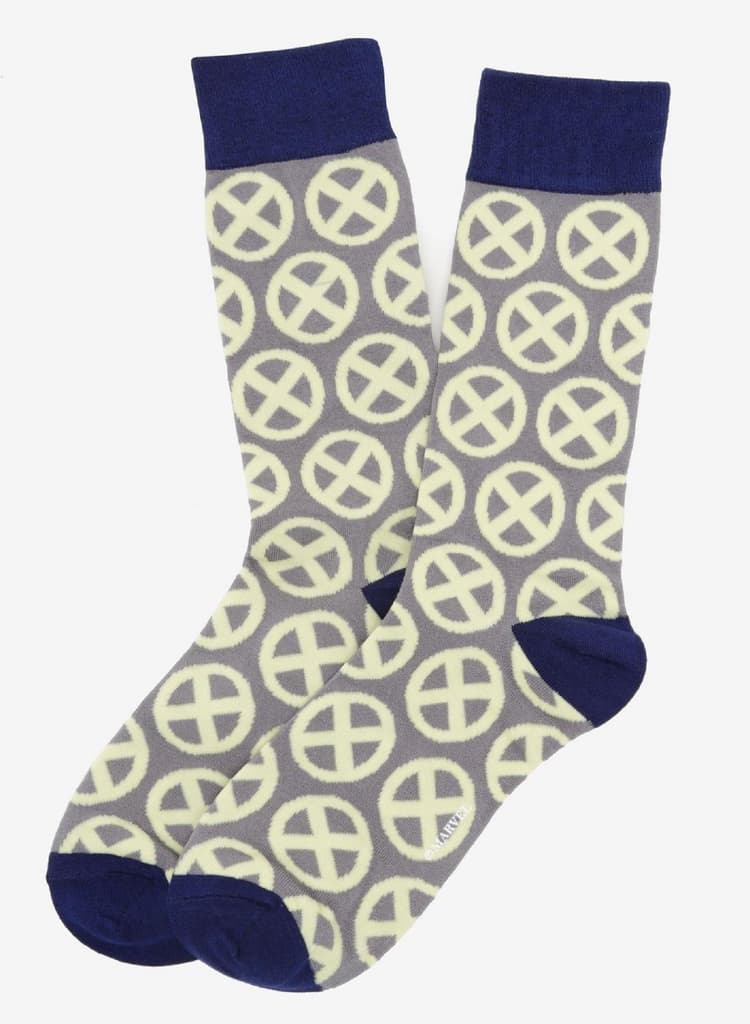 Also available in a set for the perfect stocking stuffer!
Whether you're a mutant or just an Average Joe, these socks are guaranteed to make you feel like a Super Hero. Bright yellow X-Men symbols stand out against a cool gray background, with cushiony-soft navy accents for your toe, heel, and calf. Let's go, team.
Want to stay on top of everything in the Marvel Universe? Follow Marvel on social media—Twitter, Facebook, and Instagram—and keep watching Marvel.com for more news!
The Hype Box
Can't-miss news and updates from across the Marvel Universe!