Culture & Lifestyle
Published May 13, 2019
How to Draw the Old School-Style Rocket from 'Guardians of the Galaxy: Mission Breakout!'
Rocket gets turned into a vintage cartoon character -- and now you can draw him with this step-by-step guide!
If you watched the latest episodes of "Marvel's Guardians of the Galaxy: Mission Breakout!" this past weekend, you might have noticed that Rocket was looking a little... different. While he's not the only Guardians to take on a different appearance during the "Black Vortex" storyline that aired last weekend and this past weekend, Rocket went more old school than most! Eric Radomski, who serves as Senior Vice President and Creative Director of Animation as well as executive producer of "Marvel's Guardians of the Galaxy: Mission Breakout!", showed Lorraine Cink how to draw the "Tex Avery"-style version of Rocket from "Black Vortex" -- and now you can if you watch the video above and follow these steps!
1. Start with a circle.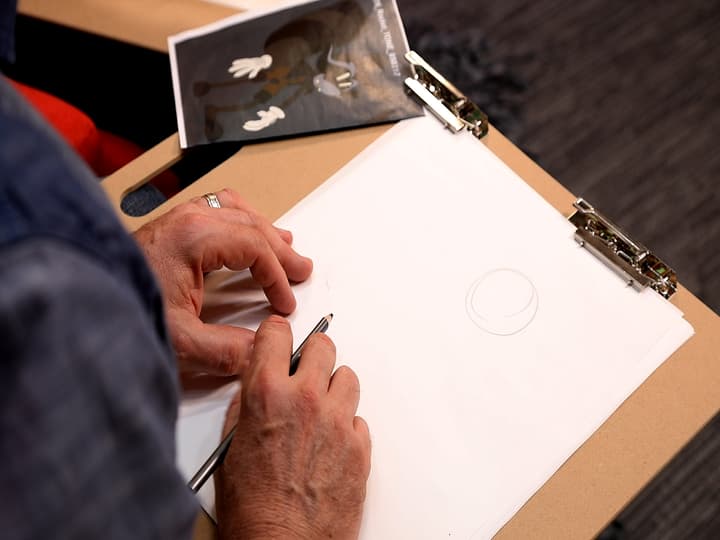 2. Next, draw the center line from the neck down.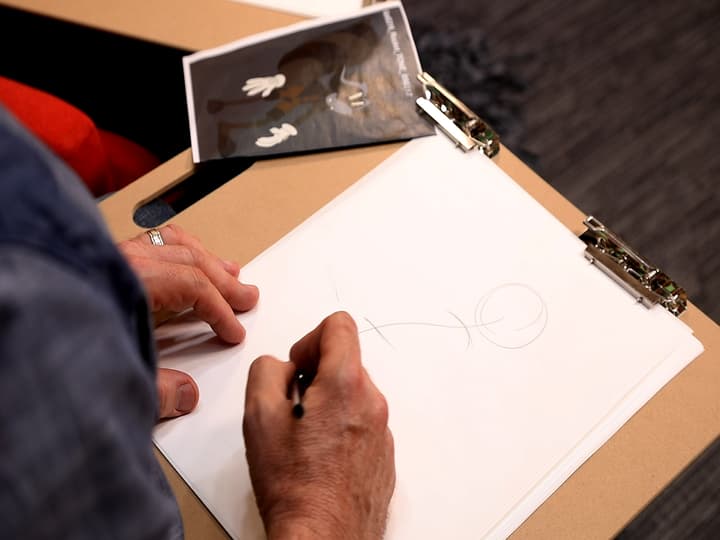 3. Add some shape to the body.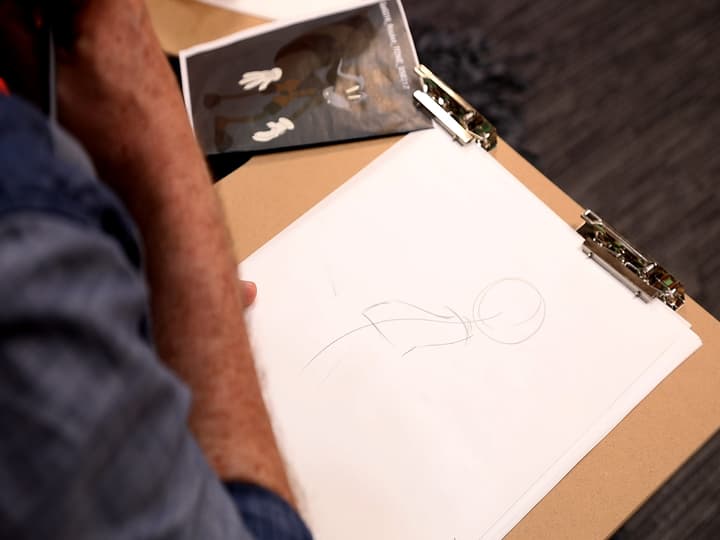 4. Give Rocket some thighs to start building his legs.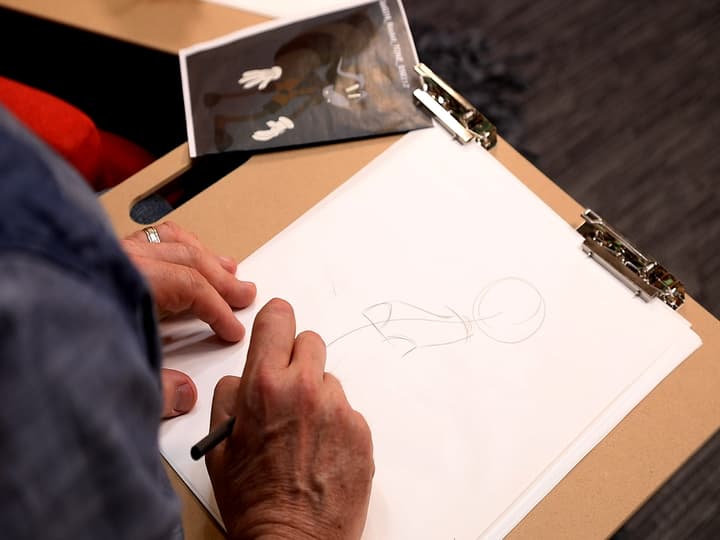 5. Draw both of his arms.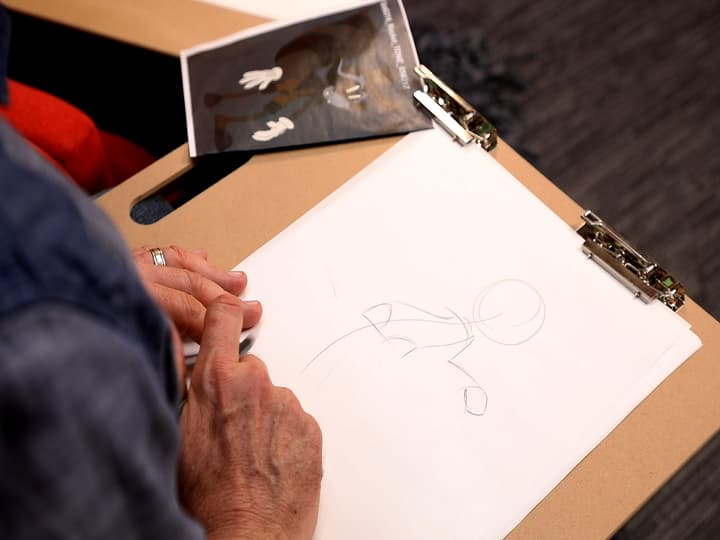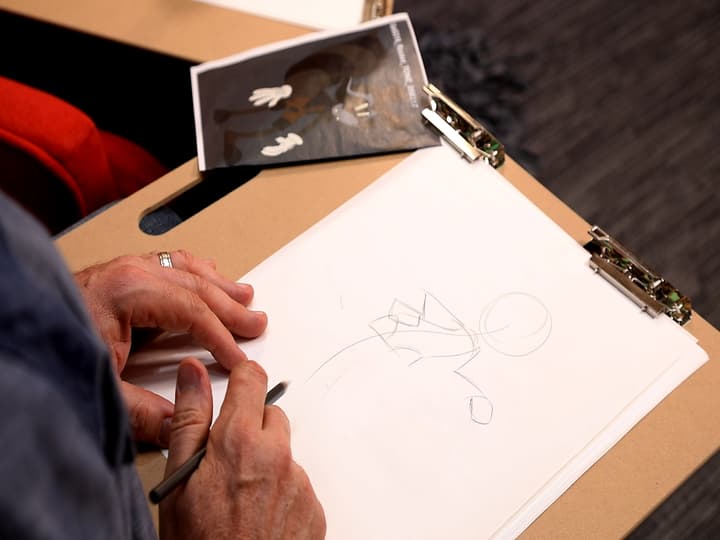 6. Next, give him some noodly legs.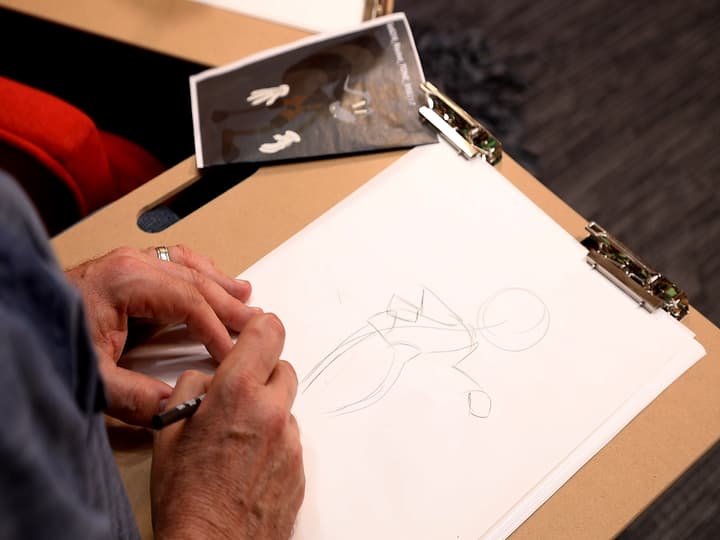 7. Now that he's got legs to stand on, add his feet.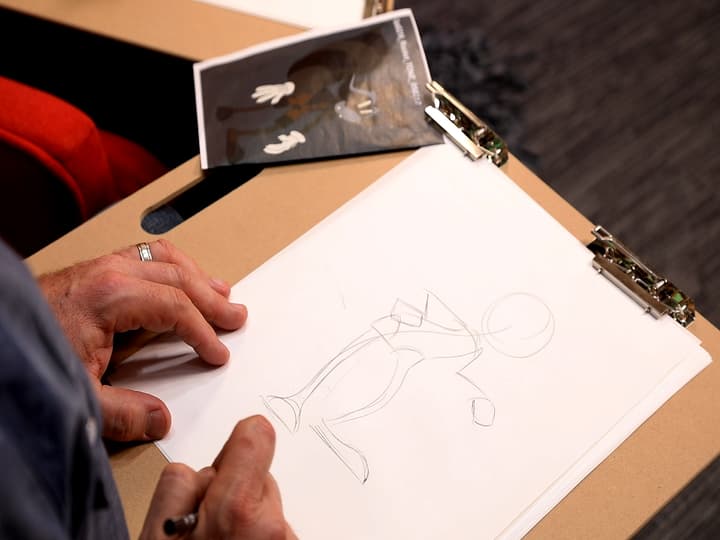 8. Go back up and add his hands.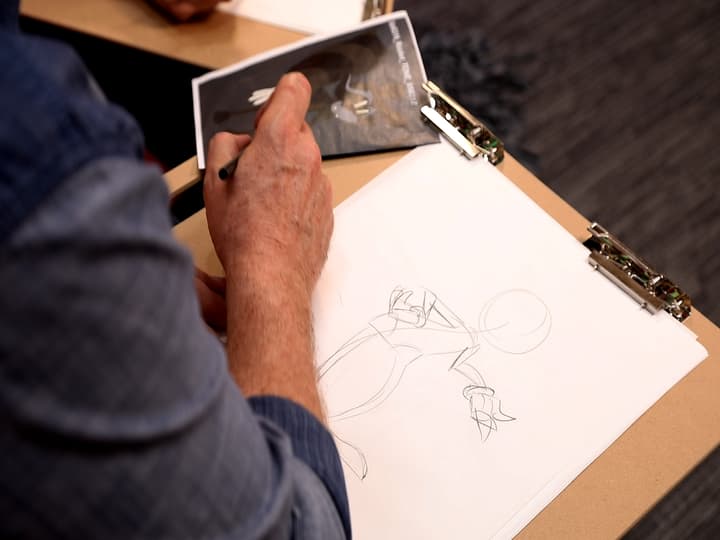 9. Give Rocket's costume some detail.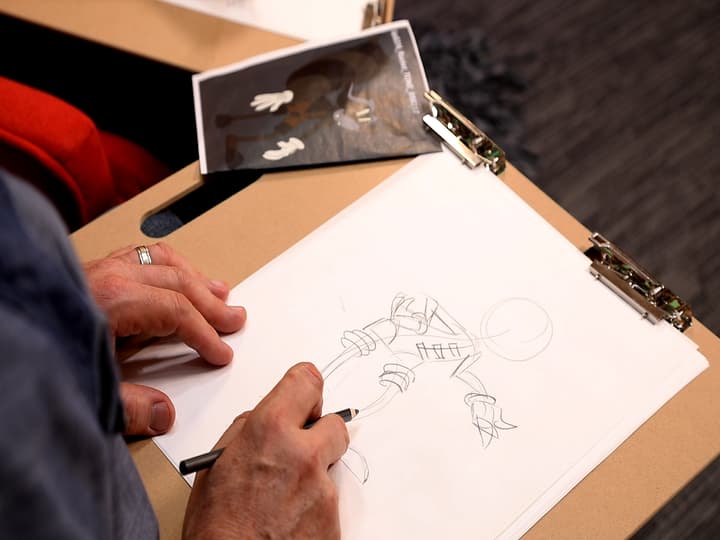 10. Rocket may not really be a raccoon, but he'd never be Rocket without his tail!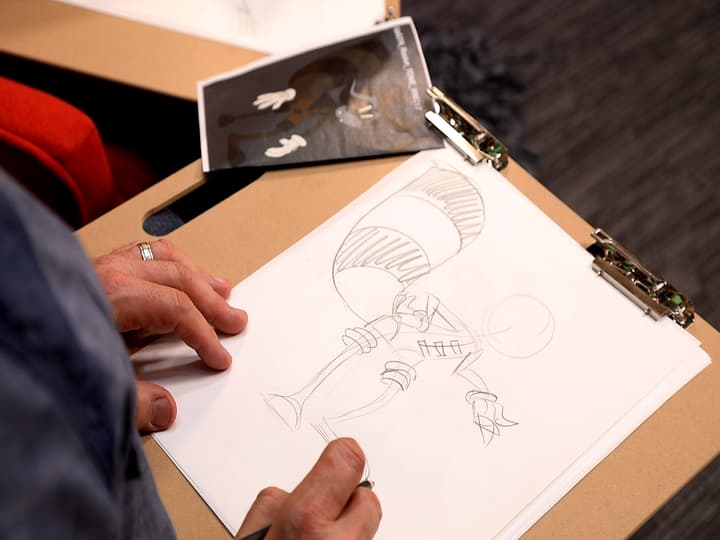 11. Follow these steps for his face -- start with the eye line.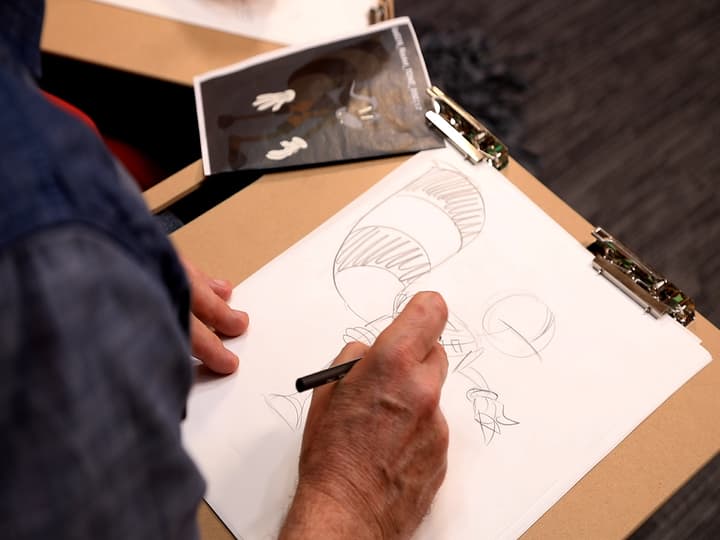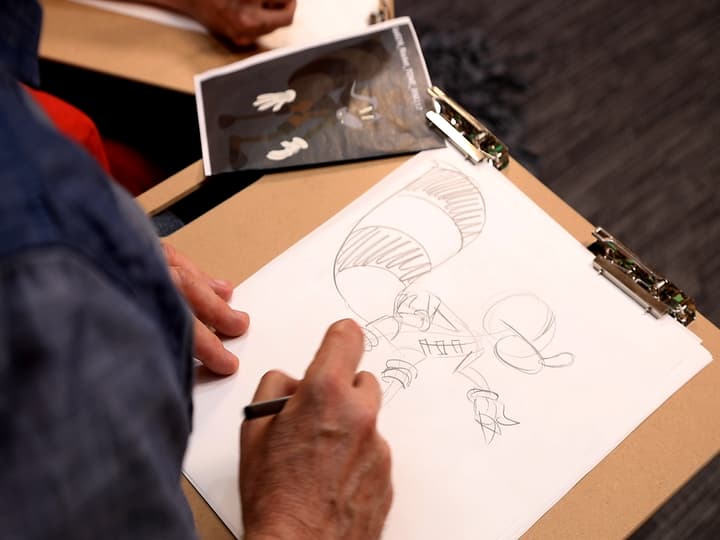 13. Give him a smirk and some teeth.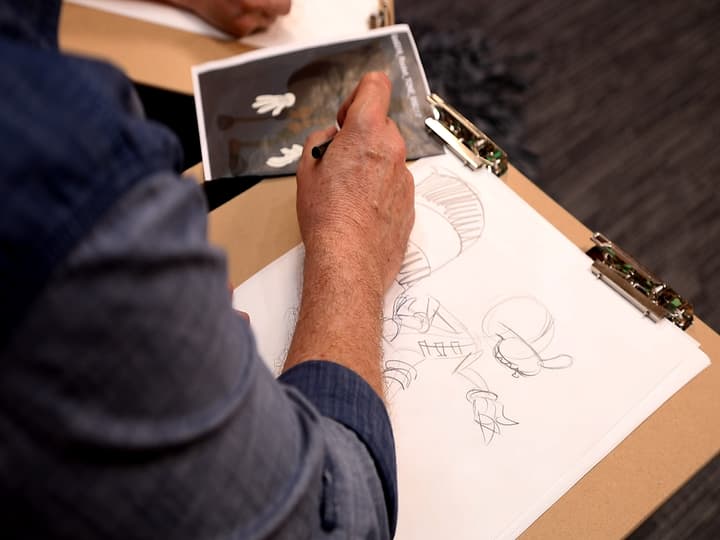 14. Add his raccoon-like mask and eyes.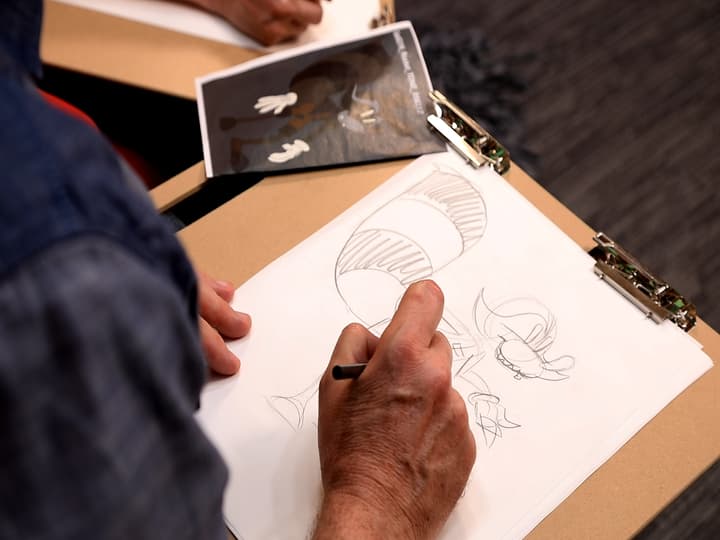 15. Color in the mask and draw his ears.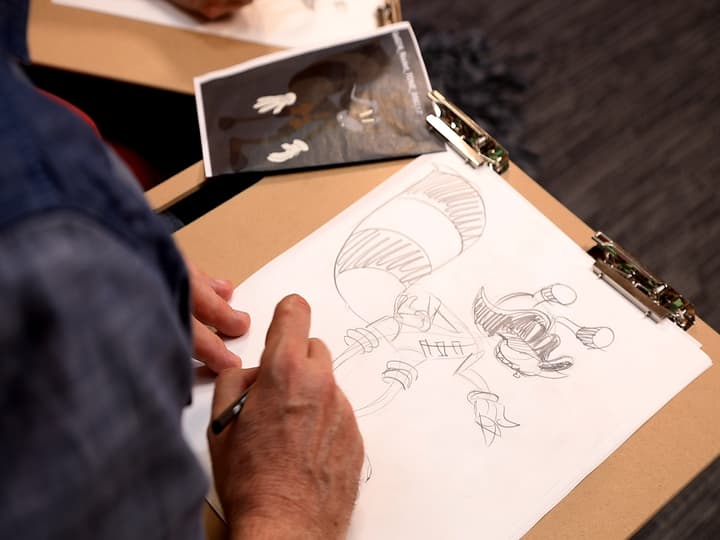 16. Add more details to his costume...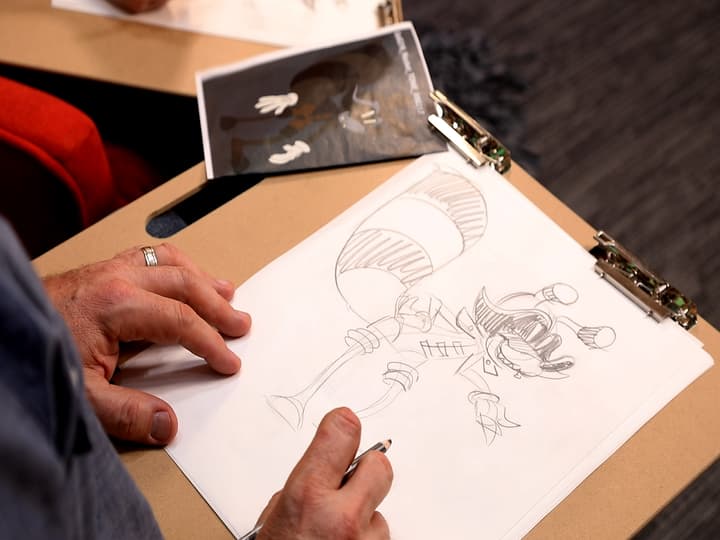 The Hype Box
Can't-miss news and updates from across the Marvel Universe!