Culture & Lifestyle
Published December 11, 2018
Make Your (X-Men) Holiday Special With a DIY Wolverine Mug
The X-Men and friends celebrate the holidays in THE MERRY X-MEN HOLIDAY SPECIAL, now on comic book store shelves everywhere! Variant cover artist Rian Gonzales imagined a bright and candy-colored holiday celebration for the merry mutants, and you can join in the fun by making a mug just like Logan's.
Paint a Wolverine ceramic mug inspired by the cover, fill it with warm cocoa, and settle in for some fireside reading with the twenty-five delightful holiday tales in the X-Men Holiday Special.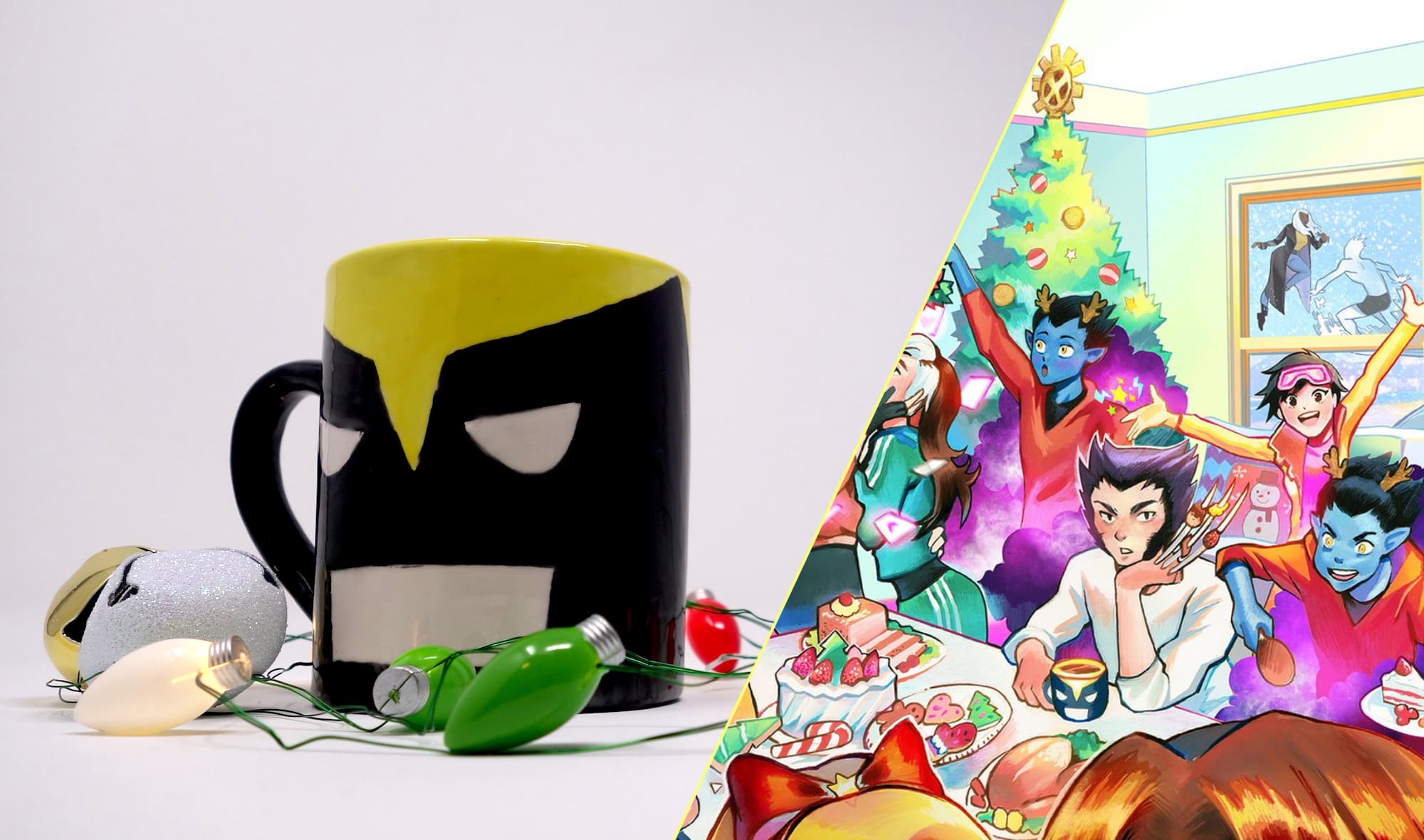 This DIY is for painting an unfinished ceramic mug that will be glazed and fired at a pottery studio. If you don't have a studio in your area, pick up a DIY paintable ceramic mug kit with black and yellow acrylic paint and follow the instructions for baking and setting the paint.
What You'll Need
Unfinished white ceramic mug
Black and yellow ceramic paint
Flexible ruler or measuring tape
Sponge and water
Pencil
Paint brushes

Get Started!
Step One: Begin by gently washing the mug with the sponge and let it dry completely.
Step Two: Next, place the ruler on the mug and mark points for the eyes and center of Wolverine's mask. The eyes should be at the same height, and the bottom of the eyes and the mask point should all line up.
Step Three: Lightly draw Wolverine's face and mask. You can also trace the top and the bottom of the ruler to make the mouth straight and evenly spaced.
Note: Most of the pencil lead will burn off in the firing of the mug, but not if you push hard draw dark lines!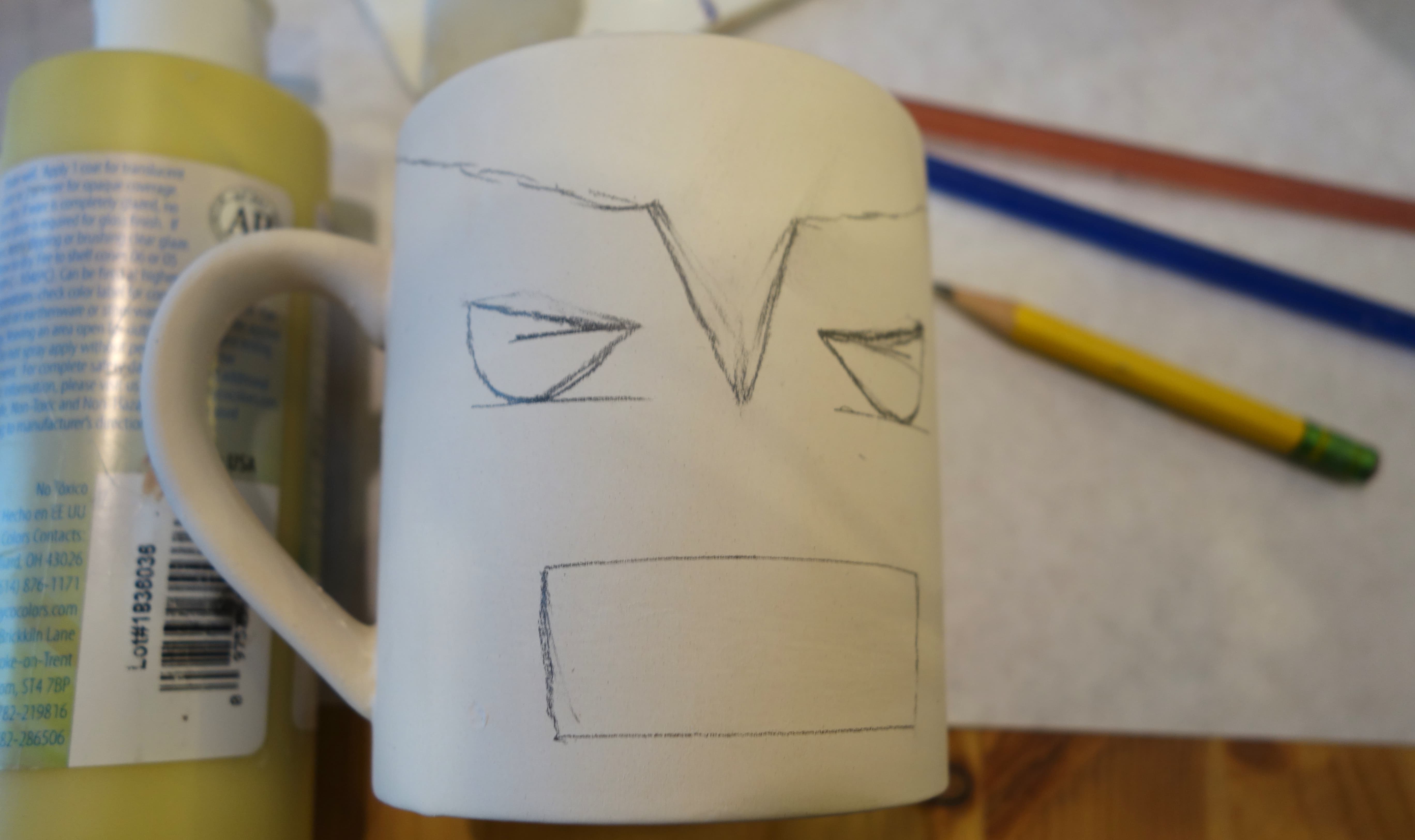 Step Four: Start painting! Begin with the yellow paint on the outside of the mask; paint the inside of the mug completely yellow as well. Let dry and paint an additional two or three coats.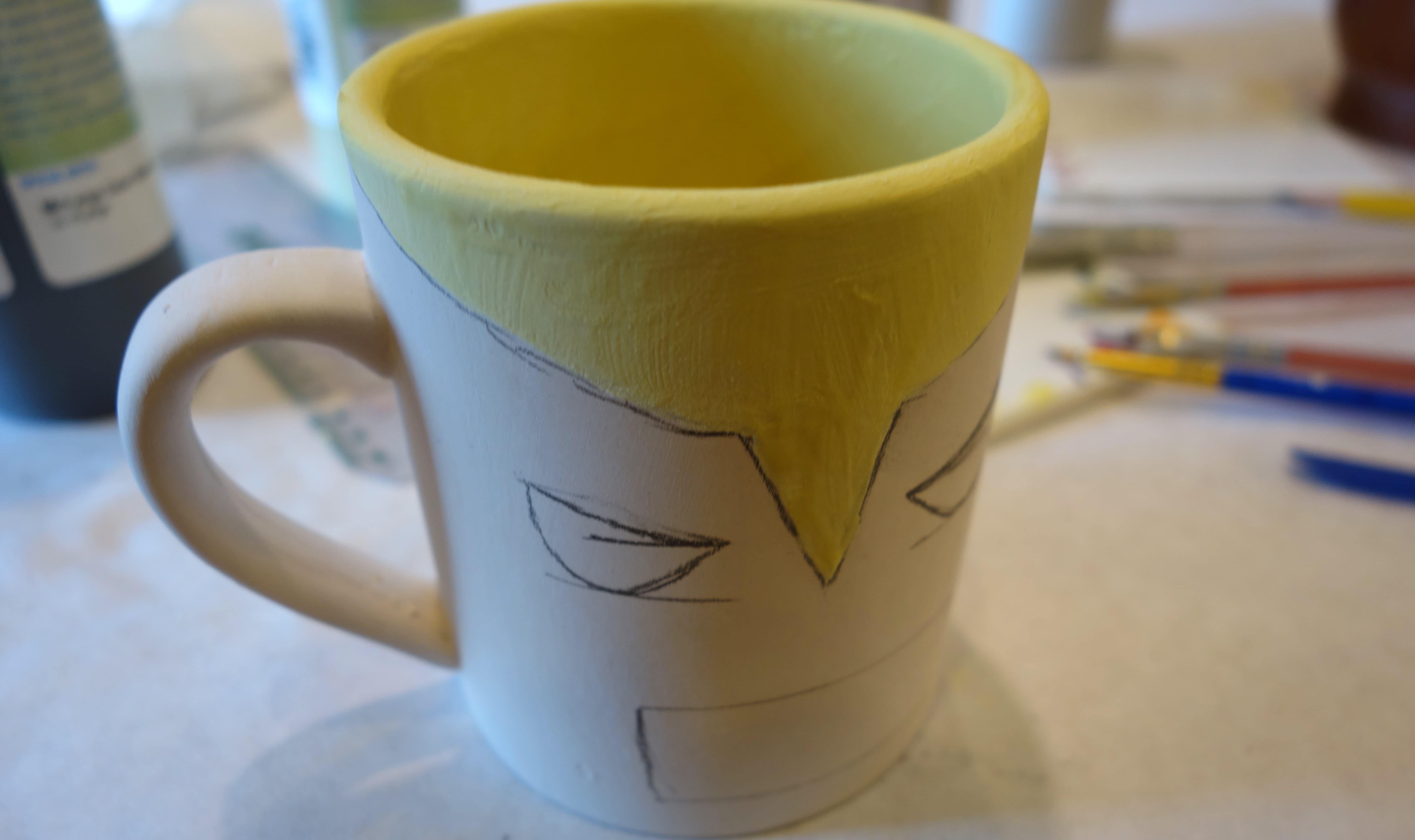 Step Five: Paint in the black areas of Wolverine's mask. Add an additional two or three coats for complete coverage.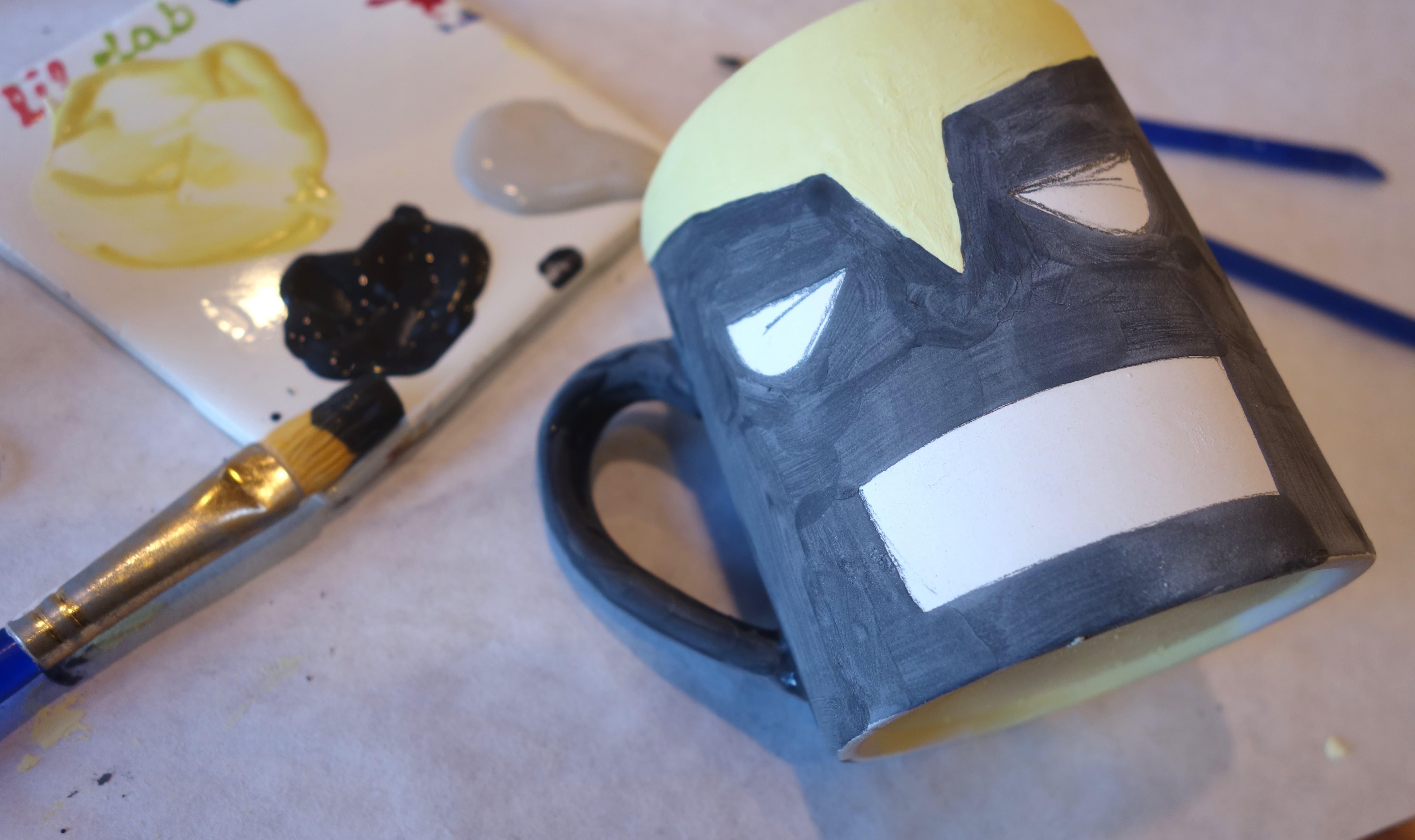 Step Six: You won't need to fill in any white paint in the eyes and mouth, but be sure to erase any heavy pencil lines that may still be left.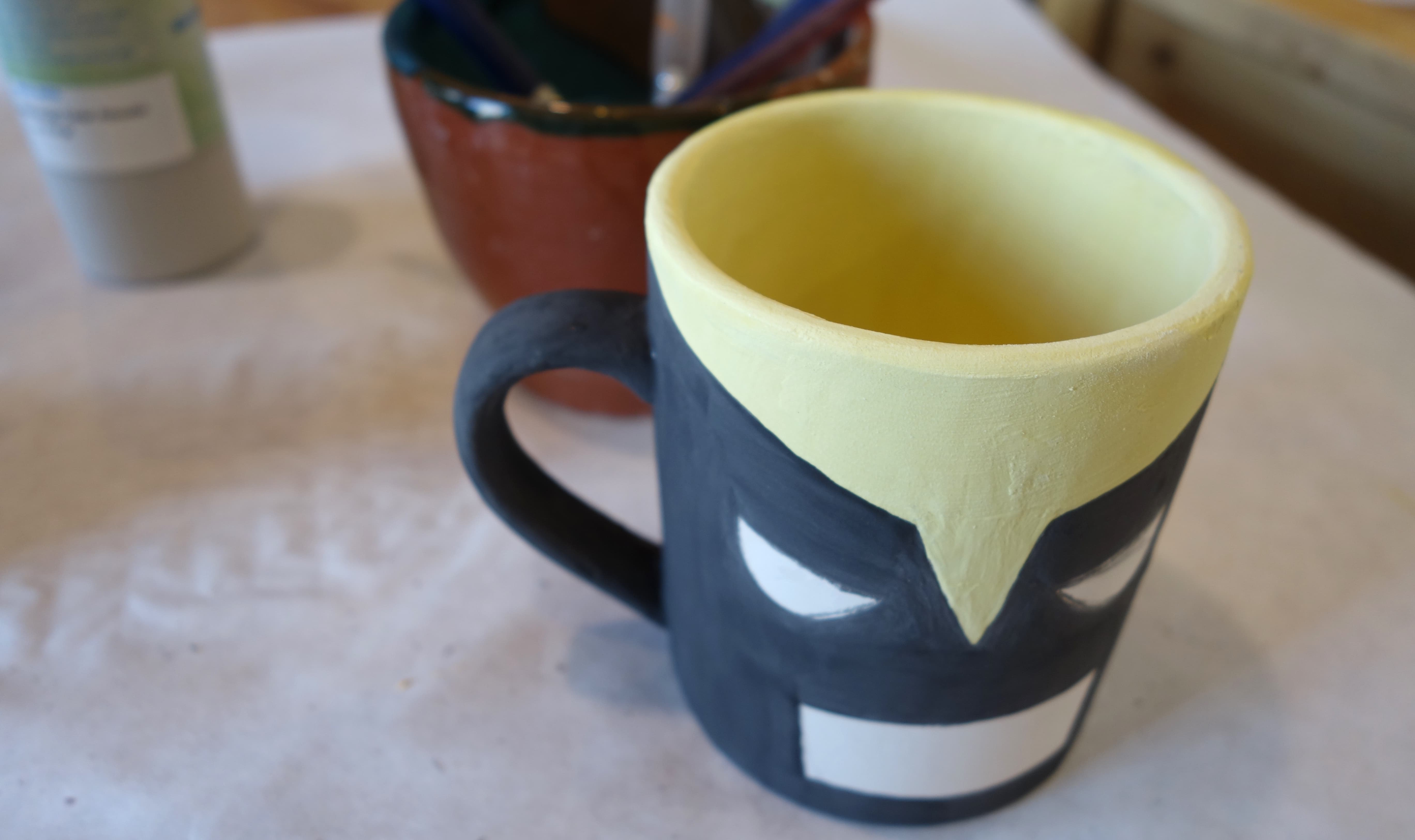 Step Seven: It's time for the mug to be glazed and fired, or baked according to instructions. Make sure to wash the mug before you use it.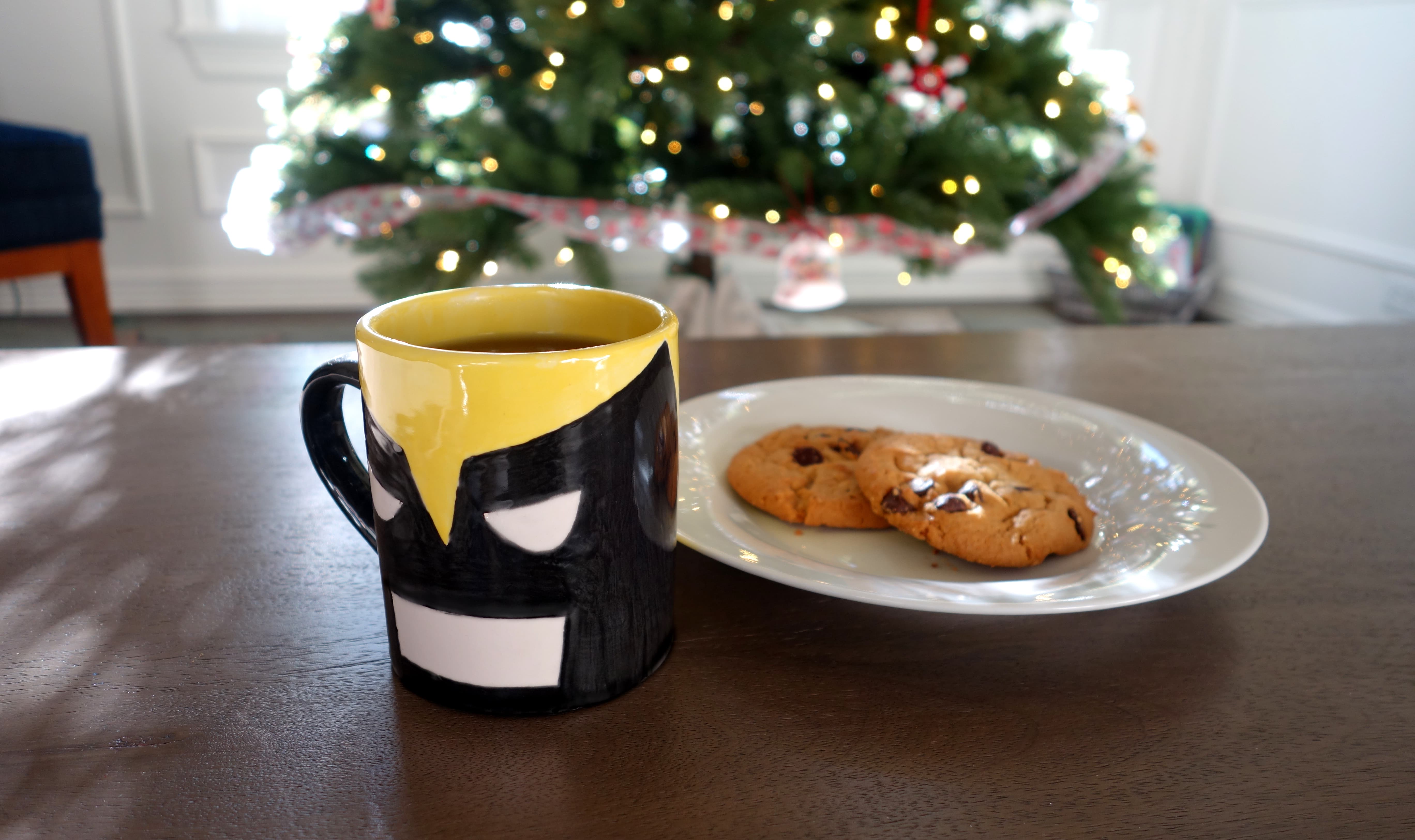 Your one-of-a-kind Wolverine mug is complete! And don't forget to pick up THE MERRY X-MEN HOLIDAY SPECIAL, now available at your local comic book store or digitally online.
The Hype Box
Can't-miss news and updates from across the Marvel Universe!