Culture & Lifestyle
Published October 31, 2023
The New Marvel Books That Hit Stores This October
All the new graphic novels, collections, reference books and more that you can pick up on shelves now!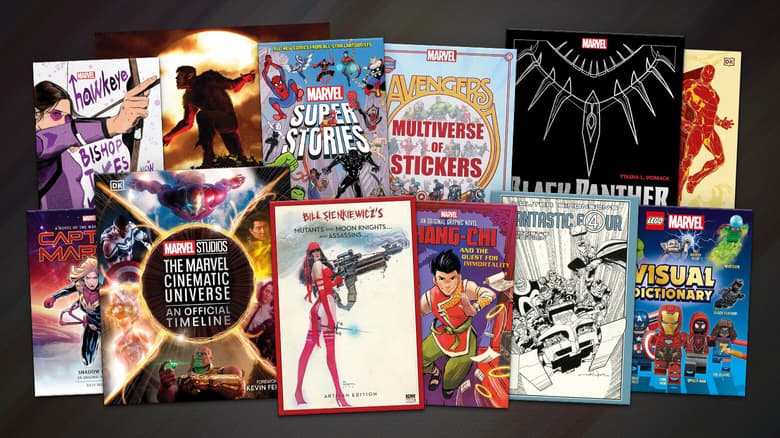 See what new and upcoming graphic novels, collections, reference books and more are now available in bookstores near you!
This October, dive into middle-grade anthology Marvel Super Stories, join Shang-Chi on a Quest for Immortality, and unpack the official timeline of the Marvel Cinematic Universe with an insider reference book. Plus, all-new stories for Marvel's youngest fans, and plenty of collectors' favorites for the True Believers in your life.
Read about each new October release, then order online or pick up in stores near you.
GRAPHIC FICTION
Marvel Super Stories is the first-ever middle-grade anthology from Marvel and Abrams Books, featuring all-new comics stories by fifteen all-star cartoonists!

Edited by #1 New York Times bestselling illustrator John Jennings, Marvel Super Stories features all of your favorite Marvel super heroes in original six-page stories by some of the biggest names in comics for young readers while offering a fun, fresh look at Marvel's greatest super heroes and delivering all-new comics for fans of all ages. These mighty team-ups include:

Black Panther: Jerry Craft (New Kid), Wiccan: Mike Curato (Flamer), Miles Morales Spider-Man: C. G. Esperanza (Soul Food Sunday), Iron Man: John Gallagher (Max Meow), Shang-Chi: Gale Galligan (The Baby-Sitters Club), the Hulk: Chris Giarrusso (G-Man), Spider-Man: Nathan Hale (Nathan Hale's Hazardous Tales), Captain America: Michael Lee Harris (Choco Leche), Hawkeye: Ben Hatke (Zita the Spacegirl), Ms. Marvel: Priya Huq (Piece by Piece: The Story of Nisrin's Hijab), Daredevil: John Jennings (Kindred: The Graphic Novel Adaptation), Thor and Loki: George O'Connor (The Olympians), Namor: Lincoln Peirce (Big Nate), Squirrel Girl: Maria Scrivan (Nat Enough), and Ghost Spider: Jessi Zabarsky (Witchlight).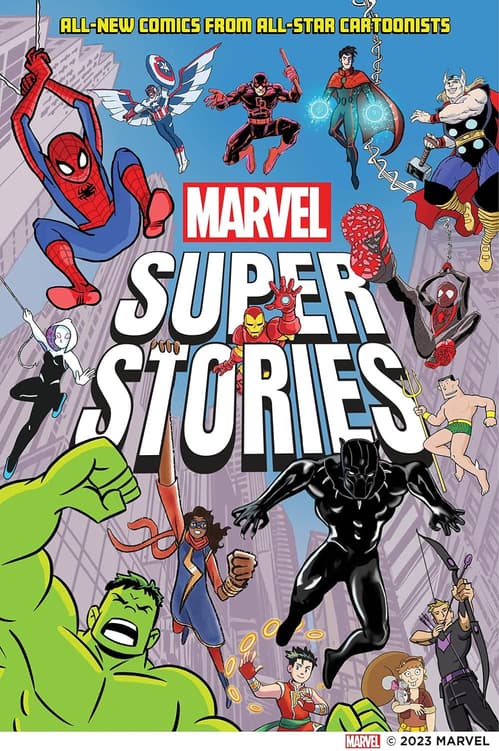 Marvel's Shang-Chi sets off to unlock the keys to immortality and save his father in this all-new, original graphic novel adventure from Scholastic by creator Victoria Ying!
Twelve-year-old Shang-Chi and his younger sister, Shi-Hua, are the only children in the grand palace of the Five Weapons Society. Their father, Zheng-Zu, is a harsh master, and all Shang-Chi wants is to prove himself in his father's eyes.
So when he overhears that his father's powers may be waning and discovers an ancient scroll that might be the key to helping him get those powers back, Shang-Chi knows exactly what to do. For the first time in his life, he sneaks out of the palace and into the outside world, hoping to return with one of the legendary Peaches of Immortality to gift his father.
But the world beyond the palace is very different from everything Shang-Chi has been taught, especially a boy called Lu, who knows more about Zheng-Zu than he should. With his home and father's health on the line, Shang-Chi cannot fail in his quest―but does his father deserve to be saved?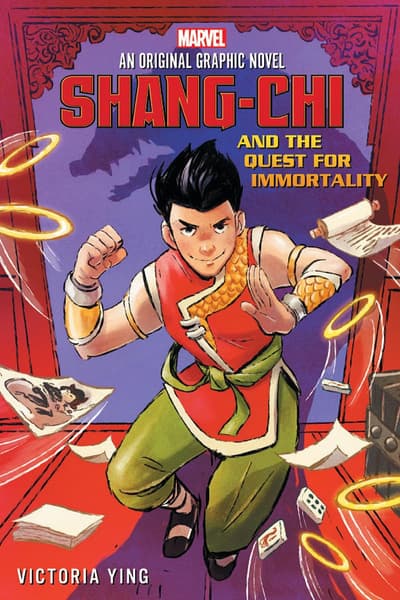 Fantagraphics is embarking on a project to reprint Marvel Comics' 1950s genre titles―war, crime, supernatural, funny animal, Western―under its new Atlas series with the first eight issues of the pre-Code horror series Adventures Into Terror.
The Fantagraphics Atlas Comics Library is the first attempt to publish a carefully curated line of Atlas titles. The first volume in the series, Adventures Into Terror, includes a treasure trove of stories drawn by many of the most stylistically accomplished artists of the Golden Age including George Tuska, Carl Burgos, Mike Sekowsky, Joe Maneely, and Joe Sinnott. Highlights include Russ Heath's two-part story "The Brain" from issue #4 and "Return of the Brain" from issue #6; Basil Wolverton's classic "Where Monsters Dwell" from issue #7; Gene Colan's moody "House of Horror" in issue #3; and Don Rico's wild layouts are on display from #4's "The Torture Room." The stories are written firmly in the tradition of the pulpy, perverse, borderline deranged style that brought Fredric Wertham, the United States Senate Sub-Committee, and public opinion down like a sledgehammer on comics in the early '50s.
Edited by Atlas scholar Dr. Michael J. Vassallo, scanned directly from the published comics, and meticulously restored by Allan Harvey, the first volume of the new Fantagraphics Atlas Library series is an event among comics lovers, collectors, and historians.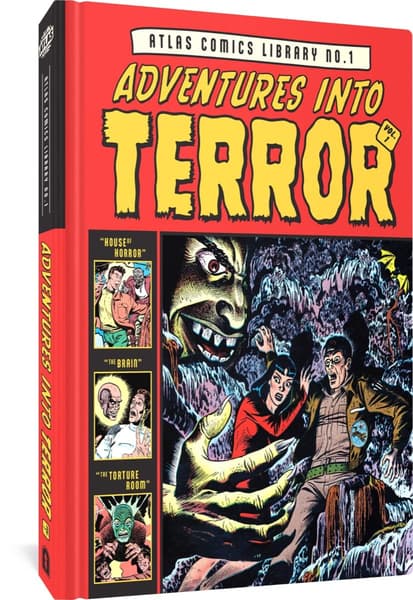 PROSE FICTION
New York Times bestselling author Ashley Poston shows Kate Bishop's Hawkeye still figuring out how to be a Super Hero—and a functioning human being—in this thrilling Young Adult mystery adventure.

When Kate Bishop, the young Hawkeye, solves a minor crime and saves the surprisingly cute Milo in the process, she counts it as a rare win. But a mix-up of their bags means that nope, Kate's life is still refusing to run smoothly. In that bag is a mysterious book that holds powerful, dangerous secrets—ones that New York City's most powerful super villain, the Kingpin, would kill to uncover.

Kate finds herself on the run, searching for Milo and what he knows, texting her Super Hero besties for moral support, and trying to solve the mystery she's blundered into before she becomes the victim of her own story.

Just like its main character, Kate Bishop, New York Times bestselling author Ashley Poston's Super Hero adventure doesn't miss a single shot in one of the funniest, twistiest Marvel stories ever told.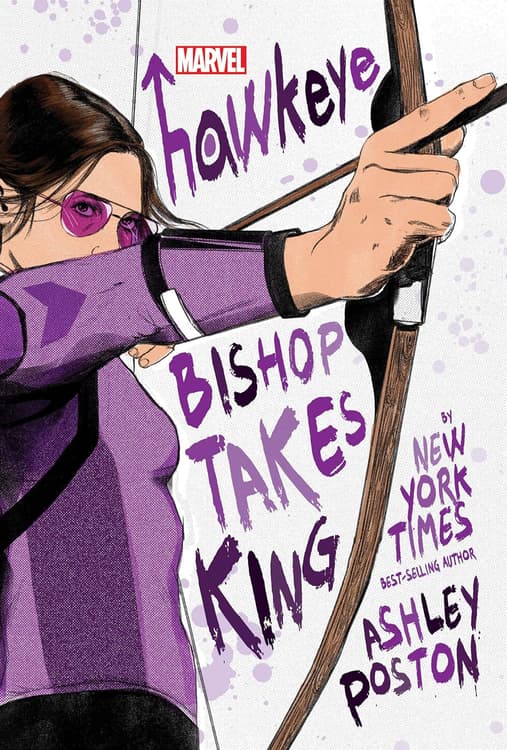 ADDITIONAL PROSE NOVELS RELEASED IN OCTOBER:
ADULT REFERENCE & COLLECTOR
Become a master of the Marvel Cinematic Universe!

The Marvel Cinematic Universe (MCU) is vast, incredibly varied, and richly complex. Different worlds, different timelines, countless characters. This is the guide to that universe. Created in close collaboration with Marvel Studios, it will answer the biggest questions: What happened, when, where, and why. 

Follow the entire story of the MCU from before the Big Bang to the Blip and beyond. Along the way, learn more about the evolution of the Iron Man armors, the hunt for the Infinity Stones, and the formation of the Multiverse. Want to know how many times aliens have invaded Earth, or the complete history of Cap's shield? Look no further!

A treasured keepsake for any movie buff, filled with exclusive infographics, illuminating timelines, and amazing movie stills, this book will have pride of place on any MCU fan's shelf.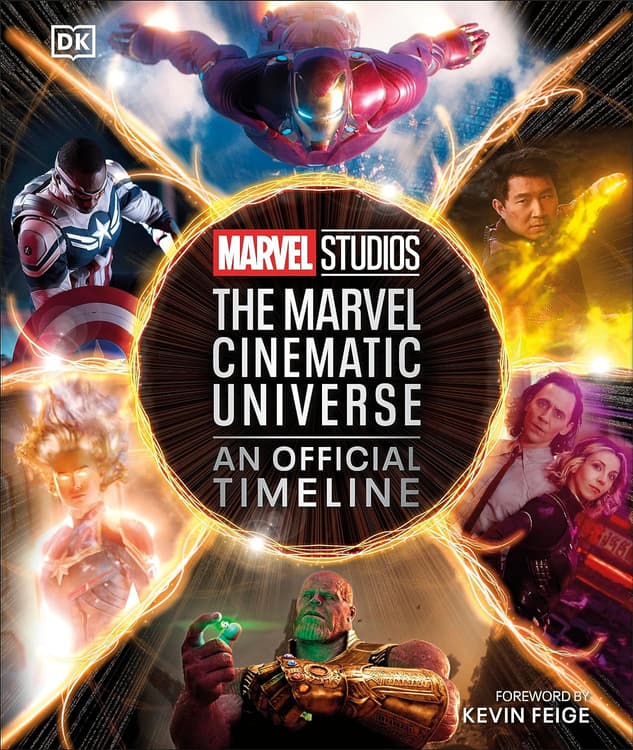 Featuring exclusive concept artwork and in-depth interviews with the creative team, this deluxe volume provides insider details about the making of the critically acclaimed special, Marvel Studios' Werewolf by Night.
On a dark and somber night, a secret group of monster hunters emerges from the shadows and gathers at the foreboding Bloodstone Temple following the death of their leader. In a strange and macabre memorial to their leader's life, the attendees are thrust into a mysterious and deadly competition for a powerful relic—a hunt that will ultimately bring them face-to-face with a dangerous monster.
Continuing the popular "Art Of" series of tie-in books, Marvel Studios presents another blockbuster achievement!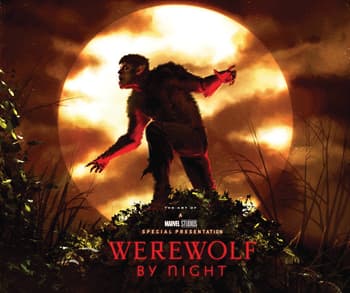 From IDW: This is an art book, not a traditional collection of comic books, featuring rare and beautiful imagery, a collection for connoisseurs of the form. Walter Simonson's groundbreaking work on FANTASTIC FOUR and other Marvel titles helped revolutionize the comics medium and his work is on full display here in all its original, high-resolution glory!

Collecting eight complete stories from Walter Simonson's run on the FANTASTIC FOUR, #337-341 and #353-354, story and art by Simonson.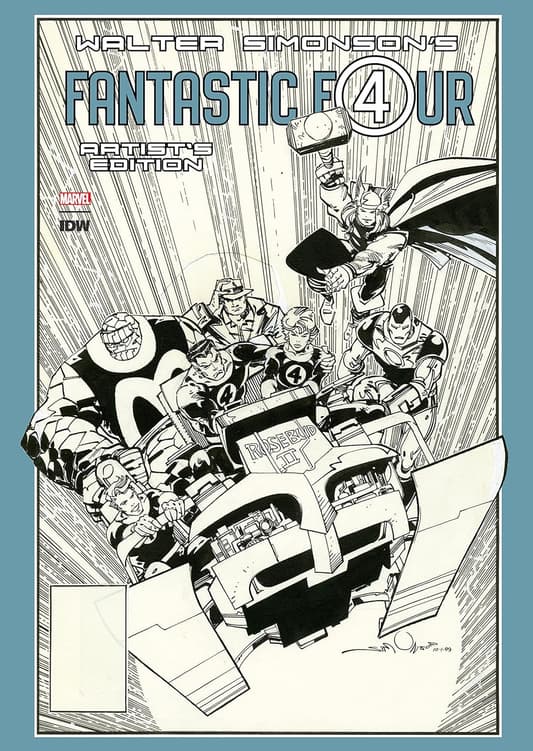 From DK Books: Who is Iron Man without his armor, or Thor without his hammer? Learn about the mightiest weapons ever made!

From Iron Man's armor to Cap's shield and Star-Lord blasters to Gamora's godslayer, the Marvel Universe is filled with iconic weapons, armor, and technology. Wielded by some of the greatest heroes and villains ever created, many of these objects have histories just as compelling as the characters who use them. Some are high-tech, futuristic creations; others have mystical origins. A few have destroyed worlds or sent entire empires crashing into dust. This is their story.
ADDITIONAL REFERENCE AND COLLECTOR BOOKS RELEASED IN OCTOBER:
ADULT GIFT
Behold an assembly of iconic adventures in The Avengers. Curated by Marvel legend Roy Thomas, this bold new edition from the Folio Society gathers the greatest tales of Earth's Mightiest Heroes, featuring Captain America, Iron Man, Thor, Hulk and more.
Meet the Super Hero team who united a universe in The Avengers, celebrating the 60th anniversary of Earth's Mightiest Heroes. Folio teams up once again with legendary AVENGERS writer and Marvel editor Roy Thomas, who selects and introduces twelve exemplary tales of Captain America, Iron Man, Hulk, Thor, Black Widow, the Scarlet Witch and so many more. This thrilling new collection includes a perfect replica of 1963's AVENGERS #1 by Stan Lee and Jack Kirby, while modern Avengers artist Leinil Francis Yu provides original cover art featuring bold contemporary visions of team-members old and new. The Avengers unifies Folio's previous Marvel collections—including Captain America, Thor and Hulk—exploring how these characters lived and battled within a single shared universe.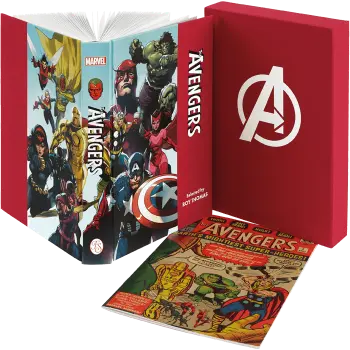 Jump into the action-packed LEGO Marvel Multiverse with DK's latest Visual Dictionary.

Discover everything you need to know about the latest sets, vehicles, and minifigures. See every detail of the Guardians of the Galaxy's spaceship, explore Doctor Strange's Sanctum Sanctorum, examine the advanced vehicles of Wakanda, discover Spider-Man's most dastardly villains, and find out about your favorite LEGO Marvel minifigures—from Black Panther to the Scarlet Witch.

Meet all the iconic LEGO Marvel characters and learn about their allies, villains, skills, vehicles, and locations.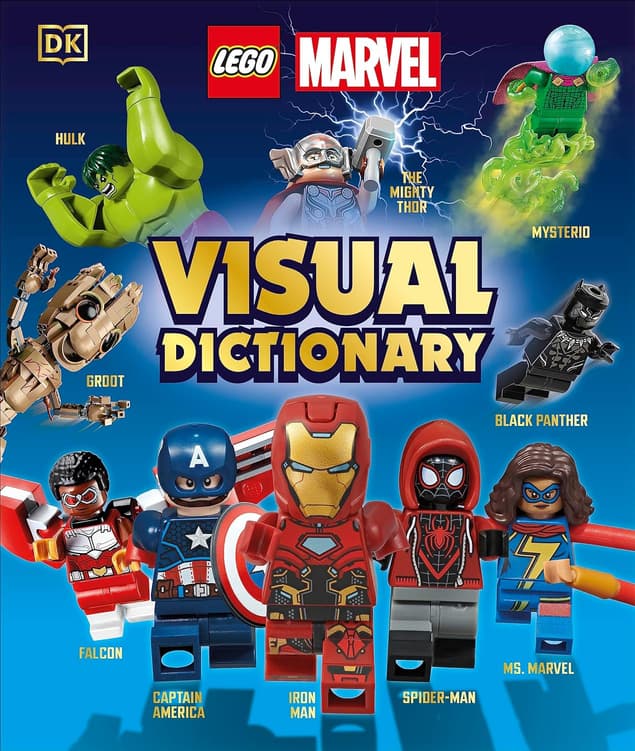 ADDITIONAL GIFT BOOKS RELEASED IN OCTOBER:
Head to your nearest bookstore now to pick up any of these new releases!
The Hype Box
Can't-miss news and updates from across the Marvel Universe!