Culture & Lifestyle
Published February 19, 2019
Toy Fair 2019: See Tons of New Marvel Legends Figures
Hasbro celebrates Marvel's 80th birthday, "Spider-Man: Far From Home," and much more!
Thanks to Hasbro, Marvel fans will have plenty of ways to celebrate the House of Ideas' 80th anniversary in their very own homes! The renowned toy company showed off several new lines of figures and toys at this year's New York Toy Fair that range from deep-cut comic characters to big screen icons! 
The 6-inch Marvel Legends line will continue with several more waves this year, especially ones relating to big screen adventures. Hasbro showed off a few movie-related lines, though most figures based on the upcoming films are still being kept under wraps. The second wave of Spider-Man figures, based partially on "Spider-Man: Far From Home," features two film-based figures including the stealth and updated Spidey suits seen in the film's trailer, as well as comic book inspired figures for Doppelganger, Julia Carpenter as Spider-Woman, Hydro-Man, and Scorpion.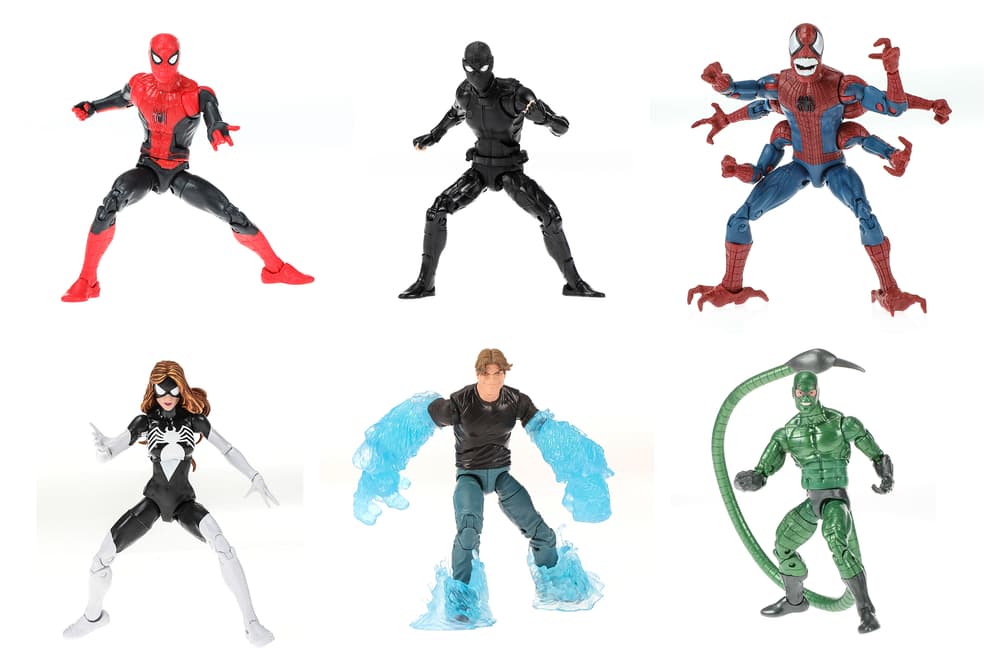 Meanwhile, Marvel Studios' highly anticipated "Avengers: Endgame" film will spawn two different waves of Avengers-inspired figures focused on both the comics and film. The first wave will feature Hercules, Citizen V, Living Laser, and Nighthawk while the second boasts Beta Ray Bill, Union Jack, classic Loki, Rock Python, a movie version of Shuri, and Ebony Maw as seen in "Avengers: Infinity War."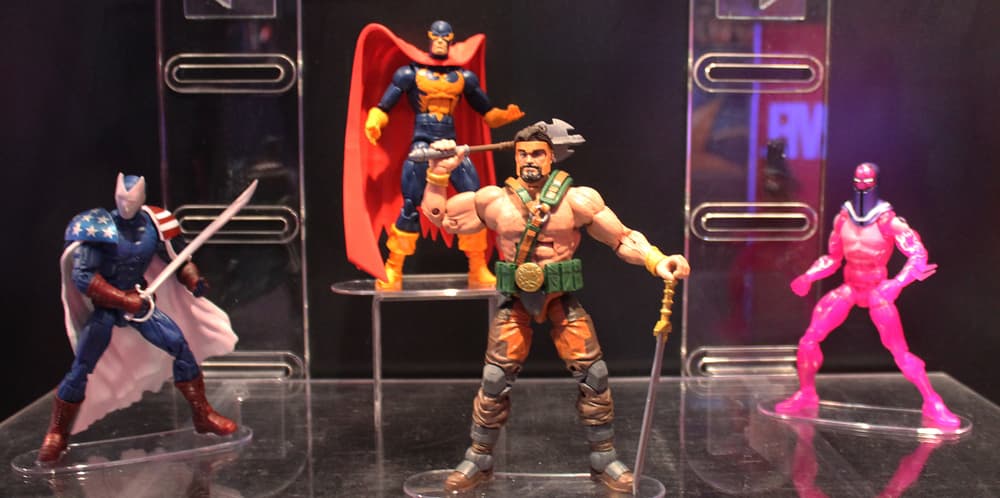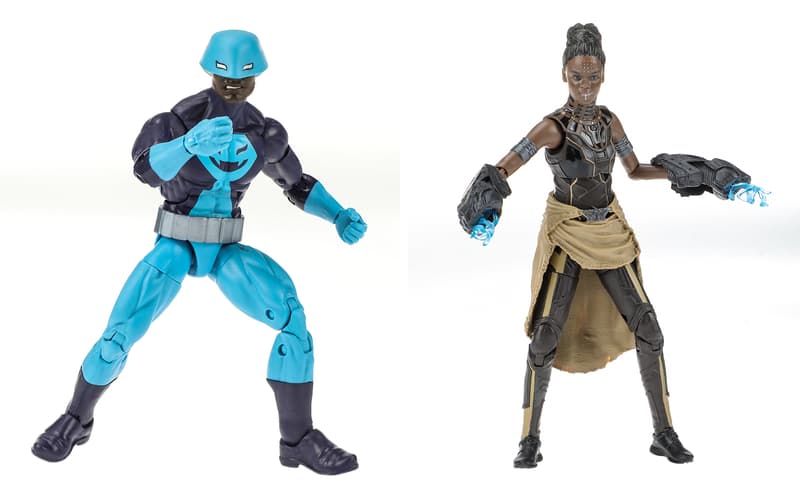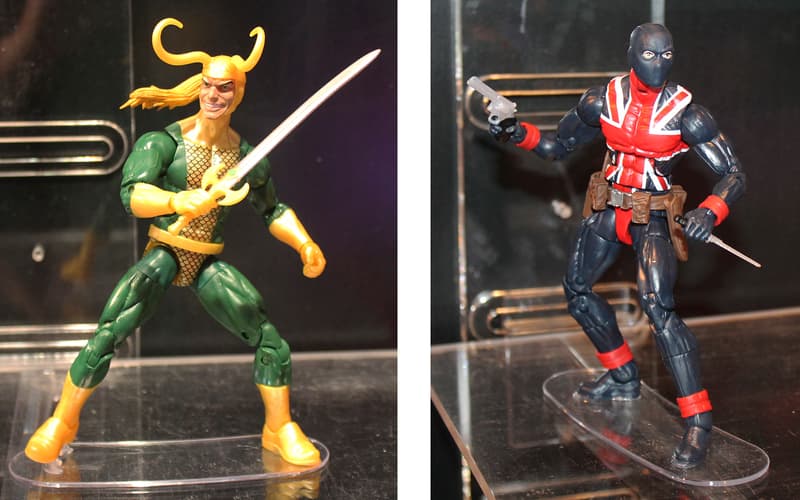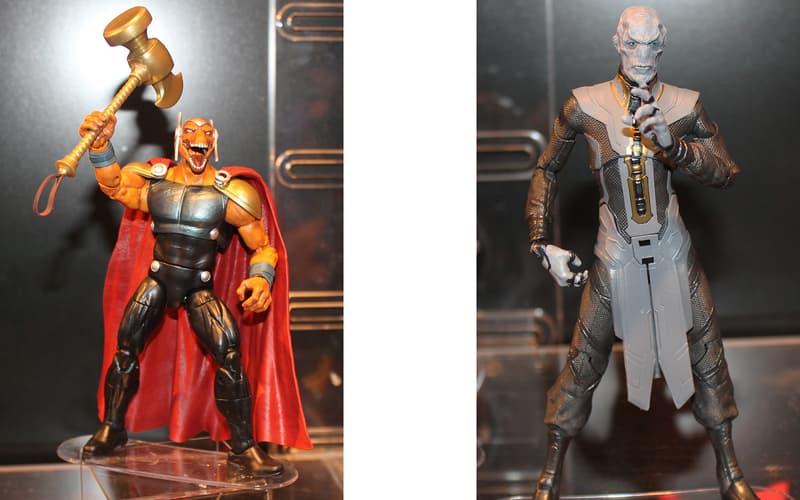 Longtime toy fans will get a kick out of the new retro packaging hearkening back to 1990s Toy Biz Marvel figures with both orange and green cards. The six-figure wave will include Cyclops in his blue and white costume, based on a toy that came out in the very first set of X-Men-specific figures ever! He'll be followed by Silver Samurai, a black-clad Wolverine, and Dazzler, with more to be revealed throughout the year.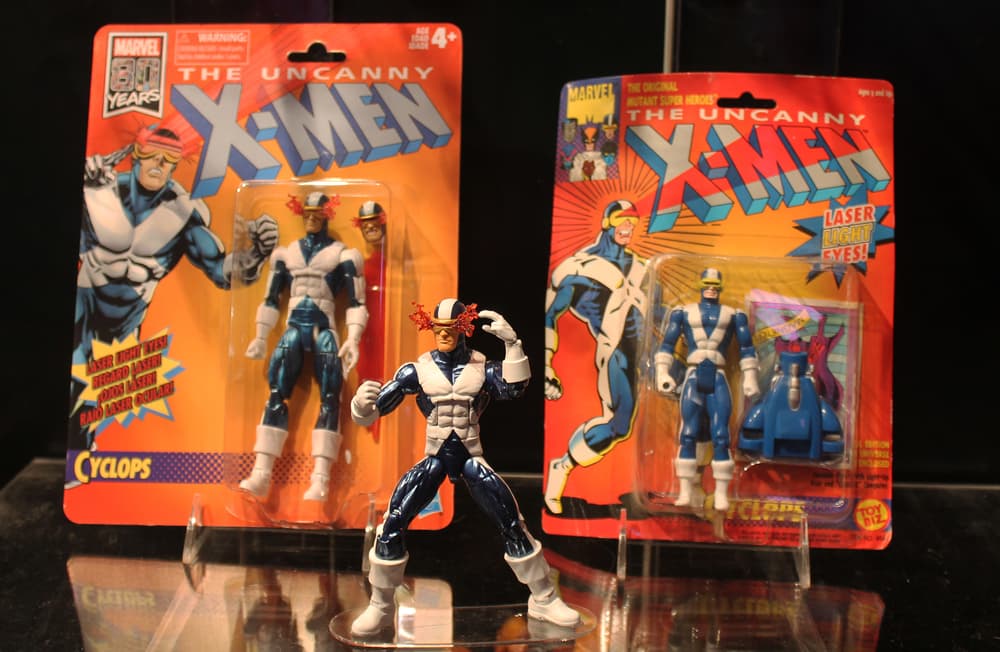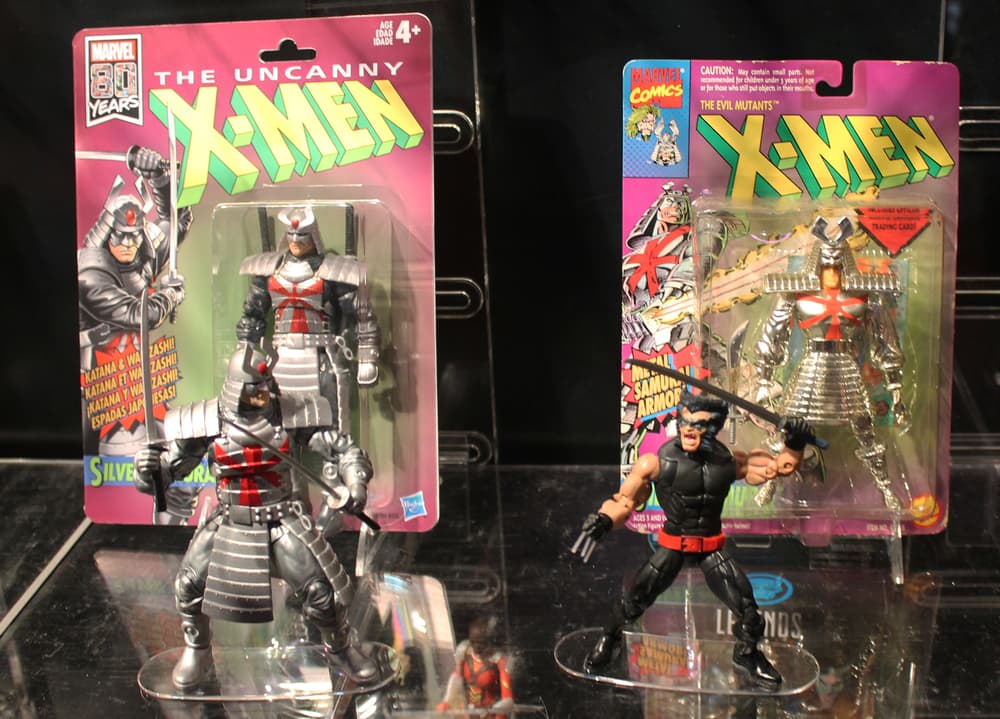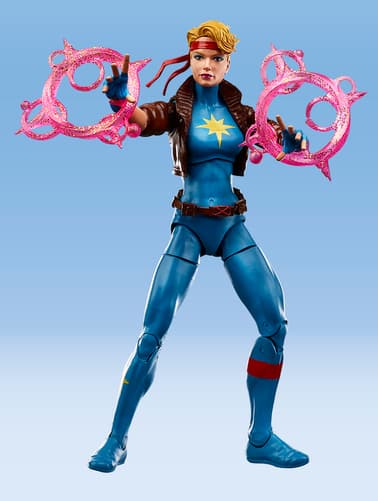 Speaking of mighty mutants, they will continue to come out in force on the toy aisles with a Caliban Build-A-Figure wave including totally 90s Jubilee (complete with gum-blowing alternate head!), Forge, Beast, Gambit, Weapon X, Blink and Skullbuster! Not enough X-goodness for you? Well, Hasbro will also launch an X-Force wave that includes Boom Boom, Cannonball, Guardian, Nightcrawler, and Mr. Sinister!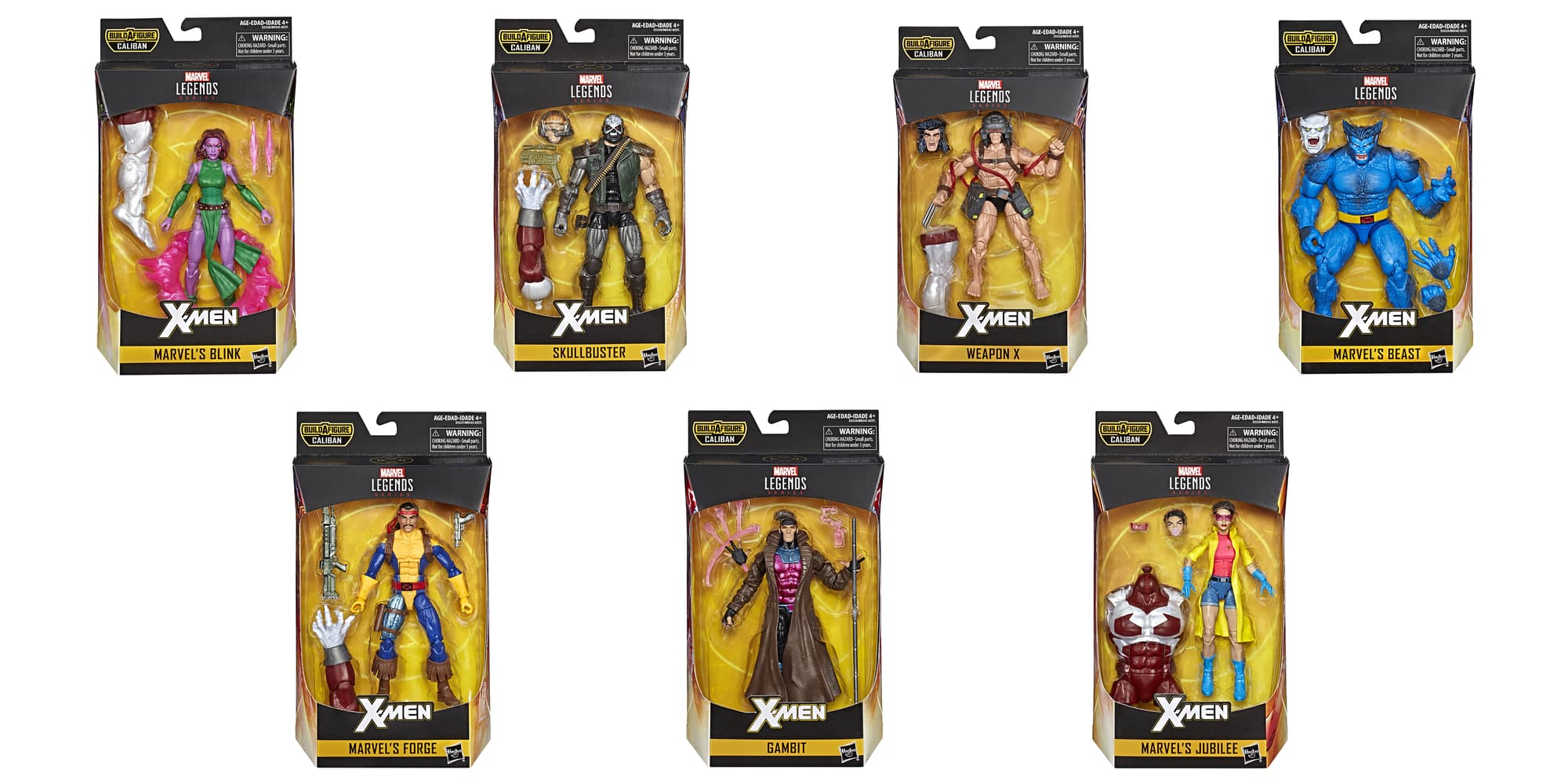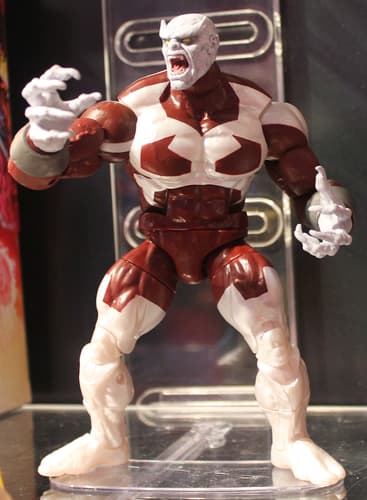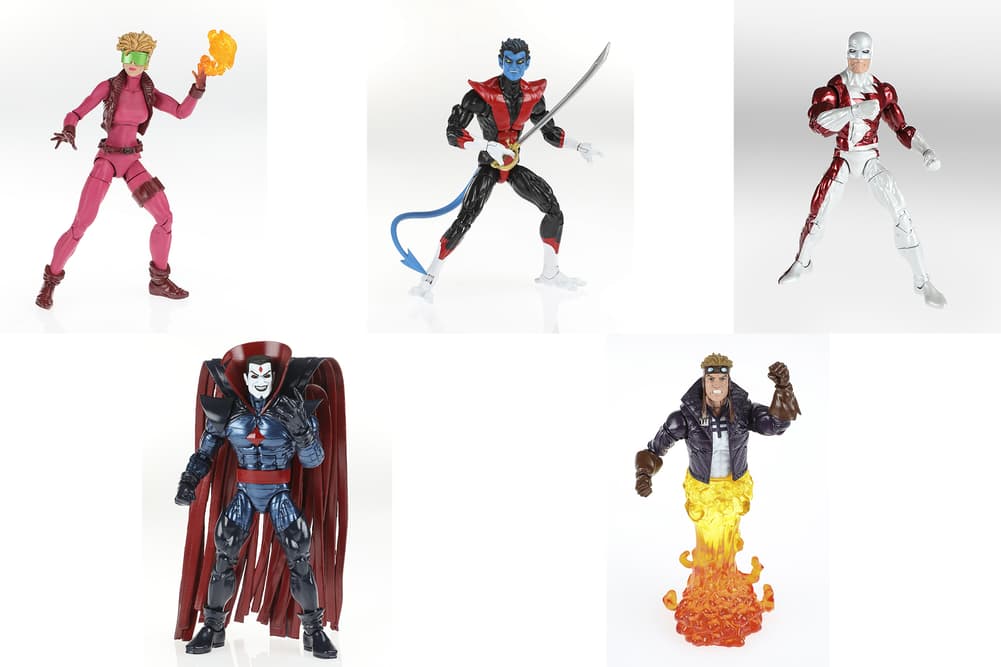 Meanwhile the 80th anniversary of Marvel will continue to be honored with new figures based on both classic comic book looks and the Marvel Cinematic Universe. Marvel Studios films inspired new 2-packs of Ghost and Luis from Marvel Studios' "Ant-Man and the Wasp," WWII era Captain America and Peggy Carter from Marvel Studios' "Captain America: The First Avenger," Iron Man Mark 50 and Iron Spider from Marvel Studios' "Avengers: Infinity War," Grandmaster and Korg from Marvel Studios' "Thor Ragnarok," as well as Hela and Skurge from "Ragnarok."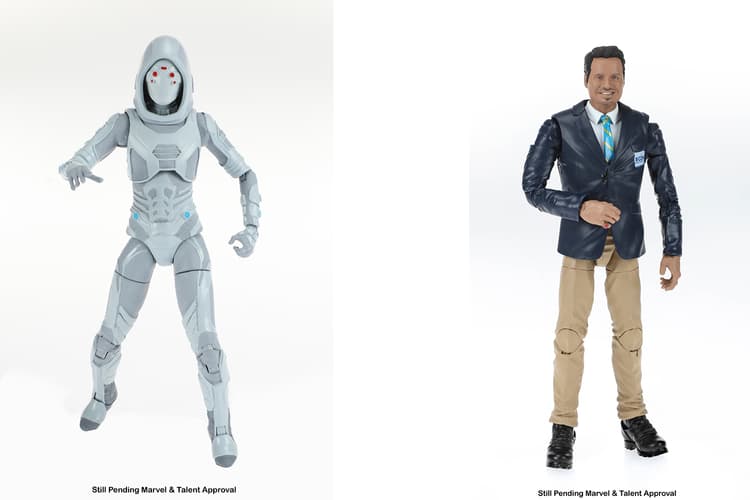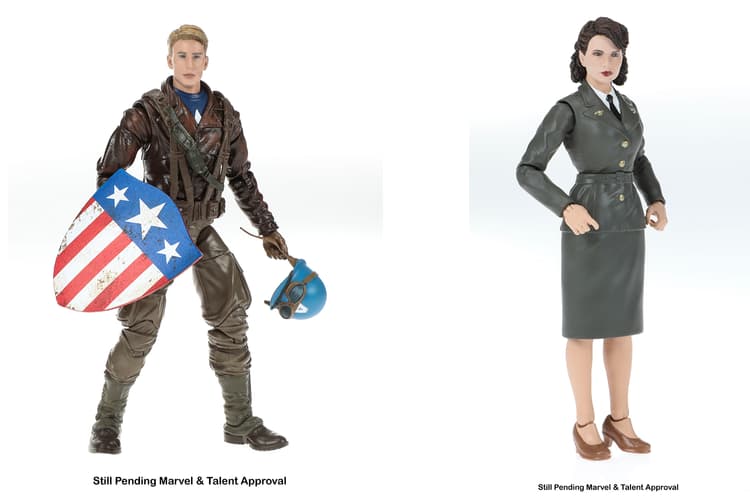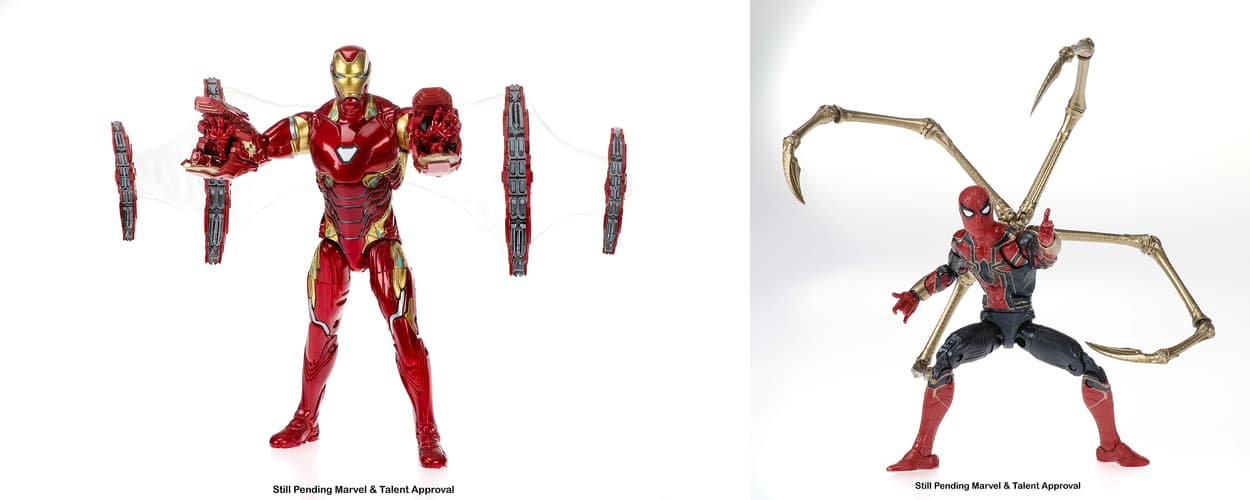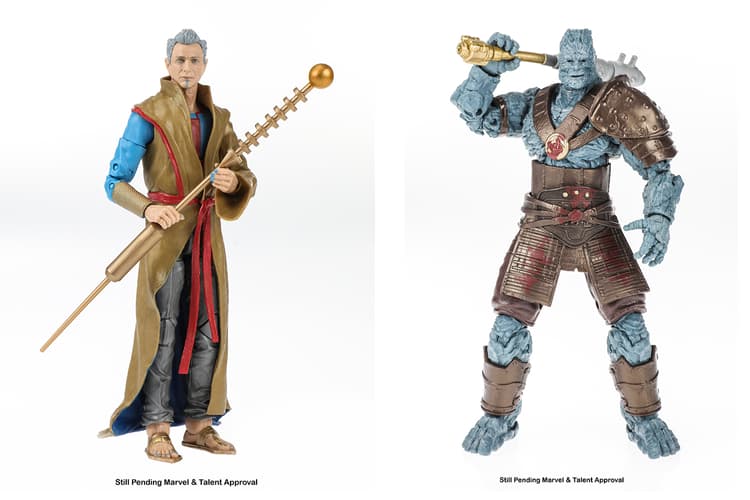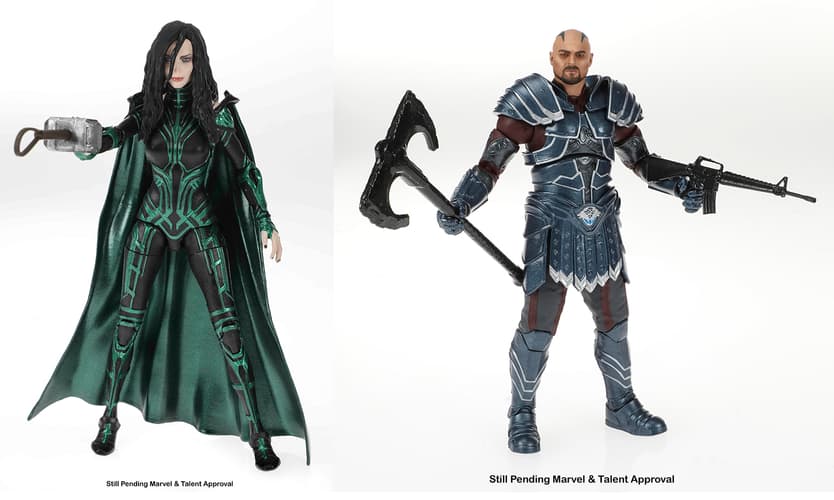 On the comics side, check out the Iron Man, Captain America and Thor single figures based on Alex Ross' artwork as well as 2-packs of Juggernaut versus Colossus (with smashed up Juggernaut helmet and extra hands!) and the INCREDIBLE HULK #181-inspired Wolverine vs. Hulk set!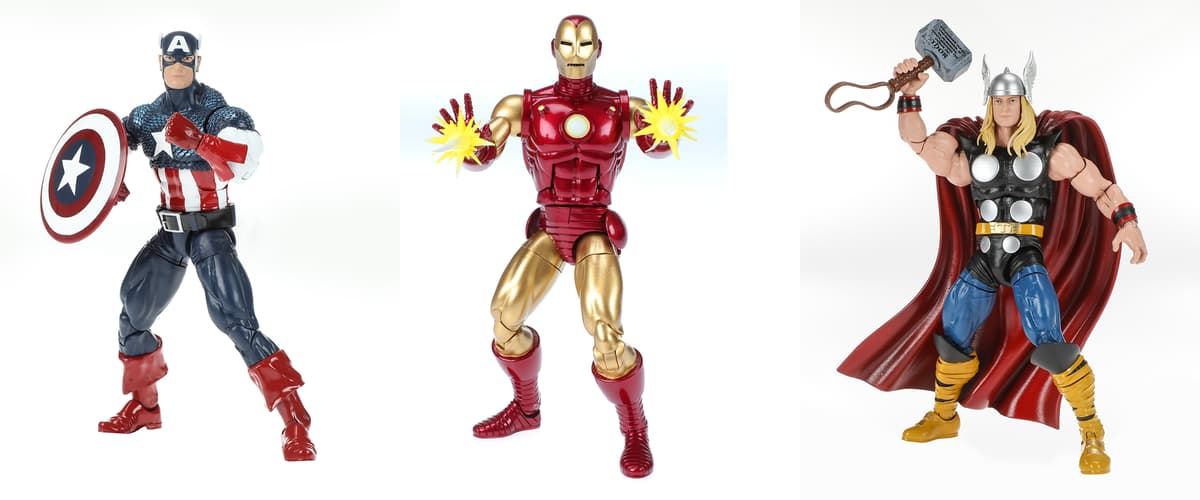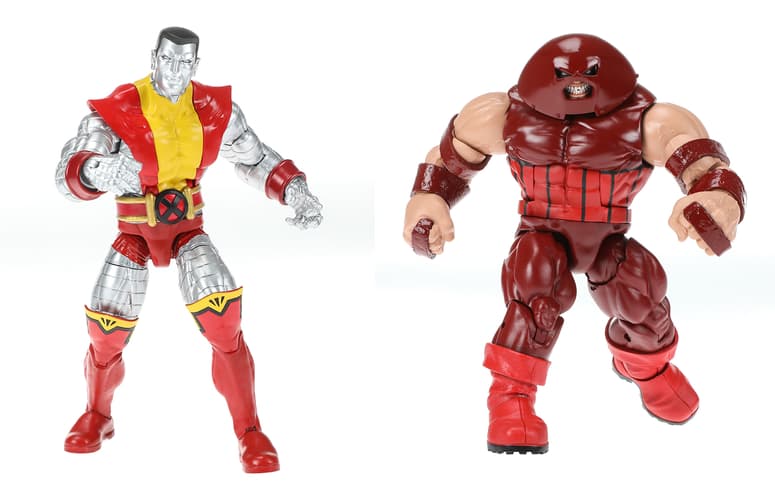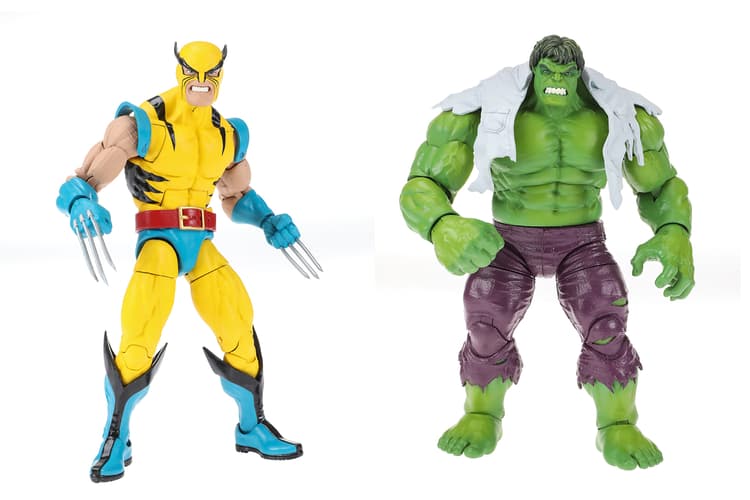 If you're looking for heroes with more mobility, then you'll love the WWII-inspired Captain America with motorcycle. He joins the already-revealed Deadpool on moped and Professor X in his hover chair in the Marvel Legends vehicle line!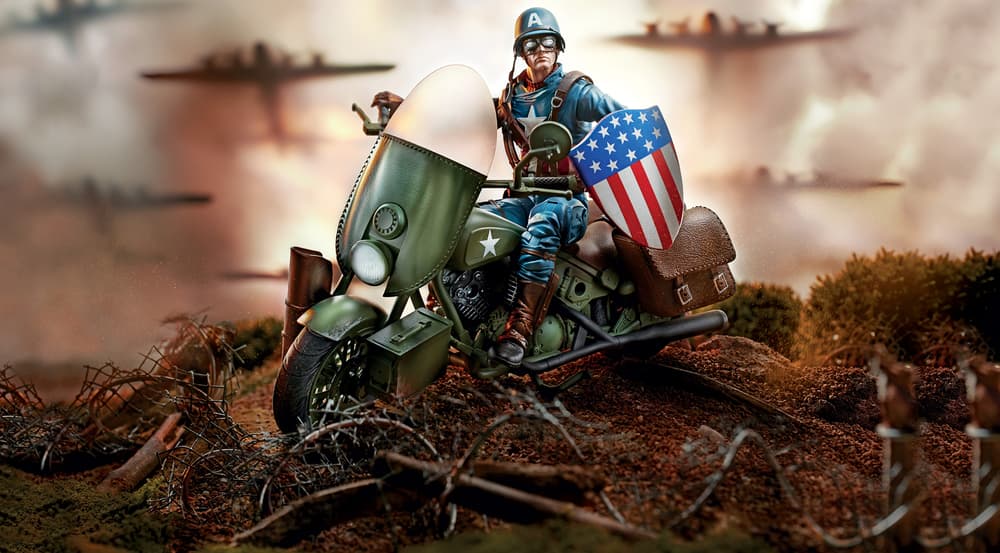 Exclusive hunters will want to be on the lookout for a whole lot of great offerings spread out to various outlets. Amazon will have the Brotherhood of Evil Mutants 3-pack of Magneto, Scarlet Witch and Quicksilver. Walgreens will get the Infamous Iron Man and Emma Frost figures. Over at Walmart, you'll be able to grab an "Avengers: Infinity War" 2-pack of Loki and Corvus Glaive, as well as a "Spider-Man: Far From Home" role play Web-Slinging Armor Set. Meanwhile, Target will play home to a Spider-Man in his school jacket and MJ 2-pack based on "Spider-Man: Homecoming!"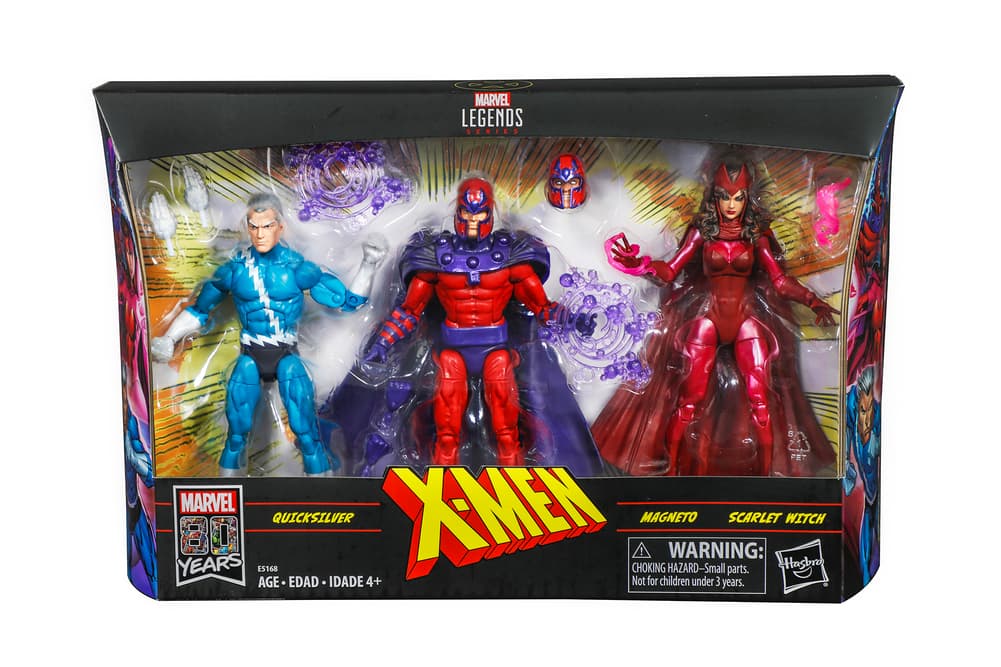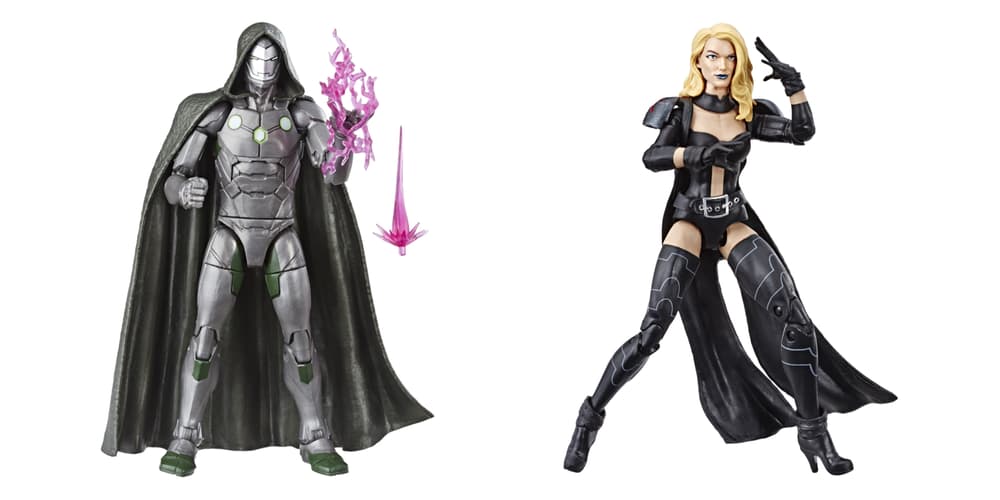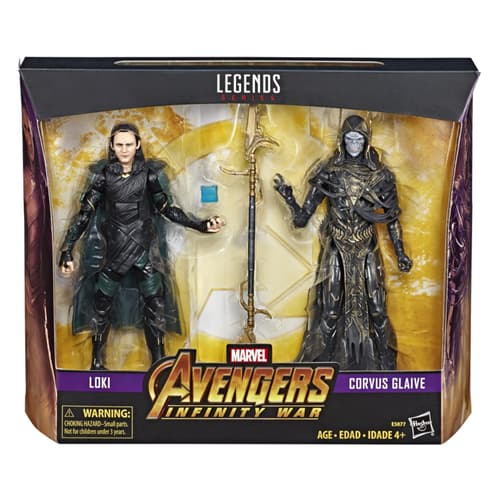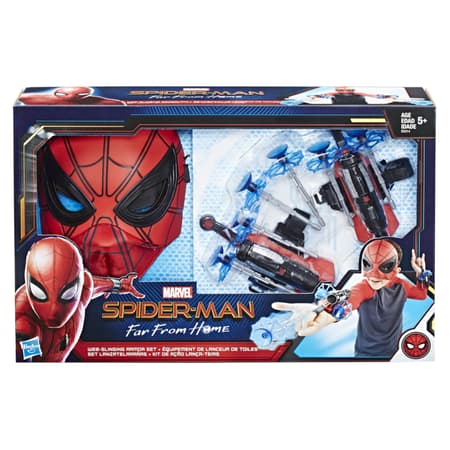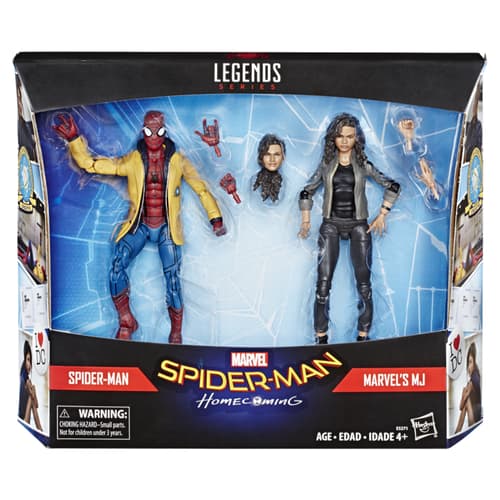 Finally, the Marvel Legends Premium Role Play line will grow to include a grown-up sized Ant-Man helmet from Scott Lang's appearances in the Marvel Cinematic Universe. The piece comes with movie-accurate lights and sounds.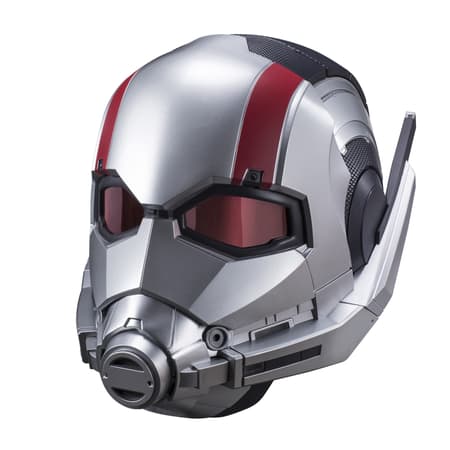 All of these items will be out in the spring or fall. Check your local store for them or head over to Hasbro Pulse and pre-order just about everything right now!  
The Hype Box
Can't-miss news and updates from across the Marvel Universe!