Culture & Lifestyle
Published July 8, 2022
A Reader's Guide to Ms. Marvel
From young readers to new comic fans, there's a starting point for everyone with these Ms. Marvel: Kamala Khan must-reads!
A Pakistani-American growing up in Jersey City, Kamala Khan idolized Super Heroes like Captain Marvel, never dreaming she'd have the opportunity to join her role models in safeguarding society from the forces of evil. With an Inhuman ability to alter her shape and size, Ms. Marvel: Kamala Khan employs an idealistic attitude as much as any power to make the world a better place!
And, not only is she a polymorphic wonder, Kamala Khan is a history-maker too. The character broke ground in 2014 by becoming the first Muslim Marvel hero (and Pakistani American) to headline a series. With almost ten years in the game, she knows a thing or two about being a hero and has picked up a legion of fans along the way.
For any new fans of Ms. Marvel, we've recommended a handful of starting points that you can pick up in print or digital stores! From early readers to seasoned comic collectors, here are the books and stories you could be reading right now.
FOR THE YOUNGEST READER: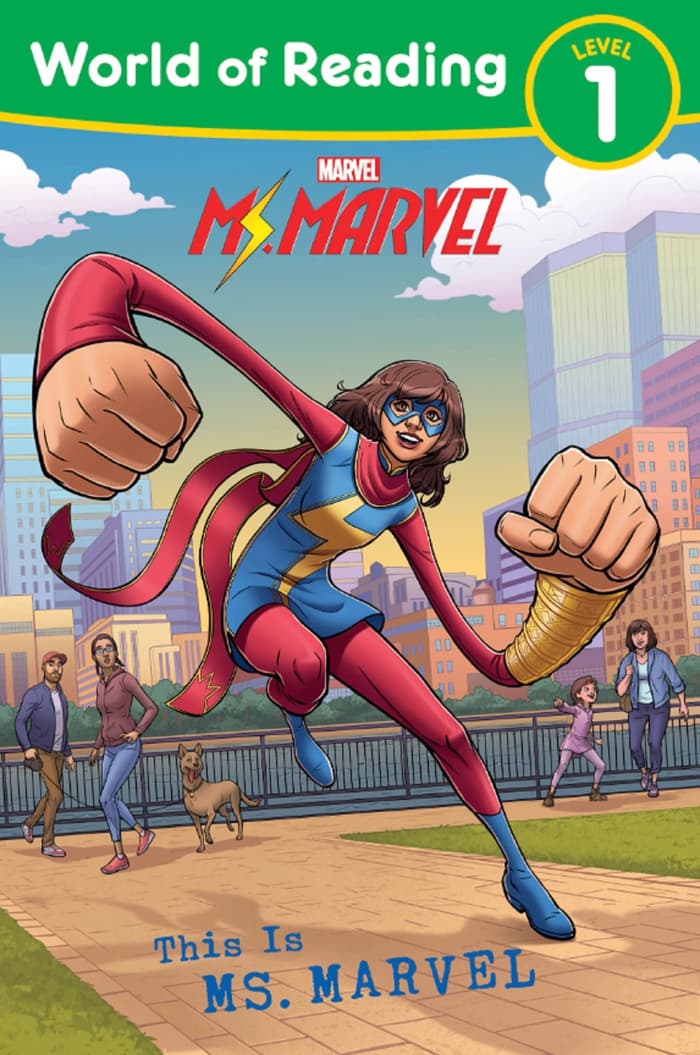 Buy now through Disney Books! Kamala Khan is just your average teenager living in Jersey City trying to balance high school and her family's Muslim heritage. That is, until she discovers that she has super-powers! As a huge fan of Super Heroes herself, Kamala takes on the name "Ms. Marvel," previously used by her all-time favorite super hero, Captain Marvel. Ms. Marvel, Kamala is able to shape shift, usually using this power to elongate her limbs or enlarge her fists… which she pairs with the declaration "embiggen!" Not only that, but she has the power to heal herself once she transforms back into her original self. More than anything, Ms. Marvel is an emblem of optimism and heart—a true beacon of hope in the face of adversity. Discover how Kamala Khan finds out that she's an Inhuman with super-powers and becomes Ms. Marvel!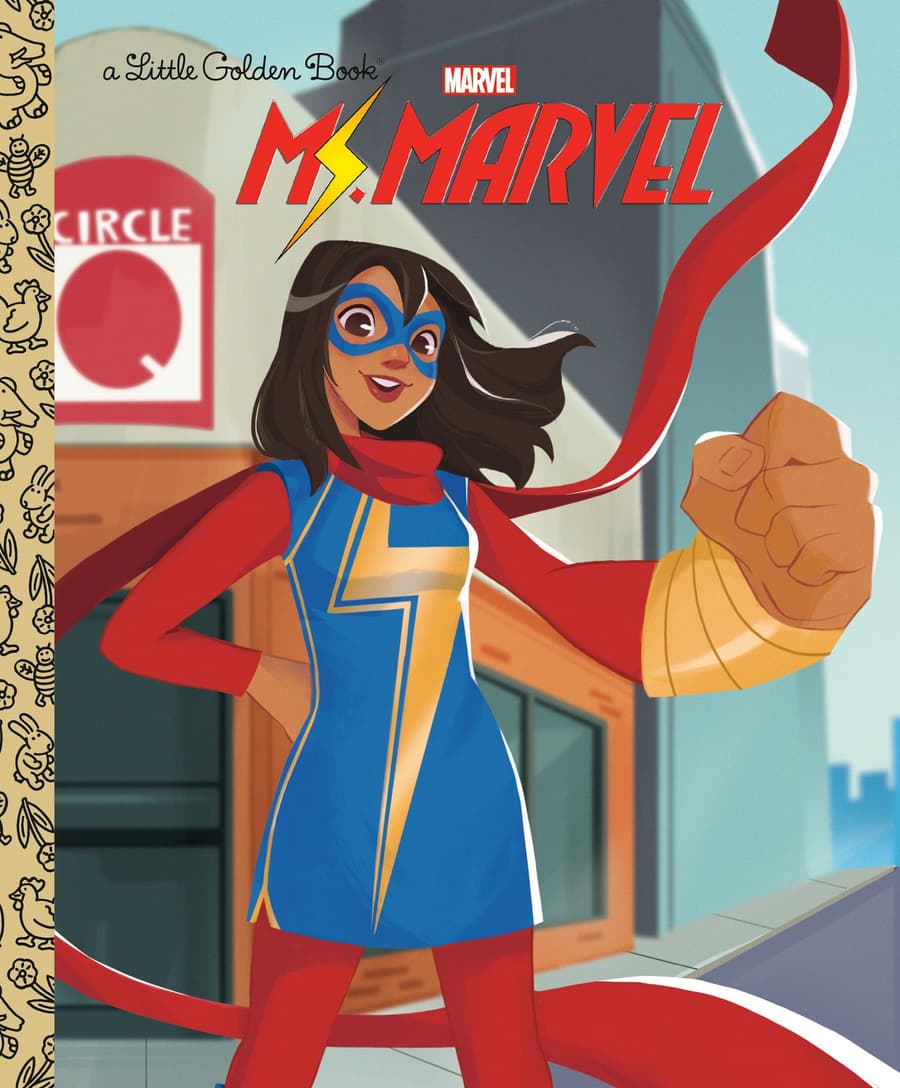 Purchase now through Penguin Random House! Kamala Khan takes off as Ms. Marvel in her very own action-packed Little Golden Book by author Nadia Shammas!
When teenager Kamala Khan gains super-powers, she takes on the name Ms. Marvel after her favorite hero. Now boys and girls ages 2 to 5 can join Ms. Marvel on her amazing adventures as they learn about her powers, her friends, and her foes! Little Golden Books are a great way to introduce kids to all the Super Heroes in the Marvel Universe.
FOR AGES 7-10: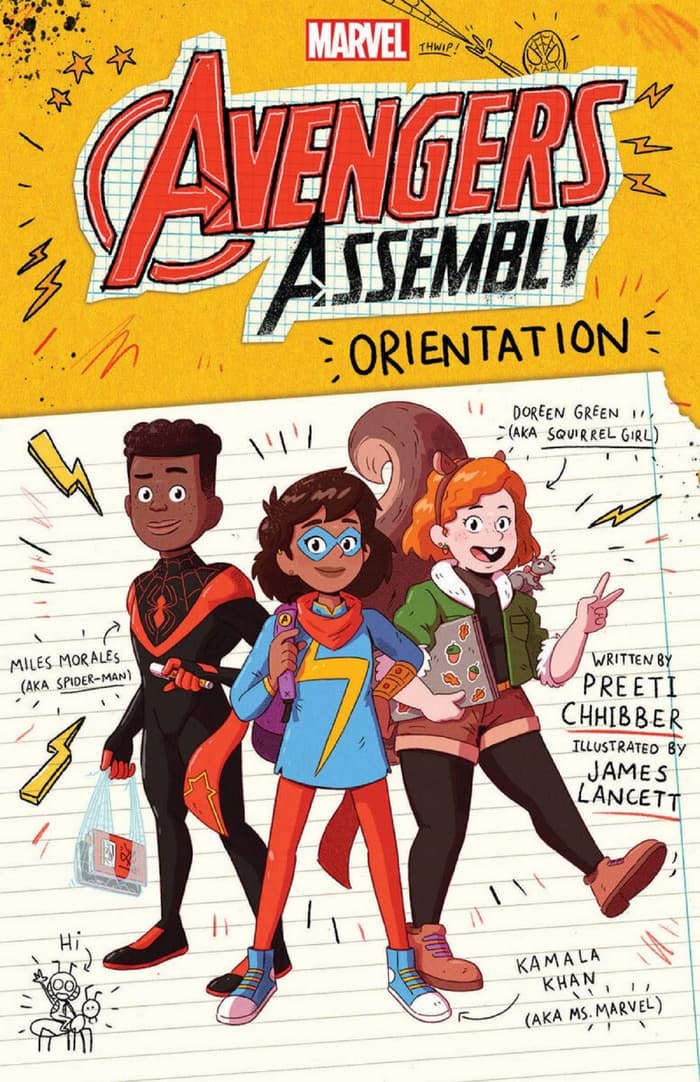 Pick up at the Scholastic Store now!
A diverse cast of characters—Kamala Khan (Ms. Marvel), Miles Morales (Spider-Man), and Doreen Green (Squirrel Girl)—team up in their first-ever middle-grade series told through comics, in-world artifacts, and more! Kamala Khan was an average middle school kid. That is, until a cloud called a Terrigen Mist swept through the New Jersey waterfront and activated her super-powers! But if she wants to continue as Ms. Marvel, Kamala is going to need to take on some new extracurricular activities—mainly, training with other young Super Heroes alongside the Avengers!
Now Kamala is the new kid at the Avengers Institute. Her classmates are all kids like her—they have special powers, but most of them have gotten into some trouble or drawn attention to themselves. The big news at the Avengers Institute this year? An academic decathlon in which students will group up into teams and compete against each other in super heroics. Kamala and her friends Miles and Doreen will have to go up against a team led by some kids who fight less than fair and have some trouble with the concept of "fighting for good," in this funny, action-packed look at some ordinary middle school kids who just happen to have some extraordinary powers.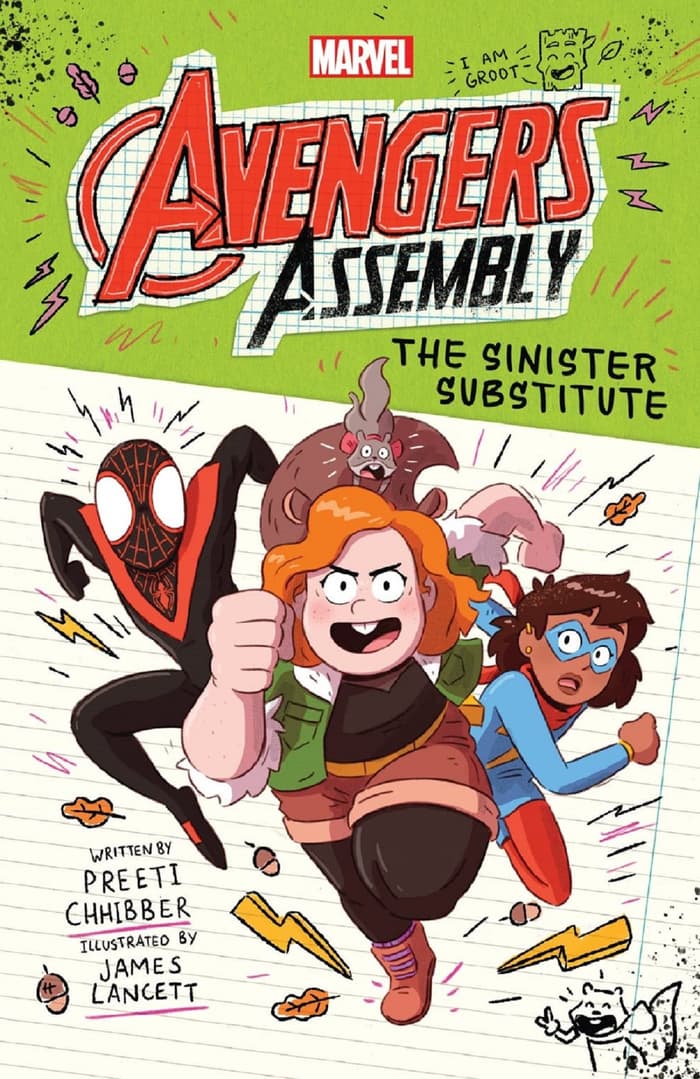 Also available through the Scholastic Store now!
Kamala, Doreen, and Miles are back at Avengers Assembly for a new semester! When Captain Marvel announces she's adding staff to the school, the students aren't sure who could possibly join—but it looks like Cap went above and beyond, and the school is full of new teachers!
With all these new teachers, it's hard to keep track of who's teaching what, and what they're supposed to be learning. And some of these teachers are really not acting like heroes at all, but more like… Super Villains? All that new staff has created a lot of confusion that is ripe for exploiting! Someone is impersonating students and teachers, using lies and deception to break up the new generation of heroes. Can Doreen and her friends get to the bottom of this scandal? Or will this be the end of the Avengers Assembly?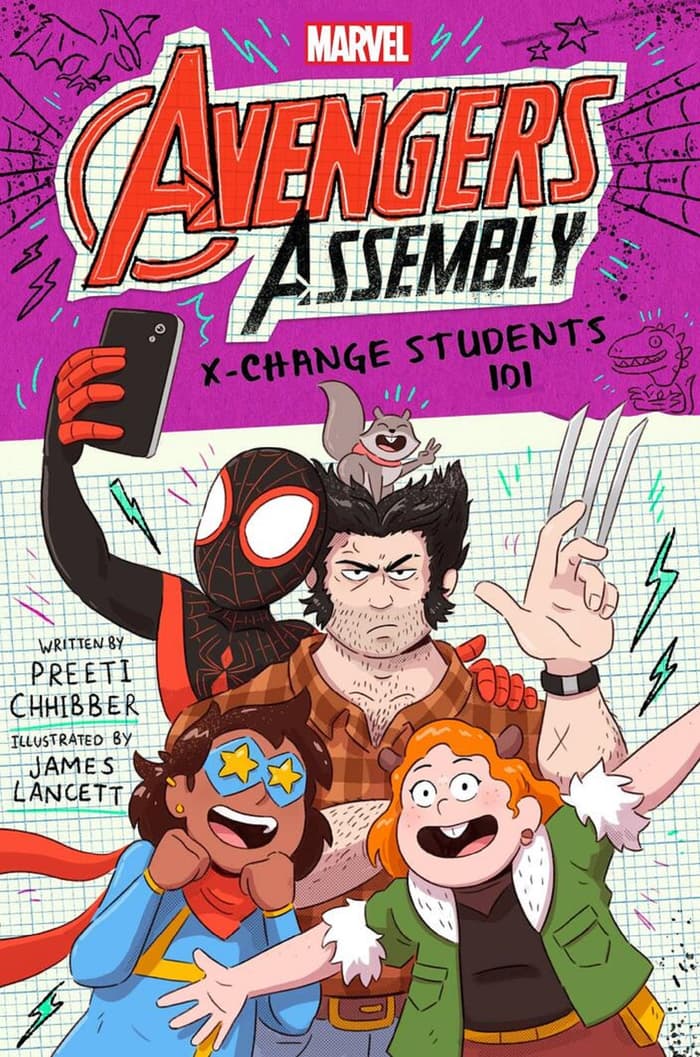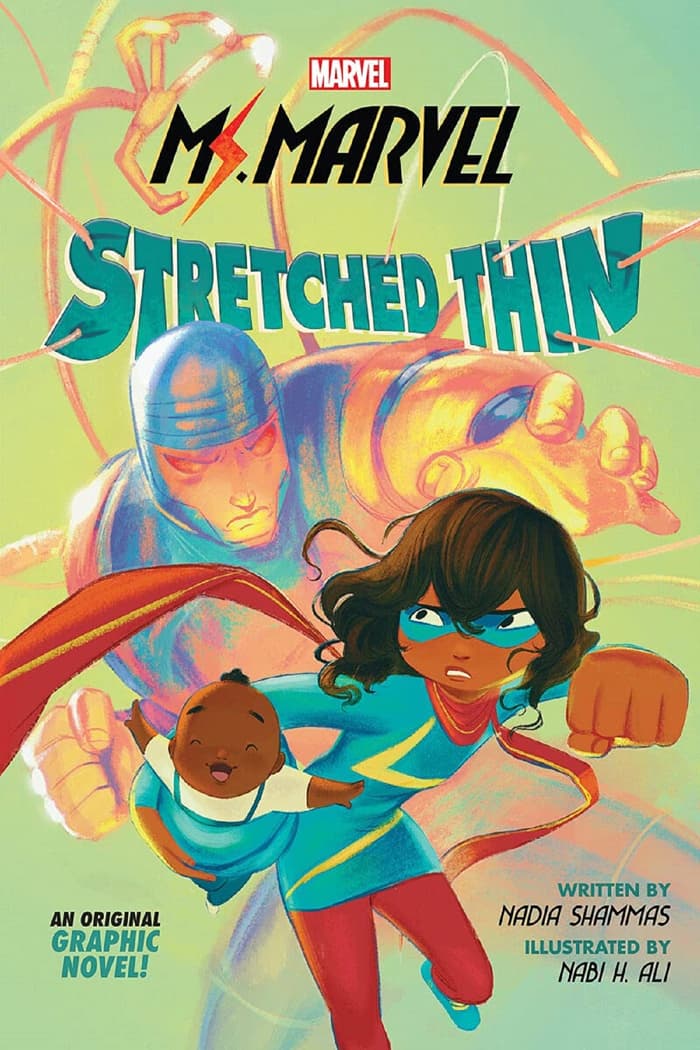 Kamala Khan (AKA Ms. Marvel) is stretched too thin—literally. She's having a hard time balancing schoolwork with being a good friend, being there for her family, becoming the best fanfic writer...and, you know, becoming a Super Hero. She's tired and just barely keeping control. But when a mysterious robot tries to infiltrate Avengers Tower, it'll be up to Ms. Marvel to (literally) pull herself together, learn to ask for help, and fix the mess she's made before anyone gets hurt!
MARVEL COMIC COLLECTIONS: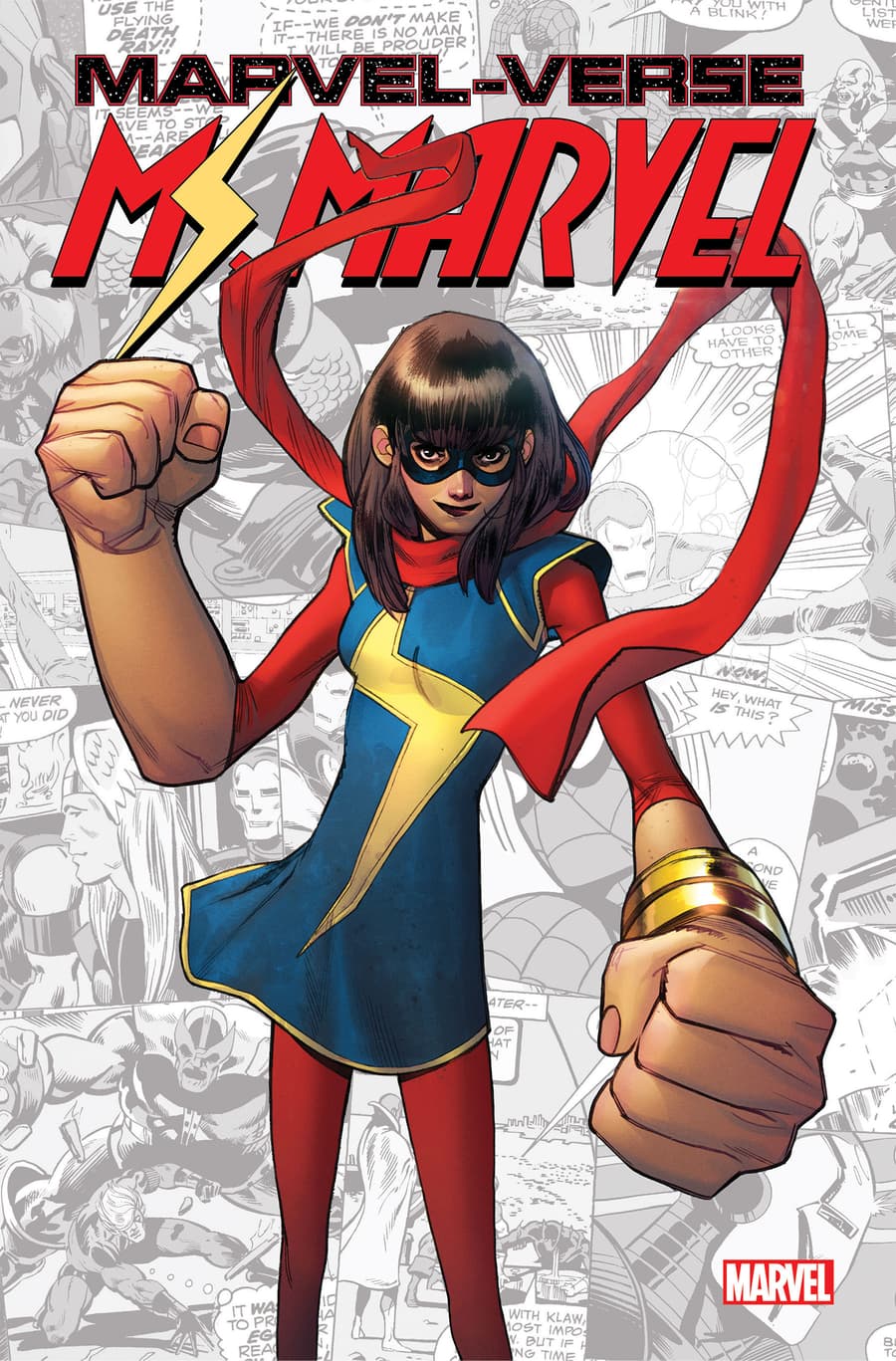 Coming to print and digital comic shops August 17, so preorder now!
An excellent character intro for anyone looking to dive straight into the comics! In all the Marvel-Verse, nobody is more magnificent than the metamorphic Ms. Marvel! These stories prove that Kamala Khan is one of her generation's greatest heroes. Get to know Kamala, her loving family and her fun-filled friends in this collection of action-packed adventures—starting with Loki, Norse god of mischief, crashing the school's Valentine's dance! Ms. Marvel travels back in time to meet her idol, Carol Danvers, all over again—and Kamala joins her pals Bruno, Nakia, and Zoe in a video game for the fight of their lives! Plus: When tragedy strikes, Ms. Marvel and her Champions teammate Miles "Spider-Man" Morales share an exploration of what it means to be a teenage super hero!
Collects MS. MARVEL (2014) #12, GENERATIONS: MS. MARVEL & MS. MARVEL (2017) #1, MS. MARVEL (2015) #38 and MILES MORALES: SPIDER-MAN (2018) #24.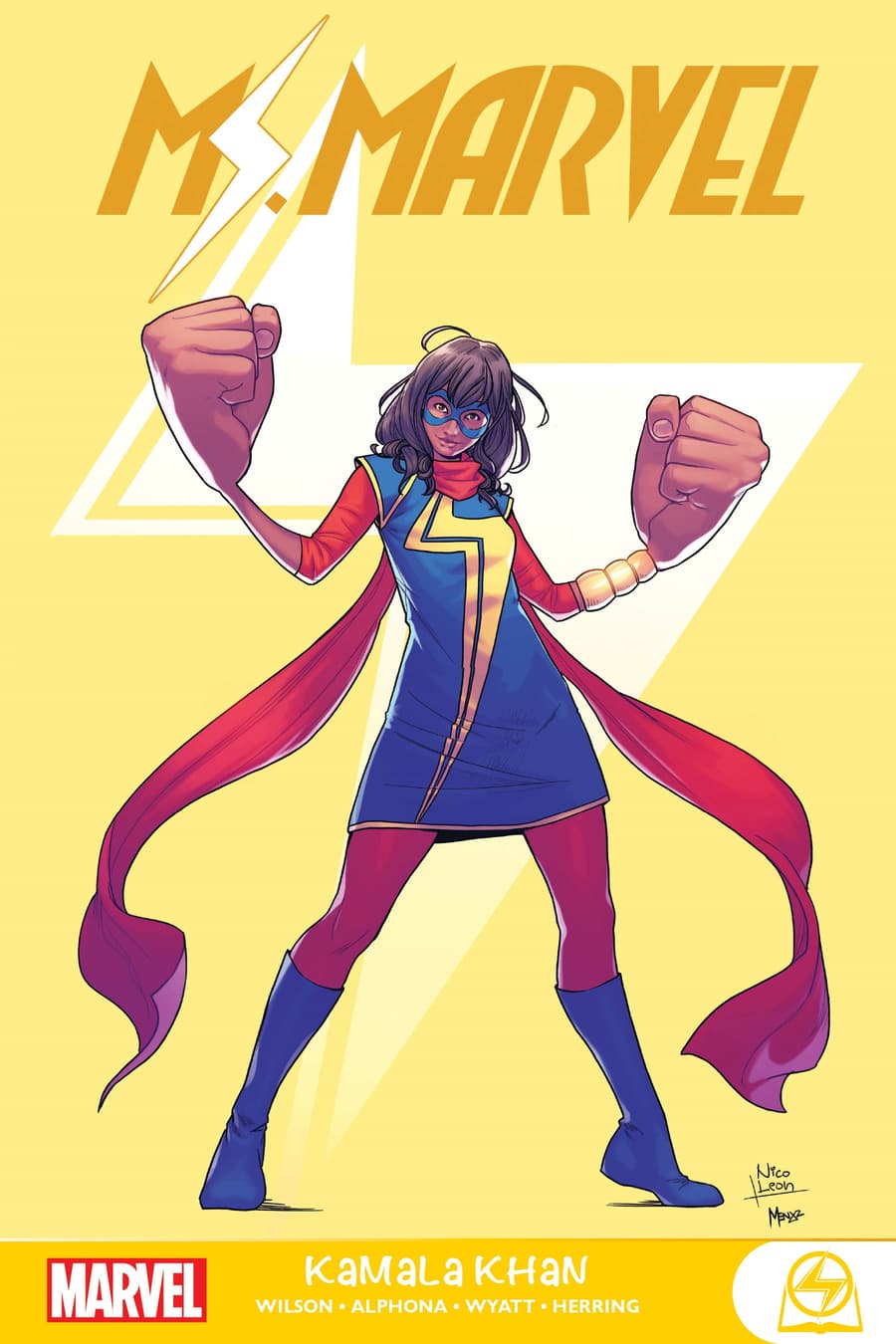 Marvel Comics presents the all-new Ms. Marvel, the groundbreaking heroine who has become an international sensation! Kamala Khan is an ordinary girl from Jersey City—until she suddenly gains extraordinary gifts. But who is she now? Teenager? Muslim? Inhuman? Kamala explores her newfound powers, but will the weight of the legacy before her be too much? Encounters with the maniacal Inventor and the Inhumans' Royal Family; team-ups with her favorite hero, Wolverine, and the Inhumans' dog, Lockjaw—Kamala is living the dream. But as she discovers more about her past, her future is threatened! How long can Ms. Marvel's life override Kamala's? Experience the beginning of the fan-favorite, critically acclaimed series!
Collects MS. MARVEL (2014) #1-11 and material FROM ALL-NEW MARVEL NOW! POINT ONE.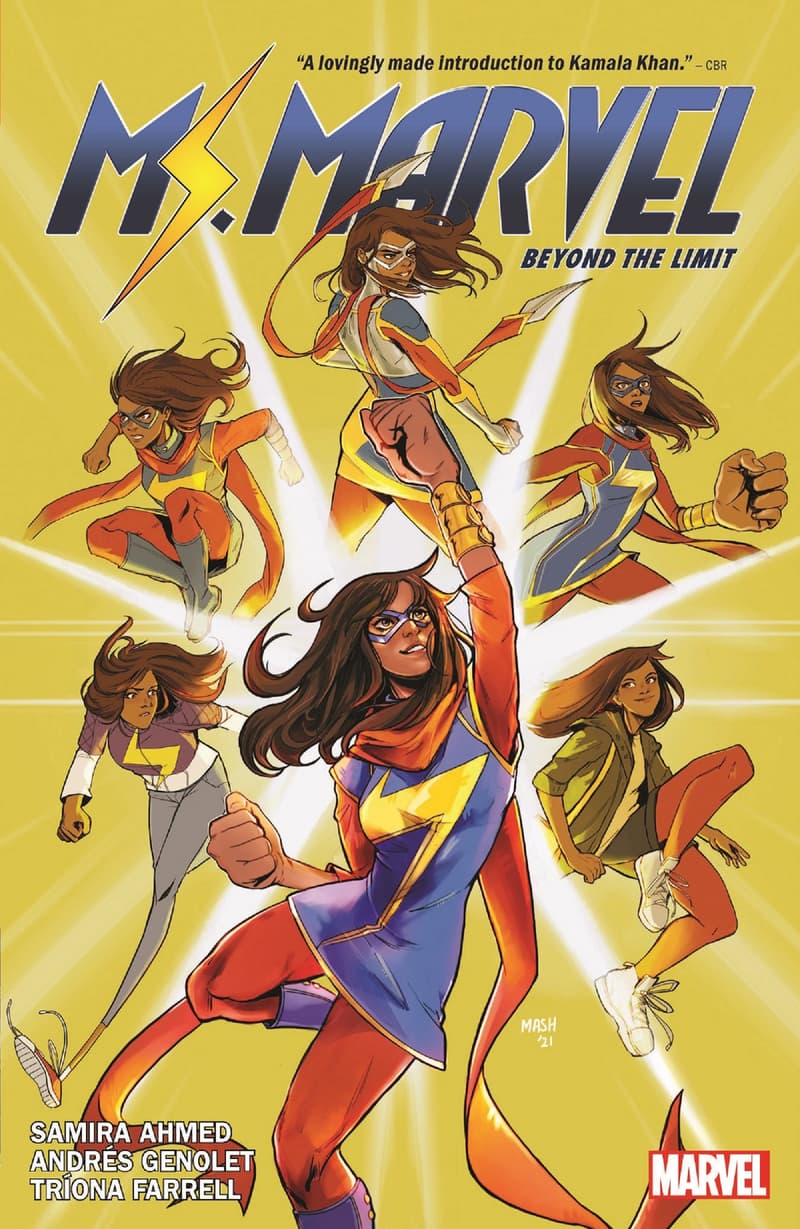 The greatest hero of the new generation returns! After an interdimensional explosion at her cousin's lab, Kamala Khan suddenly has a doppelganger to deal with! As Ms. Marvel, it's her duty to help out the newcomer—but something doesn't feel quite right. Kamala's powers are on the fritz, and she suspects that this new hero-in-training isn't trustworthy. Can a misfiring Ms. Marvel protect her good name when the copycat goes wild? And why has everything around her…turned into a Bollywood set?! Why is everyone singing—and how can she make it stop? New York Times best-selling author Samira Ahmed (Love, Hate & Other Filters; Internment; Mad, Bad & Dangerous to Know) brings all the flair of her young adult fiction to the always-surprising world of Ms. Marvel!
Collects MS. MARVEL: BEYOND THE LIMIT (2021) #1-5.
[RELATED: 'Asked & Answered with the Women of Marvel': Samira Ahmed]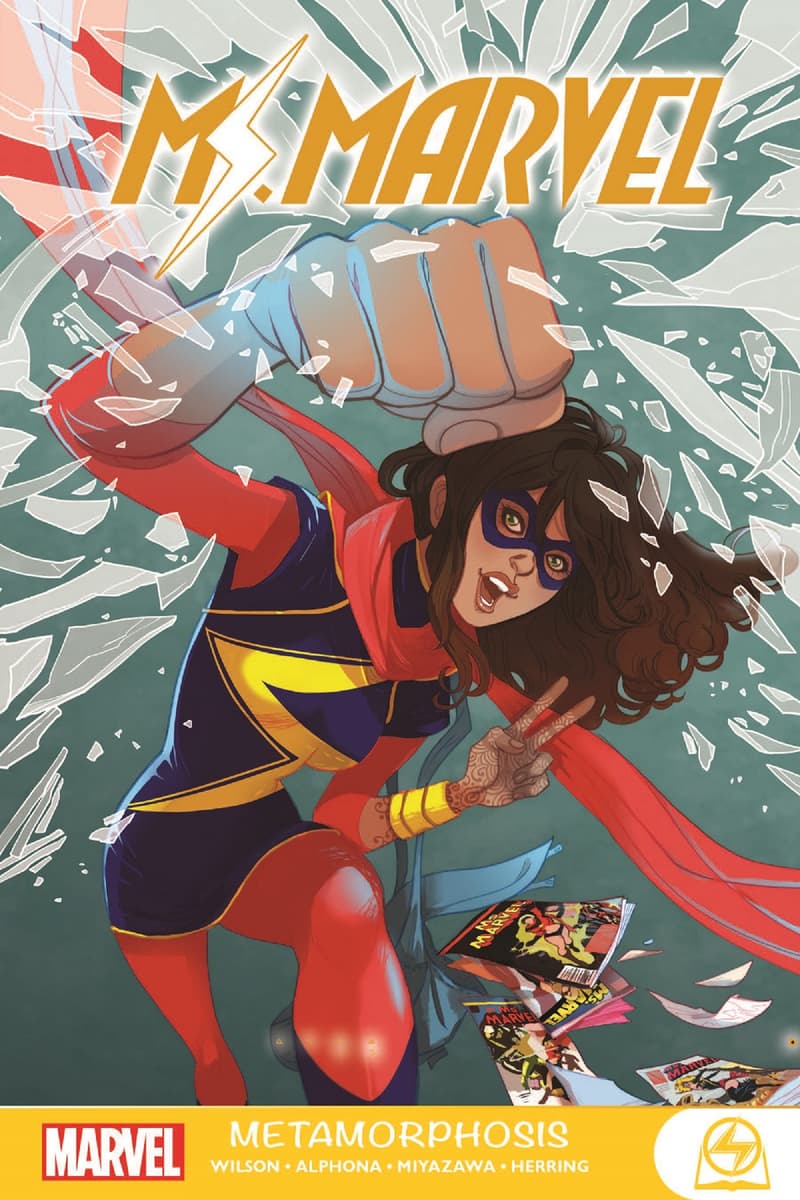 Kamala Khan's fan-favorite, critically acclaimed adventures continue! Love is in the air in Jersey City as Valentine's Day arrives! Kamala may not be allowed to go to the school dance—but Ms. Marvel is! Which is bad news for…Loki?! Then, when a mysterious stranger arrives in Jersey City, Ms. Marvel must deal with—a crush! Prepare for drama! Intrigue! Romance! Suspense! Punching things! Plus: See what happens when S.H.I.E.L.D. agent Jemma Simmons goes undercover at Kamala's school! And Ms. Marvel shares her first amazing, spectacular team-up with Spider-Man! But when the Marvel Universe enters its last days, can Kamala summon the will to keep on fighting the good fight? Maybe with a pep talk from her idol, Captain Marvel!
Collects MS. MARVEL (2014) #12-19, S.H.I.E.L.D. (2014) #2, and material from THE AMAZING SPIDER-MAN (2014) #7-8.
Download the Marvel Unlimited app for iOS or Android devices now for more stories starring Ms. Marvel. You'll also gain instant access to 29,000+ digital comics with new titles available as early as three months after they're in stores.
Want to stay on top of everything in the Marvel Universe? Follow Marvel on social media—Twitter, Facebook, and Instagram—and keep watching Marvel.com for more news!
The Hype Box
Can't-miss news and updates from across the Marvel Universe!