Culture & Lifestyle
Published June 16, 2022
'Asked & Answered with the Women of Marvel': Samira Ahmed
Get to know the 'Ms. Marvel: Beyond the Limit' writer!

Get to know the Asked & Answered with the Women of Marvel series here. Be sure to head over to Marvel.com/askedanswered every other week for more!
Our Ms. Marvel madness continues on Asked & Answered with bestselling author Samira Ahmed (she/her). In addition to writing acclaimed YA and Middle Grade novels (Hollow Fires, Amira & Hamza: The War to Save the Worlds), her collected comic run, MS. MARVEL: BEYOND THE LIMIT, arrives in paperback June 28th – pre-order now!
She's planned out our Chicago visit for us. She has the inside track on her happenings in the Multiverse. She's a Woman of Marvel. And we had some questions for her.
We asked. She answered.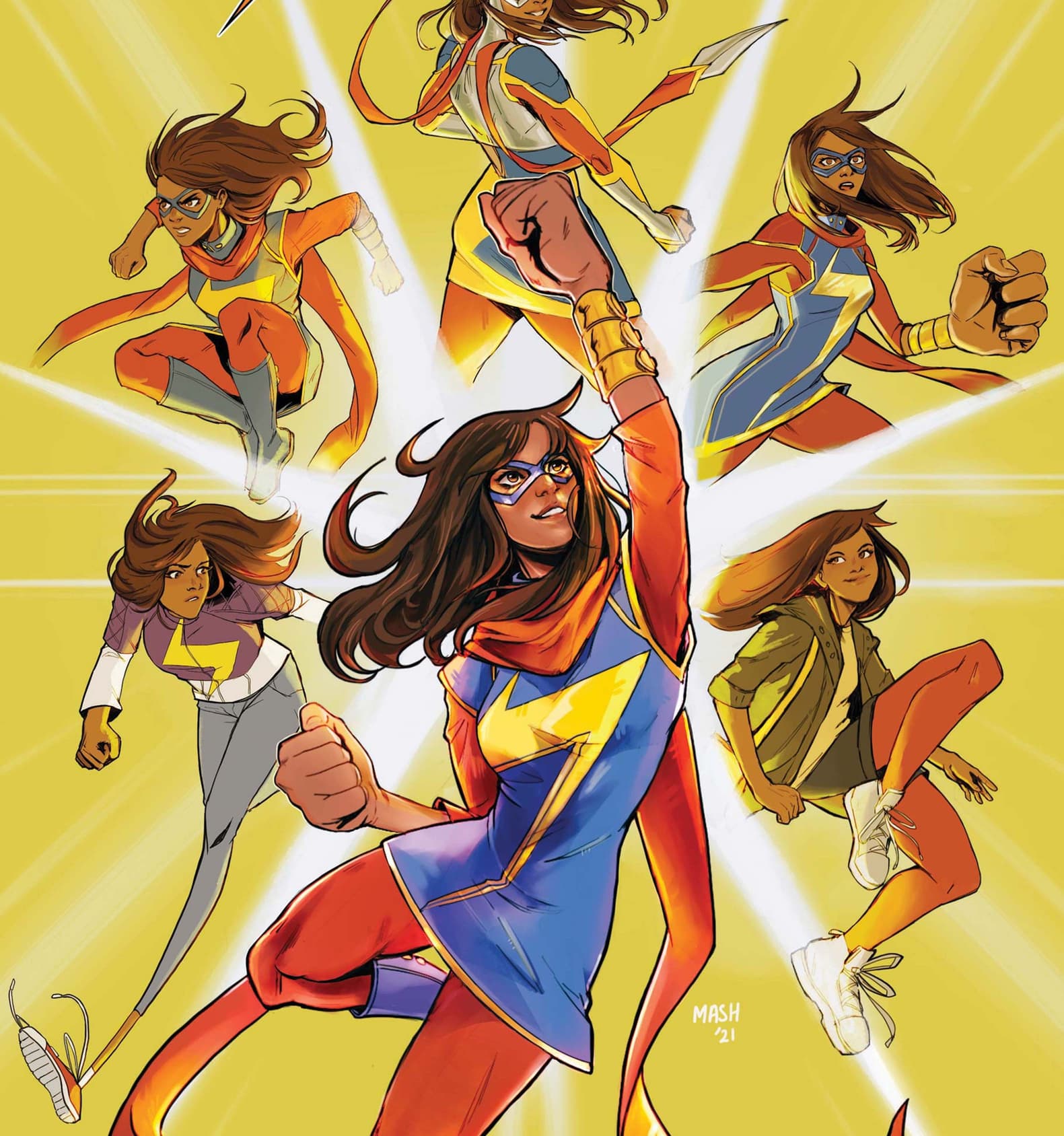 What is the first thing you do when you wake up?
Have a 2 minutes argument with myself about whether I should hit snooze (I always lose!). Then I drag myself out of bed and make two lattes in rapid succession. 
What are you totally into right now?
My homemade labneh—a luxuriously creamy, Lebanese-strained yogurt. Star Trek: Strange New Worlds. And, of course, Ms. Marvel on Disney+!!! I want Iman Vellani to be in everything!!
If you could absorb one super-power, what would it be?
Time travel. I don't want to change the past, but I would very much like to see a future beyond my lifetime. 
Checkers or chess?
Checkers. I played all the time in 1st and 2nd grade. 
When I was a kid I was obsessed with…?
Nancy Drew, Wonder Woman, the Bionic Woman. Clearly, I wanted to be very powerful and also solve crimes. 

Where is your favorite place to write?
In fall and winter, I love to write at my attic desk with a scented candle burning nearby and a pot of genmaicha on hand. In spring and summer, writing on my back deck is the best.
What are some Samiras in other parts of the Multiverse up to?
I've been waiting my whole life for this question! One Samira is definitely a geneticist (I took a genetics class in college and was fascinated). Another Samira has a food and travel show that highlights foods of the Indian diaspora around the world. Another Samira moved to Kauai and stayed there forever in her house on Anini Beach, writing poetry. There is also a Samira who overcame her fear of heights and became a rock climber and, right now, is scaling the sides of a cliff at Zion National Park under a bright blue sky. One Samira is an astronaut exploring the galaxies in our first spaceship powered by a lightspeed engine. There is also a Samira who can travel through spacetime and is keeping an eye on all of us. 
Got any superstitions?
Yes. Which is why I say insha'Allah every time I wish or hope for something.  
Salty or sweet?
The one, true answer is both. Fries, always and forever. But with a rose macaron chaser and some mango sorbet.
What are you proud of?
My willingness to take a chance on myself.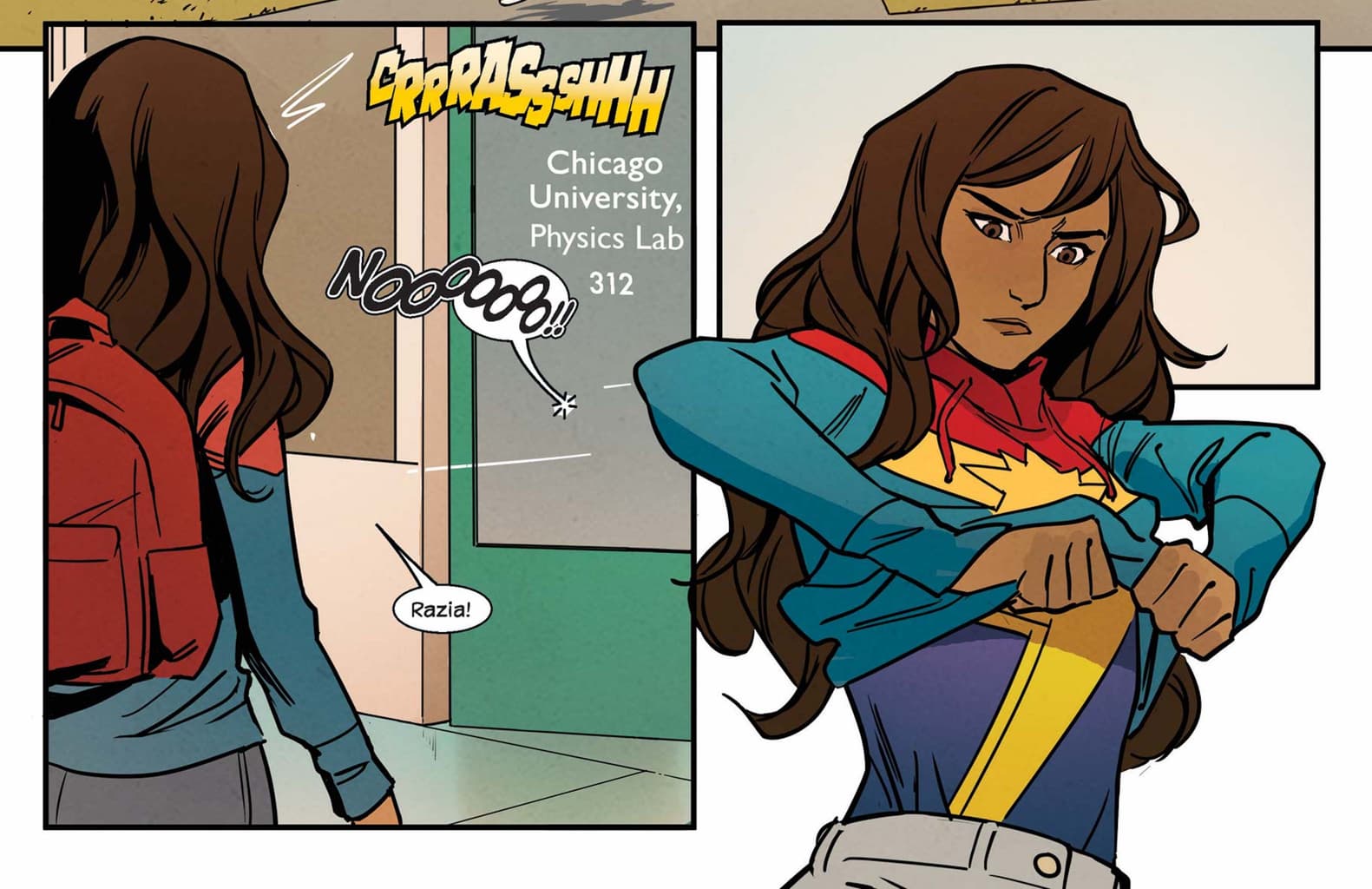 Top three things to do in Chicago?
Go to the beach—yes, really. Lake Michigan is absolutely astounding. A Great Lake in every sense of the word.
Grab a picnic and blanket and enjoy free music at one of about a million summer fests. 
The Art Institute—stare in wonder at the Chagall windows, imagine yourself in A Sunday on La Grande Jatte, lose yourself in Nighthawks. This museum is glorious.
Have an Italian beef (sweet and spicy peppers) and slice of chocolate cake at Portillo's. Sorry, for the extra, but I couldn't not bring food into this.   
When humans live on Mars, what one food must we bring with us?  
Mangoes (I mentioned I'm Indian right? We're obsessed with mangoes.)
Best advice you've gotten?
Not to fear failure. It's a stepping stone, not a destination.
Most surprising thing about the Ms. Marvel fandom?
The unbridled joy and love fans have for Kamala's story. Especially the littles—the mom of a 4 year old in my neighborhood told me her daughter sleeps with the comics I signed for her—like they're stuffies. I mean, I die of the cute.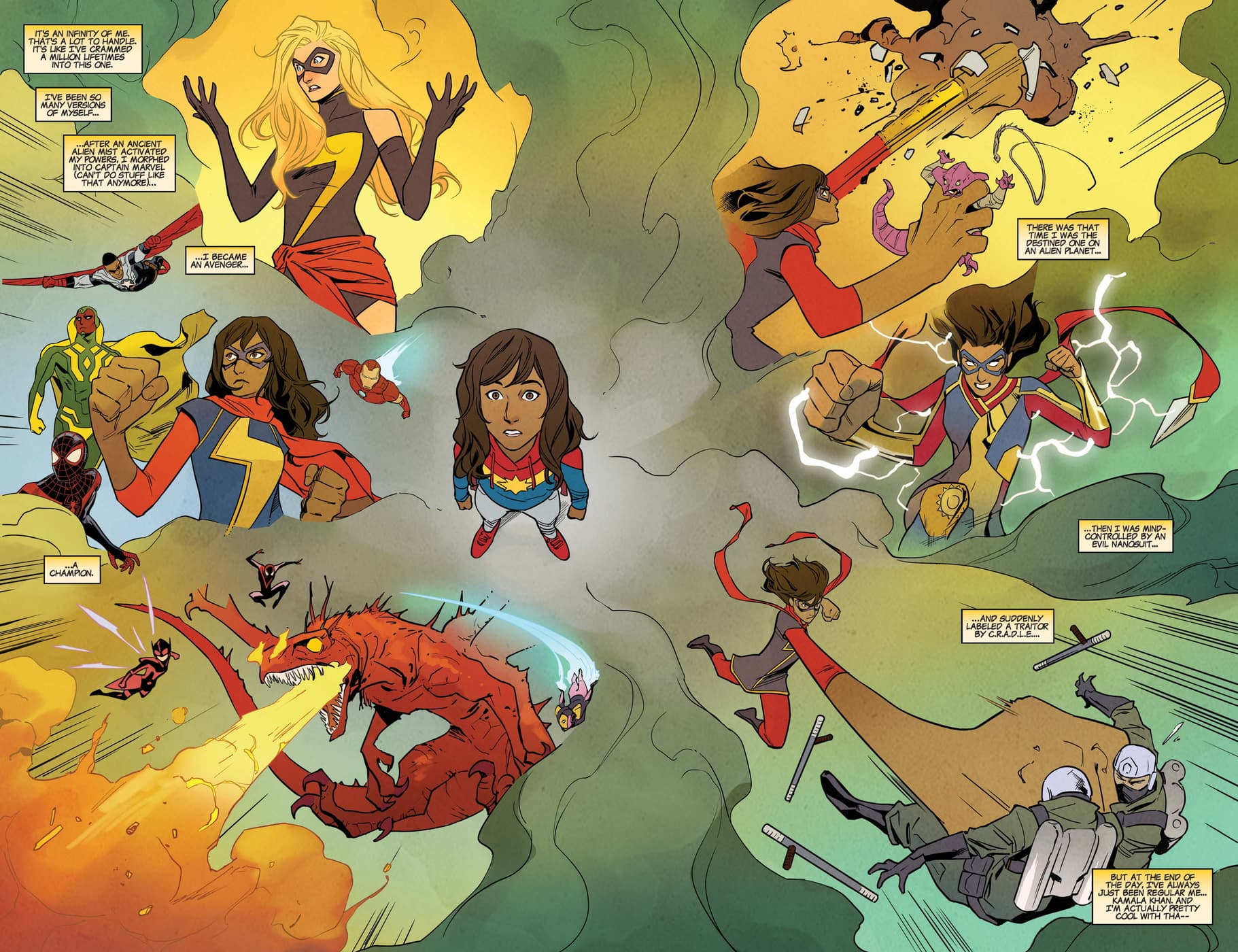 If you could teleport anywhere for a night, where would you go?
The birth of our universe—the Big Bang. 
The universe — sending you messages or dealing with enough of its own stuff to worry about you?
Where you look for a message, you'll find it. 
What do you always make time for?
Food and family. Also, the Sunday crossword. 
Who makes you laugh?
My kids. Their impressions of Grogu in conversation from his toddler to teen years make me laugh-cry. 
Mantra or quote that keeps you going?
The ultimate Chicago "assignment": Make no little plans. (Architect Daniel Burnham)
Best thing about being a Woman of Marvel?
Collaborating with an amazing team of smart, imaginative creatives who believe in the power of story. And being part of a culture, a canon, that reminds us that the forces that forge a super hero are the same ones that shape us. We can all be heroes. 
Read Samira Ahmed's complete MS. MARVEL: BEYOND THE LIMIT series on Marvel Unlimited now!
MacKenzie Cadenhead (she/her) is a children's book author and an old school (Read: former) Marvel editor — not old-old but let's just say she knew Gwen Stacy when she was dead. She co-authors the "Marvel Super-Hero Adventures" chapter book series for young readers and is a proud Woman of Marvel. You can see what she's up to over at Instagram @mackenziecadenhead.
The Hype Box
Can't-miss news and updates from across the Marvel Universe!