Culture & Lifestyle
Published May 1, 2023
See the Newly Revealed Cover of 'Marvel Comics: A Manga Tribute'
The collection will feature illustrations from over 30 exceptional Japanese artists, including Peach Momoko and Yoshitaka Amano
Coming this July, Marvel Comics: A Manga Tribute is a fresh take on the Marvel Universe containing a collection of stunning illustrations from over 30 exceptional Japanese artists, including Yasuhiro Nightow, Akira Himekawa, Peach Momoko, Yusuke Murata, and Yoshitaka Amano. Take a look at the stunning, newly-revealed cover featuring Spider-Man as he's never been seen before.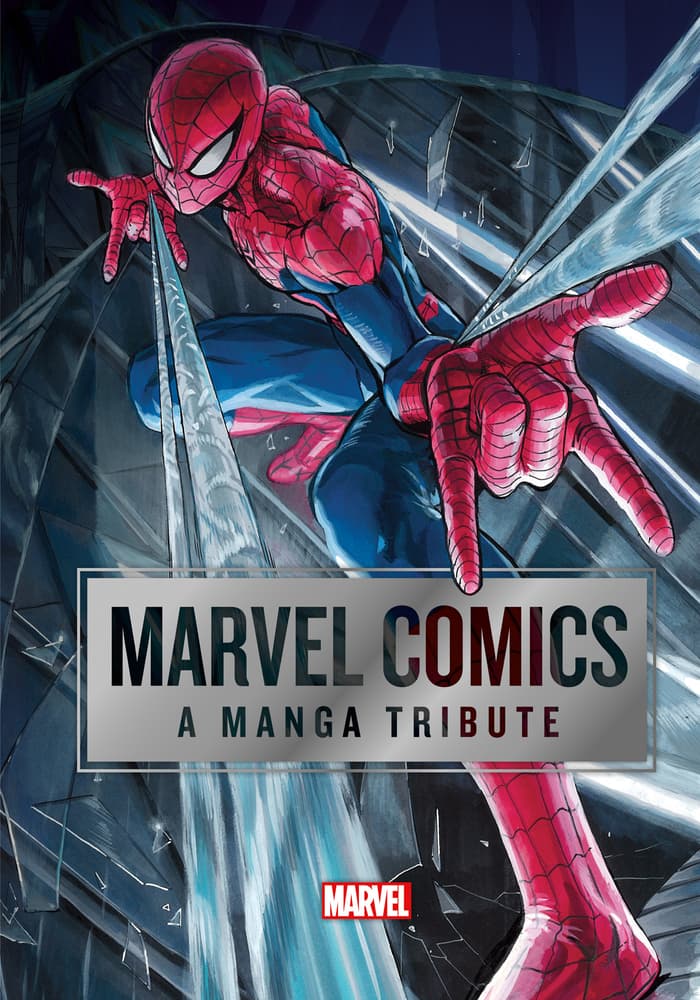 Featuring an introduction by famed Marvel editor Tom Brevoort, Marvel Comics: A Manga Tribute explores Marvel's rich and enduring legacy as a pop-culture phenomenon by paying homage to its most iconic characters and beloved stories. The book features a range of unique artwork, collected for the first time, celebrating characters from across the multiverse. A must-have for fans of Marvel Comics and Japanese art alike!

You can take a look at some of the interior pages in the gallery below. The complete list of artists includes: 

Akira Himekawa, Chika Ogaki, Gurihiru, Hachi Ishie, Hachi Mizuno, Haruhiko Mikimoto, Hikaru Uesugi, Hiroyuki Imaishi, Homare, Kamome Shirahama, Katsuya Terada, Kazuki Takahashi, Ken Niimura, Ken Ogino, Kia Asamiya, Kiichi Mizushima, Mato, Mizuki Sakakibara, Peach Momoko, Q Hayashida, Retsu Tateo, Ryu Moto, Sana Takeda, Shigeto Koyama, Sho-U Tajima, Superlog, Eiichi Shimizu, Tomohiro Shimoguchi, Takashi Okazaki, Takeshi Miyazawa, Tsutomu Nihei, Yasuhiro Nightow, Yoshitaka Amano, Yusaku Komiyama, Yusuke Kozaki, Yusuke Murata
The Hype Box
Can't-miss news and updates from across the Marvel Universe!