Culture & Lifestyle
Published January 27, 2023
Soundtrack for Spider-Man: Beyond Amazing Exhibit Swings Onto Streaming
Listen now!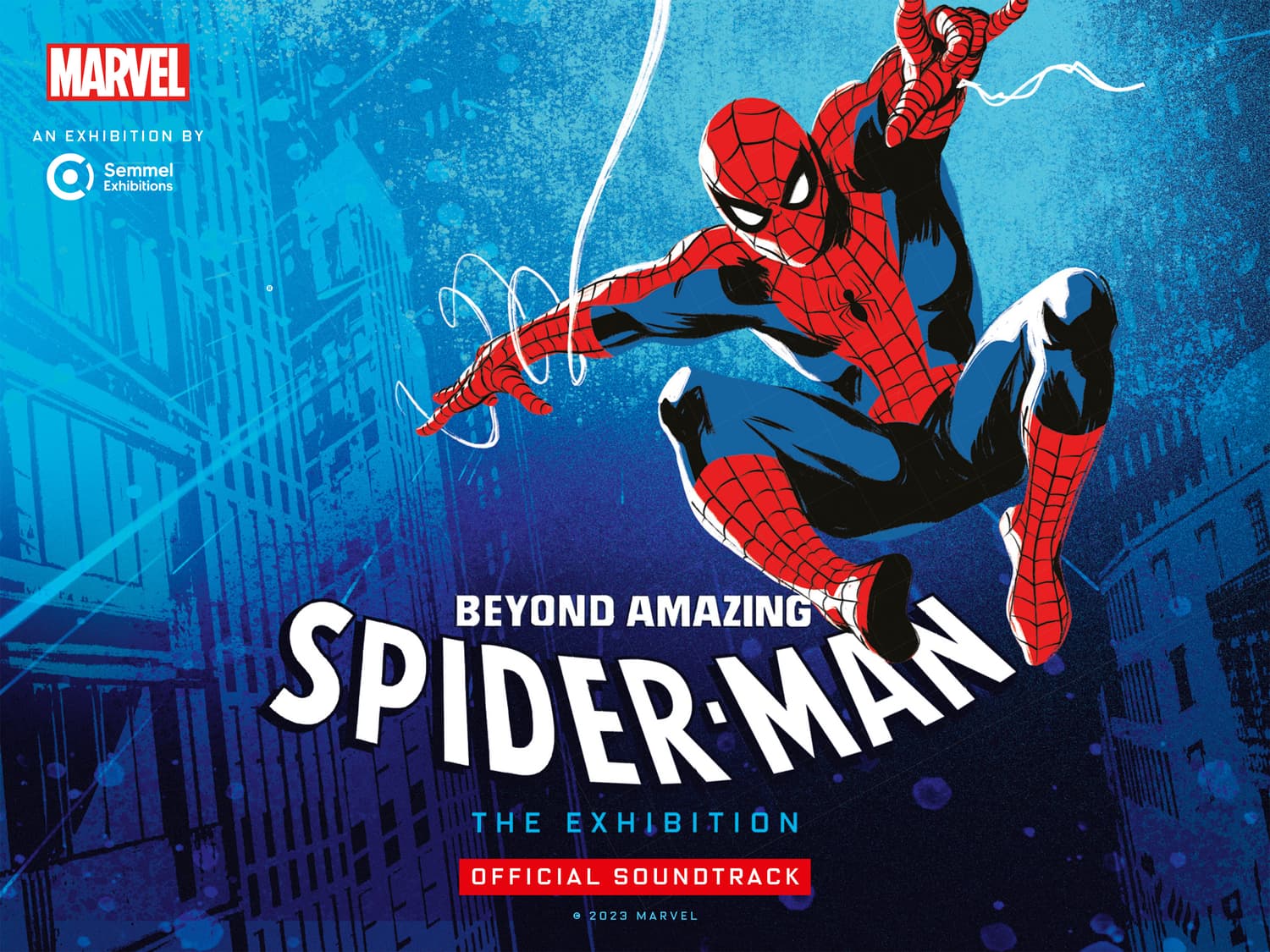 Can't get to NYC to swing around with Spider-Man? And, missed the Spider-Man Beyond Amazing Exhibit at Comic-Con's museum in San Diego, California with the history of Spidey either? No worries, as a little piece of that can come home with you now, with the release of the soundtrack for the Beyond Amazing exhibit is now available for purchase and streaming! 
The official soundtrack, consisting of nine new songs you can hear in the exhibit, immerses listeners in the Spidey world without having to leave the house to do it. 
"We wanted a show that explored the real-world origin and history of this great character. But we also wanted to capture the essence of Spider-Man across comics, animation, film, games, and other media, and to give fans a chance to get up close and personal with their hero," Professor Ben Saunders, Co-Curator, Marvel's Spider-Man: Beyond Amazing – The Exhibition writes in the soundtrack's notes. "Above all, we wanted to recreate the excitement we feel ourselves when we sit down to watch a Spider-Man movie or open a new book of his adventures. Working with Studio TK Berlin — one of the greatest design teams in the world — we knew we would have a spectacle. But we also needed a soundscape reflecting Spidey's emotional ups and downs: his moments of isolation and loneliness, and also his courage, determination, and the sheer joy of web-slinging."
"Enter Sebastian M. Purfürst of LEM-Studios. An immensely skilled composer and visual artist, Sebastian rose to the challenge — as you can hear—and with this recording, you can take a piece of the exhibition home."
The soundtrack is now available to stream wherever you get your music and purchase it via the iTunes store. Swing into the track listing below! 
The Hype Box
Can't-miss news and updates from across the Marvel Universe!