Culture & Lifestyle
Published January 26, 2023
Tobey Maguire and Andrew Garfield on the making of 'SPIDER-MAN NO WAY HOME'
Coming Feburary 28th, 'SPIDER-MAN NO WAY HOME: THE OFFICIAL MOVIE SPECIAL' features interviews with Maguire, Garfield as well as Tom Holland, Zendaya, and Benedict Cumberbatch!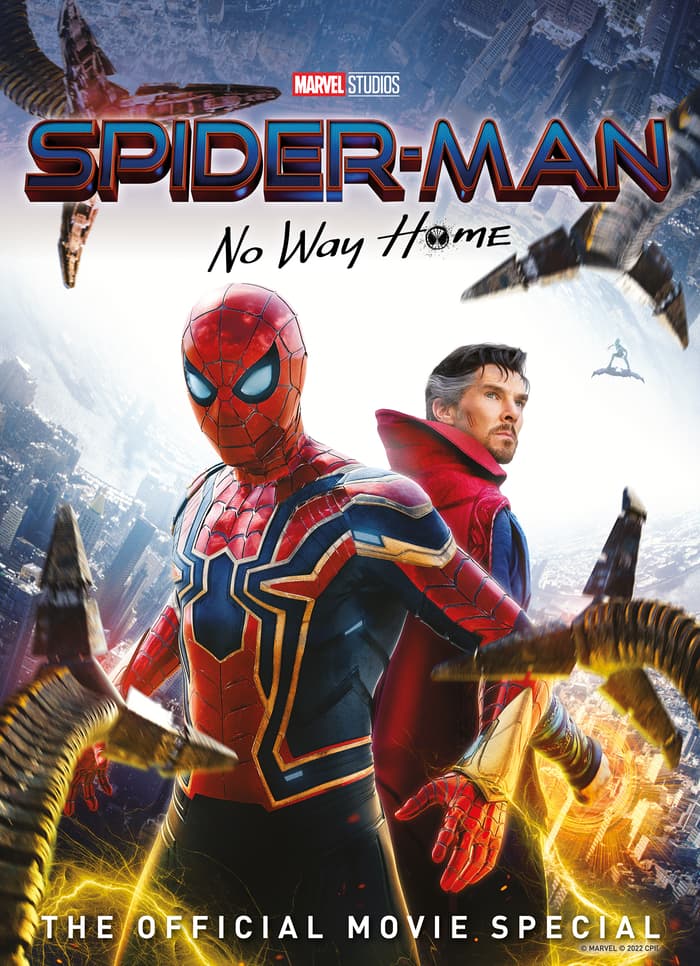 One of the biggest sources of mayhem in the Marvel Cinematic Universe Multiverse was when all three Spider-Mans came together in Spider-Man: No Way Home, and all the Peter Parkers faced a multitude of villains from across the Multiverse. Now, coming February 28th, Titan Books brings Spider-Man No Way Home: The Official Movie Special to fans to go deep into the making of the epic film.
This deluxe collector's volume features interviews with Tom Holland (Spider-Man/Peter Parker), Zendaya (MJ), Benedict Cumberbatch (Doctor Strange), and returning Spider-Men Tobey Maguire and Andrew Garfield along with behind-the-scenes interviews with the teams responsible for the movie's stunts, costumes, and ground-breaking visual effects.
Pre-Order Spider-Man No Way Home: The Official Movie Special at Amazon or wherever books are sold. 
You can get as sneak peek of the book here with this exclusive excerpt of interviews with Tobey Maguire and Andrew Garfield about making Spider-Man: No Way Home!
TOBEY MAGUIRE: SPIDER-MAN
When Tobey Maguire first played Spider-Man back in 2002, the Marvel Cinematic Universe didn't even exist. Now his ground-breaking incarnation of the web-slinger is back as part of the multi-verse shattering Spider-Man: No Way Home.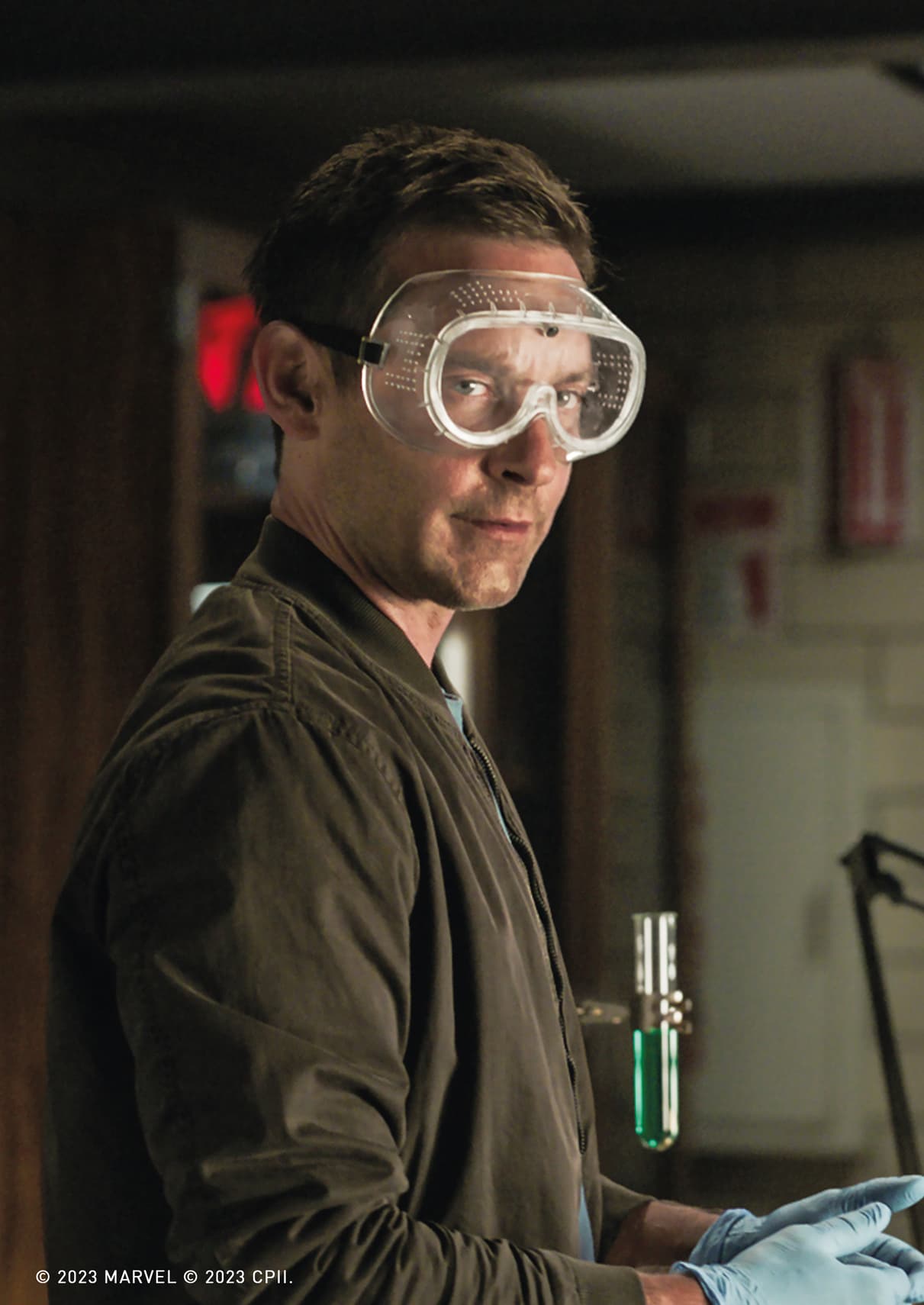 The original 2002 Spider-Man had a big influence on the Super Hero films that followed…
I want to comment on the history of the genre. For me as a kid, I was watching Super Hero movies. In my experience there are plenty of terrific films and performers who take it seriously. It was maybe more erratic, and it kind of got more cohesive in time.
I've heard people talk about how our Sam Raimi movies were some kind of influential turning point in these movies, which is really sweet and feels like an honor. And not to take away from all the great work that everybody did there, but for me, I have so much love and respect for what came before. I just wanted to acknowledge that!
How did you feel when you got the call about this movie?
When they called initially, I was like finally! [Laughs] I got the call and was immediately open about coming to do this. Not without nerves – you know, "What will this look like and what will the experience be?" But to get to show up with beautiful, talented, creative people and play together? It's just like, "Yes!" It's fun and exciting.
I love these films and I love all of the different series. If these guys called me and said, "Would you show up tonight to hang out and goof around?" or "Would you show up to do this movie or read a scene or do a Spider-Man thing?", it would be a "yes!" Because why wouldn't I want to do that?
How did it feel to put on the Spider-Man suit again?
The suit can definitely be a challenge at time when you've got to get into the full thing. But then, once you're comfortable, there is something fun about it. As an actor, it helps when you get in your costume. You begin to feel it more and embody it more… You start to feel pretty at home pretty swiftly.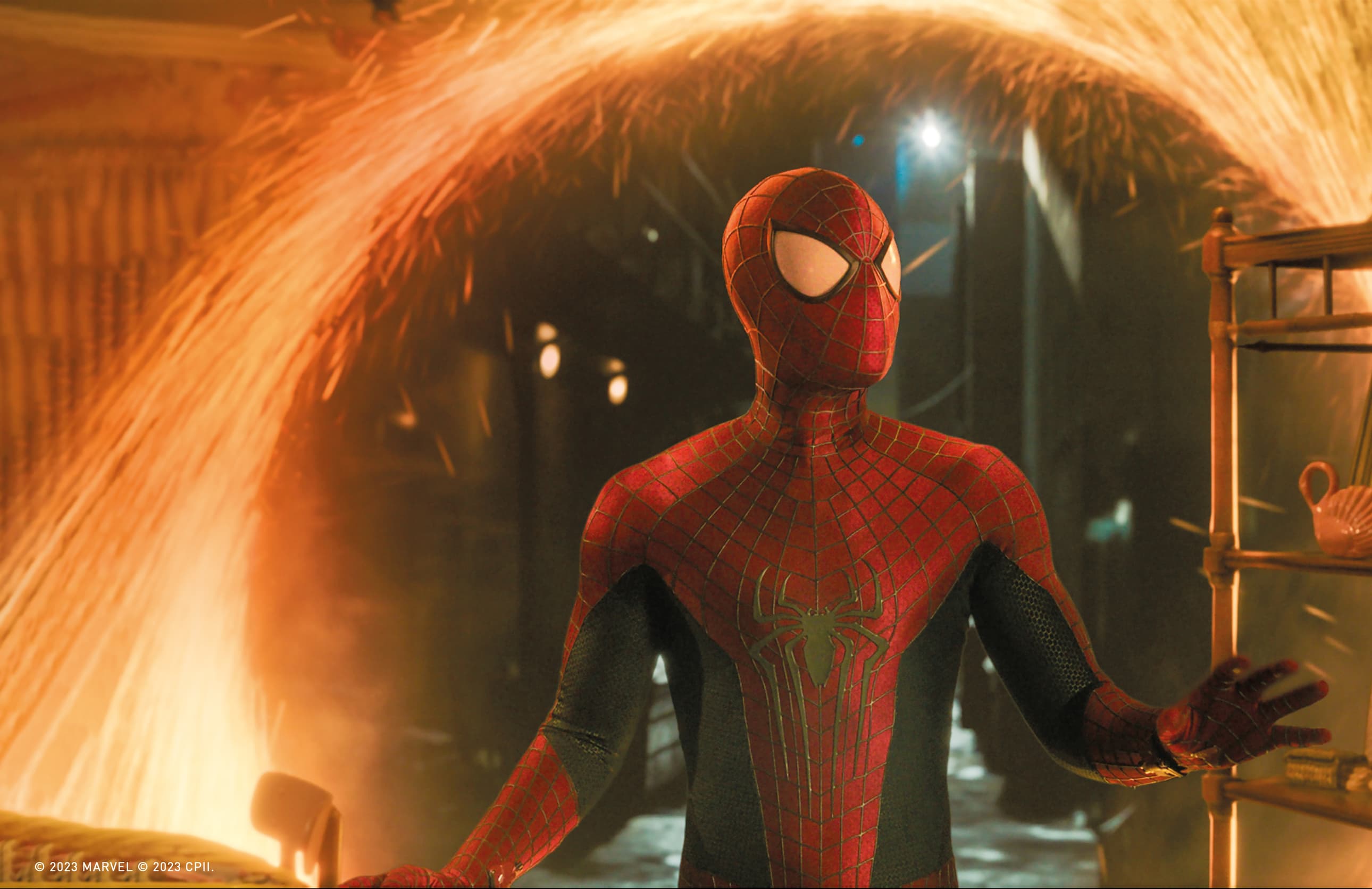 ANDREW GARFIELD: SPIDER-MAN
Back in 2012, The Amazing Spider-Man saw Andrew Garfield don the costume in an energetic reboot, which was followed by a sequel in 2014. The actor thought he was finished with the role – until he heard the wild pitch for No Way Home. He opens up about auditioning, working with his fellow Spider-Men, and what it's really like to wear the Spider-Man suit.
How was your original audition?
When I got a chance to audition, I thought, "How cool would it be to fulfil some weird version of a childhood dream?" So, of course, I auditioned and didn't really think much of it in terms of [if] I would get it or not. They asked me to do a screen test, and I suddenly thought, "This could happen. This could be a thing that will change my life." Obviously, that created conflict in the sense of, "Do I want to be that recognizable? Do I want to take on this responsibility?" But then, of course, I did want to! So I decided to screen test and throw my hat in the ring.
I was really nervous at that point, because I was like, "I really would like to do this!" And when you want to do something and may not get to do it, then suddenly everything becomes very intense. You have to just take big risks and leave it to the gods.
Because I was so nervous and wanted it so much, I figured out a way of doing the screen test. I gave myself an acting adjustment, I suppose, which was: you're a 15-year-old and you're making a Spider-Man short film with mates. All the crew are friends. There's no pressure. You get to make it up as you go along, and it's about the joy of being this character. I was able to trick my ego to be occupied in a corner. I convinced the part of me that puts pressure on myself that it wasn't needed and that we were just gonna go and have a laugh. I think that meant I was able to show up fully and be really present and have a good time. I worked hard at it, but then it was just about throwing it away and seeing what happened.
How did you find working with you fellow Spider-Men, Tom Holland and Tobey Maguire?
I think myself, Tom, and Tobey came into this going, "Well, how's this gonna go?" I'd had lovely interactions with Tom and Tobey previously; not big hangouts, but really sweet moments at parties or events – or as sweet and deep as those things can go, which is not very! But I got a really good vibe from Tom and a really good vibe from Tobey. So I was excited to get to know these guys more and to see what we could create together.
We all came with our own history and with our own relationship to the character in our own films. I think what really was wonderful, and how it unfolded very early on, was Tobey and I felt very aligned and very clear about what our intentions were for being there. Ultimately, it was to serve Tom as an actor and, as characters, serving Tom's Peter Parker. I think from that place, everything flowed. It enabled Tobey and me to have a bit more fun maybe than we would've had if we were the ones fully carrying the story.
Pre-Order Spider-Man No Way Home: The Official Movie Special at Amazon or wherever books are sold and read the full interviews, plus interviews with Tom Holland, Zendaya, Benedict Cumberbatch, Willem Dafoe, Alfred Molina, and the teams responsible for the movie's stunts, costumes, and ground-breaking visual effects, in 'Spider-Man No Way Home: The Official Movie Special'. 
The Hype Box
Can't-miss news and updates from across the Marvel Universe!