Culture & Lifestyle
Published August 29, 2019
Stan's Soapbox: Elevating Excelsior
Throughout his tenure at Marvel, Stan Lee spoke his mind – here's some background on his bombastic bulletins!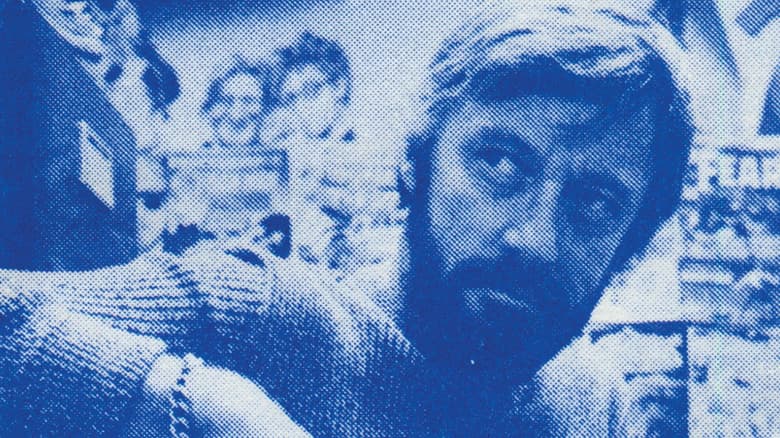 After the success of FANTASTIC FOUR in 1961 and the subsequent bricklaying of the Marvel Universe of characters in the next few years, it swiftly became evident to Marvel editor and head writer Stan Lee that communication with readers should take almost as much precedent as the comic books themselves. To that end, he opened a dialogue with fans in a way that to that point in the industry had never really been done.
In Marvel books dated December 1965, Lee kicked off a regular page he dubbed "Bullpen Bulletins" in honor of the so-called "bullpen" of staff members he presided over at the company. More than simple announcements and checklists of titles, the Bulletins helped the editor define Marvel's mission as well as the larger-than-life personality he'd begun to build as the official "voice" to the fans.
Two years later and with Marvel at the top of its game as a publisher of hip, swingin' stories and creative characters, Lee launched a new column under the Bulletin's banner: Stan's Soapbox.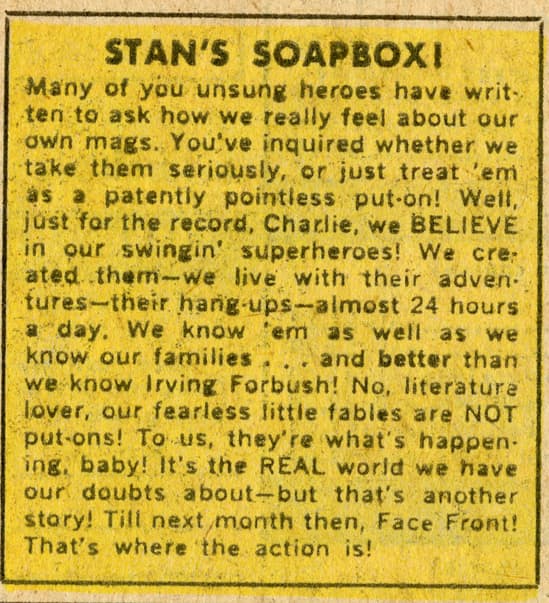 The use of the term "soapbox" harkened back to an earlier era when street-corner orators and barkers would literally use a wooden box that once held soap and other goods to elevate them above the din of the passing crowds to be able to better project their voice. Lee saw the column as a way to talk directly to the fans apart from the more straightforward shilling of Marvel's goods in the Bullpen Bulletins, a casual corner where he could expound on not only comic book-related topics, but broader themes to boot. It was all spelled out in that very first 1967 installment.
The editor opened with "Hang loose, heroes!" one of his signature salutations, and proceeded to lay out what readers could expect from the Soapbox while tossing out terms like "The Marvel Philosophy," "intellectualism," "humanitarianism," and "mutual understanding." Lee understood the times in which he lived and worked, and while younger fans might not have completely dug what he was saying, older readers took it all to heart. In doing so, Marvel moved up even higher in their already elevated estimation.
To make matters even cooler, right about that same time, Lee also inaugurated his now-famous "Excelsior!" sign-off, which he began to use to great effect at the end of his Soapboxes.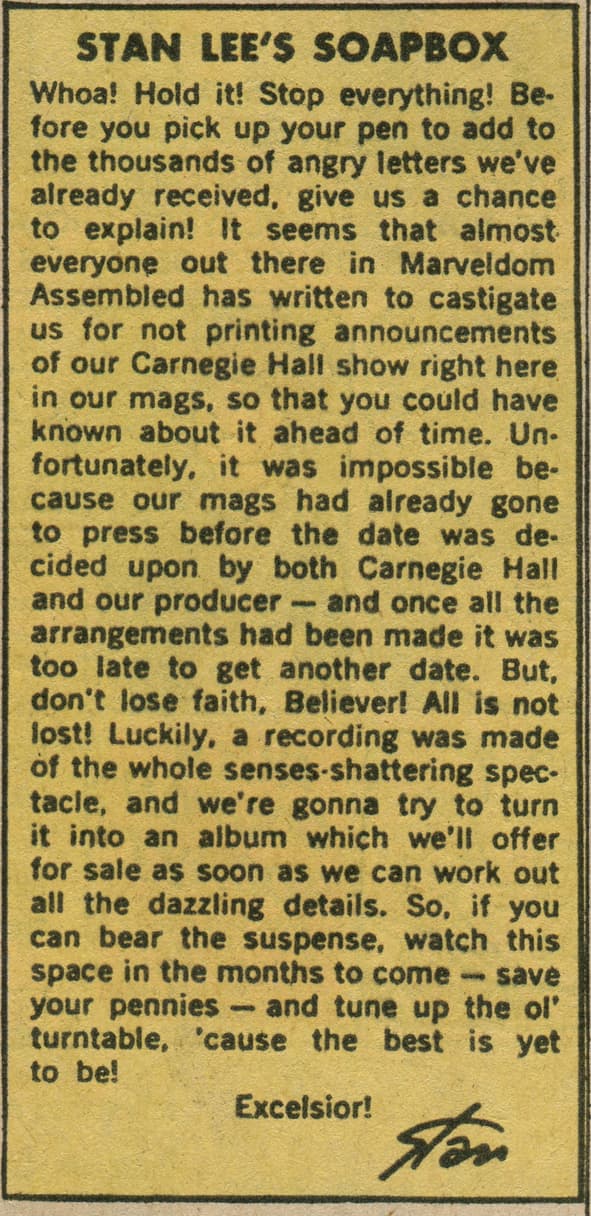 As the months and years progressed and the times continued to change along with society and most especially the youth culture, Stan's Soapbox addressed such weighty issues as racism and war, proving that while other comic companies attempted to ape Marvel's brand of "with-it" wisdom and witticisms, only the real deal seemed to speak to its consumers at a level of equality and understanding.
One 1970 column offered Lee's take on the supposed complaint of "too much moralizing" in Marvel "mags." "It seems to me," he wrote, "that a story without a message, however subliminal, is like a man without a soul." He went on to conclude that "None of us live in a vacuum" and that no one "remained untouched by the everyday events about us." For a four-color printed bit of escapism, it was fairly heavy stuff—and it wasn't the first or last time he'd illustrate his passion for subjects other publishers wouldn't dream of touching at the time.
Stan Lee continued to write his Soapbox into the 1970s, even after being "bumped upstairs" to the office of the Publisher in 1972. Apparently the column meant much to him, most likely as a way to maintain Marvel's "voice" as well as his own connection with readers. The next few editors-in-chief took over the writing of the Bullpen Bulletins, but Lee's baby continued until 1980 as a personal project by "The Man" himself.
View a gallery of even more of Stan's Soapbox below!
For more about Stan Lee and Marvel's 80th Anniversary, visit Marvel.com/marvel80.
The Hype Box
Can't-miss news and updates from across the Marvel Universe!