Culture & Lifestyle
Published April 15, 2019
This Week in Marvel History: April 12-April 18
See what happened at Marvel on these dates in its 80-year history!

With Marvel celebrating its 80th anniversary this year – and to scratch my own history and research itches – every week I'm digging through a whole host of important dates and details for a special segment of This Week in Marvel called… (wait for it) … This Week in Marvel History! Important comics, storylines, character appearances and moments, real world releases and special Marvel milestones—it's all part of TWIMH! Here are just a few Marvel History notes for the week of April 12-April 18!
April 12
1966: What a banner day!
In TALES OF SUSPENSE #79, the Cosmic Cube is first introduced as Red Skull makes his first non-flashback appearance in a modern/Silver Age Captain America story!
STRANGE TALES #146! Both halves of this book deliver riches untold! In the Nick Fury/S.H.I.E.L.D. side, we get the first appearance of A.I.M. by Stan Lee, Jack Kirby, and Don Heck. And in the Doctor Strange story by Denny O'Neil and Steve Ditko, there's a GORGEOUS battle between Doctor Strange and Dormammu, then Dormammu and Eternity! But most importantly, we get to fully meet and learn the identity of Clea, whom we'd only seen in visions leading up to this!
Black Panther, Wakanda, vibranium, and the heart-shaped herb debut in FANTASTIC FOUR #52 by Stan Lee and Jack Kirby!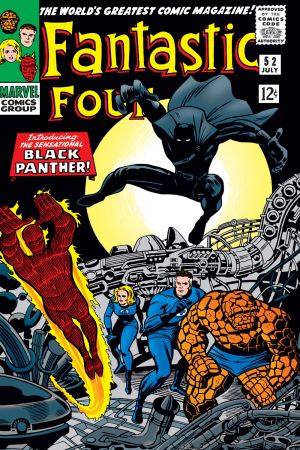 April 13
1971: Leonard "Doc" Samson debuts in INCREDIBLE HULK #141. A gamma-powered, buff and brainy therapist to the Super Heroes, he also had a pivotal role in the classic X-FACTOR #87 "X-Aminations" therapy issue by Peter David and Joe Quesada. Most recently, he appeared in IMMORTAL HULK.
1976: ETERNALS #1 by the King is released! Kirby introduces Eternals and Deviants and gives a hint about the Celestials who'd start showing up next issue. It's weird and huge in scope and so, so beautiful.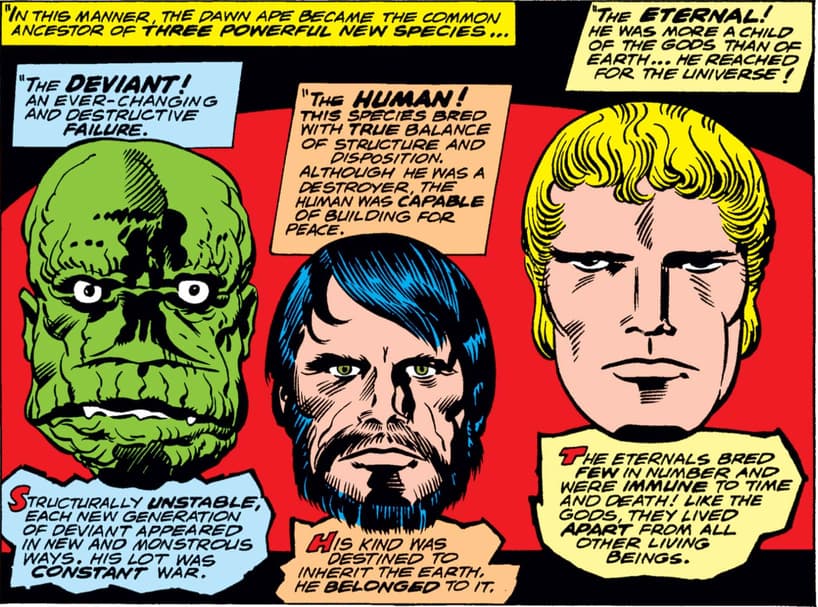 April 15
1977: The final episode of The Electric Company aired on PBS. The show featured "Spidey Super Stories," a live-action Spider-Man skit about Spidey thwarting criminals and no-goodnicks. SUPER influential for getting many kids in the '70s hooked on Marvel!
1986: Apocalypse makes his full debut in the pages of X-FACTOR #6. He had a tiny, last-page, shadowy cameo in issue #5, but this is him struttin' his stuff. Legend!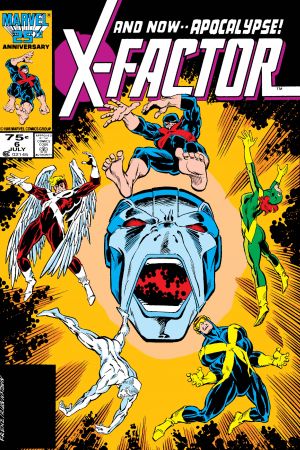 X-Factor (1986) #6
published

added to marvel unlimited

editor

writer

letterer

colorist

penciller

penciller (cover)

inker
What is Marvel Unlimited?
1987: Tom DeFalco becomes Marvel Comics Editor-in-Chief, replacing Jim Shooter.
April 16
1991: According to our pals at giantbomb.com, "Spider-Man: The Video Game" is released in arcades. I LOVE THIS GAME SO MUCH. It's a side-scrolling beat-'em-up in the vein of "Double Dragon" or "Streets of Rage." Four players could jump in at a time, and you could be Spidey, Hawkeye, Black Cat, or Namor! You know, Spidey's… best… friends? It has some really fun action against Venom, amongst others. Can you make it all the way to fight the final boss—Doctor Doom?!
2004: "The Punisher" starring Thomas Jane as Frank Castle hits theaters.
April 17
1973: TOMB OF DRACULA #10 by Marv Wolfman and Gene Colan gives us the man, the myth, the daywalker, Blade! It's a fantastic issue and yes, Blade's original costume seems a little hokey by modern standards, but he's awesome even from the jump.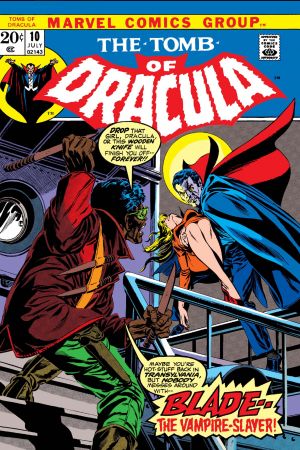 Tomb of Dracula (1972) #10
published

added to marvel unlimited

penciller (cover)

penciller

writer

inker

colorist

letterer
What is Marvel Unlimited?
April 18
2017: The first episode of "Guardians of the Galaxy: The Telltale Series" was released.
For more about these events and more Marvel news and history, tune in to This Week in Marvel every Friday wherever you get podcasts!
For more about Marvel's 80th Anniversary, visit marvel.com/marvel80!
The Hype Box
Can't-miss news and updates from across the Marvel Universe!