Culture & Lifestyle
Published April 8, 2019
This Week in Marvel History: April 5-April 11
See what happened at Marvel on these dates in its 80-year history!

With Marvel celebrating its 80th anniversary this year – and to scratch my own history and research itches – every week I'm digging through a whole host of important dates and details for a special segment of This Week in Marvel called… (wait for it) … This Week in Marvel History! Important comics, storylines, character appearances and moments, real world releases and special Marvel milestones—it's all part of TWIMH! Here are just a few Marvel History notes for the week of April 5-April 11!
April 5
1947: Namora debuts in MARVEL MYSTERY COMICS #82! Cousin to Namor and a member of the Agents of Atlas!
1966: In THOR #129, we get our first glimpse of Marvel's Greek Pantheon, who have had a tough time in the pages of AVENGERS: NO ROAD HOME lately. And we meet Ares, who's popping up in WAR OF THE REALMS! In the "Tales of Asgard" story, we get our first little glimpse of Muspelheim and see the Warlock's Eye for the first time!
In TALES TO ASTONISH #81, Boomerang and the sinister Secret Empire both debut.
April 8
1965: Crime Master debuts in AMAZING SPIDER-MAN #26. There have been a few Crime Masters, but this was the first!
April 9
1963: An enormously important date in Marvel History! Doctor Strange, the Ancient One, Nightmare, Wong, the Sanctum Sanctorum, the Dream Dimension, the Astral Plane, and the Eye of Agamotto debut in STRANGE TALES #110—a GREAT debut story for Strange and crew by Stan Lee and Steve Ditko.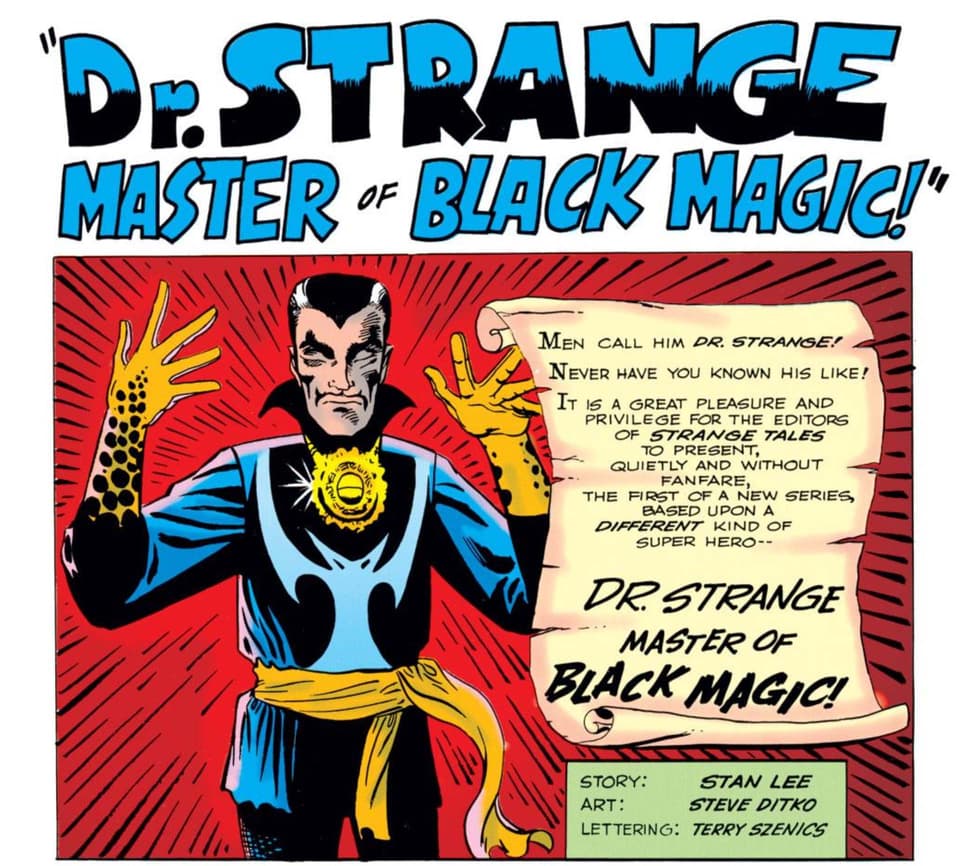 Over in AMAZING SPIDER-MAN #3, Doctor Octopus makes his first appearance, along with the Spider Signal gadget.
Here's one that's possibly up for debate: This date marks the possible debut of the Micro-Verse in FANTASTIC FOUR #16, though some sources also point to CAPTAIN AMERICA COMICS #26 from decades before. (I lean to FF, personally.)
1964: Green Goblin debuts in AMAZING SPIDER-MAN #14
1968: Mike Murdock, Matt's made-up brother, "dies" in DAREDEVIL #41. It's a whole thing. But then he "came back" 50 years later!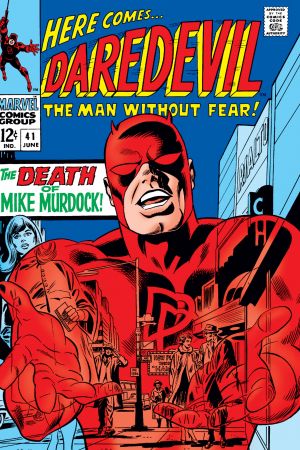 The short-lived "Spectacular Spider-Man" black and white magazine comes out. It's the first use of the "Spectacular" title, and a second Spidey book. Thwip!
2008: The modern-day Guardians of the Galaxy come together in ANNIHILATION: CONQUEST #6.
April 10
1962: The greatest villain in Marvel Comics makes his debut! FANTASTIC FOUR #5 introduces us to Doctor Doom, but also Doom's tiger, his vulture, his time platform and Doombot, and also the Thing as a pirate. GAME OVER.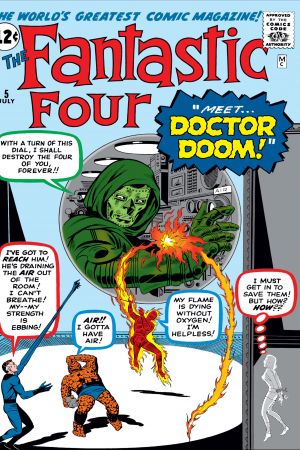 1973: Green Goblin "dies" in THE AMAZING SPIDER-MAN #122. Gwen Stacy famously died in the last issue, then Gobby dies here, impaling himself on his own Goblin Glider. Gwen hasn't come back (in this universe), but Norman sure has.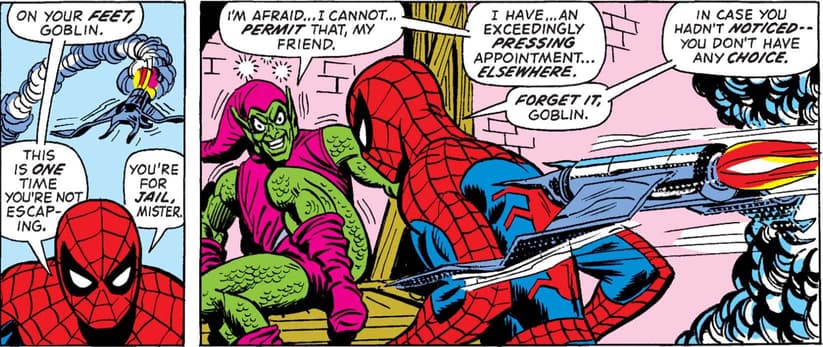 2015: The first season of "Marvel's Daredevil" was released on Netflix. I remember being at C2E2 in Chicago and jumping on livetweets and hype on that Friday. So fun!
April 11
1967: Wilson Fisk debuts in AMAZING SPIDER-MAN #50, which also has one of the most iconic Spidey covers—"Spider-Man No More."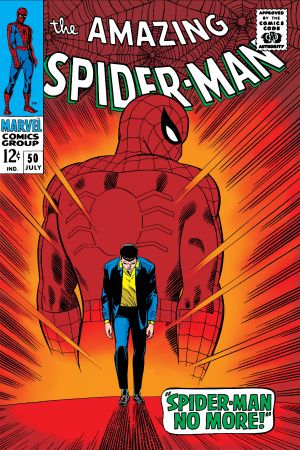 2001: One of my favorite runs in comics kids off with Brian Michael Bendis fully on board as full-time writer of DAREDEVIL beginning with issue #16.
You can listen to the latest episode of This Week in Marvel below:
For more about these events and more Marvel news and history, tune in to This Week in Marvel every Friday wherever you get podcasts!
For more about Marvel's 80th Anniversary, visit marvel.com/marvel80!
The Hype Box
Can't-miss news and updates from across the Marvel Universe!