Culture & Lifestyle
Published August 19, 2019
This Week in Marvel History: August 16-August 22
See what happened at Marvel on these dates in its 80-year history!

With Marvel celebrating its 80th anniversary this year – and to scratch my own history and research itches – every week I'm digging through a whole host of important dates and details for a special segment of This Week in Marvel called… (wait for it) … This Week in Marvel History! Important comics, storylines, character appearances and moments, real world releases and special Marvel milestones—it's all part of TWIMH! Here are just a few Marvel History notes for the week of August 16-22!
August 17
2005: ULTIMATE SPIDER-MAN ANNUAL #1 by Brian Michael Bendis and Mark Brooks is a cute story of Peter Parker and Kitty Pryde hanging out and hoping to smooch. It's adorable.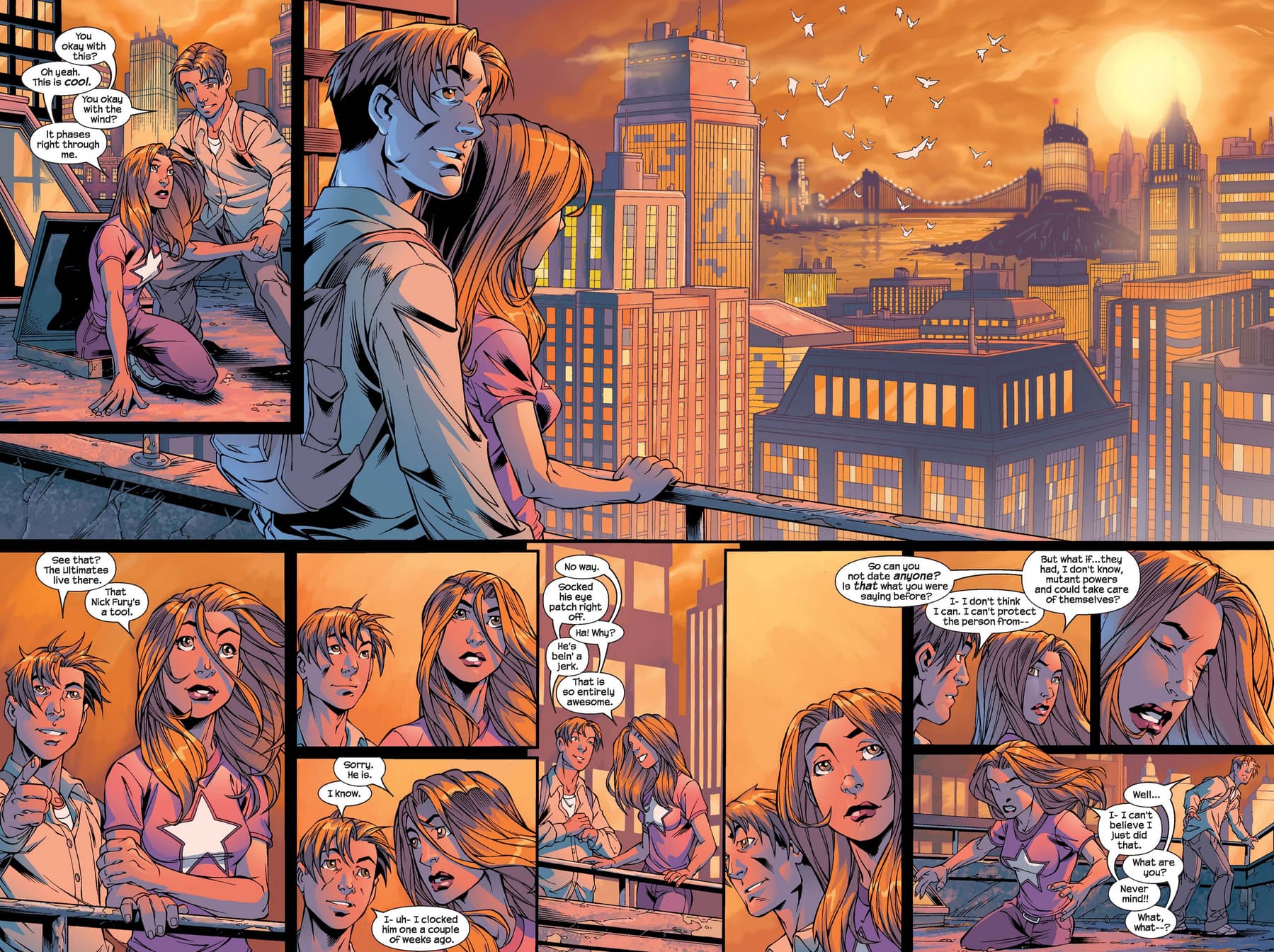 August 19
1951: TWO GUN WESTERN #11 included Dick Ayers' first Marvel art on an Apache Kid story. Dick worked on something along the lines of 1,000 comics for Marvel over the course of 40 years. But his career as a cartoonist spans more than 60 years. Ayers worked a ton with Jack Kirby, and penciled a TON of Sgt. Fury comics through the '60s. 
1953: YOUNG MEN #24 is the start of the attempted Atlas Comics-era reboot and return of the Human Torch, Captain America, and Namor. Cap was last seen in CAPTAIN AMERICA'S WEIRD TALES #74 from July 1949, a horror story in which he fights Red Skull in Hell. Namor's last appearance before this was SUB-MARINER #32 from March of 1949. The last issue of HUMAN TORCH COMICS was issue #35, released in December of 1948, and might have been the last we'd seen of him. The trio all got their titles brought back by the beginning of 1954, with Torch and Cap lasting three issues and Namor going for 10. 
1980: A two-fer today!
An anime adaptation of Marv Wolfman and Gene Colan's TOMB OF DRACULA comics called Dracula: Sovereign of the Damned was first aired in Japan. It made its way to the U.S. in 1983. 
UNCANNY X-MEN #139 by Chris Claremont and John Byrne included the first appearance of Stevie Hunter, long-time X-Men supporting character who was Kitty Pryde's dance teacher and the team's physical therapist. Heather Hudson also debuted in this issue. Heather had a badass battlesuit, a cool name—Vindicator—and led Alpha Flight. Plus, Kitty got her first official codename—Sprite!
2009: Ed Brubaker wrapped up his incredible run on DAREDEVIL with the series' 500th issue, with the main story in the issue drawn by Michael Lark. Matt Murdock says goodbye to his wife Milla (and pretty much his whole life) and takes over the Hand.
August 20
1974: DEFENDERS #17 by Len Wein and Sal Buscema introduced the Wrecking Crew in a pretty awesome double-page splash to end the issue. Wrecker had been around since the late '60s, but this introduced the rest of the team: Thunderball, Bulldozer, and Piledriver. Also, Luke Cage fought Doctor Strange and Nighthawk. The issue opened with the team just having a great time, watching Nighthawk try (and fail) to ride Valkyrie's horse Aragorn.
2008: Bucky Barnes finally accepted the mantle of Captain America in CAPTAIN AMERICA #41 by Ed Brubaker and Steve Epting.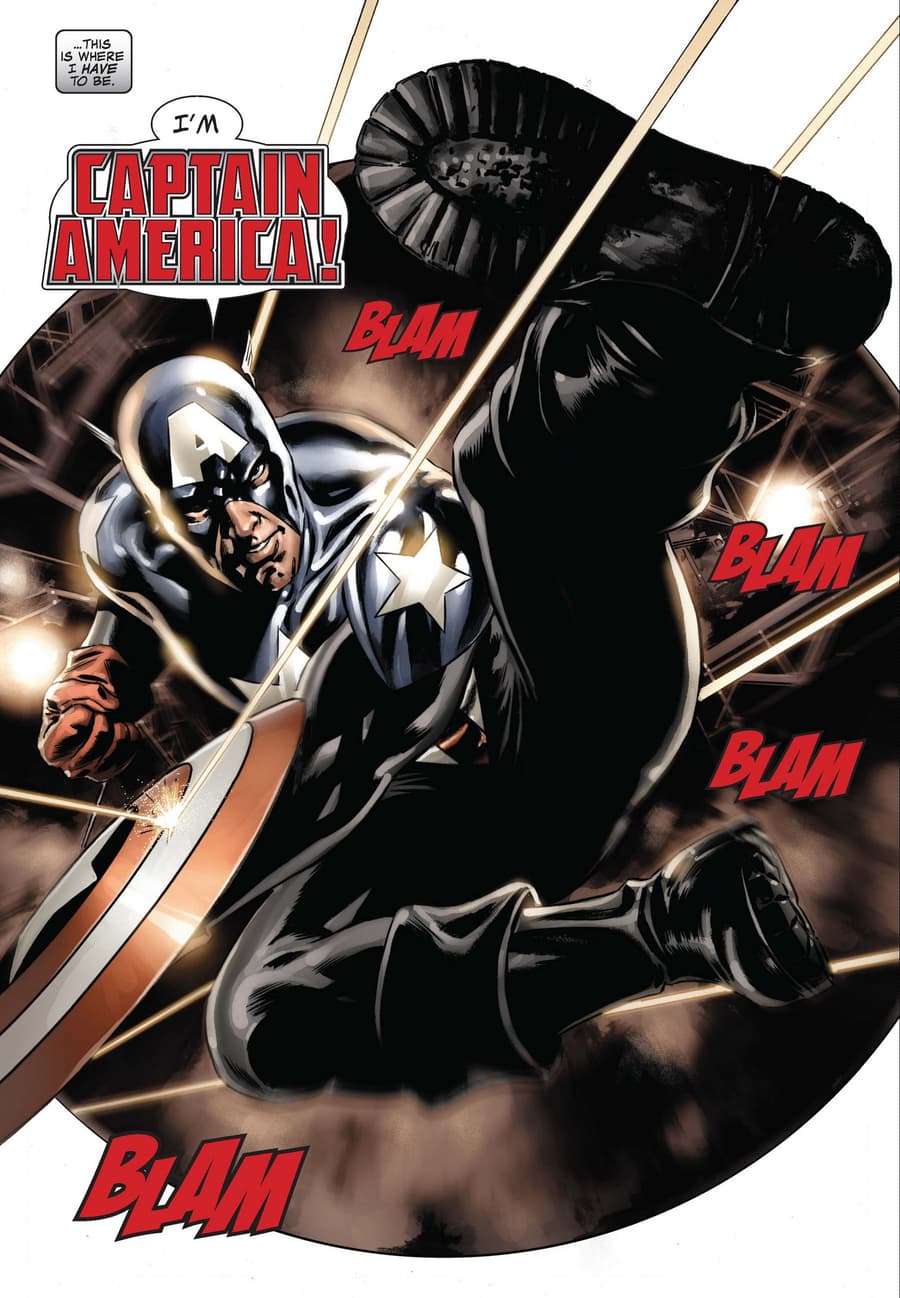 August 21
1953: TWO-GUN KID #11, the first TWO-GUN issue since August of 1949, was released.
1998: The first Blade film daywalked its way into theaters. 
August 22
1972: Greer Nelson made her first appearance as the Cat in THE CAT #1 by Linda Fite, Marie Severin, and Wally Wood. We got Greer's origin story and as well as a revenge tale, which included a really awesome sequence when Greer went after an evil businessman who killed Greer's mentor. Greer's powers came from the Cat super suit, with claws and enhanced senses, strength, agility, etc. All that said, you probably know Greer better as Tigra, a half-cat, half-human Avenger. Greer became Tigra in 1974's GIANT-SIZE CREATURES #1.
2012: AMAZING SPIDER-MAN #692 was a giant-sized 50th anniversary Spidey celebration.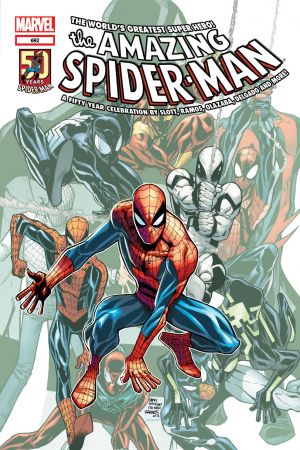 Amazing Spider-Man (1999) #692
published

added to marvel unlimited

rating

artist

penciller (cover)

colorist

writer

letterer

editor
What is Marvel Unlimited?
For more about these events and more Marvel news and history, tune in to This Week in Marvel every Friday wherever you get podcasts!
For more about Marvel's 80th Anniversary, visit marvel.com/marvel80!
The Hype Box
Can't-miss news and updates from across the Marvel Universe!