Culture & Lifestyle
Published August 26, 2019
This Week in Marvel History: August 23-August 29
See what happened at Marvel on these dates in its 80-year history!

With Marvel celebrating its 80th anniversary this year – and to scratch my own history and research itches – every week I'm digging through a whole host of important dates and details for a special segment of This Week in Marvel called… (wait for it) … This Week in Marvel History! Important comics, storylines, character appearances and moments, real world releases and special Marvel milestones—it's all part of TWIMH! Here are just a few Marvel History notes for the week of August 23-29!
August 23
1951: ADVENTURES INTO TERROR #7 may have featured the first use of "Where Monsters Dwell!" on the cover.
August 24
1950: Stan Lee and Russ Heath gave us Marvel Boy in MARVEL BOY #1. The blond hero was brought to Uranus as a child, fleeing Earth – this story brought the powerful young man back to Earth. Bob Grayson would later be brought back as one of the Agents of Atlas.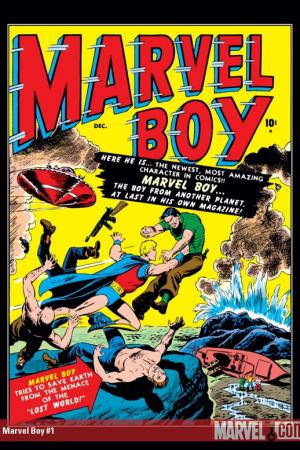 2011: INCREDIBLE HULKS #635 was the final issue of Greg Pak's years-long run of Hulk comics. In this issue, Bruce Banner tried to get back with Betty Ross and she literally hulked out on him and ripped their wedding ring in half.
August 25
2004: Joss Whedon and John Cassaday brought back Colossus in ASTONISHING X-MEN #4 featuring one of my favorite six-page sequences in all of comics. Kitty Pryde infiltrated an evil villain lair while being chased by bad guys. They shot at her. She phased. Ping, bounced off metal. Then, splash page of her turning around and the love of her life, who died a few years ago, is standing there all steely and angry. Her stunned looks, his rage… And then after she told him to calm down, he said, "Katya? Oh god… finally. God… Am I—God, please… am I finally dead?" Weeping and hugging her. It crushed me. Peter had sacrificed himself back in UNCANNY X-MEN #390, released in January 2001, in order to find a cure for the Legacy virus and save mutantkind.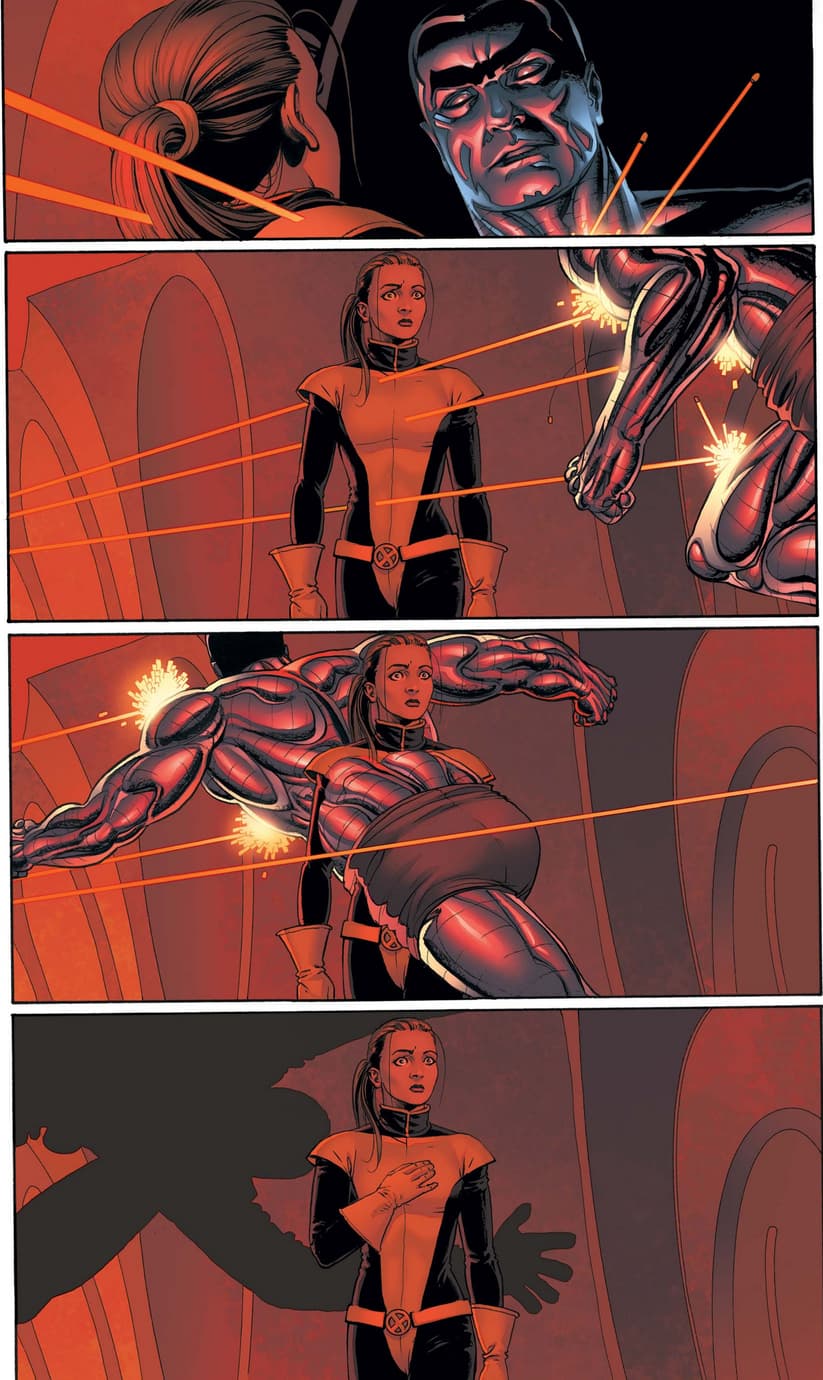 August 26
1969: HOMER THE HAPPY GHOST #1 kicked off a four-issue run, reprinting Homer's 1950s stories. The stories are by Stan Lee and Dan DeCarlo. PETER THE LITTLE PEST #1 also kicked off a four-issue run about a pest named Peter. DEFINITELY not any sort of menace. I've had some trouble finding credits, but some sources give credit to Stan Lee, John Romita, and Joe Maneely!
1975: FANTASTIC FOUR #164 by Roy Thomas and George Perez—with a cover by Jack Kirby—featured the first appearance of the Crusader! You know, the guy who looks like Marvel Boy Bob Grayson! The issue also includes Frankie Raye's first appearance, a "normal" gal Johnny Storm who's meeting for a date. It's not revealed until October 1981 that she also had flame powers and her stepfather is Doctor Phineas Horton—the scientist who created the original android Human Torch! It's a real messed up weird story for her, but most importantly in her history, she'd become Nova, a Herald of Galactus, in FANTASTIC FOUR #244!
2015: HANK JOHNSON, AGENT OF HYDRA #1 was released. It was a SECRET WARS tie-in drawn by Michael Walsh and written by Veep showrunner David Mandel.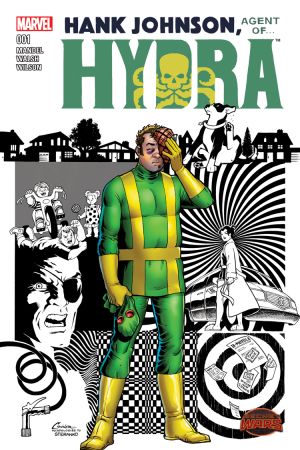 Hank Johnson, Agent of Hydra (2015) #1
published

added to marvel unlimited

letterer

editor

inker (cover)

penciler (cover)
What is Marvel Unlimited?
August 27
1954: Some John Romita Western action featuring Tex Dawson came to stands in WESTERN KID #1. It also featured Whirlwind the Savage Stallion and Lightning the Miracle Dog!
1974: Colleen Wing debuted in MARVEL PREMIERE #19 by Doug Moench and Larry Hama. Larry Hama was known at Marvel for lots of Wolverine comics and more, but he did some really neat moody art in this one. Ward Meachum also showed up for the first time this issue.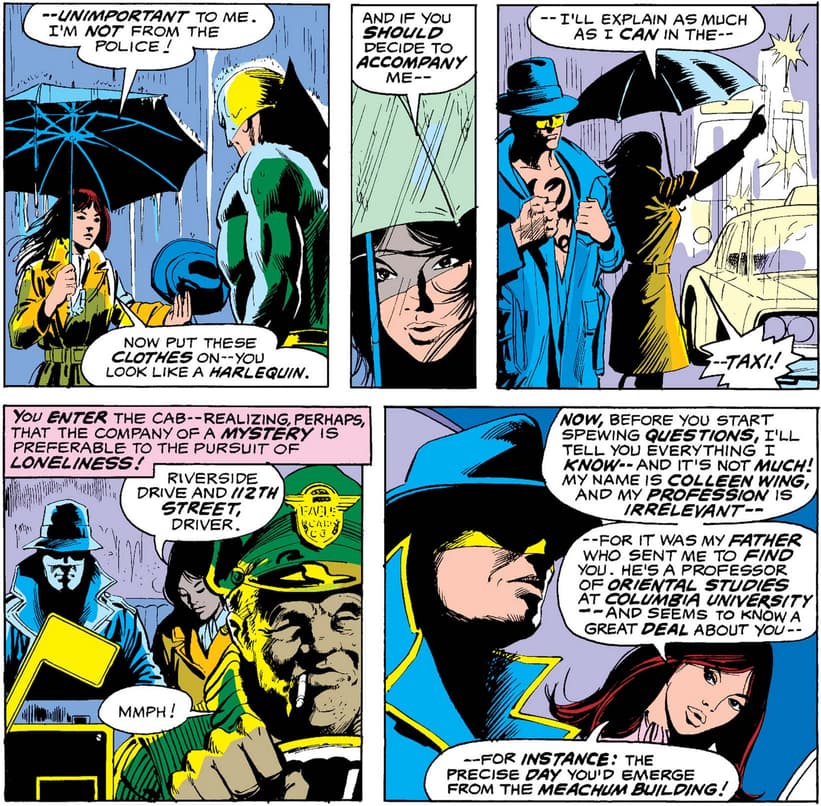 1991: FANTASTIC FOUR #357 by Tom DeFalco and Paul Ryan dropped a huge revelation: Alicia Masters was a Skrull!!! The Skrull spy Lyja was revealed to have been impersonating Alicia for a long time—specifically since Johnny, Reed Richards, and She-Hulk returned from the original SECRET WARS events on Battleworld. With no Thing returning from the fight, Skrullicia wooed Johnny in order to get close to the FF and ended up marrying him! The real Alicia had been kept in suspended animation on a Skrull ship.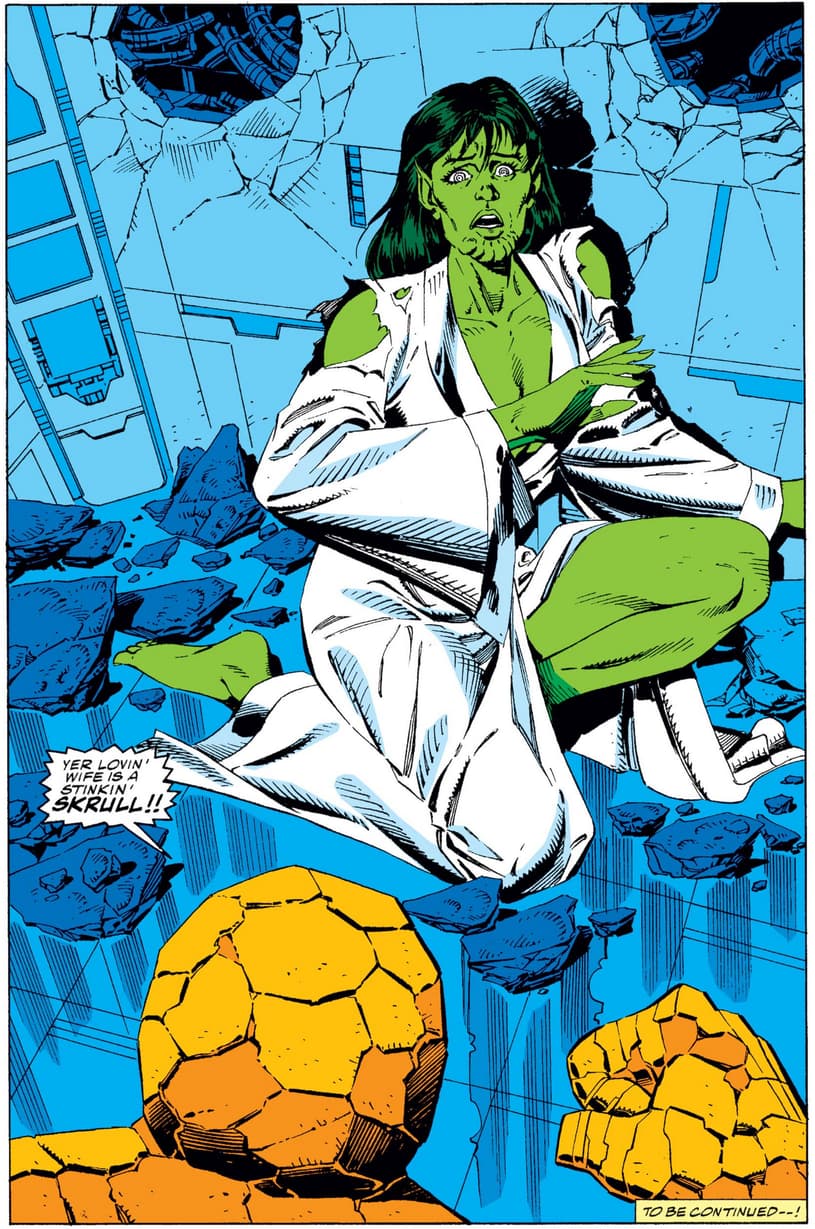 2008: AMAZING SPIDER-MAN #569 featured Eddie Brock's first appearance as Anti-Venom, which was a result of bits of the original symbiote in Eddie's system changed by Martin Li's powers. 
August 28
1917: Humanity was gifted with one of its greatest artistic minds as Jacob Kurtzberg, aka Jack Kirby, was born on the Lower East Side of Manhattan.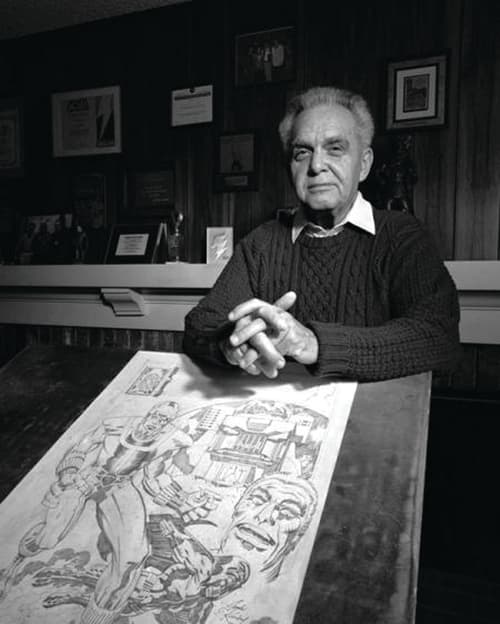 1984: Spider-Man gets a new costume, a sleek black and white number, in MARVEL SUPER HEROES SECRET WARS #8 by Jim Shooter and Mike Zeck. That costume went on to become one of Spidey's most iconic looks, and was revealed to be a symbiotic entity, later bonding with Eddie Brock to become Venom. Fun fact: technically, this both was and wasn't the first appearance of the costume. In-world, yes—this is where Spidey gets the costume. But the costume actually appeared first for readers in AMAZING SPIDER-MAN #252, released in January 1984!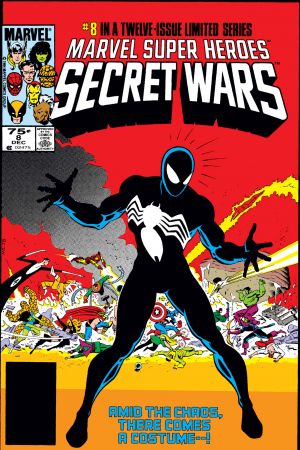 Secret Wars (1984) #8
published

added to marvel unlimited

letterer

inker

penciller

penciller (cover)

colorist

editor
What is Marvel Unlimited?
August 29
1955: GUNSMOKE WESTERN #32 featuring Kid Colt took over the series from WESTERN TALES OF BLACK RIDER, which took it over from BLACK RIDER, which took it over from WESTERN WINNERS, which took it over from ALL WESTERN WINNERS, which took it over from ALL WINNERS, which began in 1948, and the final issue of GUNSMOKE WESTERN arrived in 1963!
1972: SHANNA THE SHE-DEVIL #1 by Carole Seuling, Steve Gerber, and George Tuska introduced a new jungle queen—Shanna!
For more about these events and more Marvel news and history, tune in to This Week in Marvel every Friday wherever you get podcasts!
For more about Marvel's 80th Anniversary, visit marvel.com/marvel80!
The Hype Box
Can't-miss news and updates from across the Marvel Universe!