Culture & Lifestyle
Published December 23, 2022
Celebrate Stan Lee's 100th Birthday
And still inspiring us all!
Join Marvel.com all month long to celebrate Stan Lee's 100th birthday! Share your own favorite Stan Lee memories and creations on Twitter, Facebook, Instagram and more with #StanLee100.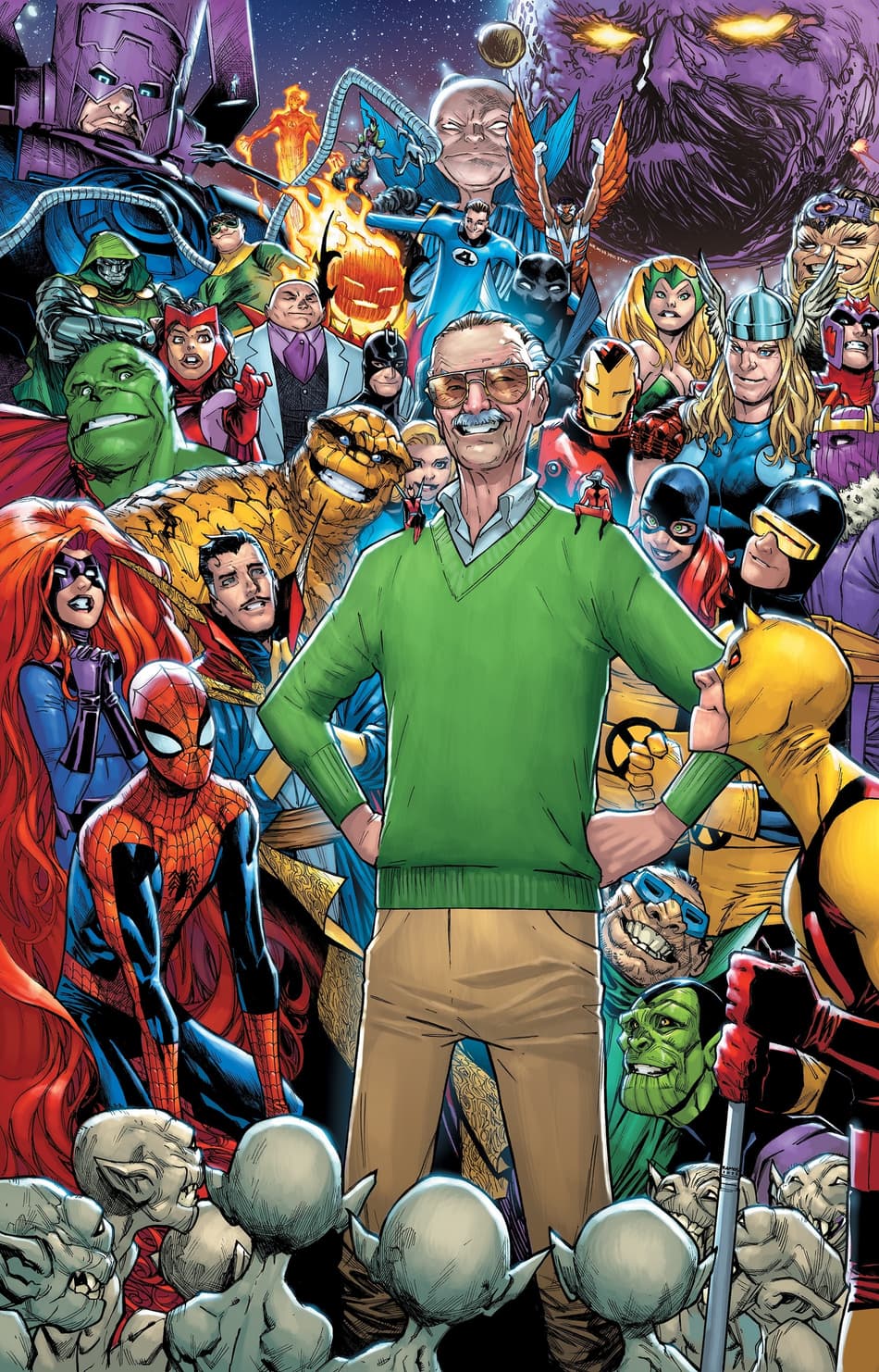 Today marks 100 years of Stan "The Man" Lee! While the legendary creator may have passed in 2018, his legacy continues to inspire us all.
In 1939, a teenage Lee began his career in comics, and, 75 years later, is celebrated as the creative tour de force behind Marvel's Silver Age—the co-creator of beloved characters like Spider-Man, the Fantastic Four, Hulk, Thor and the X-Men. All month long at Marvel.com we've been celebrating the creator's 100th birthday with a handful of spotlights, all highlighting the history, contributions, and community fostered by Stan Lee. Catch up on his birthday month below!
Why not start at the beginning of Stan's meteoric rise? Marvel's bullpen at the turn of the 1960s featured some of the biggest and best creatives around, and during that period, Lee worked with such talents as Jack Kirby, Steve Ditko, John Romita Sr., and Bill Everett to create some of the most beloved characters in all of media. Read our roundup on those Silver Age stories that built the foundation of Marvel Comics!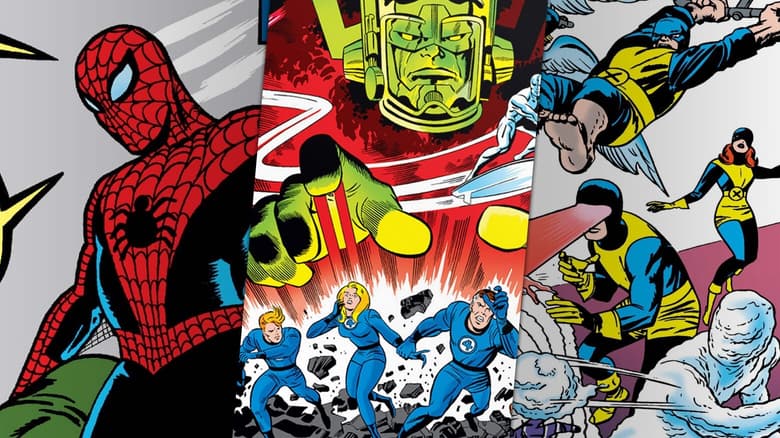 As a writer, scripter, and editor, Stan Lee worked with an awe-inspiring roster of artists to co-create iconic characters! We take a look back at some of the most important collaborations with creators like Kirby, Ditko, Romita, Moebius, and more.
Or, "Is that you, Stan?" You know him as a maestro of Marvel, but did you know that Stan Lee is also part of the very fabric of the Marvel Universe? Here are just a handful of times smilin' Stan went from behind the panels and onto the page.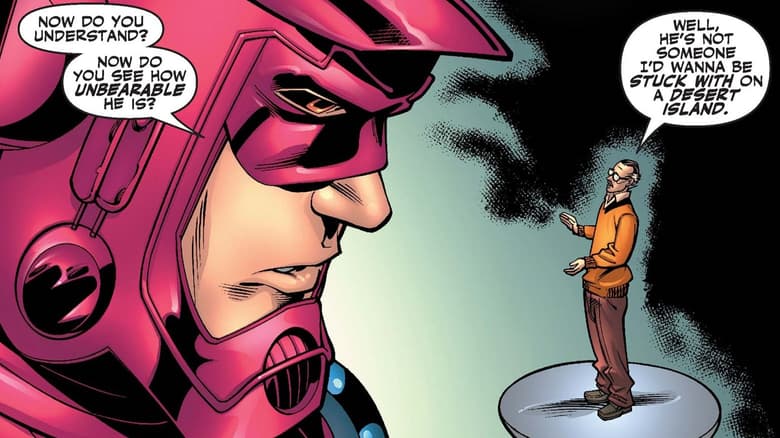 On the topic of cameos, Stan didn't just show his face in the pages of comics! Everyone has a favorite Stan cameo from the Marvel Cinematic Universe, and if you need a refresher on when and where he shows up on Earth, Xandar, Sakaar, and beyond, you can grab a recap here.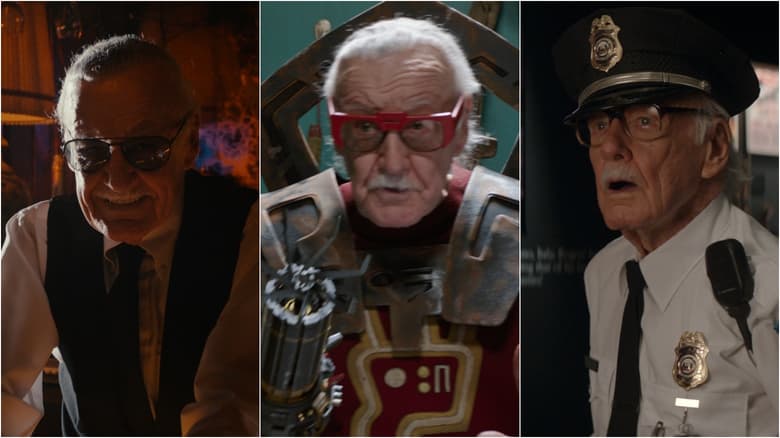 Stan Lee didn't build the House of Ideas by himself, but he was a driving force behind some of its most memorable moments. We look back some of those milestones—centered on Lee's major firsts—starting with his Timely Comics beginnings!
Classic quotes and kernels of wisdom from the editorial column of the man himself! For years, Stan Lee held court in the pages of "Stan's Soapbox," his personal column that ran in every Marvel comic published between 1967 through 1980. Musing on everything from the Marvel philosophy, to storytelling, entertainment, and meatier subjects like politics and prejudice, "Stan's Soapbox" was a firsthand account into the issues of the day. But it was also a direct channel for Marvel fans, AKA "True Believers," to participate and share!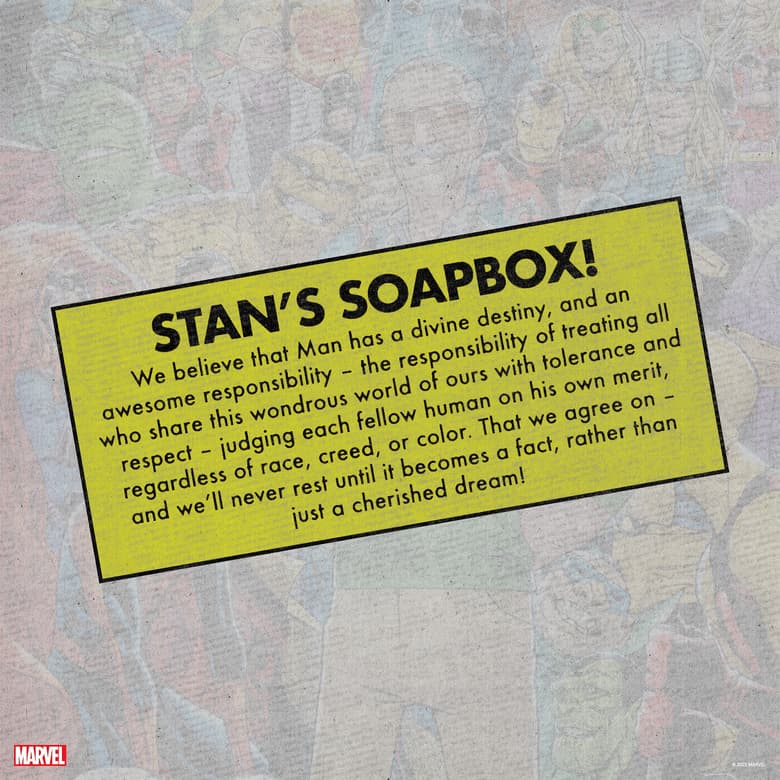 Stan Lee may be known for his comics, but he is as equally famous for his alliterative audacity and unique turn of phrase! No one spoke to his fans quite like Stan, and we've got the proof. From "Excelsior!" to "'Nuff Said!", here are a handful of the lofty legend's captivating catchphrases!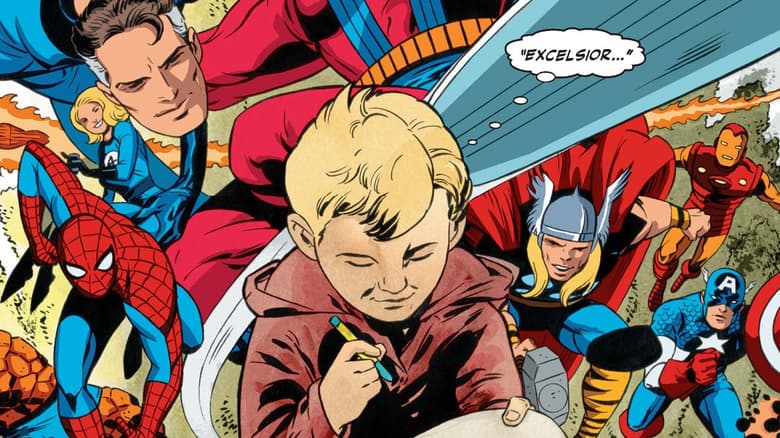 The Hype Box
Can't-miss news and updates from across the Marvel Universe!