Culture & Lifestyle
Published August 29, 2019
This Week in Marvel History: August 30-September 5
See what happened at Marvel on these dates in its 80-year history!

With Marvel celebrating its 80th anniversary this year – and to scratch my own history and research itches – every week I'm digging through a whole host of important dates and details for a special segment of This Week in Marvel called… (wait for it) … This Week in Marvel History! Important comics, storylines, character appearances and moments, real world releases and special Marvel milestones—it's all part of TWIMH! Here are just a few Marvel History notes for the week of August 30-September 5!
August 31
1939: MARVEL COMICS #1 was released! Namor, Human Torch, Angel, Ka-Zar, and Masked Raider all debut. It was the start of EVERYTHING! If you want a deep dive into the issue, listen to our first This Week in Marvel Unlimited Reading Club episode of the year! And keep the celebration going with MARVEL COMICS #1000, now on sale!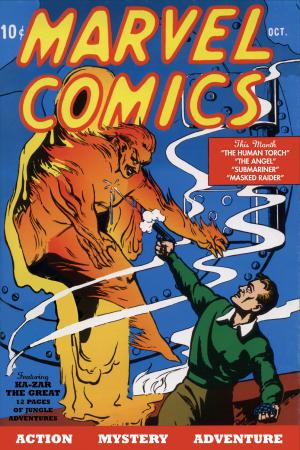 1967: S.H.I.E.L.D. stalwart Clay Quartermain debuted in STRANGE TALES #163 by Jim Steranko! And ancient Inhuman king Randac, who was also the pioneer of Terrigenesis, was introduced by Stan Lee and Jack Kirby in a gorgeous backup story in THOR #146.
1982: Monica Rambeau debuted as the new Captain Marvel in AMAZING SPIDER-MAN ANNUAL #16 by Roger Stern and John Romita Jr. Monica has super energy powers and has also been essentially living energy at other times. She's been leader of the Avengers, leader of Nextwave, a member of the Ultimates. She's been called Photon, Pulsar, and Spectrum, her current moniker. We met a young Monica in Marvel Studios' Captain Marvel, and at San Diego Comic-Con, it was announced that Teyonah Parris will play Monica Rambeau in the Disney+ show WandaVision!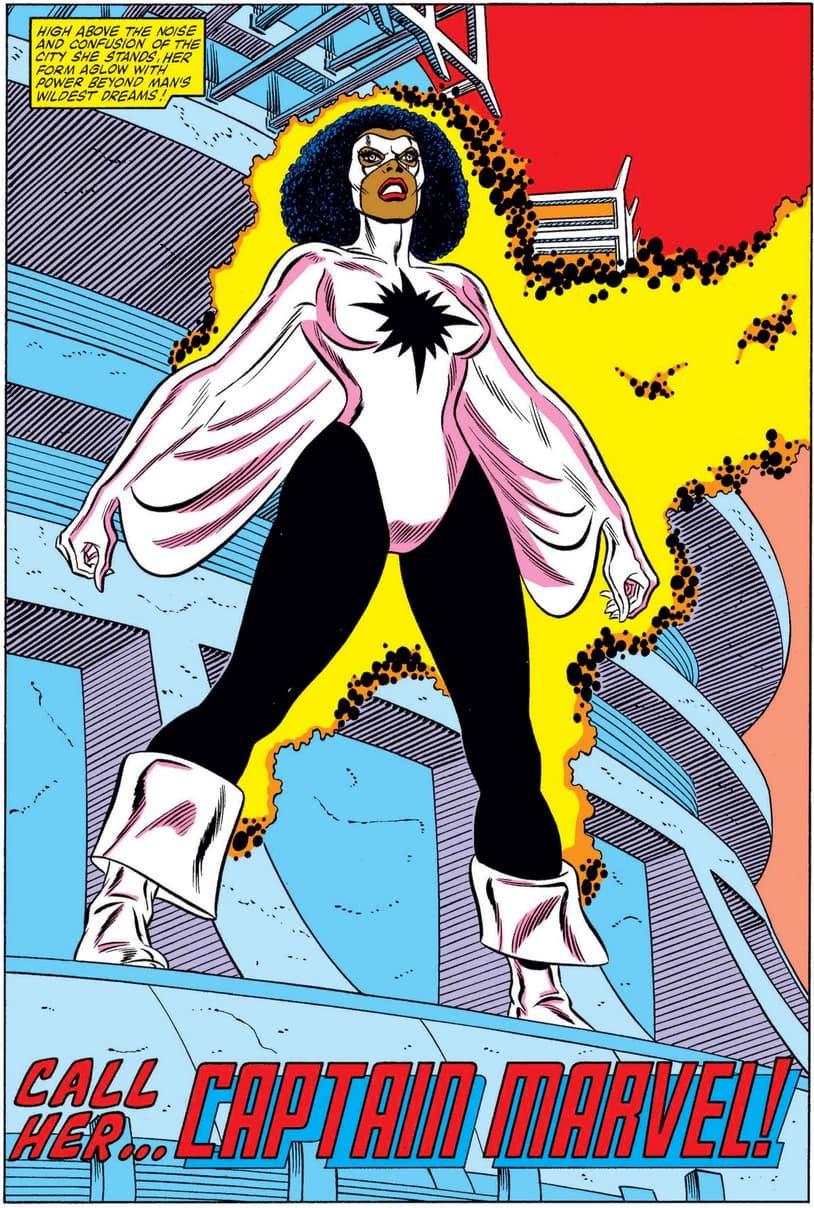 Also on this day: Kamala Khan co-creator G. Willow Wilson was born!
September 1
1926: Gentleman Gene Colan was born in the Bronx. Gene drew over 800 issues for Marvel, well over 1,200 comics credits overall. The earliest credit of his for Marvel that I could find was in LAWBREAKERS ALWAYS LOSE #1 from 1948! His last Marvel credit was a Cap & Bucky vs. monsters story in CAPTAIN AMERICA #601 from 2009! He actually drew the cover to CAPTAIN AMERICA'S WEIRD TALES #75 from 1949… which didn't have any Cap in it. He had incredible runs on DAREDEVIL, IRON MAN, SUB-MARINER, TOMB OF DRACULA, DOCTOR STRANGE, and HOWARD THE DUCK. Falcon, Carol Danvers, Blade, and more first hit comics pages thanks in large part to his incredible art.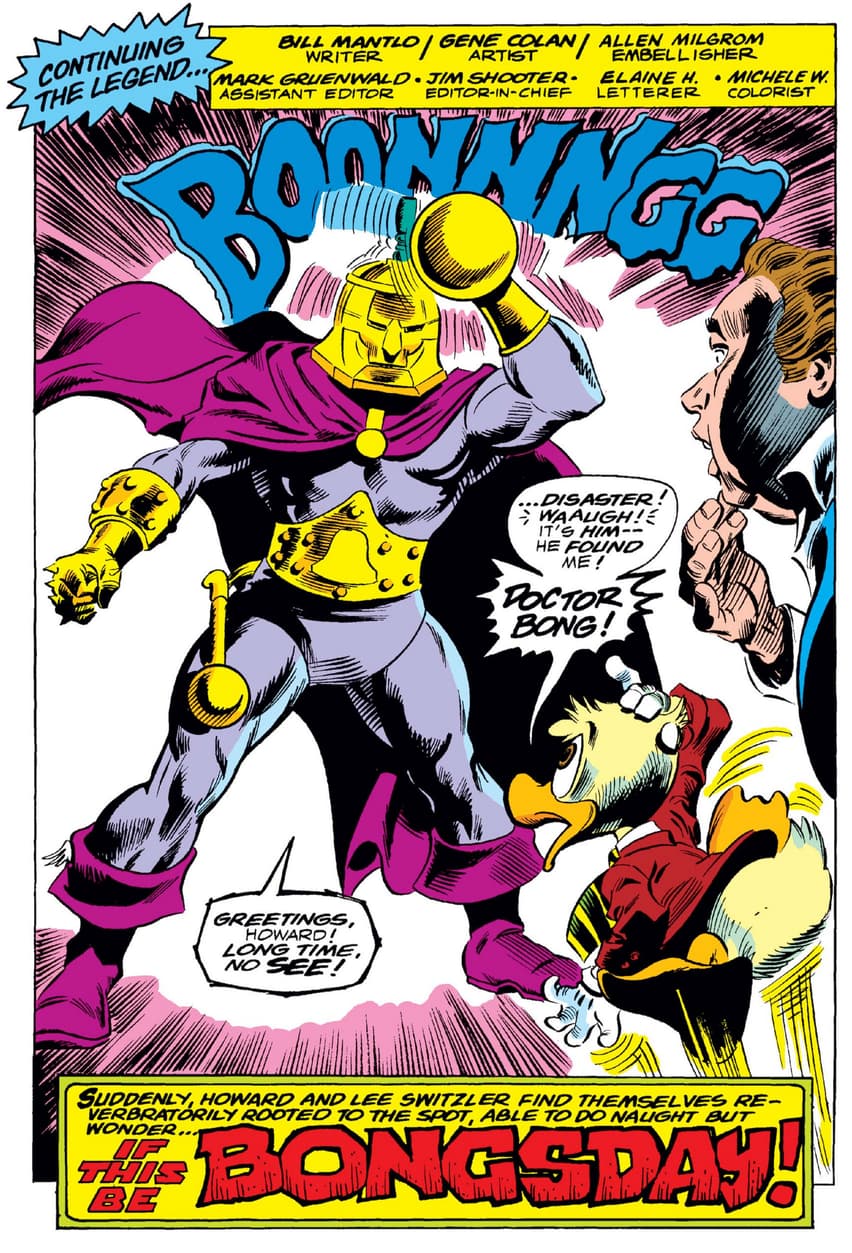 1950: WAR COMICS #1, Marvel's first 1950s war comic was released and ran until June 1957.
1964: Unus the untouchable debuted in X-MEN #8 by Stan Lee and Steve Jack Kirby. And we got a tiny look at one of Hulk's most iconic foes, the Leader, in TALES TO ASTONISH #62 by Stan Lee and Steve Ditko.
1966: Stan and Jack introduced the High Evolutionary, the Knights of Wundagore, Man-Beast, and Wundagore Mountain in a story titled "The People-Breeders" in THOR #134.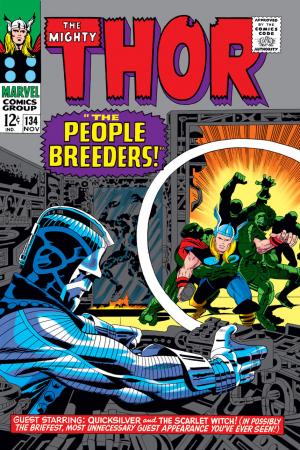 1992: Blade, Hannibal King, and Frank Drake starred in NIGHTSTALKERS #1 by DG Chichester and Ron Garney. They'd first come together as a team a little earlier, in the pages of GHOST RIDER, and all of this happened during the crossover event, Rise of the Midnight Sons!
September 2
1958: This is a pretty important date in Marvel history, in my humble opinion! Why? Because it's the date when both TALES OF SUSPENSE and TALES TO ASTONISH—as well as STRANGE WORLDS, which only lasts five issues, but has the same creators and vibe—began. The month before, there hadn't been any comics published! That's not to say nothing was releasing, since PATSY WALKER and MILLIE and KID COLT and STRANGE TALES and others were still in production, but it feels like a reset and realignment, with top-tier sci-fi, monster, and suspense stories being created by Stan Lee, Steve Ditko, and Jack Kirby for these TALES books. And of course, once the Marvel Age began, TALES OF SUSPENSE featured Iron Man and Captain America, and TALES TO ASTONISH featured Ant-Man, Hulk, Sub-Mariner. Real cool stuff!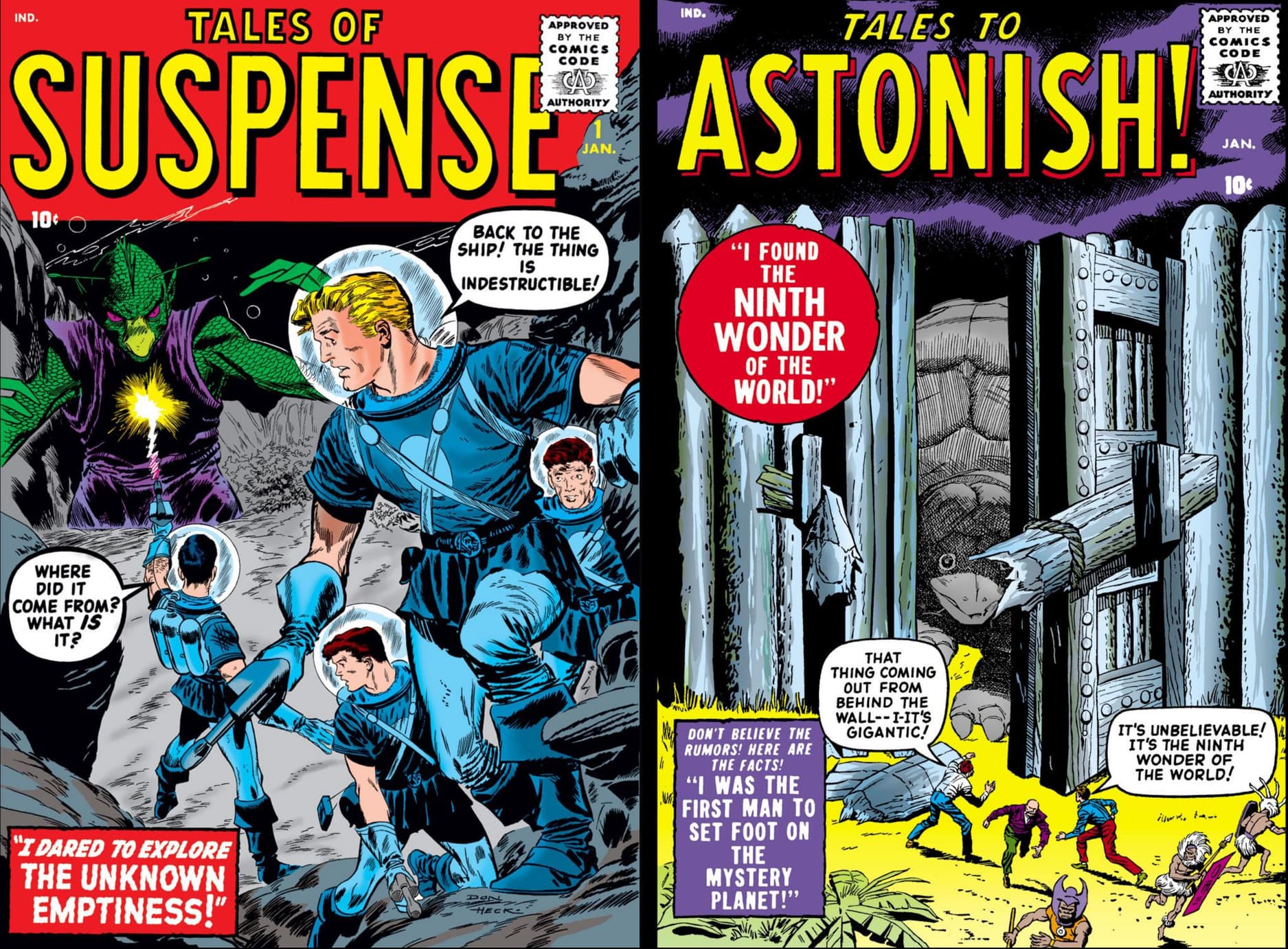 September 3
1963: Lots of entrances and exits today!
1965: Stan Lee and Werner Roth introduced the Sentinels and Bolivar Trask in X-MEN #14.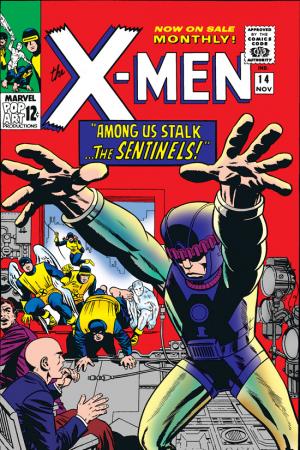 1991: Bishop, along with Malcolm and Randall, made a huge last-page intro in UNCANNY X-MEN #282 by Whilce Portacio and John Byrne. We learn much more about Bish next ish, but from the mullet, the tattoo, the scarf, the powers, the mystery, he was one of the most dynamic new characters of the '90s and remains a fan favorite today.
2003: The crossover event no one believed could happen… happened! JLA/Avengers #1 by Kurt Busiek and George Perez rocks the comic world. Jointly published by Marvel Comics and the distinguished competition, it was one of the first crossovers between the companies, and is also currently the last. According to sources, the series had been suggested way back in 1979, with Perez drawing pages of an original plot from 1981-1983. But it all fell apart until 2002, when plans came together for the project to move forward. It features huge rosters of heroes, epic weapons and artifacts, mind-bending cosmic abstracts, and the fate of universes at stake. Plus, it's by two of the greatest comic minds of the last few decades! Well worth a re-read!
September 4
1962: Zarrko the Tomorrow Man debuted in JOURNEY INTO MYSTERY #86. Names in the future are cool.
1973: Shang-Chi, Master of Kung Fu debuted in SPECIAL MARVEL EDITION #15 by Steve Englehart and Jim Starlin. It's a cool intro with rad fights, familial drama, intrigue, and tons of setup.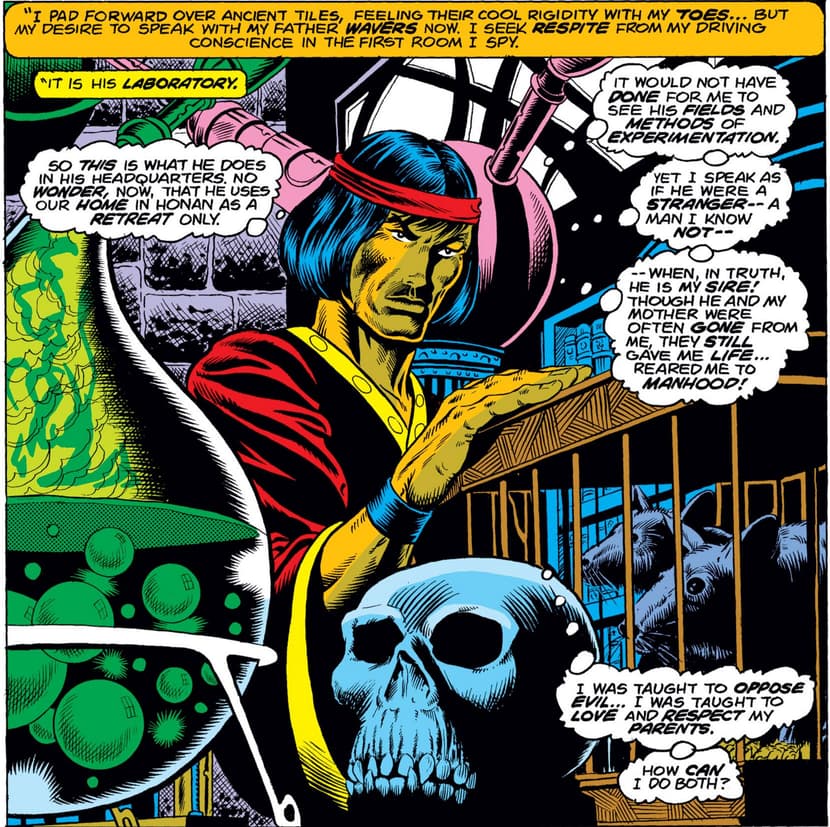 1996: FANTASTIC FOUR #1, the first of the HEROES REBORN titles, was launched by Jim Lee, Brandon Choi, and Wildstorm Studios. This followed the events of the ONSLAUGHT saga and lasted for 13 issues.
September 5
1972: Moondragon, member of the Guardians of the Galaxy and Infinity Watch and daughter of Drax, debuted in IRON MAN #54 by Mike Friedrich and George Tuska. Well, she calls herself Madame MacEvil this issue and takes over Tony's armor forcing him to fight Namor. She created a computer and it called her Madame McEvil, but her Moondragon name was revealed in DAREDEVIL #105 in July 1973, along with her origin and connection to Thanos.
2001: Jessica Jones made her first appearance in the Marvel MAX title, ALIAS #1 by Brian Michael Bendis and Michael Gaydos. And ORIGIN #1 by Paul Jenkins and Andy Kubert kicked off the beginning of revealing Wolverine's name and origins. As we know now, he was a sickly boy named James Howlett from a wealthy Canadian family whose bone claws and mutant powers come out during a very traumatic event in his childhood, which is recounted in ORIGIN.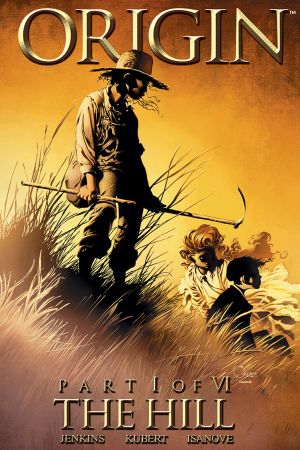 For more about these events and more Marvel news and history, tune in to This Week in Marvel every Friday wherever you get podcasts!
For more about Marvel's 80th Anniversary, visit marvel.com/marvel80!
The Hype Box
Can't-miss news and updates from across the Marvel Universe!