Culture & Lifestyle
Published December 23, 2019
This Week in Marvel History: December 20-26
See what happened at Marvel on these dates in its 80-year history!

With Marvel celebrating its 80th anniversary this year – and to scratch my own history and research itches – every week I'm digging through a whole host of important dates and details for a special segment of This Week in Marvel called… (wait for it) … This Week in Marvel History! Important comics, storylines, character appearances and moments, real world releases and special Marvel milestones—it's all part of TWIMH! Here are just a few Marvel History notes for the week of December 20-December 26!
December 20
1940: Captain America, Bucky Barnes, and Red Skull debuted in CAPTAIN AMERICA COMICS #1 by Joe Simon and Jack Kirby. It's a jam-packed, huge issue of bad-guy punching, all-American action. The Red Skull in this story is George Maxon, a corporate boss who's an American traitor wearing a mask, and he dies at the end. He was the first Red Skull, but not the last.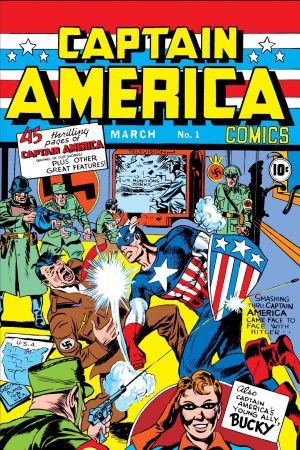 December 21
1971: Air-Walker first appeared in FANTASTIC FOUR #120 by Stan Lee and John Buscema. His name is Gabriel Lan, and he blows a golden trumpet to let the world know its end is at hand! Gabriel is a herald of Galactus and a robot, as we'd see in subsequent issues, and his story is a bit more complicated than we see in that first appearance. 
2005: Darwin debuted in the second story in X-MEN: DEADLY GENESIS #2 by Ed Brubaker and Pete Woods. A mutant with the ability to evolve and adapt to survive anything, his origin is tragic, and he played a role in this story about a secret team of lost X-Men. In the issue's main story by Brubaker and Trevor Hairsine, Banshee was seemingly killed while trying to save a plane of civilians.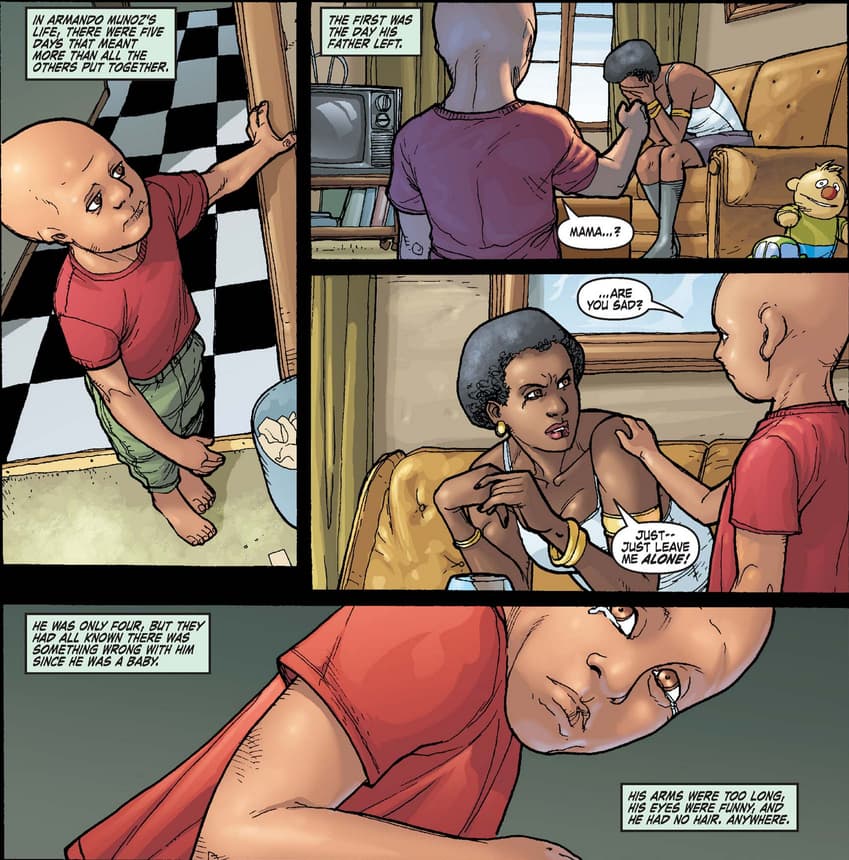 2016: A trip to the toy store during the holiday season goes wrong in POWER MAN AND IRON FIST: SWEET CHRISTMAS ANNUAL #1 by David F. Walker and Scott Hepburn.
December 22
1992: Jake Gallows made his first appearance as the Punisher in PUNISHER 2099 #1. Sparked by a tragedy similar to what Frank Castle experienced and the discovery of Castle's old Punisher War Journals, Jake took on the mantle and mission of the Punisher. 
December 23
1980: We got a flashback to when Tony Stark first met James "Rhodey" Rhodes in Vietnam in IRON MAN #144 in a story by David Michelinie, Joe Brozowski, and Bob Layton. This story followed shortly after Iron Man first escaped his initial captors and established their friendship in the midst of chaos and war. Recently in the pages of HISTORY OF THE MARVEL UNIVERSE, some Marvel Universe references of character involvement in the Vietnam War were retroactively refitted to be the Sin-Cong Conflict to accommodate the passage of time, rather than tying things to real-world events such as the Vietnam War.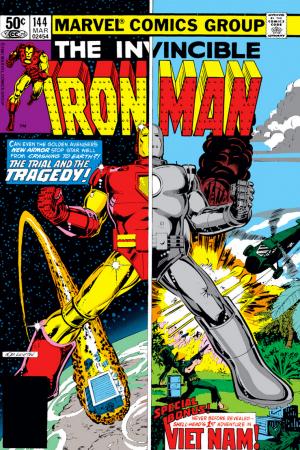 December 24
1974: Misty Knight made her debut in MARVEL PREMIERE #21 by Tony Isabella and Arvell Jones. Misty only made a small appearance in this issue, attacking Iron Fist because she believed he had hurt Colleen Wing. But Misty later went on to be a badass cop, hero, adventurer, Hero for Hire, and Daughter of the Dragon! 
1985: "Born Again" continued in DAREDEVIL #229 by Frank Miller and David Mazzucchelli, as Matt Murdock fights for his life on the streets. He woke up atop trash, was stabbed by Turk in a Santa Claus outfit, and more. Matt reunited with his mother after she was absent from his life for decades, and Kingpin worried that his master plan may not have succeeded. There are no Super Hero costumes this issue, just a helluva story.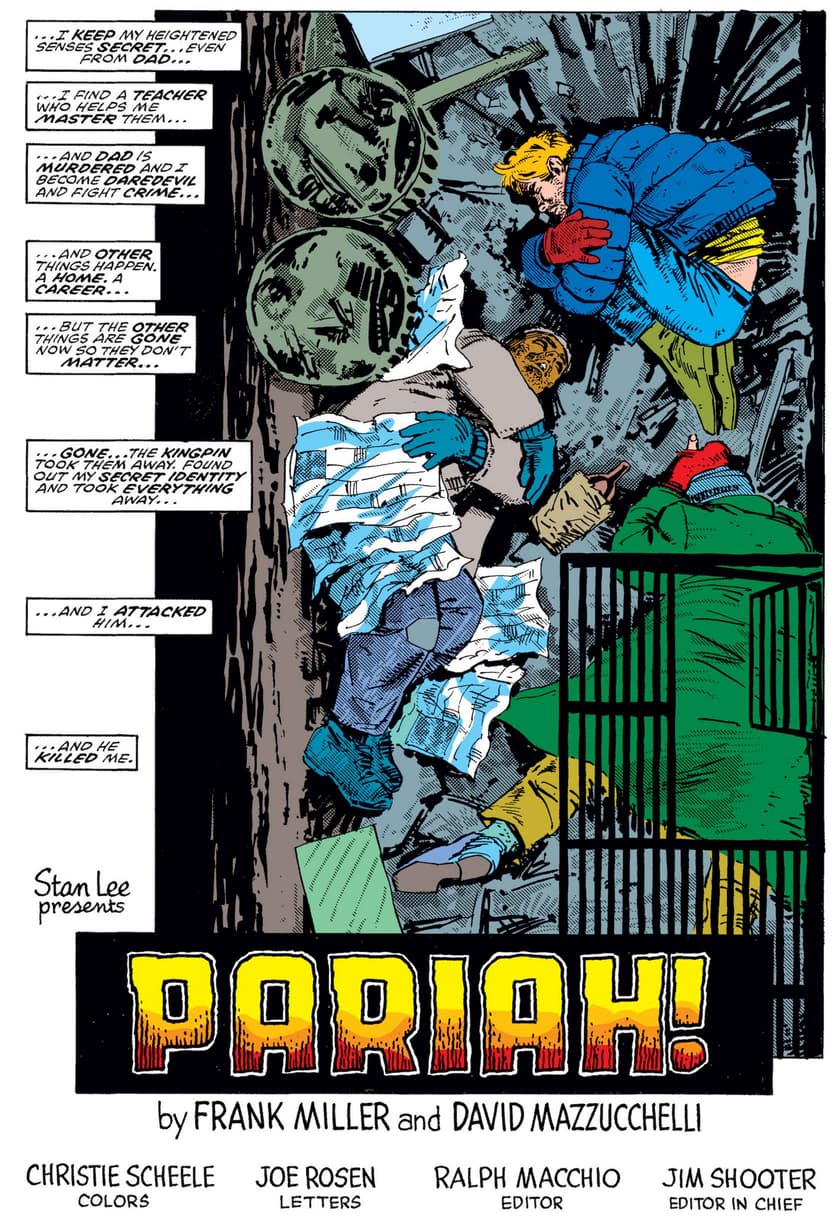 1996: A new Kraven the Hunter first appeared in PETER PARKER, THE SPECTACULAR SPIDER-MAN #243 by J. M. DeMatteis and Luke Ross. In fact, the identity of a secret mutant son of the original Kraven (who committed suicide at the end of "Kraven's Last Hunt") named Alexei Alyosha Kravinoff wouldn't be fully reveled for several issues. He was later believed to be killed by his sister Ana. 
December 25
1984: The original SECRET WARS event came to an end in SECRET WARS #12 by Jim Shooter and Mike Zeck. The first page of the book opened on a splash page showing Captain America's destroyed shield among smoldering ruins with the caption: "Twenty-one lie dead here. Twenty-one heroes blown to pieces by a bolt from the blue. Captain America… Thor… the Wasp… Captain Marvel… Hawkeye… Iron Man…" And it continued on the next page, one of the captions reading: "Blood oozing form the mangled remains of their flesh sizzles across the smoldering debris of their once-mighty fortress." Doctor Doom, with the Beyonder's power, destroyed all the heroes, but the power became too much for him. And with the Beyonder working through Klaw, Doom lost control, the heroes returned, and everything wrapped up. This series left lots of changes for characters and series—Ben Grimm stayed on Battleworld and She-Hulk took his place on the Fantastic Four; a second dragon joined the X-Men on their adventures, Spider-Man had his new black costume, etc.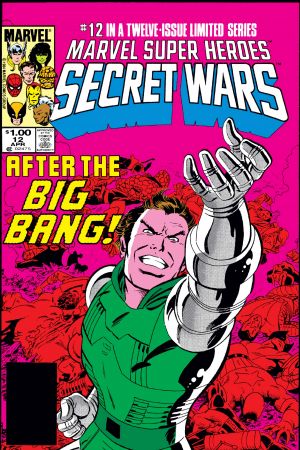 December 26
2012: AMAZING SPIDER-MAN #700 was a massive 104-page anniversary special issue with numerous stories, previews, galleries, and a letter column with Stan Lee. In the main story by Dan Slott and Humberto Ramos, Doctor Octopus fully took over Spider-Man's body, becoming the Superior Spider-Man, and Peter Parker's consciousness died in Otto's dying body.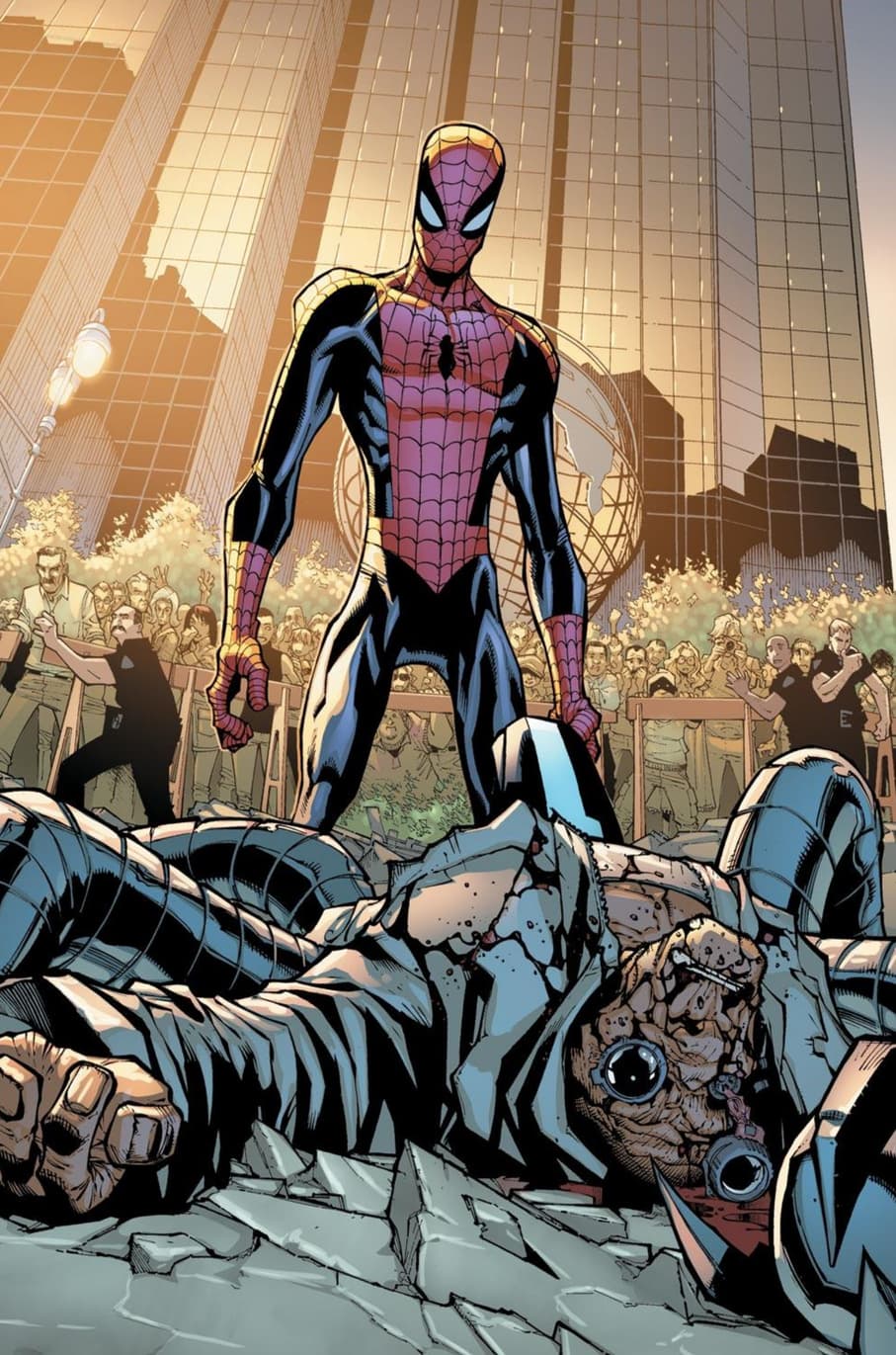 For more about these events and more Marvel news and history, tune in to This Week in Marvel every Friday wherever you get podcasts!
For more about Marvel's 80th Anniversary, visit marvel.com/marvel80!
The Hype Box
Can't-miss news and updates from across the Marvel Universe!