Culture & Lifestyle
Published July 15, 2019
This Week in Marvel History: July 12-July 18
See what happened at Marvel on these dates in its 80-year history!

With Marvel celebrating its 80th anniversary this year – and to scratch my own history and research itches – every week I'm digging through a whole host of important dates and details for a special segment of This Week in Marvel called… (wait for it) … This Week in Marvel History! Important comics, storylines, character appearances and moments, real world releases and special Marvel milestones—it's all part of TWIMH! Here are just a few Marvel History notes for the week of July 12-July 18!
For more about these events and more Marvel news and history, tune in to This Week in Marvel every Friday wherever you get podcasts!
July 12
1950: The first issue of TWO-GUN WESTERN was released… but it's issue #5. Marvel often renamed series and kept numbering, and as far as I can ascertain—and I'm not even 100% certain—this series was previously called CASEY, CRIME PHOTOGRAPHER. CCP was actually a radio show that began way back in the 1930s and was spun out into pulp magazines and more. The second issue of Casey has a weird clown with a gun on the cover. TWO-GUN WESTERN ran until 1952, and this first issue introduced the Apache Kid and had some John Buscema art! 
1983: Beta Ray Bill debuted in THOR #337, the first issue written by Walter Simonson! He'd drawn some issues previously, but from issues #337-382, Walt wrote all but two issues and drew most of them. It's one of the most iconic Marvel Comics runs, worth a read if you've never dug in, and lives up to the hype! PLUS, BETA RAY FREAKIN' BILL! Bill's an alien—a Korbinite—who is worthy enough to wield Mjolnir. He started out as Thor's enemy then became his ally.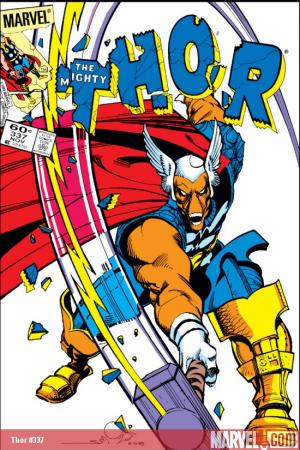 July 13
1971: Roy Thomas and Gil Kane introduced "A Monster Called… MORBIUS" in AMAZING SPIDER-MAN #101. Not only is Morbius a pseudo-vampire—he's the "living vampire" and got his powers and curse through science rather than a vamp bite—he rocked the DEEEEPEST V. This issue was during the period in which Spider-Man had six arms! Oh, and this is Roy's first issue as writer, taking over for Stan Lee! #classic
1982: Our man Obie AKA Obadiah Stane debuted in IRON MAN #163 by Denny O'Neil and Luke McDonnell.
July 14
1955: WYATT EARP #1, another western book, launched. It ran until January of 1960 and then briefly returned in the '70s.
1970: AVENGERS #80 by Roy Thomas and John Buscema introduced Native American hero Red Wolf.
1976: MARVEL PREVIEW #7 gives us the first appearance of Rocket! Kinda. It's a black and white story, "The Sword in the Star!" He shows up as a raccoon named Rocky who makes friends with a dude. And it's not in the Marvel Universe, as far as I can tell? It was a few years until the Rocket we know showed up proper, in the pages of INCREDIBLE HULK #271.
1987: Reed and Sue Richards decided to take some time away from the Fantastic Four with their son Franklin, so the team gained two new members in FANTASTIC FOUR #307 by Steve Englehart and John Buscema—Crystal and Ms. Marvel! Ms. Marvel being Sharon Ventura, not Carol Danvers or Kamala Khan, but the strong hero and former pro wrestler who would later be transformed into the She-Thing.
And in IRON MAN #223 by David Michelinie, Bob Layton, and Mark Bright, a new Blizzard was introduced. Justin Hammer arranged for criminal Donnie Gill to get the Blizzard costume and its powers to battle Iron Man. Turned out, Donnie also had Inhuman genetics and went through Terrigenesis thanks to the Terrigen bomb.
2000: The original X-Men film debuted in theaters.
2010: The conclusion to the "Grim Hunt" storyline in AMAZING SPIDER-MAN #637 by Joe Kelly, Michael Lark, and current Marvel Young Gun Marco Checchetto saw the death of the original Madame Web, Cassandra Webb, but major updates for two Spider-characters. Julia Carpenter, formerly Spider-Woman and Arachne, became the new Madame Web and Anya Corazon AKA Araña adopted the Spider-Girl identity for the first time.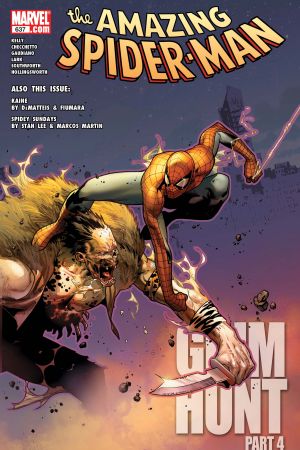 Amazing Spider-Man (1999) #637
published

added to marvel unlimited

rating

colorist

artist

penciller

editor

writer

letterer

penciller (cover)
What is Marvel Unlimited?
July 15
1969: Sauron the energy-vampire-pterodactyl-man fully debuted in the pages of X-MEN #60. One of my fave baddies!
1975: The original Champions debuted in the pages of CHAMPIONS #1… more or less. It's a team book, and this is the first time they're all together on the campus of UCLA, but they don't really become a team until a few issues later. The original squad is Hercules, Ghost Rider, Black Widow, Iceman, and Angel.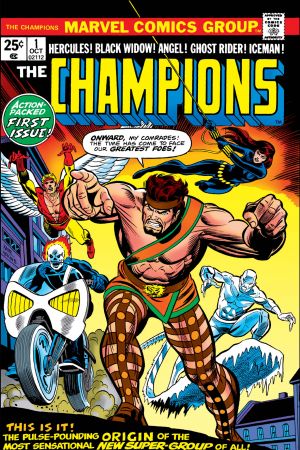 1986: Here's a neat one -- Psylocke AKA Betsy Braddock made her first appearance in NEW MUTANTS ANNUAL #2. But it wasn't really her first appearance. It was her first appearance in the U.S., and I believe her first as Psylocke. She had been around for about a decade in Marvel's U.K. comics. She's the twin sister of Brian Braddock, aka Captain Britain, and for a time Betsy was even Captain Britain. But that was before this issue. This is a great comic by Chris Claremont and Alan Davis+, by the way. Highly recommended!
2015: Marvel Studios' Ant-Man opened in theaters.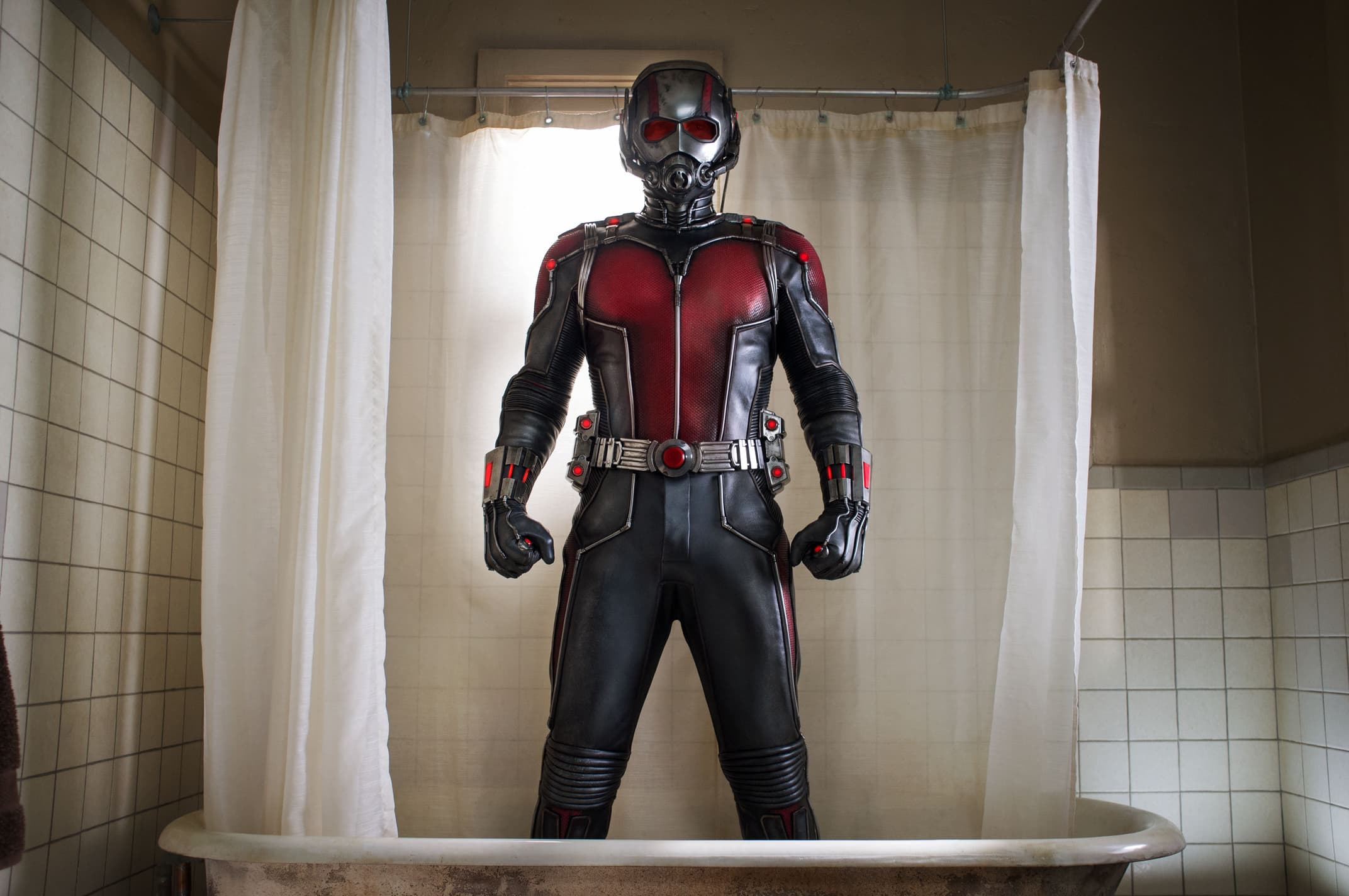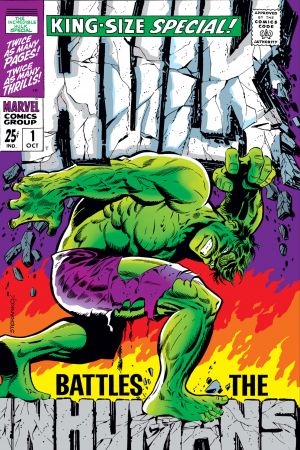 And the vicious alien race known as the Badoon debuted in SILVER SURFER #2 by Stan Lee and John Buscema. In some timelines, the Badoon became the greatest military power in the galaxy!
1985: A classic Spidey story, "The Death of Jean DeWolff," began in PETER PARKER, THE SPECTACULAR SPIDER-MAN #107 by Peter David and Rich Buckler. Police sergeant Jean DeWolff was found dead in her apartment, which led to mystery and steamy summer mid-'80s NYC grit and grime. This issue also introduced the Sin-Eater, a former S.H.I.E.L.D. agent who was enhanced with experimental drugs but broke bad. Sin-Eater was also vitally important to the origin of Venom since it was Peter Parker's work revealing the true identity of the Sin-Eater that set Eddie Brock's life off in a downward spiral, pushing him toward the symbiote, and giving them a shared reason to hate Spider-Man.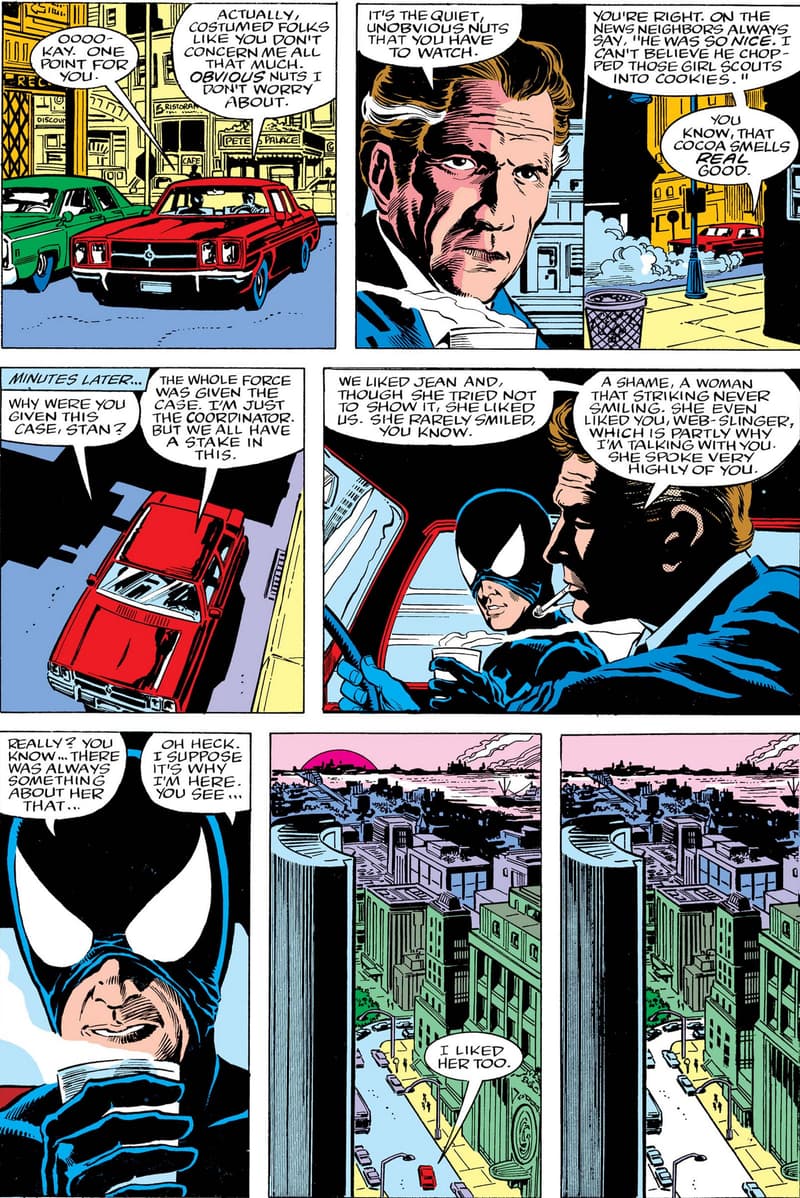 July 17
1996: The first IRON MAN series came to an end with issue #332. It was in the midst of the ONSLAUGHT saga, so Iron Man and many other heroes would go on to sacrifice themselves to stop Onslaught shortly after—and start anew in Heroes Reborn. But I had two other reasons to include this here: 1. Tony Stark was a teenager at this point. It was a whole thing. 2. This issue was drawn by Joe Bennett, who's now doing career-defining masterful work almost 25 years later on IMMORTAL HULK. 
July 18
1978: Karla Sofen became Moonstone in the pages of INCREDIBLE HULK #228. She'd been around for a while, and even trained under Dr. Faustus, but she leveled up to true Super Villain status starting with this issue by Roger Stern and Peter B. Gillis.
2012: CAPTAIN MARVEL #1 by Kelly Sue DeConnick and Dexter Soy was released, introducing Carol Danvers' most iconic identity and costume. If you recall from last week, Captain Marvel first appeared in AVENGING SPIDER-MAN #9, but this issue marked Carol's first chronological appearance as Cap. Can't forget to mention Carol's look as Captain Marvel is thanks to artist Jamie McKelvie, who redesigned her costume.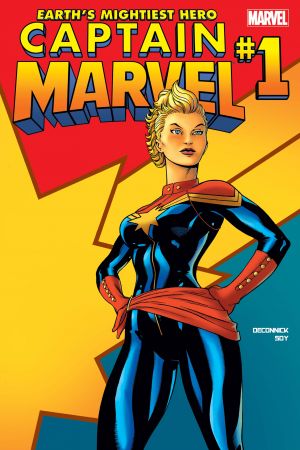 Captain Marvel (2012) #1
published

added to marvel unlimited

penciller (cover)

letterer

writer

editor

artist
What is Marvel Unlimited?
The Hype Box
Can't-miss news and updates from across the Marvel Universe!