Culture & Lifestyle
Published May 28, 2019
This Week in Marvel History: May 24-May 30
See what happened at Marvel on these dates in its 80-year history!

With Marvel celebrating its 80th anniversary this year – and to scratch my own history and research itches – every week I'm digging through a whole host of important dates and details for a special segment of This Week in Marvel called… (wait for it) … This Week in Marvel History! Important comics, storylines, character appearances and moments, real world releases and special Marvel milestones—it's all part of TWIMH! Here are just a few Marvel History notes for the week of May 24-May 30!
May 25
1949: Barry Windsor-Smith was born! One of the most influential artists—a true artist's artist! Some BWS highlights: the first two years of the original CONAN THE BARBARIAN comics; IRON MAN #232; 1984'S MACHINE MAN series; the original Weapon X story originally serialized in MARVEL COMICS PRESENTS #72-84; UNCANNY X-MEN #186, 198, 205, 214.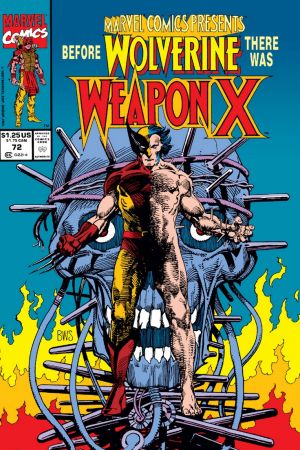 May 26
1952: The series HEDY OF HOLLYWOOD COMICS ended with issue #50. Originally the series began as YOUNG ALLIES in 1941, then became ALL WINNERS COMICS before becoming HEDY DE VINE COMICS in the late '40s.
1954: OUTLAW KID #1 introduces the Outlaw Kid, a second-tier Marvel western hero. BUT, the stories were drawn by Doug Wildey, creator of Johnny Quest. Wildey would later go on to do tons of work for Hanna-Barbera—including the '70s Godzilla cartoon!
1992: The War Machine armor fully debuts in IRON MAN #282. It pops up on the last page of the previous issue, but here we get to see it really unleashed. Tony as War Machine goes up against the Masters of Silence, a sort of techno ninja crew. Rad stuff!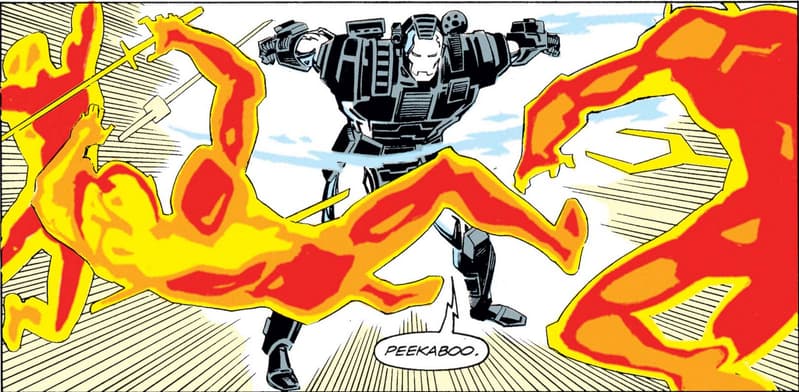 1998: The "Nick Fury: Agent of S.H.I.E.L.D." TV movie first aired on Fox. It starred David Hasselhoff as Fury and included Hydra, Dum-Dum Dugan, Gabe Jones, Viper, Alexander Pierce, the Contessa, Arnim Zola, Baron Strucker, and more. Oh, how far we've come in 20 years!
2004: ASTONISHING X-MEN #1 by Joss Whedon and John Cassaday was released. This issue brought in tons of new fans, reinvigorating long-term X-Men fans and cementing itself as one of the seminal moments in X-Men history.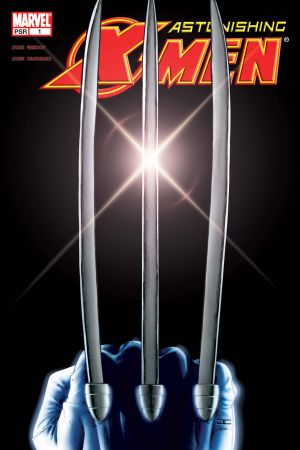 Astonishing X-Men (2004) #1
published

added to marvel unlimited

rating

inker

inker (cover)

penciler

penciler (cover)

writer

colorist

colorist (cover)

letterer
What is Marvel Unlimited?
Also on this day, Daisy Johnson first appeared in the pages of SECRET WAR #2 by Brian Michael Bendis and Gabriele Dell'Otto. That's a really gnarly story!
2006: "X-Men: The Last Stand" debuted in theaters.
2010: The Future Foundation debuted in the pages of FANTASTIC FOUR #579 by Jonathan Hickman and Neil Edwards. I love this issue, and this whole run of FF. It's the perfect time to revisit, with a new Future Foundation series on the way this summer!
May 27
1975: Moon Knight debuts in WEREWOLF BY NIGHT #32 by Doug Moench and Don Perlin. Moonie's a fascinating character—a merc who's dying and pledges service to the god Khonshu. Over time, we'd get some of the most in-depth explorations of morality and mental illness through Moon Knight. The first appearance isn't about all that, it's mostly a lot of fighting between MK and Wolfie!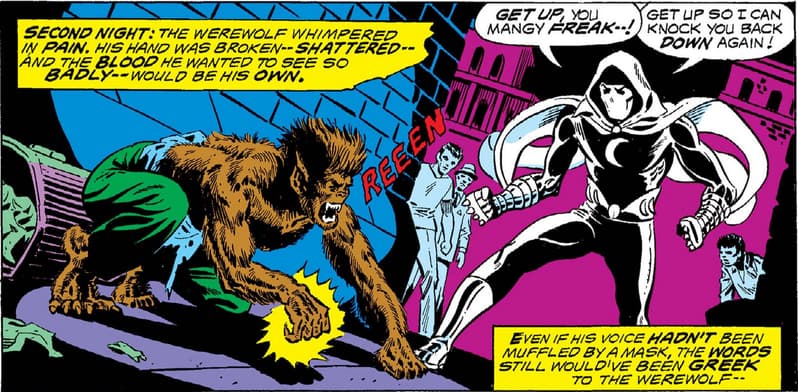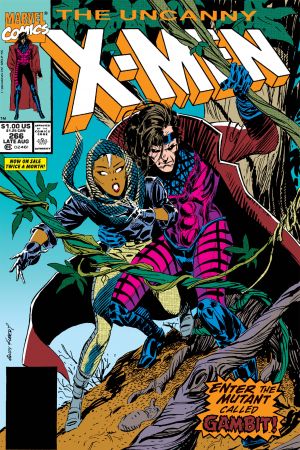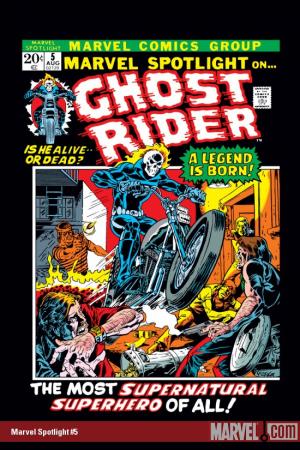 Marvel Spotlight (1971) #5
published

added to marvel unlimited

inker

penciler

writer

penciller (cover)

colorist

letterer
What is Marvel Unlimited?
For more about these events and more Marvel news and history, tune in to This Week in Marvel every Friday wherever you get podcasts!
For more about Marvel's 80th Anniversary, visit marvel.com/marvel80!
The Hype Box
Can't-miss news and updates from across the Marvel Universe!