Culture & Lifestyle
Published December 2, 2019
This Week in Marvel History: November 29-December 5
See what happened at Marvel on these dates in its 80-year history!

With Marvel celebrating its 80th anniversary this year – and to scratch my own history and research itches – every week I'm digging through a whole host of important dates and details for a special segment of This Week in Marvel called… (wait for it) … This Week in Marvel History! Important comics, storylines, character appearances and moments, real world releases and special Marvel milestones—it's all part of TWIMH! Here are just a few Marvel History notes for the week of November 29-December 5!
November 30
1950: The Arizona Kid debuted in ARIZONA KID #1, edited by Stan Lee with art by Golden Age luminaries Russ Heath and Dave Berg. The series only lasted six issues, but it's another footnote in Marvel's Western hero history. 
MYSTIC #1 was released and ran for 61 issues, lasting until April 1957. This first issue declared that Mystic includes "the most EERIE stories ever told!" One of the stories in this debut was called "The Strange Tree." EEEERIE! 
Gorgolla the Living Gargoyle was introduced in a story by Jack Kirby in STRANGE TALES #74. There's also a story by Steve Ditko called "When the Totem Walks." 
1976: A new team of Super Heroes—the UK-based Crusaders—burst on to the scene in INVADERS #14 by Roy Thomas, Frank Robbins, and Frank Springer. Among the group is Spirit of '76 AKA William Nasland, making his first appearance as that hero. Nasland would also be known as Captain America for a time, after Steve Rogers was thought to be killed during World War II. 
Invaders (1975) #14
published

added to marvel unlimited

penciller (cover)

colorist

inker

penciler

letterer

writer
What is Marvel Unlimited?
1982: Roderick Kingsley made his debut as Hobgoblin in AMAZING SPIDER-MAN #238 by Roger Stern and John Romita Sr. and John Romita Jr. Kingsley found Norman Osborn's notebooks and weapons and tech, and decided to use them for his own evil gains—with a bit of a twist!
1993: IRON MAN #300 by Len Kaminiski and Kevin Hopgood saw Tony suit up a bunch of his allies to become the Iron Legion in order take on the titanic menace of Ultimo.  
2005: 2005's AMAZING FANTASY #15 introduced six (maybe seven?) new characters, an homage to the original AMAZING FANTASY #15 that introduced Spider-Man. The characters include Positron, Blackjack, Monstro, Heartbreak Kid, Mastermind Excello, and the Great Video (and "The Guy in Spider-Man's Armpit"). There are some really cool ideas and stories in here, but the biggest debut here is for Mastermind Excello AKA Amadeus Cho by Greg Pak and Takeshi Miyazawa!
December 1
1966: Carter Slade's Ghost Rider debuted in GHOST RIDER #1 by Gary Friedrich and Dick Ayers. He'd later get the name Phantom Rider once the more supernatural Ghost Rider gained popularity. Also, Carter's brother, another person to take the moniker of Phantom Rider, is THE WORST. 
Ulik debuted in THOR #137 by Stan Lee and Jack Kirby. The mightiest of all rock trolls, Ulik debuted with one of the coolest splash-page entrances this issue. Big troll dude with metal pounders!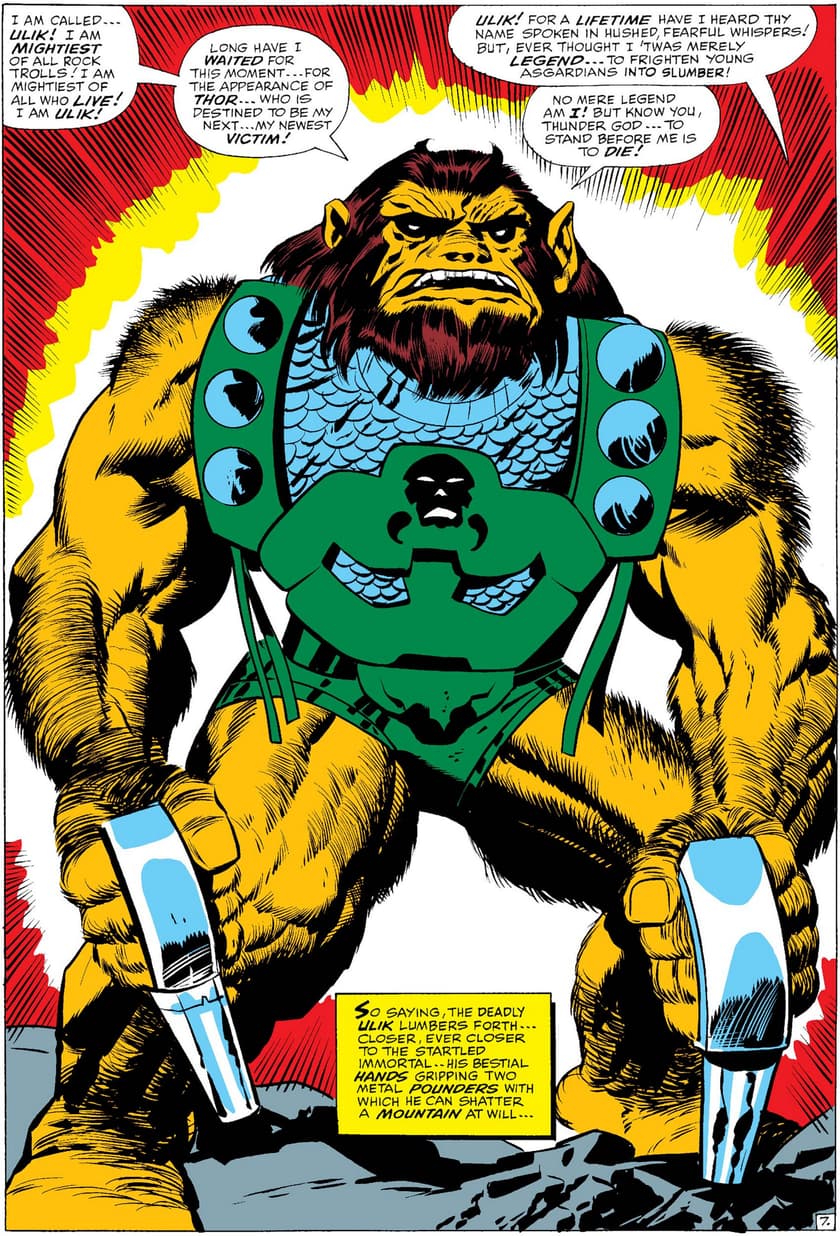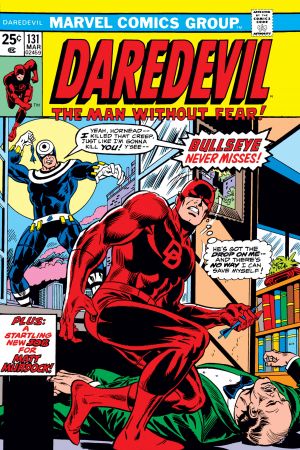 December 3
1964:  Mr. Fear and the Fellowship of Fear debuted in DAREDEVIL #6. The Fellowship is really just Mr. Fear, the Eel, and Ox of the Enforcers, so not the most terrifying, but it makes for a cool story by Stan Lee and Wally Wood!  
Thor revealed his identity to Jane Foster in JOURNEY INTO MYSTERY #113 by Stan Lee, Jack Kirby, and Chic Stone. BUT, when he told her the secret, she freaked out! Odin also got suuuuuper annoyed that his son was so keen on mortality that Odin removed Thor's godliness! When Don Blake tried to turn into Thor to battle the Grey Gargoyle, he didn't! The secret remains safe. In the Tales of Asgard story by Stan and Jack in the same issue, we got to see Thor and Loki as children, wearing really awesome shirts with their initials on them.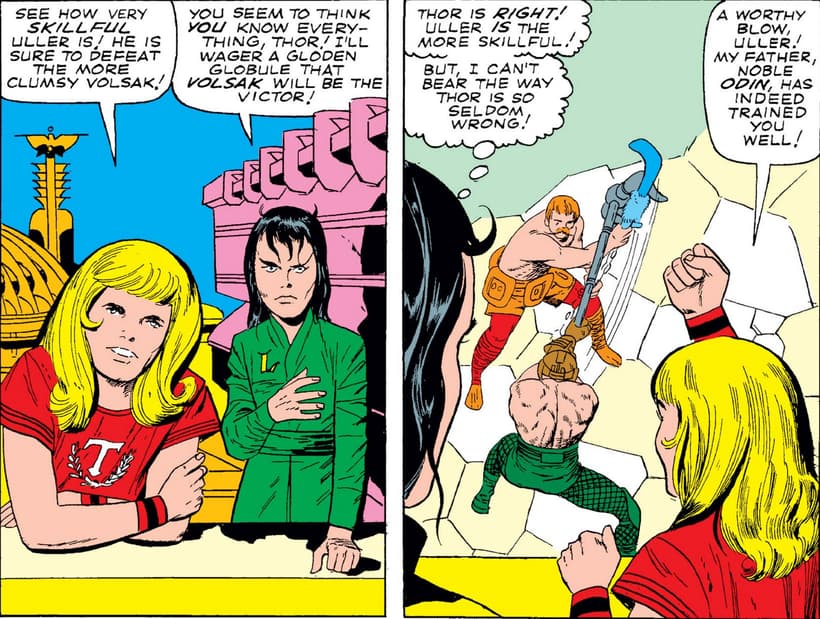 1985: ALPHA FLIGHT #32 by Bill Mantlo and Jon Bogdanove saw Heather Hudson take on the mantle of the all-new Vindicator, the moniker of her dead husband James Hudson.  
1991: Mikhail Rasputin, brother to Colossus and Magik, debuted in UNCANNY X-MEN #285 by Whilce Portacio, Jim Lee, and John Byrne. This story arc is a heartbreaker, let me tell you. Also, this issue is beautiful and weird.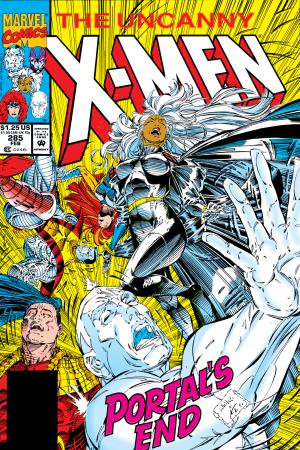 December 4
1973: Foolkiller debuted in MAN-THING #3 by Steve Gerber and Val Mayerik. In a story titled "Day of the Killer, Night of the Fool," Foolkiller arrived to… kill fools. He believed he was chosen to punish "fools" with his wild, silent ray gun and big, floppy hat. After killing some hippie fools, he went after Man-Thing. There's a GORGEOUS double-page spread of Man-Thing battling some 'gators!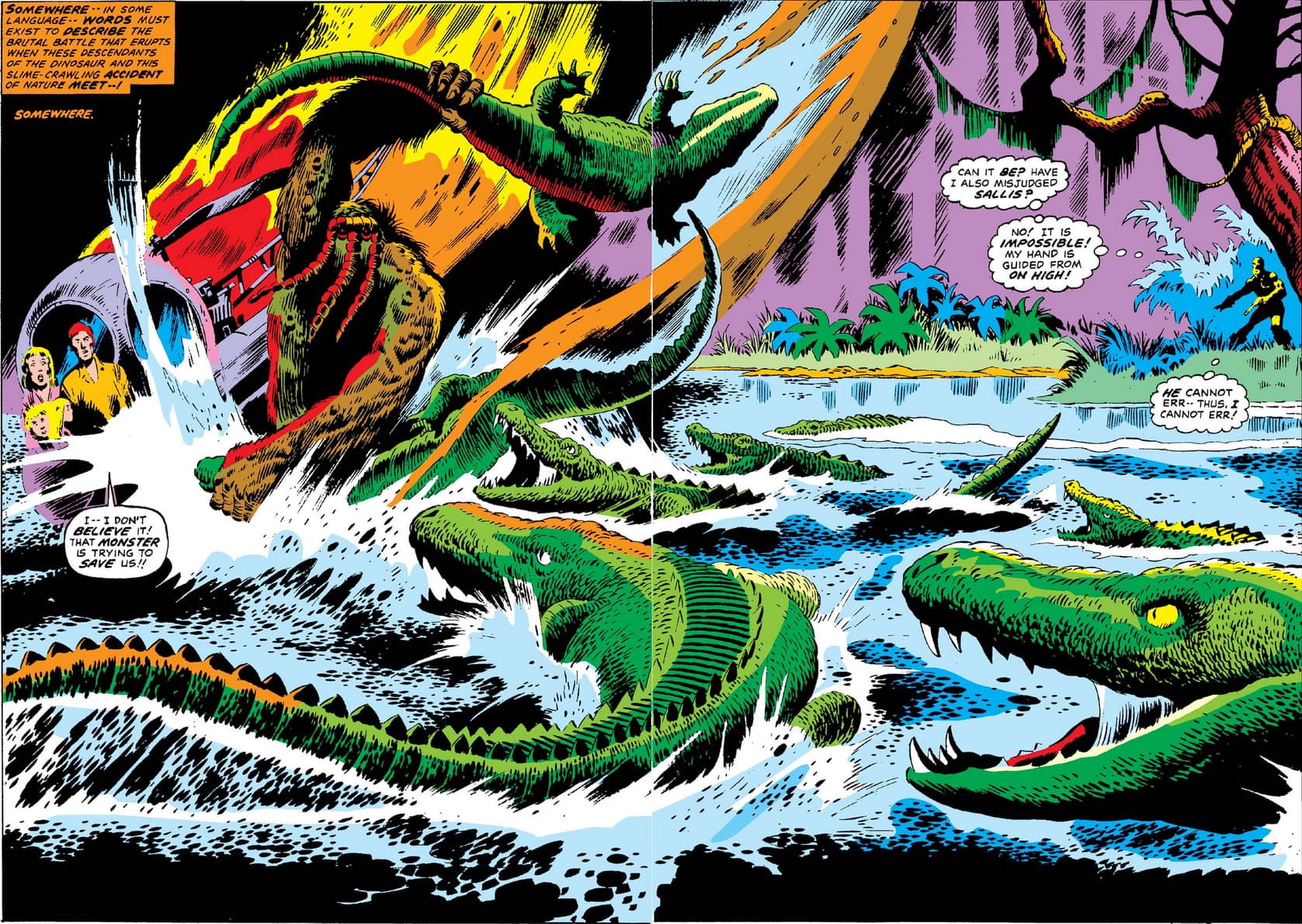 December 5
2008: Punisher: War Zone hit movie theaters. I LOVE THIS MOVIE SO MUCH AND THINK EVERYONE SHOULD WATCH IT AS LONG AS THEY ARE THE APPROPRIATE AGE. 
For more about these events and more Marvel news and history, tune in to This Week in Marvel every Friday wherever you get podcasts!
For more about Marvel's 80th Anniversary, visit marvel.com/marvel80!
The Hype Box
Can't-miss news and updates from across the Marvel Universe!