Culture & Lifestyle
Published February 28, 2021
'WandaVision': Make Doctor Nielsen's Baby Fruit Salad
The Marvel Studios series is now streaming on Disney+!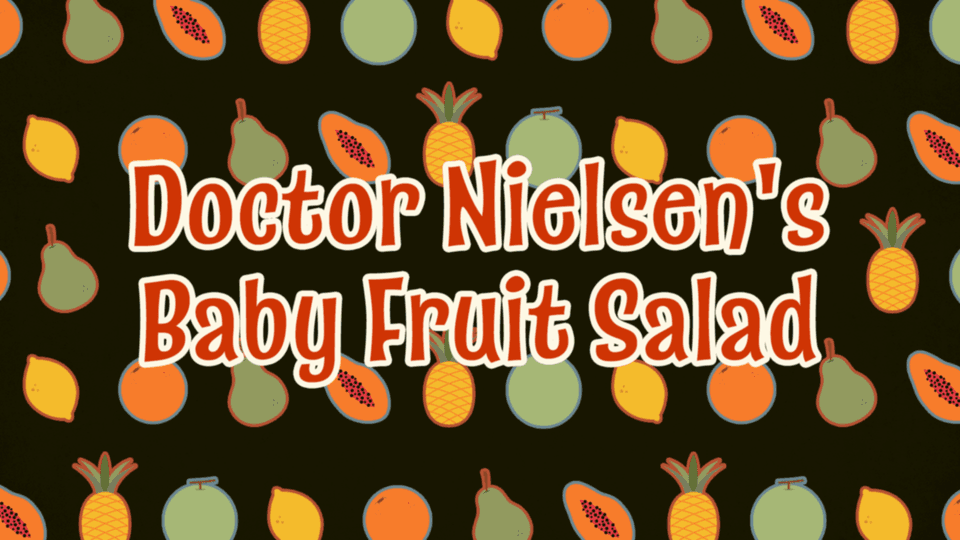 Grab the TV tray — we're making snacks for Marvel Studios' WandaVision! Whether you're looking for a full meal or something to munch on, we've got just the recipe you can whip up in a snap...because doesn't everyone have the fixins for a four-course meal just lying around? We've partnered with chef Justin Warner to bring you a themed food paired with each episode of WandaVision, so dive into what we're cooking today in the recipe below! WandaVision is now streaming on Disney+.
Wanda Maximoff and Vision's family is expanding! In Episode 3 of Marvel Studios' WandaVision, "Now In Color," the duo enlist Dr. Nielsen to check in on the mom-to-be. In all his 70s era glory, the doc explains that as the baby grows, its size can be related to fruit, culminating with "HONEY-DUE" [insert laugh track here]. 
Here, those very fruits actually get along quite nicely in the form of a fruit salad cut up to resemble a bassinet.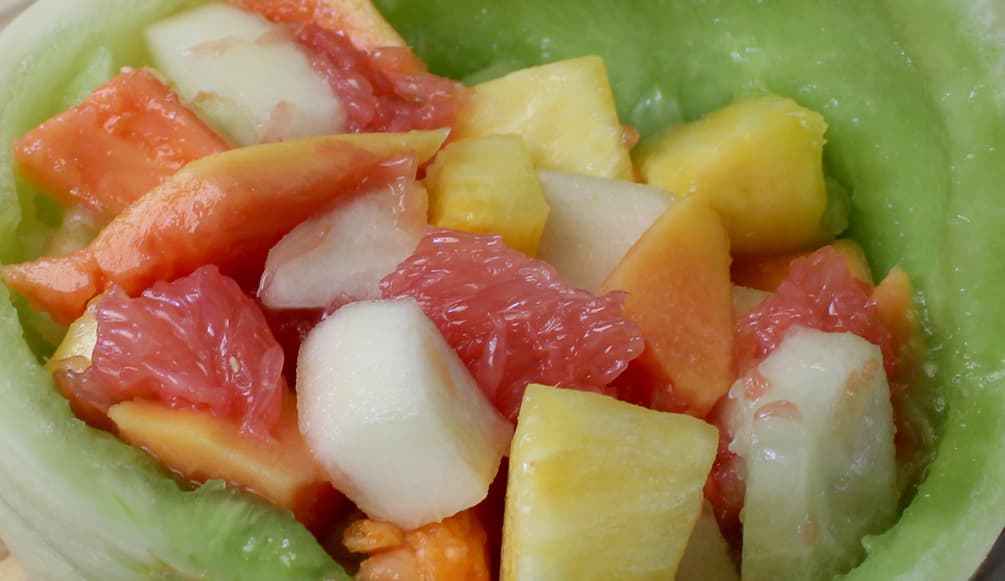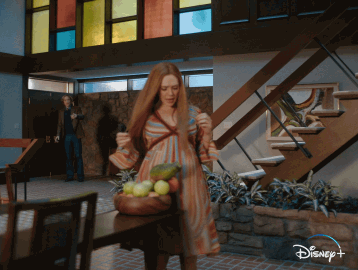 INGREDIENTS
juice of one lemon
1 pear, peeled, cored and diced
1 papaya, peeled, seeded and diced
1 grapefruit, peeled and cut in to segments
4 ounces fresh pineapple chunks
1 honeydew
Binkies, for garnish
DIRECTIONS
STEP ONE: In a non-reactive bowl, place the lemon juice, pear, papaya, grapefruit and pineapple.  Toss to combine and coat with the lemon juice.
STEP TWO: To make the bassinet, slice a sliver off the side of the honeydew.  This will make for a stable bottom to the bassinet.
STEP THREE: Make a vertical cut about 2/3 across to about half way down from the top of the honeydew.  Cut perpendicularly and remove the section of honeydew.
STEP FOUR: Using a big spoon or melon baller, scrape out the seeds and discard.  Remove the flesh of the honeydew, adding as much as you'd like to the already mixed fruit and reserving the rest for later consumption or an agua fresca.
STEP FIVE: Garnish with binkies.
STEP SIX: Fill the scraped honeydew with the fruit salad and serve.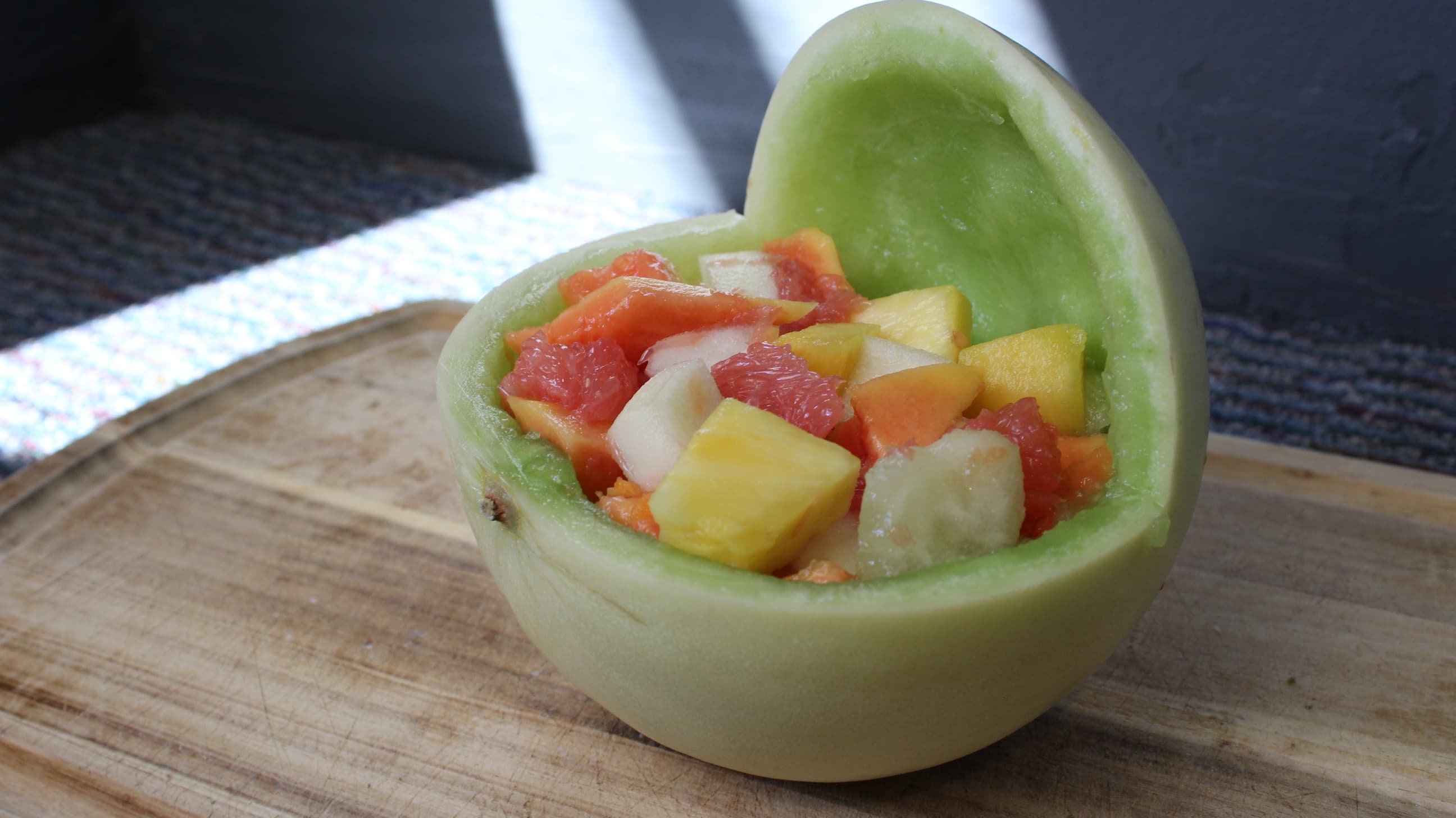 Starring Elizabeth Olsen and Paul Bettany, WandaVision marks the first series from Marvel Studios streaming exclusively on Disney+. The series is a blend of classic television and the Marvel Cinematic Universe, and joining Olsen and Bettany are Kat Dennings, who reprises her role as Darcy Lewis from Marvel Studios' Thor and Thor: The Dark World; Randall Park, who reprises his role as Agent Jimmy Woo from Ant-Man and The Wasp; and newcomers Kathryn Hahn, who plays their plucky neighbor, and Teyonah Parris, who plays the adult Monica Rambeau, who was first introduced in Captain Marvel. 
Looking for more WandaVision? Follow @WandaVision on Twitter WandaVisionOfficial on Facebook!
Want more exciting information about Phase 4? Find the latest Marvel Cinematic Universe news right here — and stay tuned for more!
This is just the beginning of the Phase 4 news. Stay tuned to Marvel.com for more details! And be sure to follow Marvel on Facebook, Twitter, and Instagram.
The Hype Box
Can't-miss news and updates from across the Marvel Universe!