Culture & Lifestyle
Published February 26, 2021
'WandaVision': Make Agnes' Lobster Thermidor-in-a-Snap
The Marvel Studios series is now streaming on Disney+!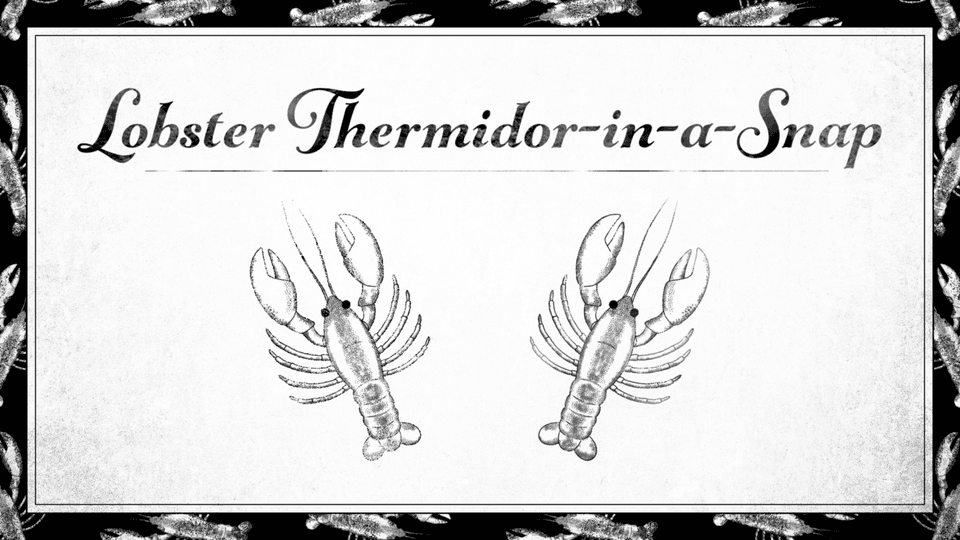 Grab the TV tray — we're making snacks for Marvel Studios' WandaVision! Whether you're looking for a full meal or something to munch on, we've got just the recipe you can whip up in a snap...because doesn't everyone have the fixins for a four-course meal just lying around? We've partnered with chef Justin Warner to bring you a themed food paired with each episode of WandaVision, so dive into what we're cooking today in the recipe below! WandaVision is now streaming on Disney+.
Your partner's boss is coming over for dinner and you haven't prepared anything, what do you do? If you're Wanda Maximoff, you rely on your nosey next-door neighbor and some magical powers that will have the dinner ready in a snap. But for the rest of us, serving up a four-course meal isn't that easy.
Episode 1 of Marvel Studios' WandaVision, "Filmed Before A Live Studio Audience," has Agnes bringing Wanda a surplus of food, all of which she quickly burns, messes up, or accidentally throws out the window. Well, instead having the lobster end up as an ornate doorknocker, let's actually cook with Agnes' Lobster Thermidor-in-a-Snap!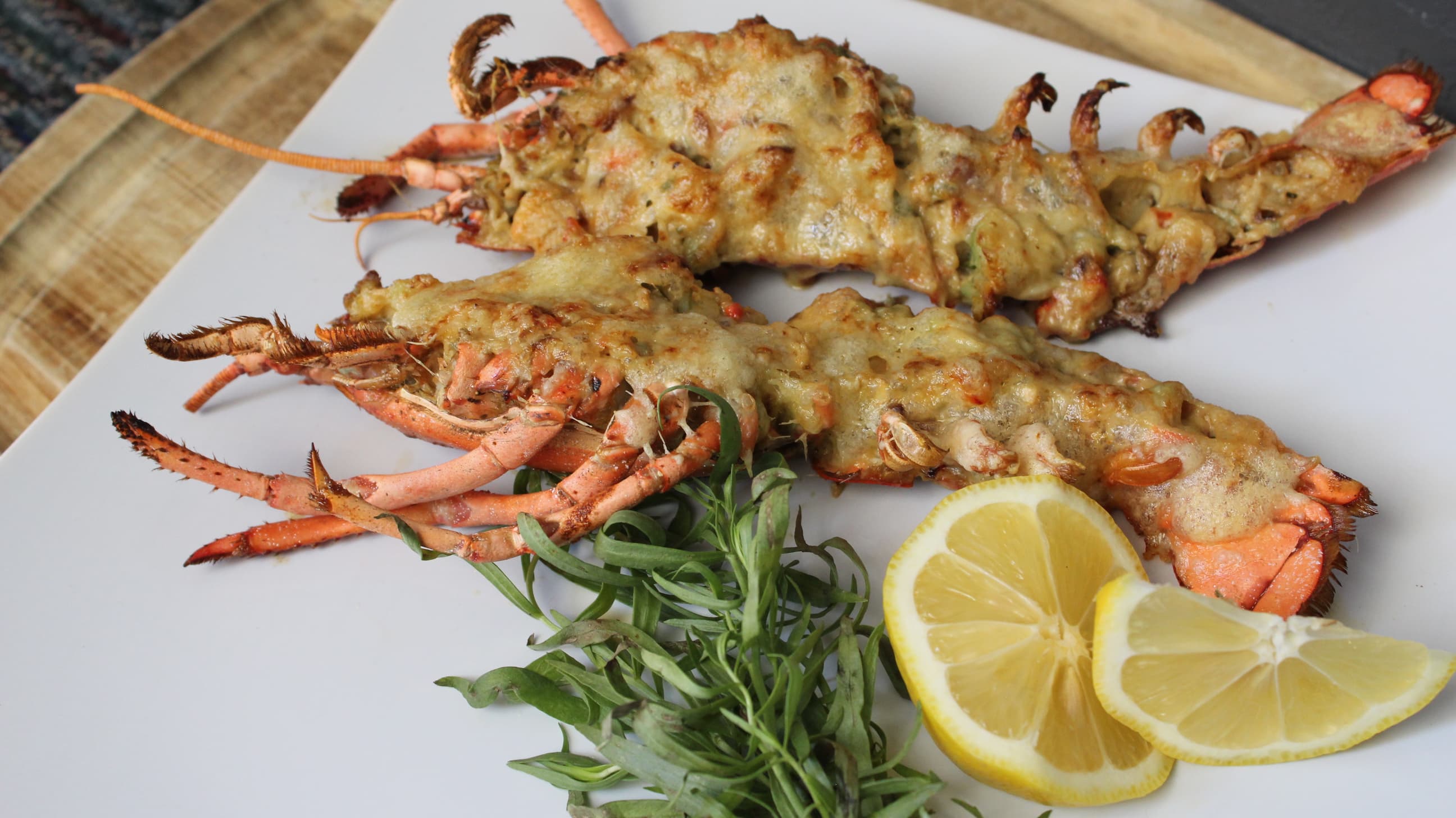 We've taken some short-cuts with the traditional sauce, so this recipe is perfect for busy people who have guests waiting in the other room, and also don't want to serve breakfast for dinner.
INGREDIENTS 
1 12oz cooked lobster (if your lobster isn't cooked already, just boil in salted water until red, then run cold water over it until cool enough to handle)
3 Tablespoons butter
1 shallot, minced
1/4 cup mayo
1/4 cup heavy cream
1 Tablespoon Dijon mustard
1 Tablespoon brandy
1 teaspoon minced fresh tarragon
1/4 tsp salt
1/4 cup grated gruyere cheese
lemon wedges, tarragon, for garnish
STEP ONE: Preheat the oven to 450 degrees.
STEP TWO: Spit the lobster lengthwise, and remove the meat from the tail.  Reserve the shells and any green stuff (trust me) while discarding the other bits.  Use a rolling pin or claw cracker to bash the claws and knuckles.  Remove the meat from the claws and knuckles and set aside with the tail meat.  Chop the meat in to bite sized chunks.
STEP THREE: In a small sauce pot, add the butter and shallots and cook over medium heat until the shallots begin to soften, about 5 minutes.
STEP FOUR: Add the mayo, heavy cream, dijon, brandy, tarragon, any reserved green stuff and salt to the pot, stirring to combine.  Allow to cook 5 minutes or until thick enough to stick to the back of a spoon.
STEP FIVE: Remove the sauce from the heat and add the lobster meat to the sauce. Stir to combine.
STEP SIX: Carefully place the lobster shells on a baking sheet.  Spoon the lobster and sauce mixture in to the shells.  It's okay if it overflows.  
STEP SEVEN: Top the filled shells evenly with the gruyere and bake until golden and the gruyere has made a crust, about 8 minutes.
STEP EIGHT: Serve with lemon wedges and tarragon.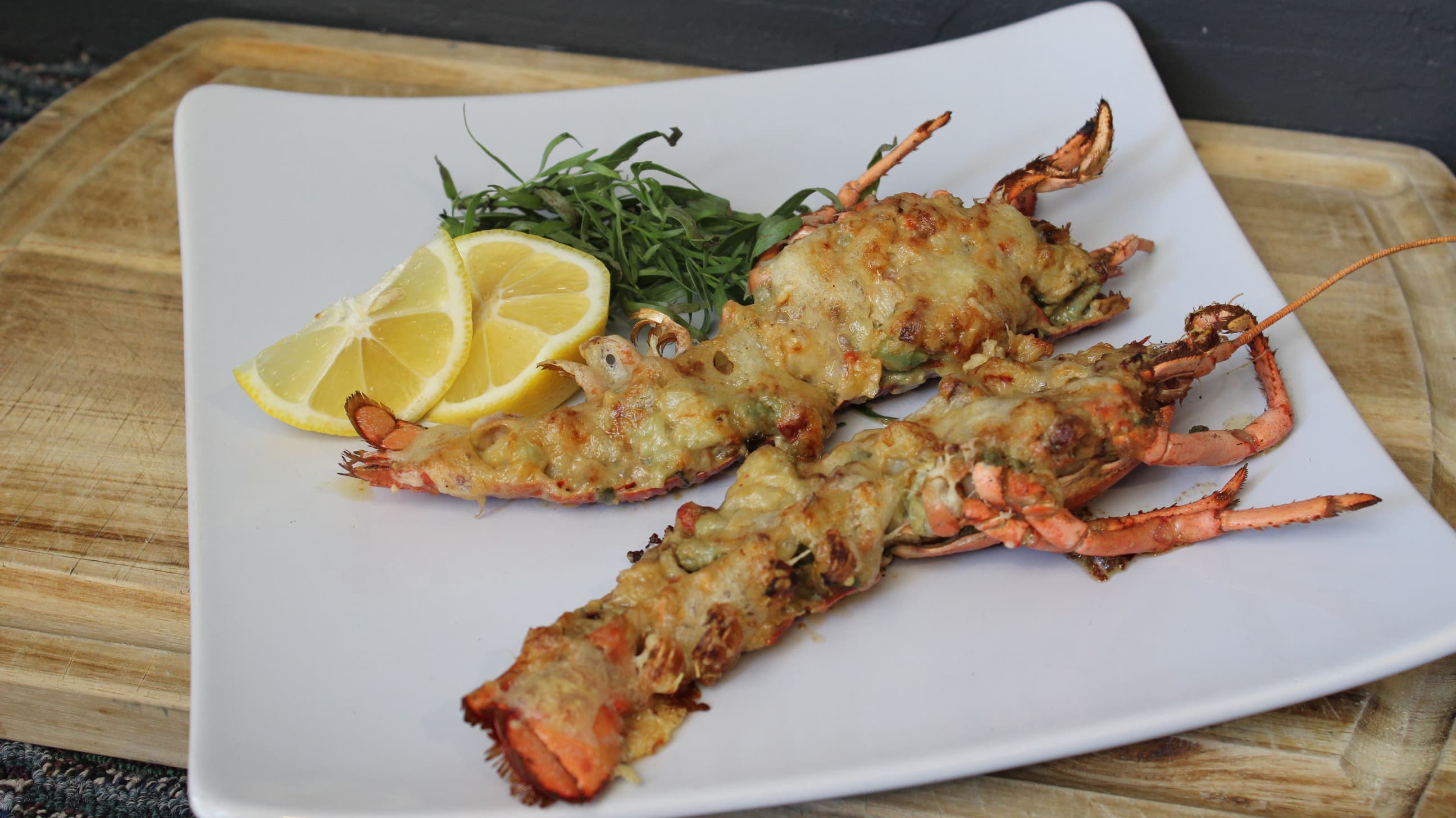 Starring Elizabeth Olsen and Paul Bettany, WandaVision marks the first series from Marvel Studios streaming exclusively on Disney+. The series is a blend of classic television and the Marvel Cinematic Universe, and joining Olsen and Bettany are Kat Dennings, who reprises her role as Darcy Lewis from Marvel Studios' Thor and Thor: The Dark World; Randall Park, who reprises his role as Agent Jimmy Woo from Ant-Man and The Wasp; and newcomers Kathryn Hahn, who plays their plucky neighbor, and Teyonah Parris, who plays the adult Monica Rambeau, who was first introduced in Captain Marvel. 
Looking for more WandaVision? Follow @WandaVision on Twitter WandaVisionOfficial on Facebook!
Want more exciting information about Phase 4? Find the latest Marvel Cinematic Universe news right here — and stay tuned for more!
This is just the beginning of the Phase 4 news. Stay tuned to Marvel.com for more details! And be sure to follow Marvel on Facebook, Twitter, and Instagram.
The Hype Box
Can't-miss news and updates from across the Marvel Universe!