Digital Series
Published February 14, 2019
The Carol Corps Head to Women of Marvel to Discuss All Things Captain Marvel
The first in a three-part celebration of Marvel's ultimate cosmic protector, Captain Marvel!
The Women of Marvel podcast continues to explore the topic of community this year. As we near the cinematic debut of Carol Danvers with the release of Marvel Studios' "Captain Marvel," hosts Judy Stephens and Sana Amanat lead a three-part series celebrating and discussing the creation of Captain Marvel, her Carol Corps, and the upcoming film.
In Part One of the series, Judy and Sana host members of the Carol Corps. Learn the origins of the Carol Corps, what Captain Marvel means to them, how they became part of the identity of Carol Danvers in fandom, and what their thoughts of Carol's MCU debut are.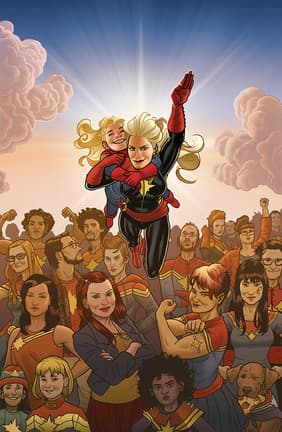 Download the full episode discussion below with Judy, Sana, and members of the Carol Corps (Rafael Rodrigues, Alison Baker, and Lisa Kristeena Johnson) to hear how the fandom has supported them, inclusion in the community, and more:
 

Meet Three Members of the Carol Corps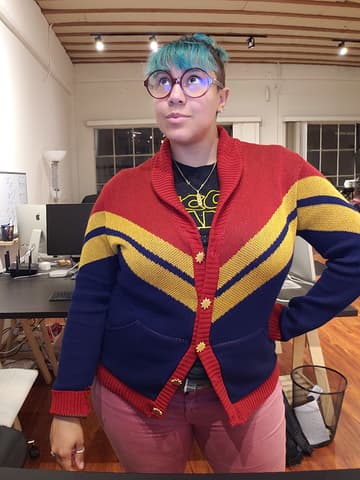 "I discovered Captain Marvel in 2012 with Kelly Sue's first issue," shared Johnson. "I wrote a very mathematical response correcting her description of Carol's reentry from orbit and somehow we became friends. Shortly after, the Carol Corps was formed and it was the nerdiest girl gang I've ever had the pleasure of joining. Carol inspired me to run marathons, take huge career leaps, and live my life the Carol way: stubborn as hell, bold as brass, and never above nerdy puns."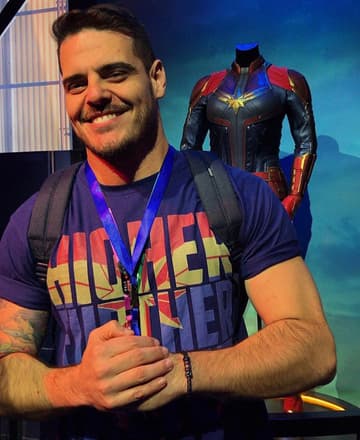 "I have been a Captain Marvel fan for 22 years now, all I am and all I strive to be," shared Rodrigues. "I feel extremely inspired by her. Always loved her confidence and kick ass personality but reading more about her over the years made deeply connected to her passion for life, always proving herself, proving everyone's wrong and flying higher further faster. I feel connected and inspired to push my limits, to overcome any adversity on my way and to be brave and fearless enough to face new challengers, never letting anyone or anything stop me from full filling my dreams."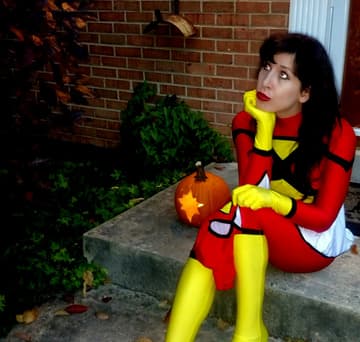 "I was doing a show called The Hangout for Comicosity at the same time Marvel Now was launching, and one of my cohosts recommended the new Captain Marvel book to me as an entry point to Marvel Comics," revealed Baker. "I'd previously only read DC superheroes. I LOVED IT. To me Captain Marvel - Carol Danvers specifically - represents victory over imposter syndrome: knowing you *deserve* to be in the room, not apologizing for knowing your worth, and having the confidence to act without asking permission.
The Women of Marvel podcast assembles to chat all things Marvel and more! New episodes will be released every other Thursday, co-hosted by Marvel VP, Content and Character Development Sana Amanat and Marvel.com Producer Judy Stephens.
Have feedback or questions? Email us at WomenOf@marvel.com, or tweet your questions and comments to @Marvel with the hashtag #WomenOfMarvel.
The Hype Box
Can't-miss news and updates from across the Marvel Universe!