Digital Series
Published July 23, 2020
Hugh Jackman is Joe Quesada's Guest on the Series Premiere of 'Marvel's Storyboards'
Watch the full episode now to see how Jackman got inside the head of Wolverine!
At the core of every great story is the storyteller -- and one of Marvel's very own storytellers wants to know more about how other creative people tell their stories. Joe Quesada, EVP, Creative Director of Marvel Entertainment, hosts Marvel's Storyboards, which will follow Joe as he welcomes a variety of celebrity guests who have all made careers out of their unique style of storytelling. On today's premiere episode, Joe talks with actor Hugh Jackman, who has spent decades on the stage and the big screen -- including his portrayal of Marvel's chaotic Canucklehead Wolverine! You can watch the full episode above!
Marvel.com had the chance to talk to Joe about what he took away from his conversation with Jackman:
Hugh Jackman said that he found a lot of understanding in Wolverine. Do you think this is the trademark of a great Marvel character?
Yeah, I think that's why there are so many actors out there that are chomping at the bit to play a Marvel character. They're not just these two-dimensional characters that wear tights. There's a backstory of realism, of a real person inside of that costume and outside of that costume. I think that's what always attracts not just performers, but directors and artists and writers and fans to Marvel characters. That's also what makes them timeless.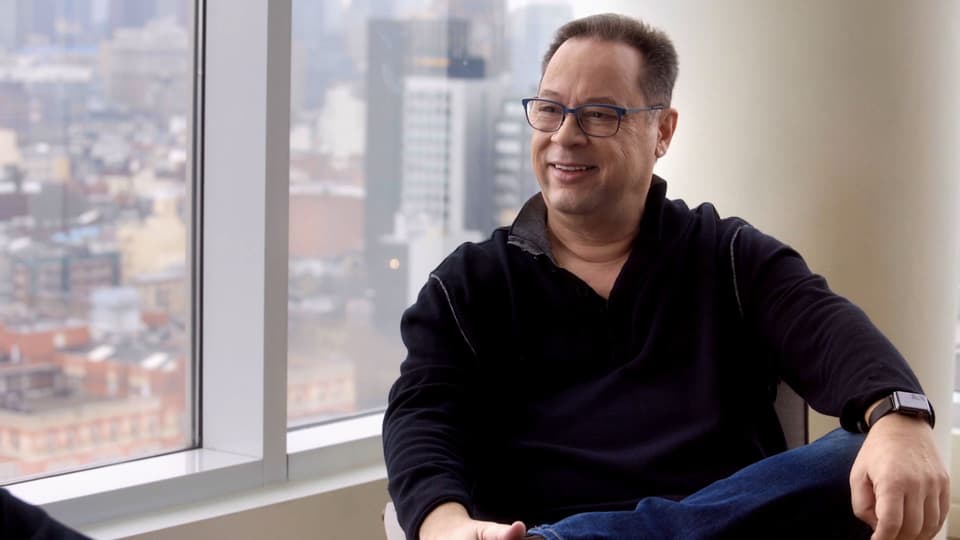 Every great Wolverine story is not a Wolverine story -- it's actually a Logan story. It's the same thing with any of our characters. When you look at all the great stories, every major character in Marvel has their own iconic story or two. You can go, "Oh, yeah, that was the Spider-Man story," "That was the Iron Man story." And when you really look at it and break it down from a story point of view, the one thing they all have in common is that it's a Peter Parker story, it's a Tony Stark story that's really at the core of it. The costume is unimportant at the end of the day, although it's what makes the story cool.
Jackman also said that part of Wolverine was "irredeemable." Would you agree with that?
It depends on your take on him, but he's done things that I think [make him] irredeemable in his own eyes, right? Because so many of our characters have come to a place where they have done something wrong, and it's that internal struggle to make up for that wrongdoing that is the constant driving force for so many of them.
You look at Peter Parker's great "initial sin," which was that he let the burglar go, who inevitably ended up killing his Uncle Ben. In Peter Parker's eyes, that is most likely irredeemable for him. But it is something that he will constantly be trying to fix on the sort of karmic wheel. It's what drives Spider-Man. "With great power comes great responsibility." That lesson he learned the hard way. He'll never forget, but if it does forget, he's not Spider-Man.
It's the same thing with Wolverine. Logan has a very, very dark history and in his heart, irredeemable, I believe, because a lot of the stuff that happened he wasn't even in control of -- someone else was controlling him. There are gaps in his memory. We say he's been used, but at the same time, he still did commit those acts. And I'm sure from his point of view, once he regained his senses he was like, "Well, it's still me." So I get that. I totally get that take on the character.
Are you ever surprised by the prep work that actors go into to play Marvel characters? Because Hugh Jackman's preparation to play Wolverine is especially athletic, as he demonstrated.
Well, I'm never surprised, because any professional at that level is going to do their homework, especially somebody like Hugh. It did surprise me that he thought that Wolverine was a wolf. But yeah, he did his research. And in some cases, you know, started researching the wrong subject.
Stay tuned to Marvel.com for new episodes of Marvel's Storyboards every week!
The Hype Box
Can't-miss news and updates from across the Marvel Universe!