Digital Series
Published August 6, 2020
Stage and Screen Star Christian Borle Reveals His Hidden Artistic Talents on 'Marvel's Storyboards'
Find out the other career Borle could have taken when he talks to Joe Quesada in this week's episode!
Marvel's Storyboards is all about the different ways to tell a story – you can be a writer, an artist, a performer, a dancer… everyone is a born storyteller! On this week's episode, Joe Quesada, EVP, Creative Director of Marvel Entertainment welcomes Christian Borle, a two-time Tony Award-winning actor who has told stories on the stage and screen (you may remember him from NBC's Smash). Not just an actor, Borle also wrote a play for Marvel's Spotlight program for high school theater students -- and he even steps into the role of director as Joe tries his hand at acting! 
In this episode of Marvel's Storyboards, Borle he reveals that not only is he a long-time fan of Marvel Comics, he had some artistic aspirations as well. Can he rock a sketchpad as well as an audience? You can find out by watching the full episode above!
Marvel.com talked to Joe about his visit with Borle and how multifaceted he is as a storyteller:
Christian Borle – many of us remember him from NBC's Smash, plus he's a Tony winner (for Peter and the Starcatcher and Something Rotten! But he's also a legit comic book fan and thought he might actually go into comics as a career.
That's the wonderful thing about Christian. You hear a lot of people say they're into Marvel comics. Especially in the performing world. They are into comics because they're going to started reading them in order to get into the role they're in.
Christian is a Wednesday warrior. He is at his local comic shop every Wednesday pick up his stack of comics. And yes, he is really a very, very good artist. I got to see some of his artwork. He could have very easily had a professional [career as a] comic book artist. It was fun to just talk pure comics with Christian, because he knows it all.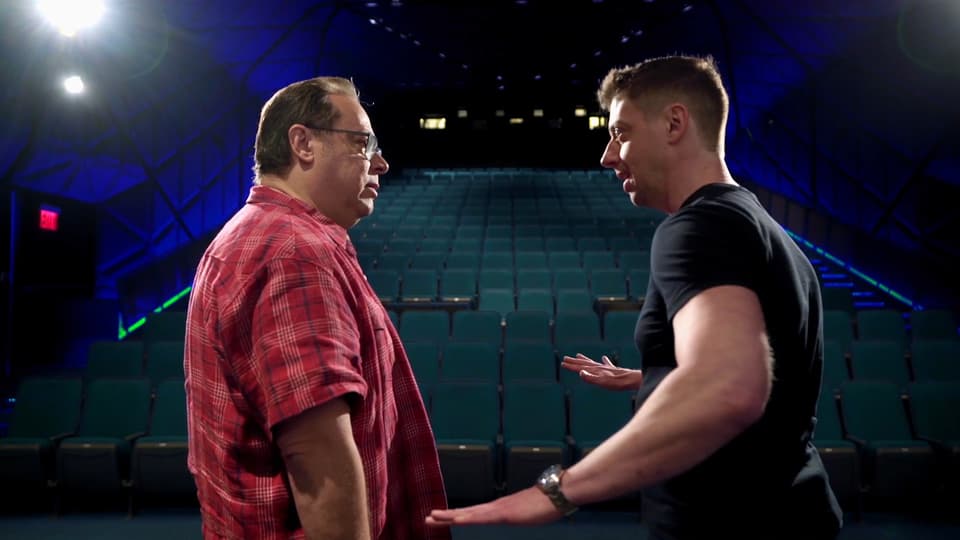 He said he could have made the decision to go in to studying art to become a professional comic artist. Do you ever think about those forks in the road that storytellers reach where they could have chosen something different? Did you ever have a moment like that?
Oh, sure. As a creator, you're confronted with dozens of different roads. And I remember several before comics and several when I was in comics. The real temptation with some of those roads once I was a professional was, do I take the road less traveled? Or do I take the road that is offering some really significant monetary gain immediately? Do I take the road less traveled that is a bit more of a roll of the dice, but could lead to bigger things? And I have always been an advocate of trying to choose the road less traveled, as long as I am choosing it in a smart sort of way.
And to be honest with you, I would not have been at Marvel, in any way, shape or form, if I had taken quick money two or three years prior to that.
I also loved when Christian talked about the use of extroversion as a shield against bullies, when he specifically cited using a Wolverine quote to make a bully laugh. Do you find that most writers and artists are introverts or extroverts?
I think it's a mix, just like the world. I really do think it's a mix. I mean, look at Marvel's founding father-- Stan Lee-- you couldn't find a more extroverted person than that, right?
Stay tuned to Marvel.com for new episodes of Marvel's Storyboards every week!
The Hype Box
Can't-miss news and updates from across the Marvel Universe!