Digital Series
Published June 18, 2020
Women of Marvel Revisits Video Game Journalism
Download now! Plus, welcome new host, Ellie Pyle, to the family!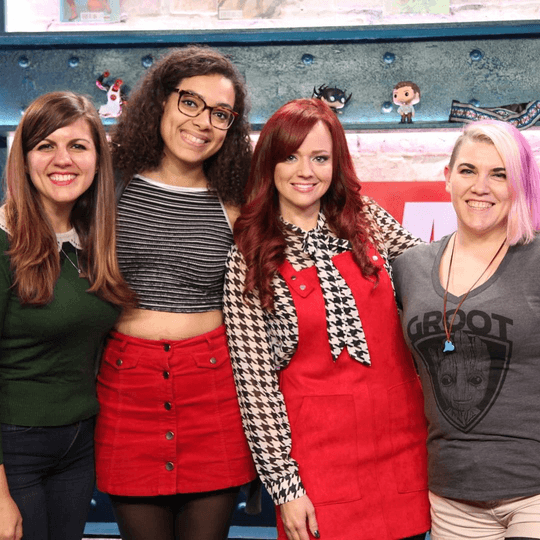 In 2018, Judy spoke to video game journalists Andrea Rene, Terri Schwartz, and Allegra Frank about their collective experiences in the world of gaming. Today, Andrea joins Judy for a follow-up conversation about how the video game industry has changed since then, including how it has evolved to adapt to the challenges of the COVID-19 crisis.
"I still try to teach myself about different genres or different games that I've missed out on," shared Allegra Frank, 2018. "I really like trying to find an angle that I can write about and people are like 'I don't know why you wrote about this but it was very good.'"
"The only way you get better is by doing," remarked Andrea Rene, 2020. "So, you know, just get out there and do it and, even if nobody sees it but your dog, then at least you did something."
Download the full episode below:
Eager to continue the conversation? If you'd like to hear from the perspectives of gamers, themselves, check out our previous interview with Jay-Ann Lopez and Chelsea Cueto of Black Girl Gamers.
Plus, exciting news! Women of Marvel has a new host! We're thrilled to welcome Ellie Pyle to the family. With an impressive background in all facets of entertainment including video games, we think this episode is a perfect introduction.
The Women of Marvel podcast assembles to chat all things Marvel and more! New episodes are released every other Thursday, co-hosted by Sana Amanat, Judy Stephens, Angélique Roché, and Ellie Pyle. You can find Women of Marvel on Marvel.com/podcasts and Apple Podcasts.
The Hype Box
Can't-miss news and updates from across the Marvel Universe!