Digital Series
Published August 20, 2020
Writer Margaret Stohl Brings Her Heart and Soul to Her Stories on 'Marvel's Storyboards'
Joe Quesada takes a trip to the Intrepid Museum with the 'Life of Captain Marvel' writer!
It's a powerful episode of Marvel's Storyboards this week when Joe Quesada, EVP, Creative Director of Marvel Entertainment, welcomes writer Margaret Stohl to the show! The pair worked together when Stohl wrote her Captain Marvel miniseries THE LIFE OF CAPTAIN MARVEL, but her storytelling work goes even higher, farther, and faster than Marvel's stellar Super Hero.
During a trip to the Intrepid Sea, Air & Space Museum in New York City, Stohl and Quesada reflect on collaborating on THE LIFE OF CAPTAIN MARVEL, and the Beautiful Creatures author shares some personal inspiration behind the story of Carol Danvers.
Marvel.com spoke with Joe about working with Margaret Stohl, and how the multifaceted storyteller has conquered several genres while inspiring fans on a global scale:
You and Margaret Stohl worked together on THE LIFE OF CAPTAIN MARVEL.
Margie is one of my favorite people. She really is. I've actually had her on my live stream. She is so wonderful. There are a lot of people out there who are social activists on social media. Margie walks, talks, and takes action, and she speaks through her actions. She speaks through her work, she speaks through how charitable she is with her time, how she's out there helping young, diverse talent. Then she's [also] a pioneer in the world the video games. She did it all through action.
There are people who look up to her and say, "Wow, Margie is such an incredibly strong woman who has paved her way through the video games field, and the comics, then ended up being a novelist and an entrepreneur. Yet she isn't the person that said those things about herself. And that's what I really love about her.
She takes action and does things, and she puts it into the work. It's so powerful. And when you talk to her, if you would just talk to Margie, she would never tell you her achievements. You would have to pry them out of her. And those are my favorite [kinds] of people. We connected on a friendship level. And then we [got] into a group and start creating -- she's collaborative. And that collaboration thing, I know that keeps working in the world of video games, because there's lot of people involved, a lot of chefs in that kitchen.
In my time at Marvel, when we had our Editorial Summits, sometimes writers jump right in, which is great. Sometimes writers are very, very shy and it takes a while for them to warm up and speak up. And Margie was… she's just… she was marvelous. She just fell right into the group. And that was the first time I'd met her. I'm like, oh, who's this?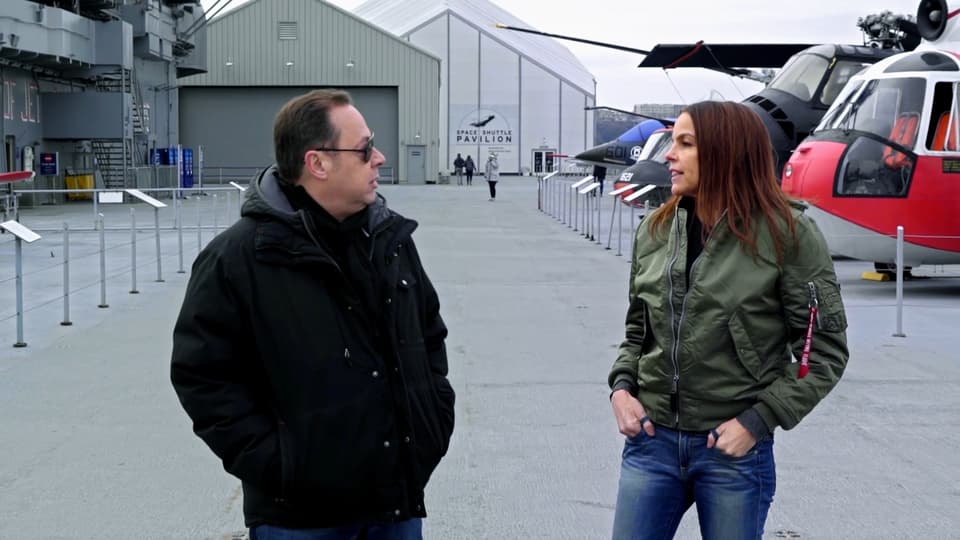 She seems like a very open person. It's not just that she takes action, she's a forward-moving person, but she opens herself up to absorb the world that she's in. And I loved when she talked about working with people who are different and finding their individual truths, but also learning from her global readership.
Margie is an international literary star, and she learns so much from her readership, especially her readership from across the world. That experience is invaluable, and it's experience that I know she writes into her stories.
Also related to THE LIFE OF CAPTAIN MARVEL, there's the moment that you shared when Margie talked about her mother and the panel that she created for her, and how she said Marvel made that happen for her. How often do you get to see that at Marvel, that kind of opportunity?
There are some moments where [our creators are] able to cross the streams with the personal meeting the professional, and they're able to do something that means so much to them, their family, their loved ones, or their friends, or just the world in general. I know this happens for me, intentionally, where I've written some stories meant for an audience of one, even though I was writing for a larger audience. And then there's times where I write something or I draw something where I meet someone and they explain to me how it touched them. And I think, "This is why I'm doing this." And it just changes your world.
Stay tuned to Marvel.com for new episodes of Marvel's Storyboards every week!
The Hype Box
Can't-miss news and updates from across the Marvel Universe!