Games
Published January 14, 2019
A History of the Fantastic Four in Video Games
The FF are coming to current Marvel games – here's a look back at their earlier appearances!
With the Fantastic Four making their triumphant return to Marvel video games during FANTASTIC FOUR: WORLD'S GREATEST WEEK, we wanted to take a look back at the FF games of yesteryear. The cosmically-enhanced crew has been clobbering bad guys for over 20 years on consoles, so let's get started!
Marvel's First Family made their video game debut in the aptly named "Fantastic Four" for the original PlayStation. A classic, arcade-style beat-'em-up, players controlled any member of the incredible quartet and travelled the length and breadth of the Marvel universe duking it out with some of the FF's most classic villains – Mole Man, Namor, and Doctor Doom to name just a few.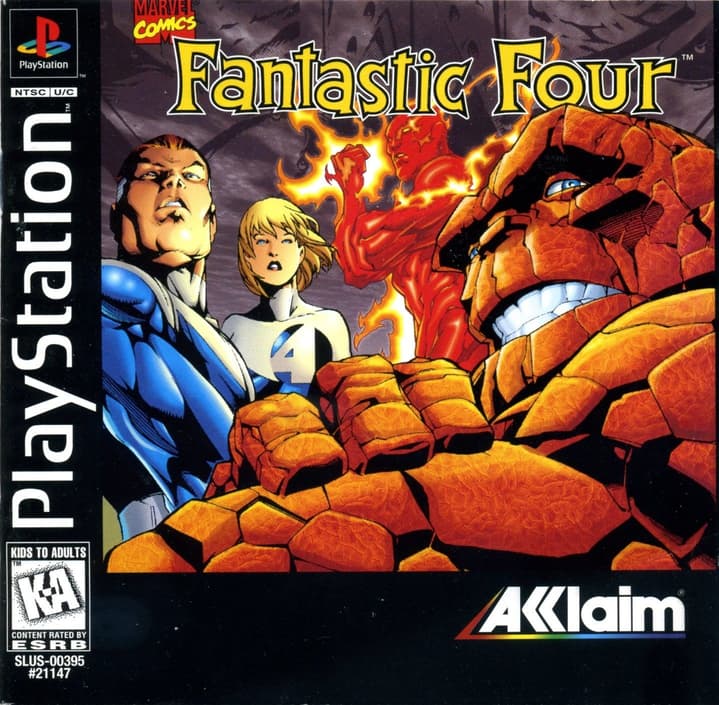 Reed and the team made their next appearances in "Fantastic Four," drawing inspiration from the 2005 film. Ioan Gruffudd, Jessica Alba, Micahel Chiklis, Chris Evans, and Julian McMahon all provided voiceovers for their respective characters. In-game Reed stretched and slingshotted his way to victory, while the Thing did what he's best at: clobberin'. Sue could go invisible to avoid enemies and use her shields to do serious damage, while Johnny was all about lighting his enemies on fire with fireballs. This is probably the only game where you get to play as Ben Grimm without his chiseled, rocky good looks for a bit!
"Fantastic Four: Rise of the Silver Surfer" also received a video game tie-in, this time playing less like a 3D arcade brawler and more like an isometric dungeon crawler ala "X-Men: Legends" or "Marvel: Ultimate Alliance." You could link up with three friends and play as each member of the FF with access to special moves and fantastic fusion attacks that could decimate foes.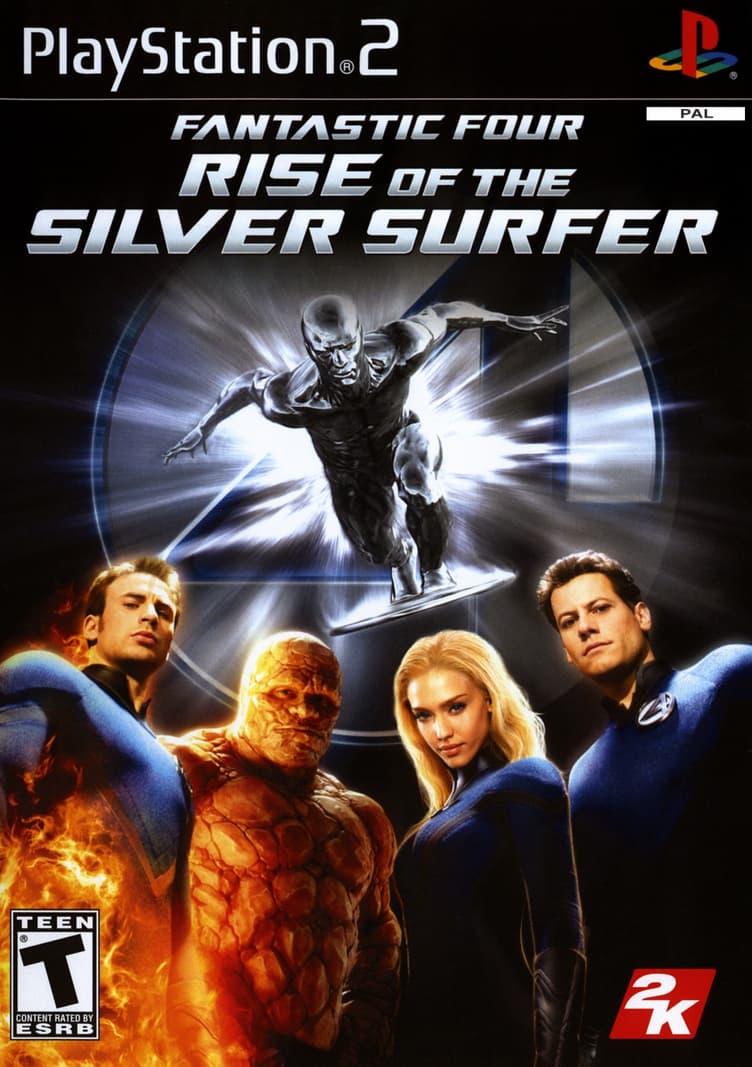 In "Marvel Nemesis: Rise of the Imperfects," both the Human Torch and the Thing threw down with a whole host of heroes and villains in this unique arena fighter. It was all about rough and tumble, one-on-one battles, no fighting hordes of enemies with your teammates at your side. If you had any hope of surviving you'd need to learn your character's combos, special moves, and finishers and make the most of the environment around you. Tossing a car into your opponent's face was an awesome way to end a fight!
All four members of the FF made appearances in both "Marvel Ultimate Alliance" games, helping save the world first from an Asgardian-powered Doctor Doom and then a nanite-infused Nick Fury. The "Ultimate Alliance" games allowed players to team up with up to four different Marvel heroes for some bad guy bashing goodness -- and when the FF fights together they get a unique bonus that helps them clobber more effectively!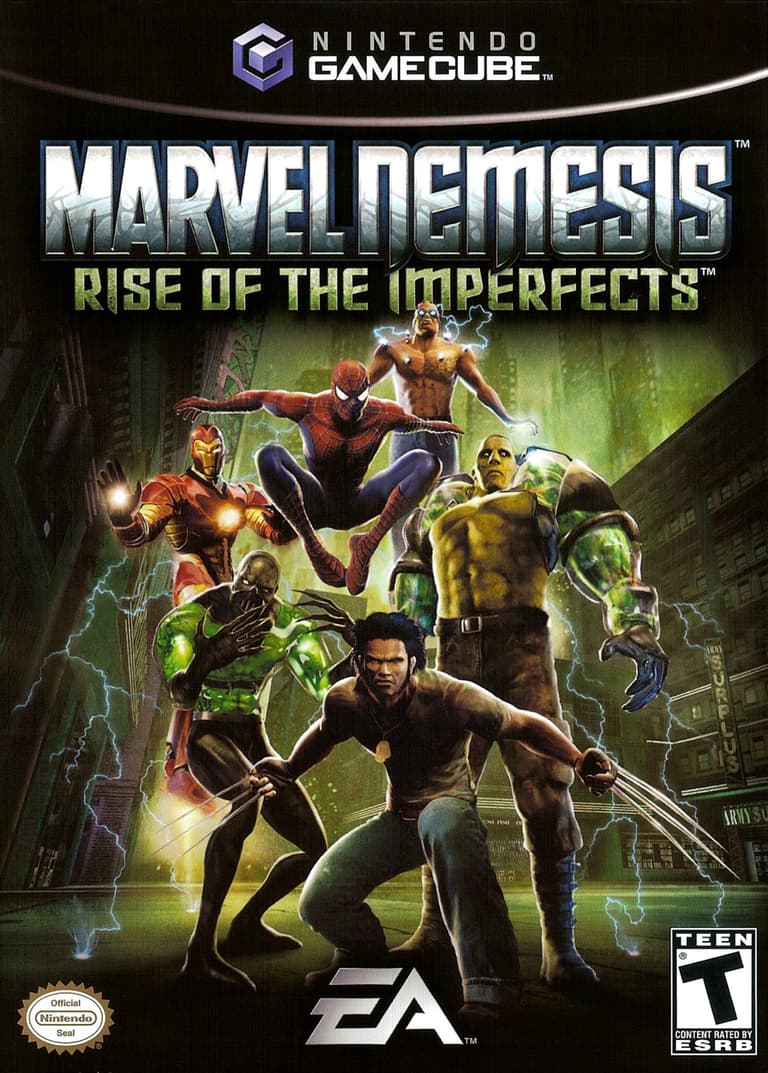 Finally, while none of the Fantastic Four technically show up as playable characters in "Marvel vs. Capcom 3," one their most dogged foes does, wielding all of the FF's iconic abilities. The Super Skrull fought heroes and villains from both universes, pulverizing them into dust with fists of stone, grabbing them with elastic arms, blocking damage with invisible shields, and going super nova to finish fights with style! And if you managed to grind through all the opponents in your way you'd eventually find yourself toe-to-toe with Galactus himself!
Don't miss out on all the awesome fun of FANTASTIC FOUR: WORLD'S GREATEST WEEK as the FF head back to a Marvel mobile game near you! And find out everything you need to know about the Fantastic Four returning to Marvel games!
For more Fantastic Four content during World's Greatest Week, visit Marvel.com/fantasticfourweek!
The Hype Box
Can't-miss news and updates from across the Marvel Universe!