Games
Published October 1, 2020
Clawing His Way into the Fortnite Nexus War is Wolverine
He's the best at what he does, but what he does isn't very nice.
SNIKT! SNIKT!
You've already seen Weapon X working behind the scenes, and with Fortnite's Chapter 2 - Season 4 Battle Pass, you can now unlock (and unleash) Wolverine.
Our ferocious hero surfaces out of hiding, memory wiped and claws sharp. Defeat him to tame the beast within and enlist Wolverine in the fight to save Reality!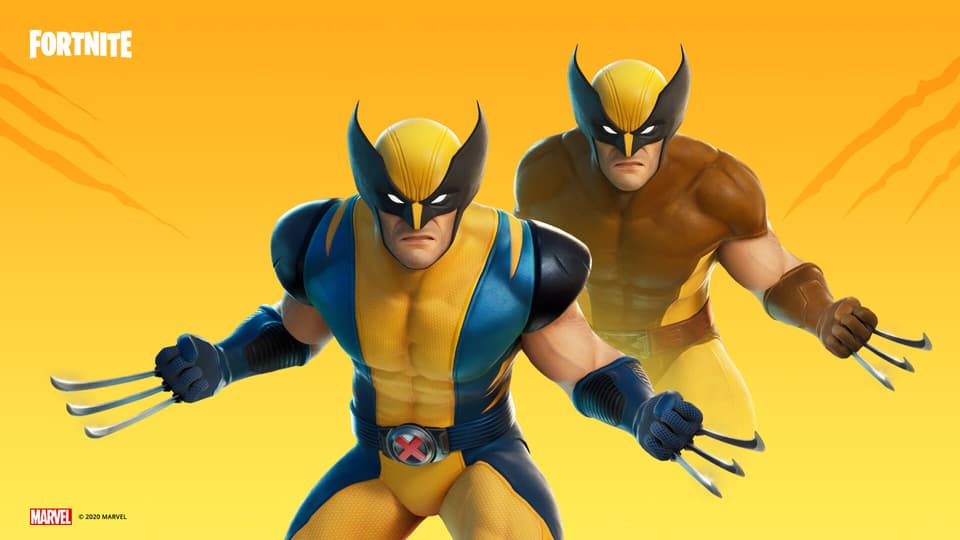 Carrying the weight of many wars, but not weathering with age, Logan has seen it all. Prove you're not a bub in Wolverine's new Challenge for you by completing the Wolverine Challenges and 60 Weekly Challenges to unlock the Logan Wolverine style.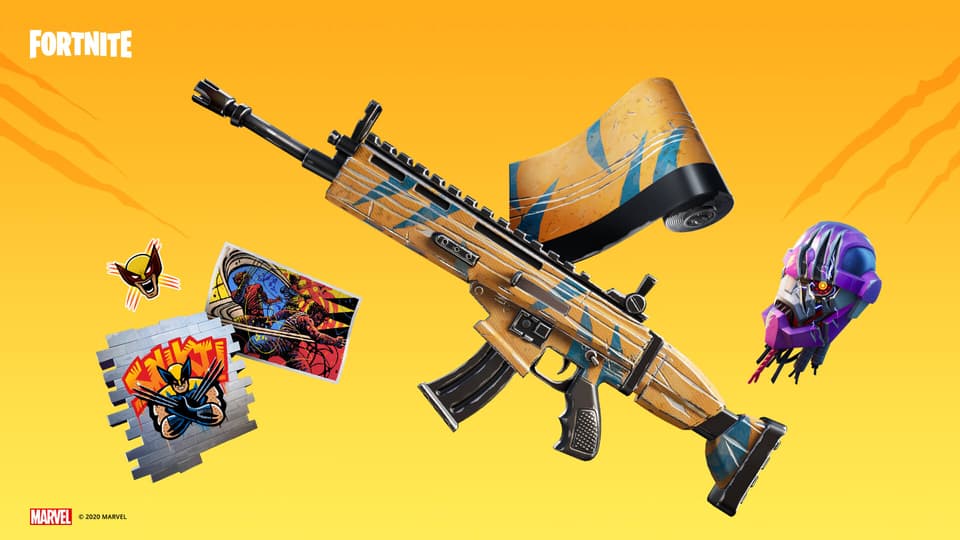 Unlocking the Wolverine Outfit is just scratching the surface. Take action in Wolverine's other Battle Pass Challenges and get your hands on more Wolverine rewards, like Wolverine's Trophy Back Bling and Ferocious Wrap.
After unlocking his Outfit, complete Wolverine's special request and unlock his built-in Snikt! Emote. Trigger it to replace your Pickaxe with his classic Adamantium Claws. Swap back and forth anytime between the Adamantium Claws and the Pickaxe you have equipped!
Also, team up with Wolverine in more ways than one by unlocking his alternate Classic style. Wear the yellow and blue or don the classic gold and brown. Unlock the Classic style by completing 10 regular Challenges from Weeks 5 and 6 — available for the rest of the Season!
The fight to save Reality carries on — for more news on the Fortnite Nexus War, stay tuned to Fortnite.com.
The Hype Box
Can't-miss news and updates from across the Marvel Universe!