Games
Published October 31, 2019
Entering Marvel Contest of Champions: Guillotine 2099
When the hood comes down, all bets are off!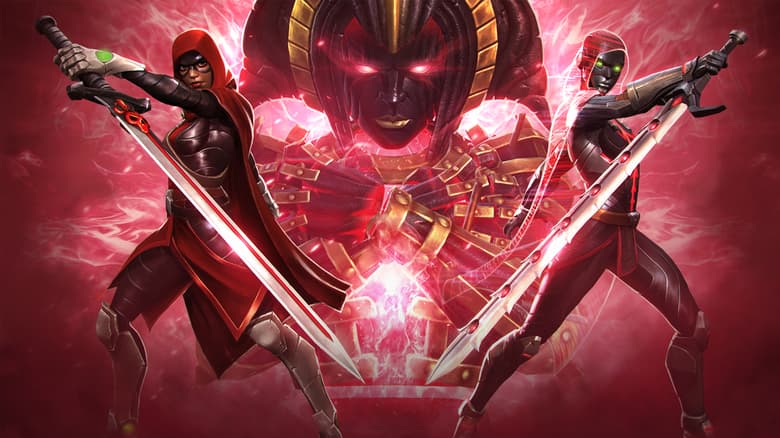 The day and age of digital technology is upon us.
155 years later, we welcome you to the future of warfare. Alchemax Corp leads the way with Guillotine 2099. You can grab her in Marvel Contest of Champions now!
In the future world of 2099, the Alchemax Corporation acquires "La fleur du mal," the ancient demon sword of the Guillotine lineage. Using future technology and corporate mystical arts, they reverse-engineer the demonic forces inhabiting the sword, creating a new weapon capable of "digitizing" human souls. Born out of an unholy blend of cutting-edge technology and ancient dark magic, Guillotine 2099 is developed as the blueprint for an army of sword-wielding robotic warriors.
As a Tech character class, Guillotine 2099's basic abilities include Robotics, Self Repair, Digi-Souls, Armor, and Pre-Flight Ability.
Guillotine 2099 is centered around choosing a combination of multiple Pre-Fight abilities to enhance her sword for each specific fight. Once the fight begins, Guillotine 2099 is all about ramping up her combo meter to get the full benefits of her selected Pre-Fight abilities. Depending on the matchup, the selected combination of Pre-Fight abilities can drastically sway the battle in her favor.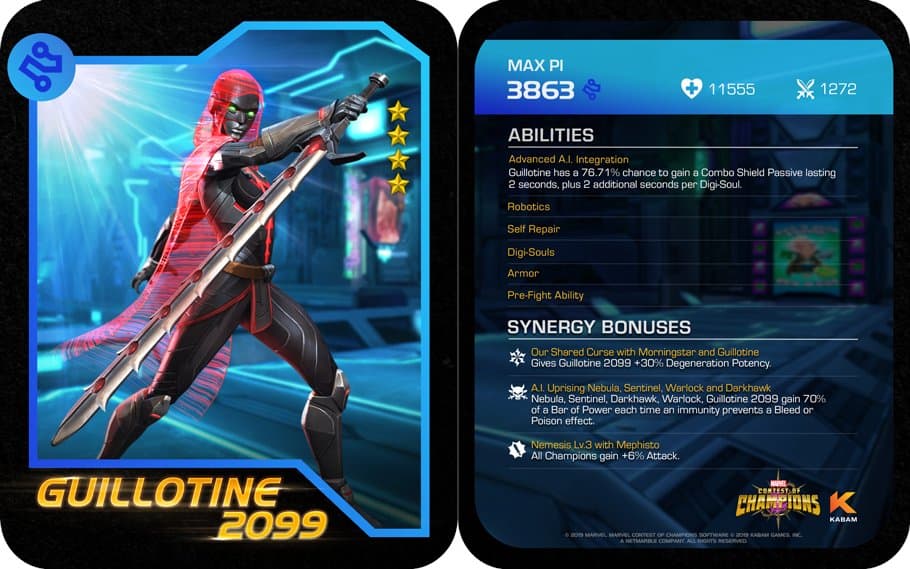 Her kit includes three Specials and one Signature Ability. Guillotine 2099 slashes her opponents with Special 1, Soul Slash, before releasing a powerful blast of excess soul energy from within her Soulsplitter. The final strike of this attack drains 20% of the Opponent's current Power per Digi-Soul, increasing to 40% per Digi-Soul if the attack doesn't make contact with the Opponent.
She temporarily splits her blade in two, unleashing a series of devastating blows in rapid succession with Special 2, LFM 99 Soulsplitter. On activation, the move has a 100% chance to inflict a Spectre Debuff, reducing the Opponent's Regeneration Rate by 120% for 12 seconds. Using Special 2 is a quick way to rapidly ramp up Guillotine 2099's Combo Meter and unlock her best abilities since it has so many hits. Mix in a few heavy attacks along the way to gain the Combo Shield and protect the Combo Meter even further.
Using the blades from her Soulsplitter as projectiles with Special 3, Soul Digitizer, Guillotine 2099 pierces deep within the opponent's soul before holding them in place and scanning their soul for digitization. If the Opponent is at or below 5% of their max health this attack knocks them out. This damage can be prevented or reduced.If Guillotine uses this attack to knock out her Opponent, their soul is digitized and absorbed, allowing her to start the next fight with 100 hits in her Combo Meter. When playing as Guillotine 2099, you'll always want to end your fights with a Special 3, this will significantly boost Guillotine 2099 in her next fight and allow her to start dealing some great damage immediately!
As for her Signature Ability, Advanced A.I. Integration, it allows her to retain her Combo Meter when she's struck as well as allows her to potentially survive attacks from extremely stacked Opponents! This combination is yet another way she is great at holding onto that Combo Meter and surviving in a variety of situations that would normally result in a knockout!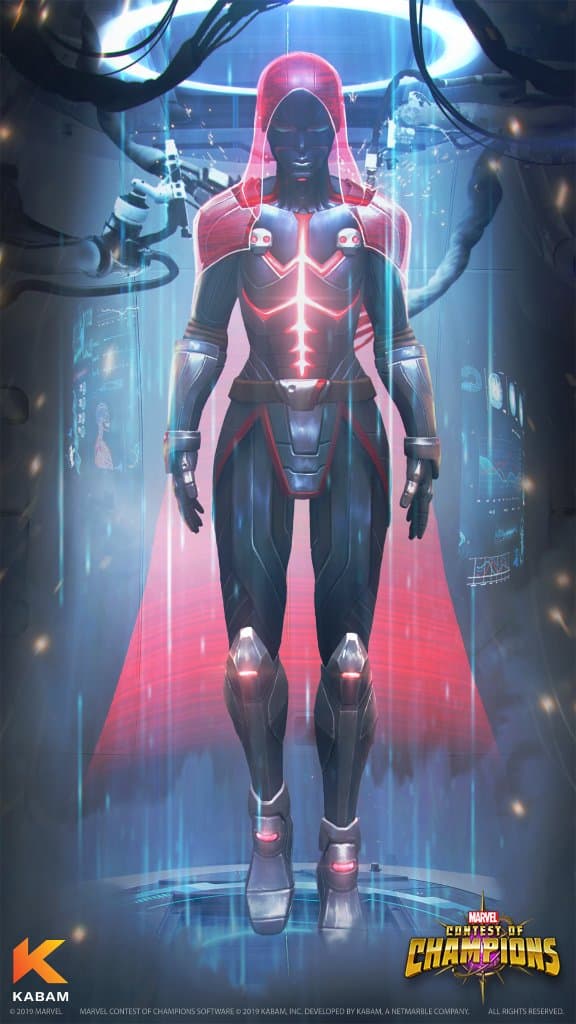 Recommended masteries include Liquid Courage and Double Edge, Precision, and Recovery.
Guillotine 2099's strengths include Double Immunity, Long Lasting Fights, Controlled Critical Hits, and Safety Net. However, her weaknesses include Armor Break/Nullify, Combo Loss, Anti-Miss or Knockdowns, and Heal Block - Heal Reversal - Stuns.
Guillotine 2099 is available for downloading now on Marvel Contest of Champions on iOS and Android devices!
Stay tuned to Marvel.com for Marvel Games news and interviews and follow Marvel Games on Twitter for more!
The Hype Box
Can't-miss news and updates from across the Marvel Universe!