Games
Published July 25, 2019
Entering Marvel Contest of Champions: Mysterio (Quentin Beck)
Don't miss the chance to make your team more mighty by adding Mysterio!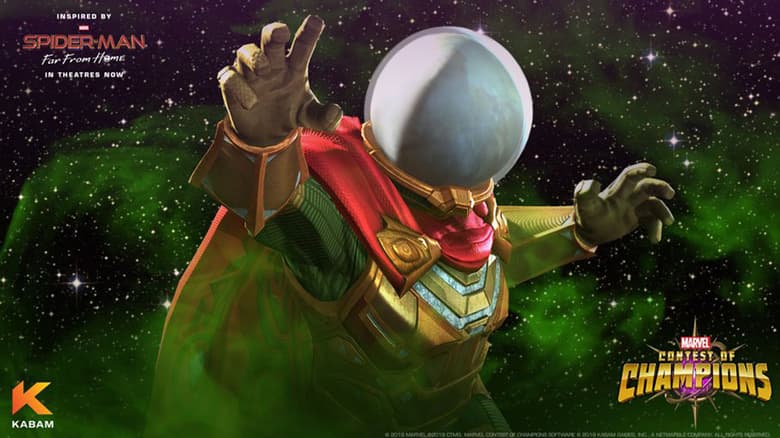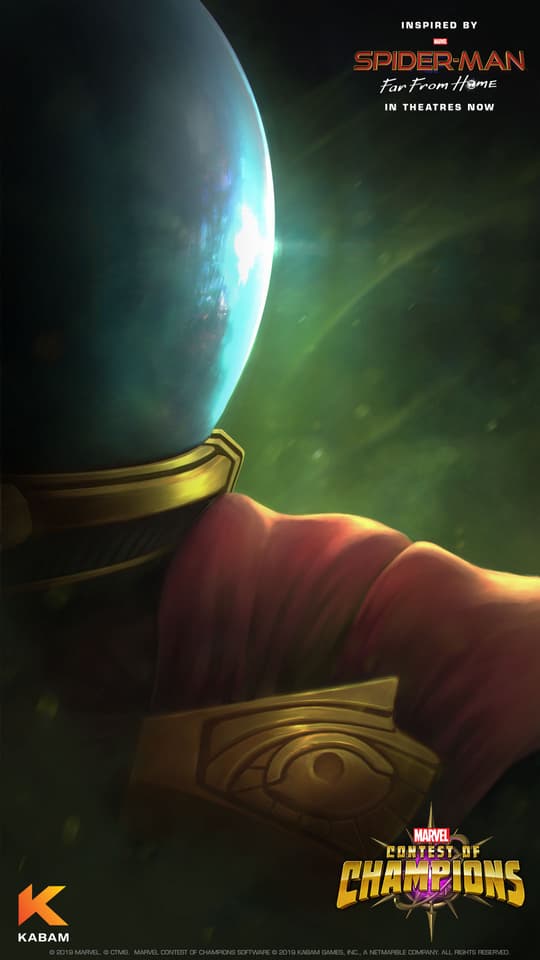 Quentin Beck always dreamed of making it big in the film industry. However, even as one of the most accomplished special effects designers in the business, he never received the spotlight he rightfully deserved.
Craving recognition, Beck took on the persona Mysterio, using his expertise in special effects and illusions to become a Super-Villain with the goal of taking down a costumed hero and thus proving his capabilities to the world.
Mysterio can build up Chemical Gas then continue finishing his combos with a light attack to permanently Heal Block the Opponent, because Mysterio's Heal Block is a Passive effect it can be used on Debuff immune nodes or against champions who shrug Debuffs without losing any value.
Additionally, Mysterio has strong damage mitigation abilities allowing him to use his gasses to completely bypass incoming damage or even reflect it back onto the Opponent.
If played right, Mysterio can also output some very high poison damage making him quite powerful against Opponents who can be poisoned.
As a Tech character class, Mysterio's basic abilities include Poison, Heal Block, Damage Reflection, and Power Drain.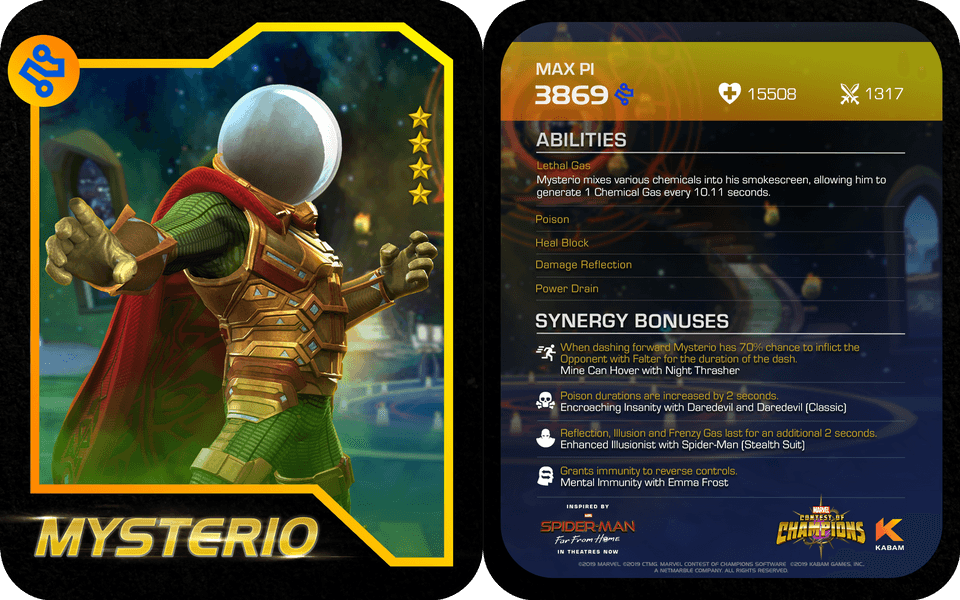 Mysterio's strengths include Passive Heal Block, Ability to Tank Damage, Power Control, and Strong Poison Damage.
However, his weaknesses include Armor Breaks and Spider-Verse heroes, Stuns or DOT effects on attacks, and Bypass Miss.
Quentin's tool kit includes 3 Specials and 1 Signature Ability. Mysterio fires a beam at his Opponent before dipping into his smoke, emerging in their face and delivering a powerful uppercut with his first Special, Out of Nowhere. Mysterio puts his knowledge of special effects to the test, projecting a series of illusions at the opponent and disguising his whereabouts as an Invisible Killer. Mysterio uses his smoke cloud to fly around the opponent firing deadly beams as he goes, finally appearing Right Behind You for a final blast. Naturally, Mysterio's Signature Ability is Lethal Gas.
Receive Synergy Bonuses when you use Mine Can Hover with Night Thrasher, Encroaching Insanity with both Daredevils, Enchanted Illusionist with Spider-Man (Stealth Suit), Mental Immunity with Emma Frost, and Nemesis with Spider-Gwen or Spider-Man (Classic, Symbiote, Miles Morales, Stark Enhanced, or Stealth Suit Champions).
Recommended masteries include Liquid Courage, Recovery, and Collar Tech.
Mysterio (Quentin Beck) is available for download now on Marvel Contest of Champions on iOS and Android devices!
Stay tuned to Marvel.com for Marvel Games news and interviews and follow Marvel Games on Twitter for more!
The Hype Box
Can't-miss news and updates from across the Marvel Universe!