Games
Published March 26, 2020
Entering Marvel Contest of Champions: Terrax
Here's here to do Galactus' bidding.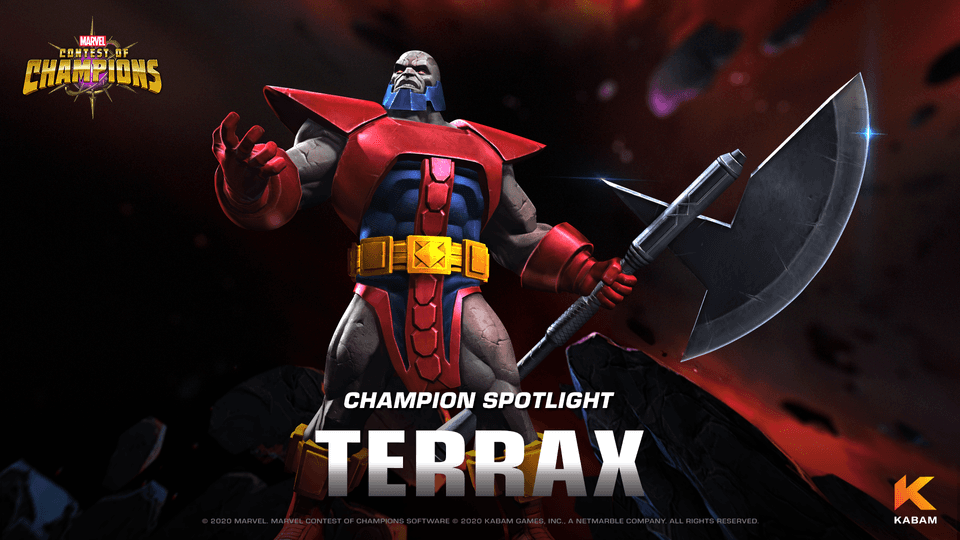 Watch out, because Galactus' most ruthless conqueror is here. 
After seeing his potential, Galactus made Terrax the Herald of Galactus. With Terrax's command over rock and earth now magnified and the Power Cosmic on his side, "Terrax the Tamer" is now the latest to appear in Marvel Contest of Champions!
As a character class cosmic, Terrax's basic abilities include Shock Immunity, Bleed Immunity, Power Cosmic, Indestructible Charges, and Rock Field.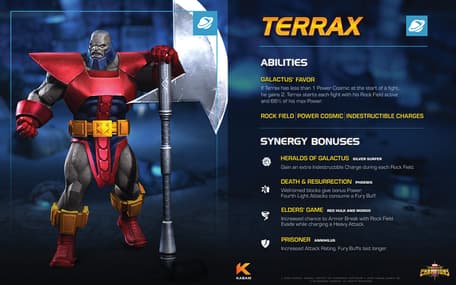 Terrax's tool kit includes three special attacks along with a signature ability. Using Rocket Torrent, If Terrax has less than 6 Power Cosmic, he gains 20 Attack Charges. If Terrax has 6+ Power Cosmic, he gains 3 Indestructible Charge(s) until the Rock Field expires after this Special Attack.
With Buried Alive, Terrax inflicts a Stun Debuff, lasting 2 seconds.
Meteor Strike grants Terrax a Power Gain Buff, generating 40% of his Max Power over 12 seconds. Max 1. Additionally, he inflects an Armor Break Debuff, reducing the Opponent's Armor Rating by 857.14 for 15 seconds. Max 1.
Using Terrax's signature ability, Galactus Favor, if Terrax has less than 1 Power Cosmic at the start of a fight, he gains 2. Terrax starts each fight with his Rock Field active and 66% of his max power.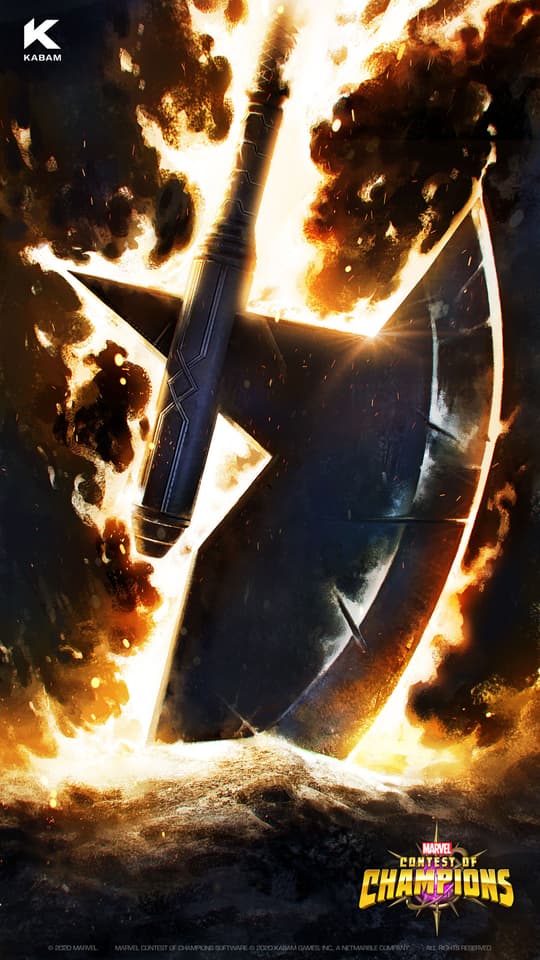 Recommended masteries include Parry, Stupefy, and Double Edge. 
Terrax's strengths include Rock Field Damage and Indestructibility & Tankiness. 
Terrax is available for downloading now on Marvel Contest of Champions on iOS and Android devices!
Stay tuned to Marvel.com for Marvel Games news and interviews and follow Marvel Games on Twitter for more!
The Hype Box
Can't-miss news and updates from across the Marvel Universe!