Games
Published January 25, 2017
'Marvel Future Fight' Celebrates the Year of the Rooster
Netmarble brings the Lunar New Year party to the hit mobile game!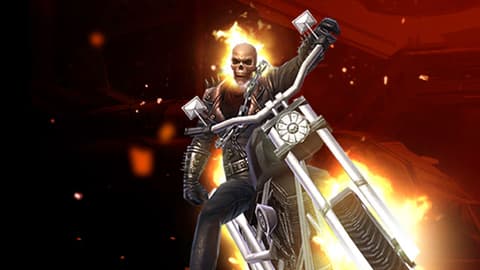 The Year of the Rooster begins January 28, but the party starts January 25 for "Marvel Future Fight" players as the Lunar New Year kicks off early! The development team at Netmarble have set up a slew of gifts and events for celebration. From promotional uniforms to check-in rewards and gift boxes, there's a lot to see and earn over the course of the next two weeks.
Players will absolutely want to jump on the uniform promotion. For just one gold each, you can purchase alternative outfits based on those in the "Avengers: Age of Ultron" film for Thor, Black Widow, Captain America, and more! This is by far the easiest it's ever been to nab some new duds for your heroes, and you'll want to make sure you have these options available to try out the new Uniform Upgrade system!
Alongside those discounts, players will receive rewards for each of the first seven days they login to the game during the event. Materials and ISO-8 await the diligent who hop in to "Marvel Future Fight" daily! In addition, for those who play more frequently, they'll find new Lunar Gift Boxes in the mailbox every four hours. These grant a random gift—from extra energy to keep you playing all the way up to 6-Star Mega Rank Up tickets—so you'll want to check back often to earn as many as you can!
When players log in to the game for the first time during this event, surely eager to grab new uniforms and open their first Lunar Gift Box, they'll also find a new 2017 event stage welcoming them. After completing the stage, participants will earn tokens that allow them to peruse the Lunar New Year Shop. To go with the event stage, Netmarble has also started a new Battleworld event. Unlike many previous Battleworlds that have only lasted a few days, this one will run for the entire length of the celebration. Dashing through this relay version of the game mode will reward players with biometrics for Elektra, Red Hulk, Hulk (Amadeus Cho), and Bullseye!
With plenty to see and do over the course of this two-week-long event, players will want to leap into the game as often as they can. Grab uniforms and gifts as your heroes take a much-needed respite from the interdimensional battle that's been raging around them and celebrate the Year of the Rooster in "Marvel Future Fight!"
The Hype Box
Can't-miss news and updates from across the Marvel Universe!