Games
Published April 2, 2020
Marvel Games Comic Connection: Immortal Hulk
Learn more about the latest addition to MARVEL Puzzle Quest!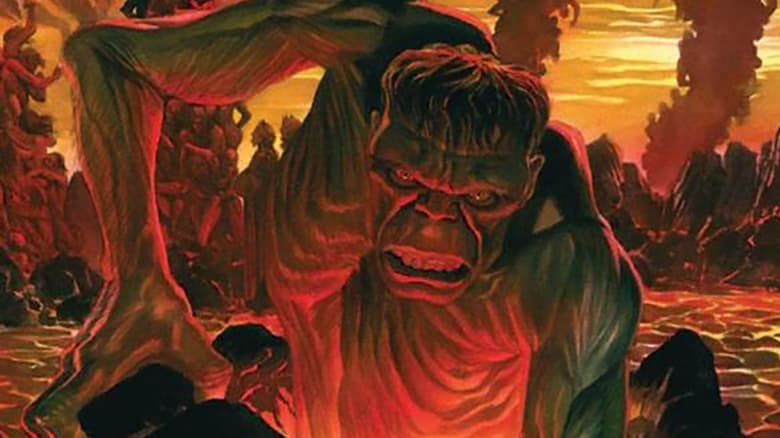 Hey, True Believers! Welcome to the first Marvel Games Comic Connection!
Just like you, all of us on the Marvel Games Team are huge fans of Marvel's monthly comic books, which we consider the "DNA" for inspiring all the stories, visuals and gameplay elements of everything created by our colossal collaborators. Some of us grew up reading via weekly runs to the spinner racks, some of us are just now diving into the vaults to discover new favorites, and all of us eagerly await new issues filled with fresh ideas, costumes, locations, items and scenarios that we can use to fuel new surprises for you.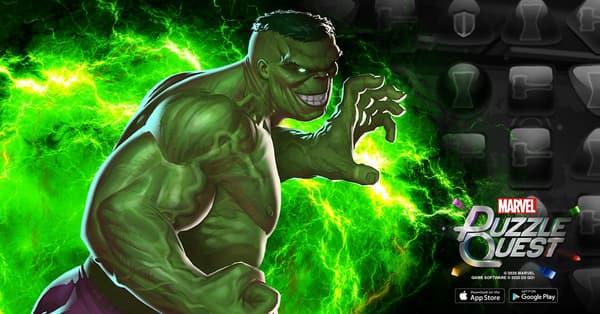 Take, for example, the alarming arrival of the Immortal Hulk in MARVEL Puzzle Quest. While some of you may already be familiar with this eerie iteration of the green goliath, others may be wondering what horrendous hole this frightening fiend crawled out of. For that later group, we proudly point you towards the fan-favorite and modern classic run of THE IMMORTAL HULK by crazed creative team of writer Al Ewing and artist Joe Bennett, accompanied by creepy covers by the legendary Alex Ross.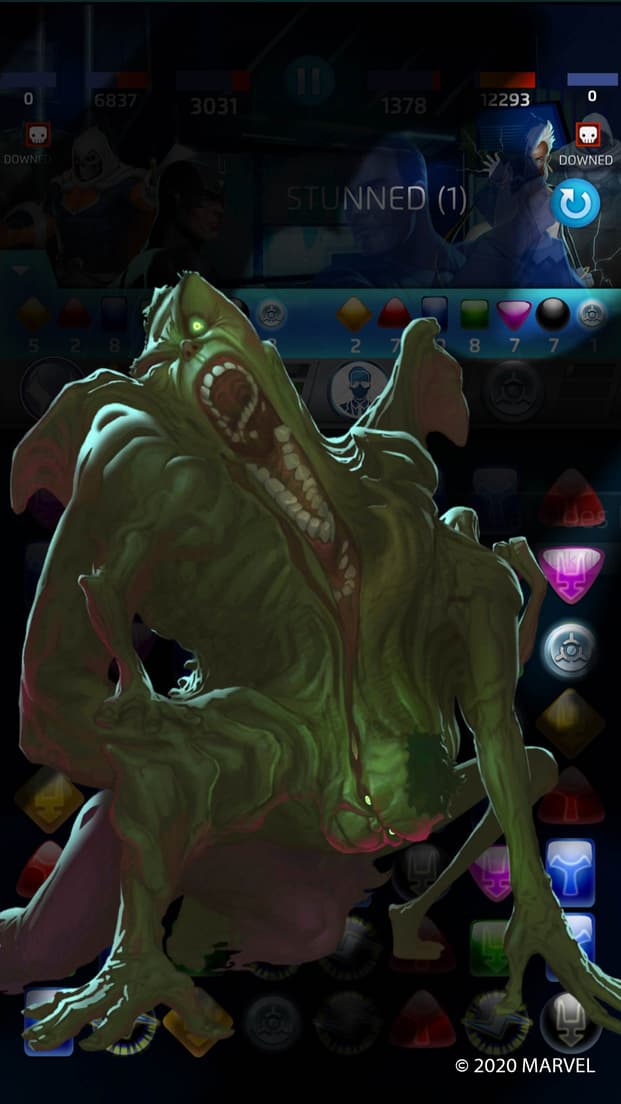 Embracing the horror roots of the jade giant's original appearance (when he was actually a ghastly grey), Al and company have unleashed a Pandora's box of terrifying tales guaranteed to drop your jaw and have you on the edge of your seat with every pulse-pounding page turn. Mixing a witch's brew of psychological swerves, physical fears and classic continuity, Immortal Hulk both pays homage to the creators and stories of the past while boldly smashing into the future.
But, why take our word for it? Thanks to our friends at D3Go (who are fellow fans of this rampaging run), if you log in to MARVEL Puzzle Quest now, you can redeem and read a free digital copy of IMMORTAL HULK #1!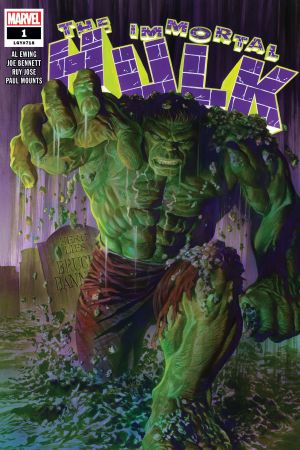 Immortal Hulk (2018) #1
published

added to marvel unlimited

painter (cover)

colorist

penciler

editor

writer

letterer

inker
What is Marvel Unlimited?
Speaking of bringing the Immortal Hulk into the game, D3Go has shared a look into their process:
Bringing this flavor into MARVEL Puzzle Quest was an interesting challenge. The Hulk is always a powerful character in our game, so how do we make him strong enough to take out threats to the universe while still making him have an approachable power level? What we decided on was to make the Immortal Hulk a fantastic damage dealer and escalating threat. He thrives on a team which can support his black ability through either defensive utility or massive health pools. He is also great alongside anyone who can shake/shuffle the board, causing him to make more matches. The more matches the Immortal Hulk makes, the faster he can die – which in his case is actually a good thing!
Take a look at some of their initial sketches, as well as some trivia on the Immortal Hulk's design and tool kit over on their blog.
In addition to the free digital comic, D3Go has provided several play at home incentives – the action-packed mobile game will be delivering several gifts which will keep your match-3 teams healthy for the next battle! Login during select windows to receive the following:
03/31 – 04/14: 400 Shards of MPQ's mystical healer, Nico Minoru!
03/31 – 04/14: 1 Advanced Support Token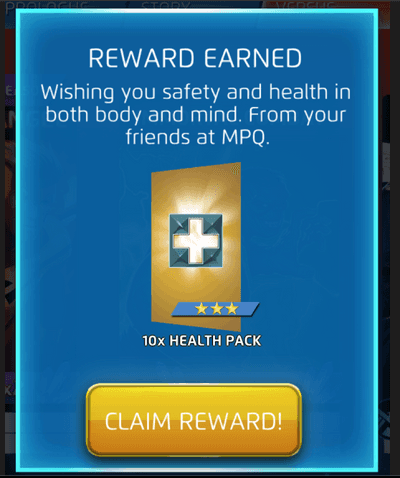 Enjoy the adventure, tell your friends, and meet us back here for another chapter of the Marvel Games Comic Connection soon!
Bill Rosemann is VP and Head of Creative, Marvel Games. Follow him on Twitter at @BillRosemann! Follow Marvel Games at @MarvelGames!
Fans will be able to escape into the Marvel Universe and revisit their favorite stories from a curated selection of complete story arcs – completely FREE – on Marvel Unlimited, Marvel's digital comics subscription service.
To find these stories and more of Marvel's greatest comic books in print, please reach out to your local comic book shop to ask about services they may offer, including holding or creating pull lists, curbside pick-ups, special deliveries and other options to accommodate. Find and support your local comic book shop at http://comicshoplocator.com.
The Hype Box
Can't-miss news and updates from across the Marvel Universe!