Games
Published August 24, 2020
Marvel Games Comic Connection: Inhumans vs. X-Men
With the (Terrigen) Mist clearing up, let's take a look at the comic stories inspiring MARVEL Future Fight's latest update!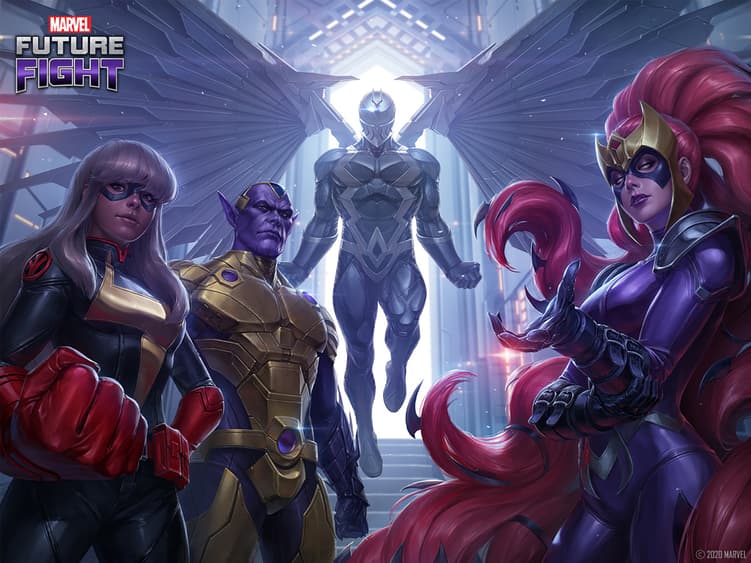 Hello, True Believers, and welcome back to the latest installment of Marvel Games Comic Connection, where we search through the House of Ideas' cavernous Comic Book Vault to spotlight the incredible issues that inspired the creation of the latest and greatest characters and events hitting our mobile, console and VR games.
Featuring hundreds of our most popular characters and entertaining over 100 million players around the world, the free-to-play mobile action RPG MARVEL Future Fight is royally celebrating its fourth anniversary with the king and queen of the enigmatic Inhumans. The new update that kicked off, over a week ago, on August 12 will not only add bold fresh uniforms for Black Bolt and Medusa, but will also introduce new characters from the explosive INHUMANS VS. X-MEN comic book series. So who are these heroes and which specific issues inspired their uniforms? Let's jump into the Marvel Games Comic Connection!
DAZZLER (New Character)
Able to convert sound into light, Alison Blaire is now one of the most experienced X-Men, but when she first took the stage (in the pages of UNCANNY X-MEN #130, during the legendary run by Chris Claremont and John Byrne), her focus was on singing songs, not zapping Sentinels.
To enjoy the living light show in her full white-jumpsuit-and-roller-skates-wearing disco glory, check out her solo run starting in DAZZLER #1!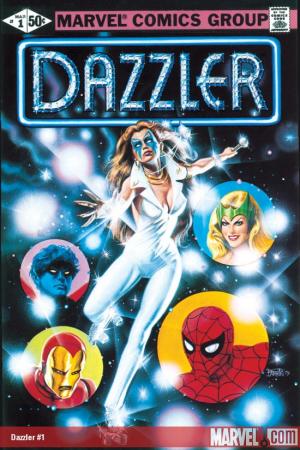 THANE (New Character)
Discovering that your dad is the universe's number one murderer has to be a buzzkill, amiright? Making his debut in NEW AVENGERS #10, the secret son of Thanos was born to an Inhuman mother who hid him from his fearsome father. In an interesting wrinkle, Thane worked as a healer in his Inhuman village and after undergoing Terrigenesis discovered that his awakened powers, while destructive, could also heal. Will the son of the despot in love with Death dedicate his career to spreading life? Time will tell!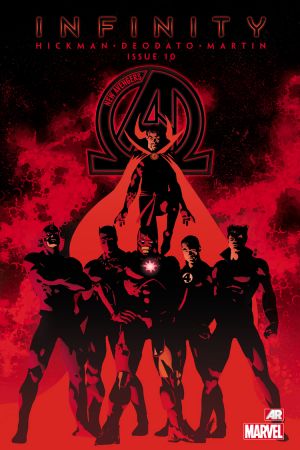 ICEMAN (New Uniform)
Spinning out of the INHUMANS VS. X-MEN event, X-MEN: BLUE featured teen versions of the original team line-up who had time traveled to present day. While he may have looked like Frosty the Snowman during his initial run with the X-Men, this version of young Bobby Drake maintained a more crystalized look and wore this more sporty blue, black and white suit.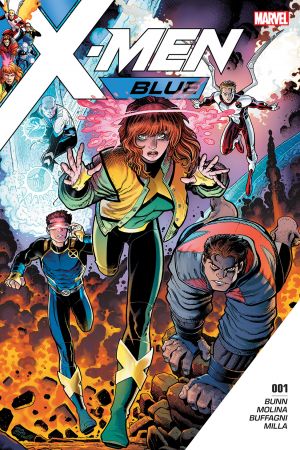 X-Men: Blue (2017) #1
published

added to marvel unlimited

colorist

editor

letterer

inker

penciler

writer

inker (cover)

penciler (cover)

colorist (cover)
What is Marvel Unlimited?
Many readers immediately recognize Kamala Khan's iconic suit, which features colors and symbols inspired by her love of Captain Marvel. But how many of you are familiar with her alt reality look from INHUMANS: ATTILAN RISING? In this SECRET WARS tie-in, an orphaned Kamala is taken in by Queen Medusa and served as a security agent for her kingdom on Earth-61610.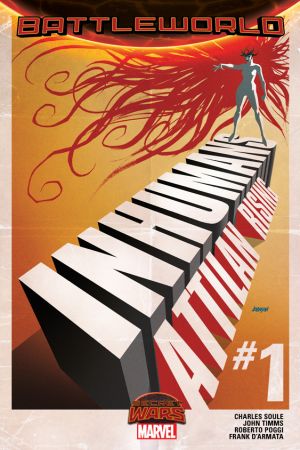 MEDUSA (New Uniform)
With her people's very existence threatened the Queen takes her kingdom to war and dresses the part in INHUMANS VS. X-MEN. Clad in royal purple and wearing a golden tiara, Medusa instantly commands respect, and if you don't, beware the blades woven into her living hair!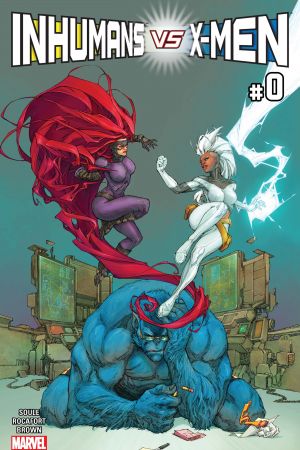 As if his violent voice isn't imposing enough, feast your eyes on this H.R. Giger-Inspired look for the "Silent King" that artist Alex Ross designed for the sprawling EARTH X trilogy!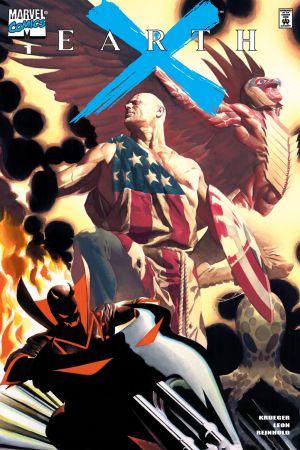 Earth X (1999) #1
published

added to marvel unlimited

inker

penciller

penciller (cover)

writer

colorist

editor

letterer
What is Marvel Unlimited?
So there you have it, a personally guided tour through the wild war between two of Marvel's most interesting teams! I hope you enjoy diving into these classic comics, check out the uncanny update in MARVEL Future Fight, and then join us here next time for another illuminating edition of Marvel Games Comic Connection. Have fun, Frantic Ones!
Bill Rosemann is VP and Head of Creative, Marvel Games. Follow him on Twitter at @BillRosemann! Follow Marvel Games at @MarvelGames!
Fans will be able to escape into the Marvel Universe and revisit their favorite stories from a curated selection of complete story arcs – completely FREE – on Marvel Unlimited, Marvel's digital comics subscription service.
To find these stories and more of Marvel's greatest comic books in print, please reach out to your local comic book shop to ask about services they may offer, including holding or creating pull lists, curbside pick-ups, special deliveries and other options to accommodate. Find and support your local comic book shop at http://comicshoplocator.com.
The Hype Box
Can't-miss news and updates from across the Marvel Universe!