Games
Published September 6, 2019
'Marvel's Avengers' Character Spotlight: Hulk
'Marvel's Avengers' will be available May 15, 2020 on PS4, Xbox, Stadia, and PC!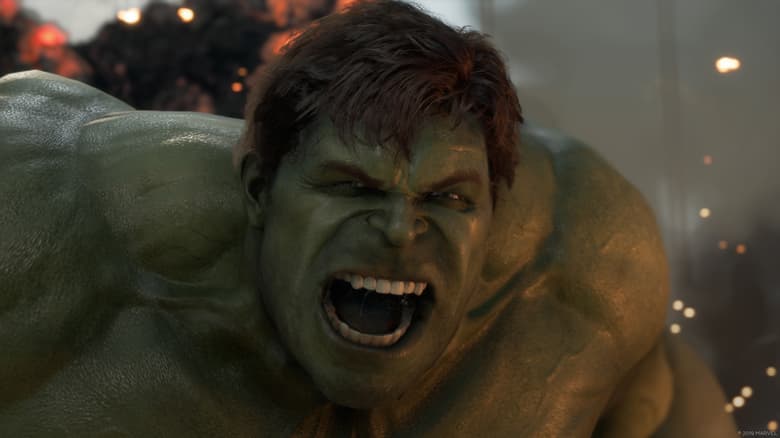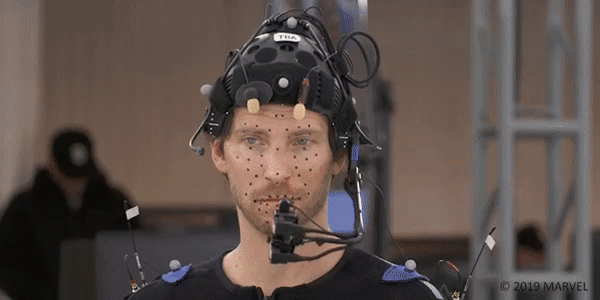 Baker is one of three talented actors involved in the creation of bringing Hulk and his brilliant human counterpart to life.
Speaking on the duality of the character, Baker revealed, "I feel he struggles the most with the duality that inherently comes with being a Super Hero. More than others he considers the human cost and social impact of his actions."
"Playing Bruce in this space allowed me to explore him as a human and the weight he bears by being such a brutal force," added Baker. "Bruce sits at the emotional core of our story. His relationships with the characters, which is often tenuous, spotlights his inner struggle. We've carefully crafted an arc for Bruce that simultaneously recalls fan favorite storylines and builds upon them."
Darin De Paul is the talent behind Hulk's larger-than-life voice. Using his impressive vocal range, De Paul brings nuance to a performance mostly comprised of gamma ray induced outbursts.
To De Paul, "Hulk is the most 'super' because he is simply the strongest there is. Incredible raw power. And yet we have seen his loyalty and how he protects his allies. Under the rage is so much heart."
In regards to his techniques or approach to bring Hulk's vocals to life, De Paul shared, "It is acting in its purest form. You lift the character off the page and give it life. And coming from Broadway and musical theatre, I learned how to fill a big room with my voice. HULK SMASH VOCAL CORDS!"
Lastly, stuntman Hawk Walts gives Hulk his unstoppable moves, causing mayhem on the motion-capture stage. "Hulk's almost unlimited strength," exclaimed Walts. "He has the potential to be truly unstoppable. But, if anger comes from fear, you realize Hulk is always afraid. When you look at him in that light, his actions are both heroic and heartbreaking."
What was Walts' approach to our always-angry Super Hero? "Hulk is such a physical character," said Walts. "I loved running around the studio pretending to wreck everything. The sets and props we used were minimal, so we had to use a lot of imagination. Most fun I've had on set, ever. Incredible!"
On May 15, 2020, get ready to transform from Banner to the unstoppable Hulk; no enemies will stand a chance once you begin smashing.
Marvel's Avengers begins at A-Day, where Captain America, Iron Man, the Hulk, Black Widow, and Thor are unveiling a hi-tech Avengers Headquarters in San Francisco — including the reveal of their own helicarrier powered by an experimental energy source. The celebration turns deadly when a catastrophic accident results in massive devastation at the hands of Taskmaster and his mercenaries.
After the traumatic events of A-Day and blamed for the tragedy, the Avengers disband, and Heroes are outlawed. In the five years since, a new evil threat has emerged: AIM. AIM believes that science, not Super Heroes, will save the world. You will be tasked with reassembling Earth's Mightiest Heroes to take on this rising threat.
Bruce Banner questions whether the Avengers are Super Heroes, or above the law. His role in the A-Day tragedy has cast a long shadow, placing himself in a self-imposed purgatory and abandoning his will to turn back into Banner.
From Marvel Games, Square Enix, and Crystal Dynamics, Marvel's Avengers is an original, story-driven, third-person action-adventure game, the definitive Avengers gaming experience will allow you to rebuild and reassemble Earth's Mightiest Heroes. It features a cinematic single-player campaign with Hero Missions and co-op Warzone missions. Assemble a roster of Avengers, customize them to harness their unique powers, and go online in four-player co-op Warzones to defend Earth from escalating threats. Marvel's Avengers will release simultaneously for the PlayStation®4 computer entertainment system, the Xbox One family of devices including Xbox One X, Stadia, and PC.
Reassemble and Embrace Your Powers on May 15, 2020! Play the Beta first on PS4. Pre-Order for Beta Access!
The Hype Box
Can't-miss news and updates from across the Marvel Universe!