Games
Published June 24, 2020
Marvel's Iron Man VR BTS: Tinker on the Impulse Armor in Tony's Garage
Go behind-the-scenes and learn how you'll upgrade your armor before you suit up on July 3!
The team at Camouflaj are back with a new behind-the-scenes look at the upcoming release the PlayStation VR exclusive game, Marvel's Iron Man VR, available on July 3.
In the video above, we get to take a look at Tony Stark's garage, what players can do with their access to his garage, and how it contributes to the full-fantasy of being the genius inventor that is Tony Stark.
Yara Abou Samra, producer at Camouflaj, reveals, "We wanted the garage to empower players to tinker with and upgrade their suit and get more powerful as they go deeper into the campaign, looking stylish along the way.
The creative teams behind Marvel's Iron Man VR collaborated with Marvel artist Adi Granov and Marvel Games creative director Tim Tsang to design the game's signature Impulse Armor.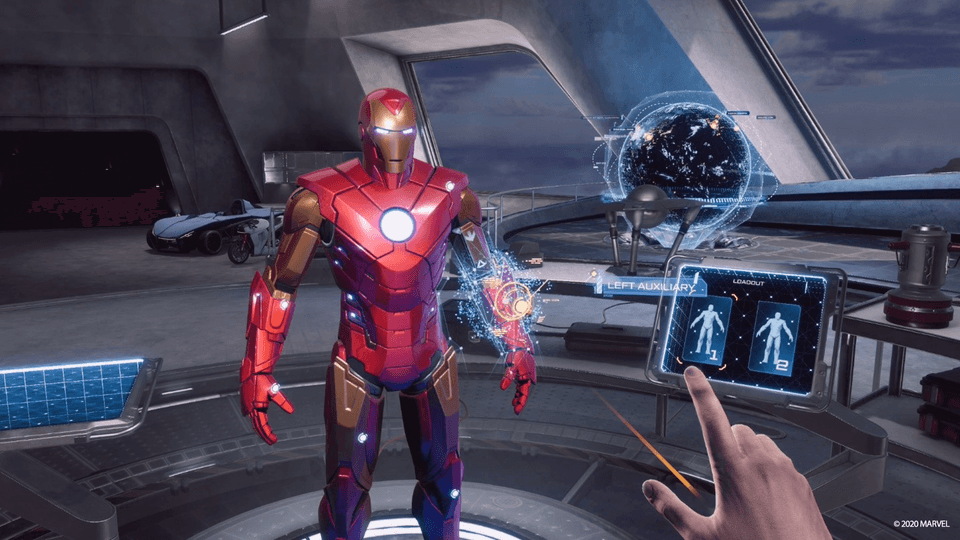 The Armor Station in Tony's garage allows players to see the iconic armor in full detail. Once you've unlocked access to Tony's garage, in addition to see the armor in its full glory, you'll be able to make modifications such as swapping in Repulsor types, new Auxiliary weapons, Arc Reactors and Thrusters. As you progress deeper into the campaign and complete missions, you'll unlock Research Points, allowing you to do deeper customizations.
Learn more about the customizations and Armor Custom Decos in the video above as well as heading over to the PlayStation Blog!
Marvel's Iron Man VR is available for pre-order now and will be available on July 3!
The Hype Box
Can't-miss news and updates from across the Marvel Universe!