Games
Published January 28, 2019
Marvel's Spider-Man | Spidey Scores Two Fantastic Four-Inspired Suits
The critically acclaimed game's latest free update includes the Bombastic Bag-Man and Future Foundation suits!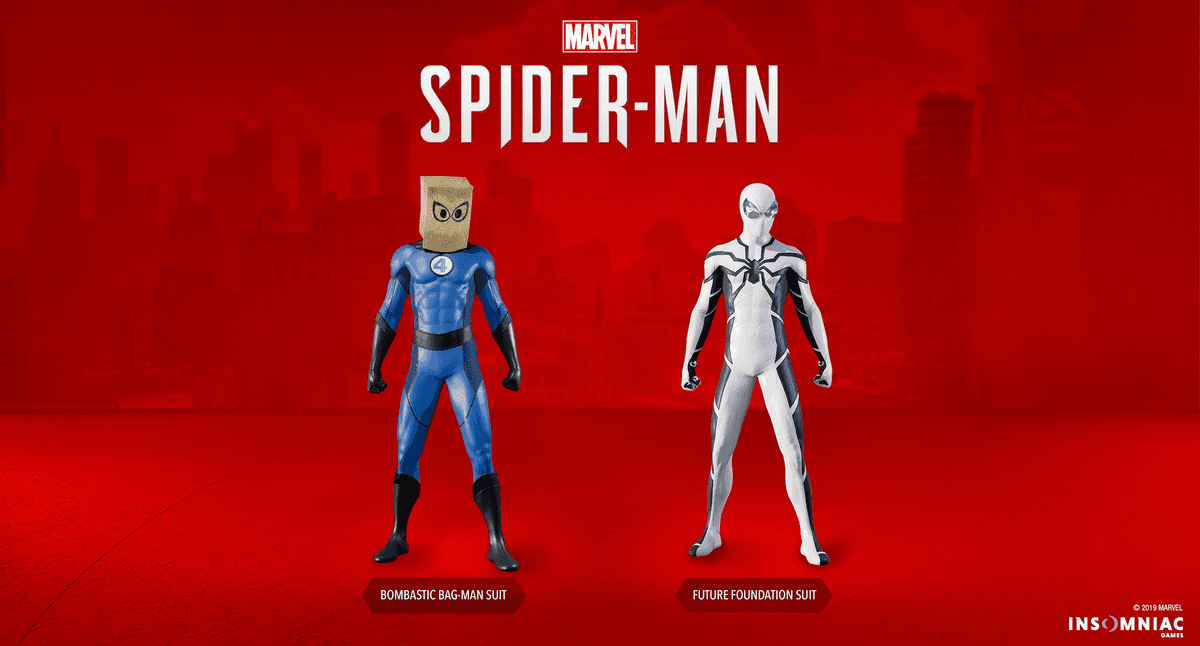 True Believers, the latest "Marvel's Spider-Man" release update, dropped today, is the opposite of a revoltin' development.
Earlier this month, during Fantastic Four: World's Greatest Week, Marvel Games teased something "fantastic" was heading to "Marvel's Spider-Man," along with the debut of Marvel's First Family across a number of other Marvel Games titles.
Today's free update, patch 1.14, celebrates Spidey's history with the Fantastic Four with the arrival of the Bombastic Bag-Man suit and the Future Foundation suit (seen above)! 
The wall-crawler's dalliance with the Fantastic Four began in 1963 with AMAZING SPIDER-MAN #1 when Peter Parker was a wee young lad interested in joining their team, but in a twist, fighting Marvel's First Family.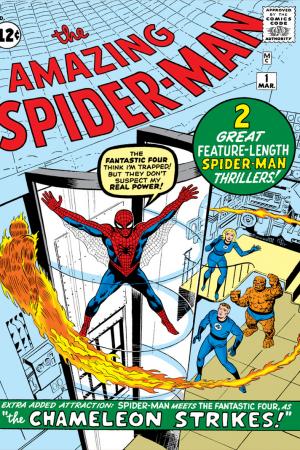 One of Spidey's most memorable moments with FF happened in AMAZING SPIDER-MAN #258. Peter swung by FF's Baxter Building to have Mister Fantastic examine and remove the symbiote he was wearing. In order to navigate the hard streets of NYC in just his knickers, the Fantastic Four loaned him one of their costumes. However, to conceal his identity, the lovable prankster Human Torch provided Spidey with a DIY low-waste mask, and that my friends, is how we were introduced to the Bombastic Bag-Man!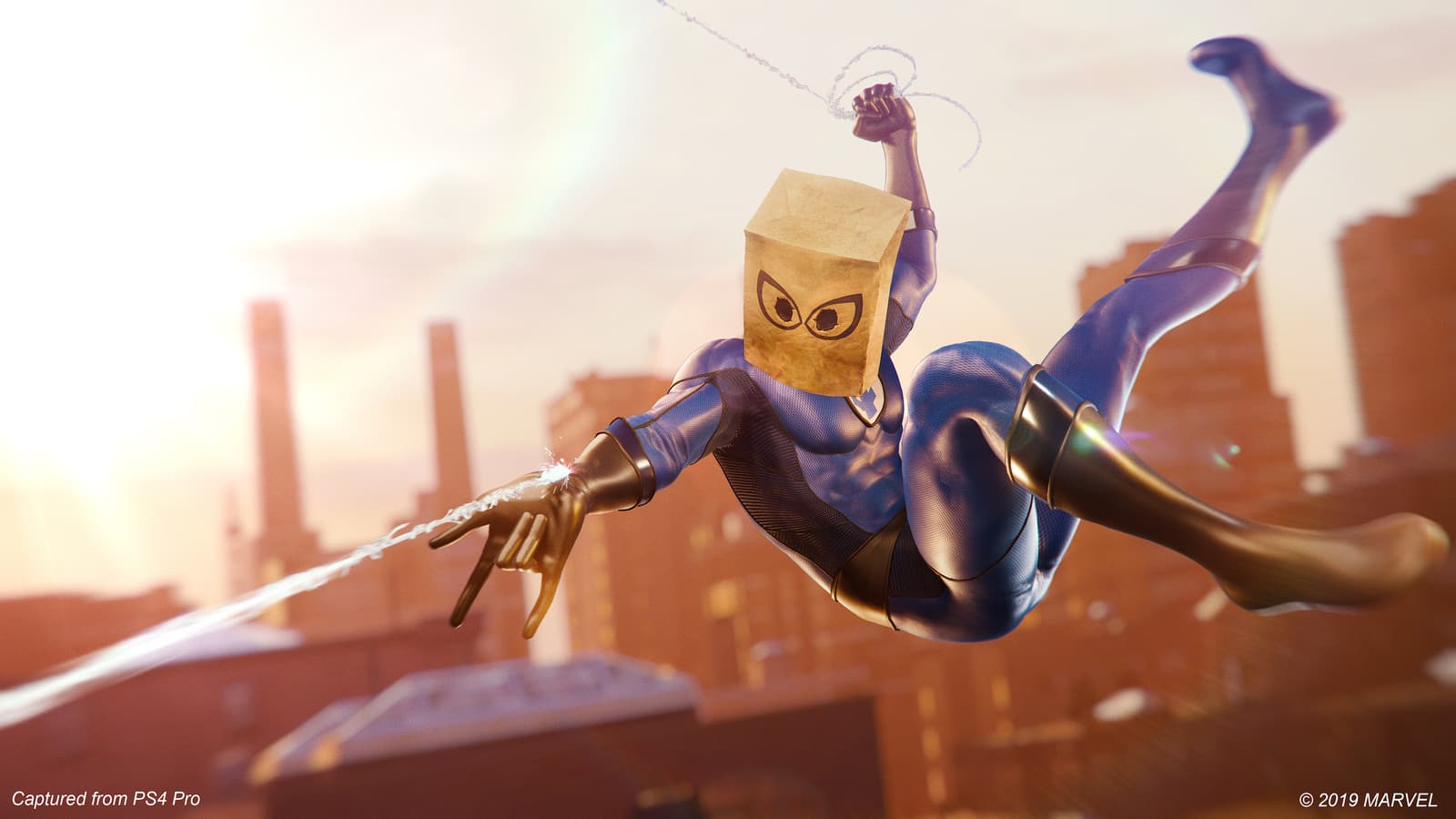 Following the death of the Human Torch, Peter honored his friend's last request by joining Mister Fantastic's Future Foundation committed to better serving humanity's future in FANTASTIC FOUR #579. As part of the Future Foundation, the team sported a black and white color scheme with their suits.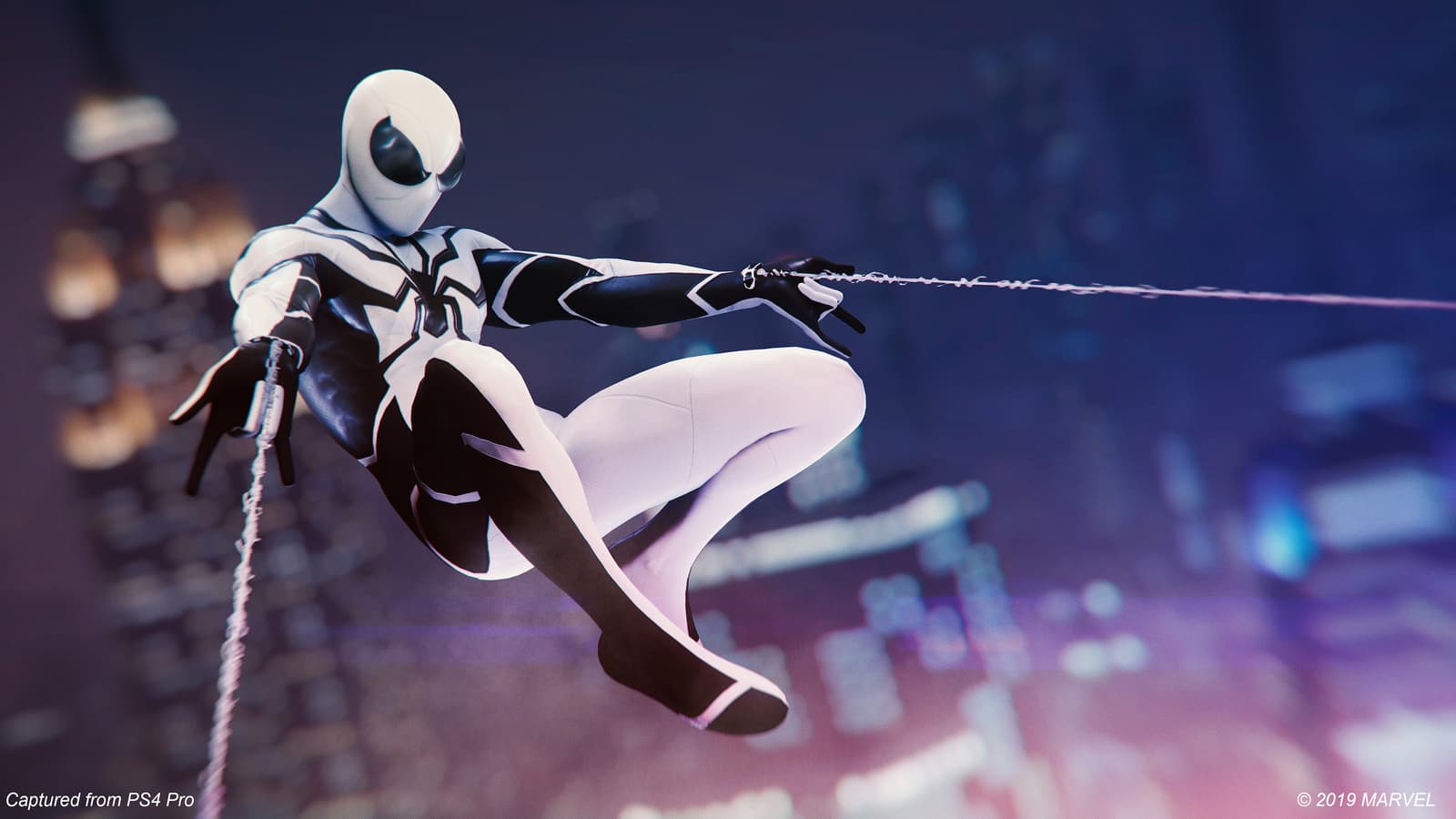 Both the Bombastic Bag-Man and the Future Foundation suits can be yours when you download today's patch 1.14 by connecting online to the PlayStation Network. If you're interested in seeing both suits in action, be sure to check out Insomniac Games' livestream at 2pm PST today at twitch.tv/insomniacgames.
Be sure to snag Marvel's Spider-Man now.  Keep it on Marvel.com for all the latest and greatest on Marvel's Spider-Man and the rest of the Marvel Games roster. And follow Marvel Games on Twitter for more!
The Hype Box
Can't-miss news and updates from across the Marvel Universe!