Gear
Published December 6, 2018
5 Great Marvel Gift Ideas from Sideshow Collectibles
Check out some amazing Maquettes, Premium Format Figures, and Hot Toys Figures!
With the holiday season in full swing, the team at Sideshow Collectibles have some great Marvel gift possibilities  that are currently available to order. From amazingly detailed sixth-scale figures to larger premium format figures and more, here are a few standout ideas for Marvel fans...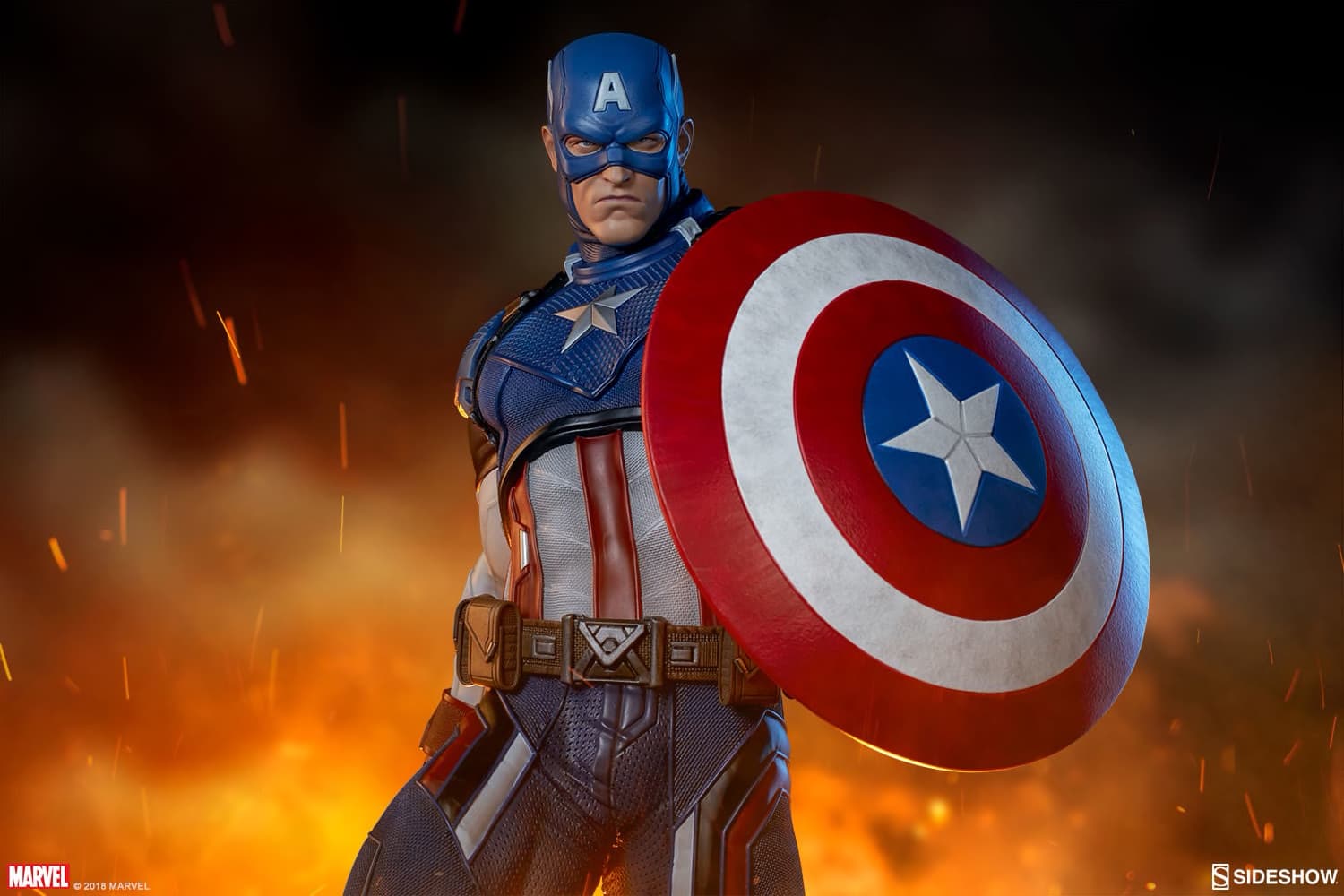 Measuring 21" tall , the Sentinel of Liberty stands ready for battle with this striking Premium Format Figure, depicting Captain America on a S.H.I.E.L.D. Helicarrier platform, complete with a discarded Ultron Sentry arm to go along with the Ultron head Cap is carrying. Cap wears a distinctive, updated, tactical interpretation of his classic costume that is still instantly recognizable as the uniform of Captain America.
Click here for more info on the Captain America Premium Format Figure! 
Available now at Sideshow for $585

Sideshow's Wolverine Premium Format Figure depicts the best there is at what he does in the midst of battling Sentinels! The polystone statue stands 15.5" tall, depicting Wolverine lunging forward atop a severed Sentinel hand base. With an enraged expression showing the Sentinels have made the wrong guy angry, Wolverine is wearing a variation on his famous yellow and blue costume, complete with a red X-Men insignia belt buckle. 
Available now at Sideshow for $555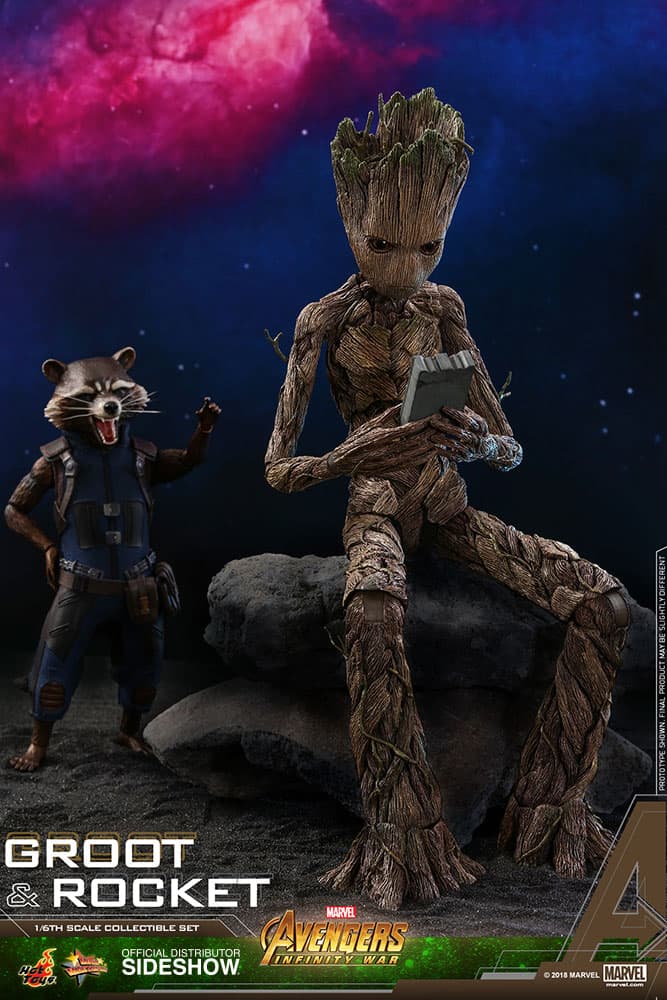 Groot & Rocket went on a big quest in Marvel Studios' "Avengers: Infinity War" alongside Thor himself, and a new Hot Toys sixth scale figure set depicts the Guardians of the Galaxy duo as seen in that blockbuster film. The newly developed Groot shows the adolescent incarnation of the character and includes his ever-present handheld game console among his accessories, while Rocket boasts a newly painted head, complete with movie-accurate likeness.  
With "Avengers: Infinity War" cementing itself as a true movie event, this is a great chance to add to your collection with two key characters in the story. 
Available now at Sideshow for $345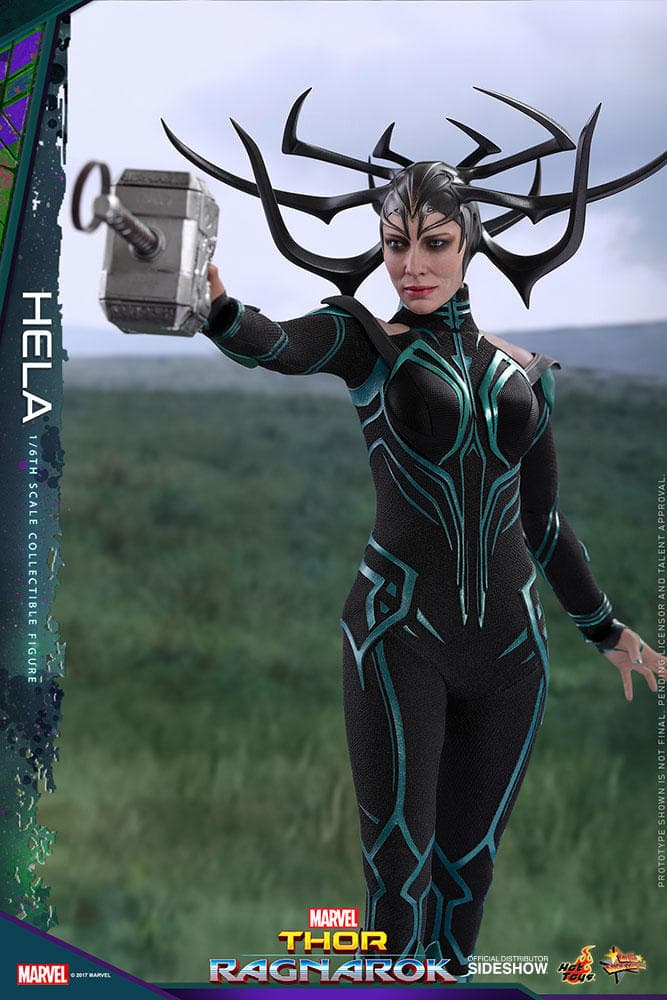 Hela made one hell of an impression in Marvel Studios' "Thor: Ragnarok," and now you can get a spectacular-looking Hot Toys sixth scale figure of the Goddess of Death, as portrayed by Cate Blanchett. Along with several other accessories, Hela comes with a damaged Mjolnir held in one of her interchangeable hands, to recreate the shocking moment where she did what no one else had ever been able to and stopped Thor's hammer mid-air! 
Click here for more info on the Hela Hot Toys Sixth Scale Figure!
Available now at Sideshow for $235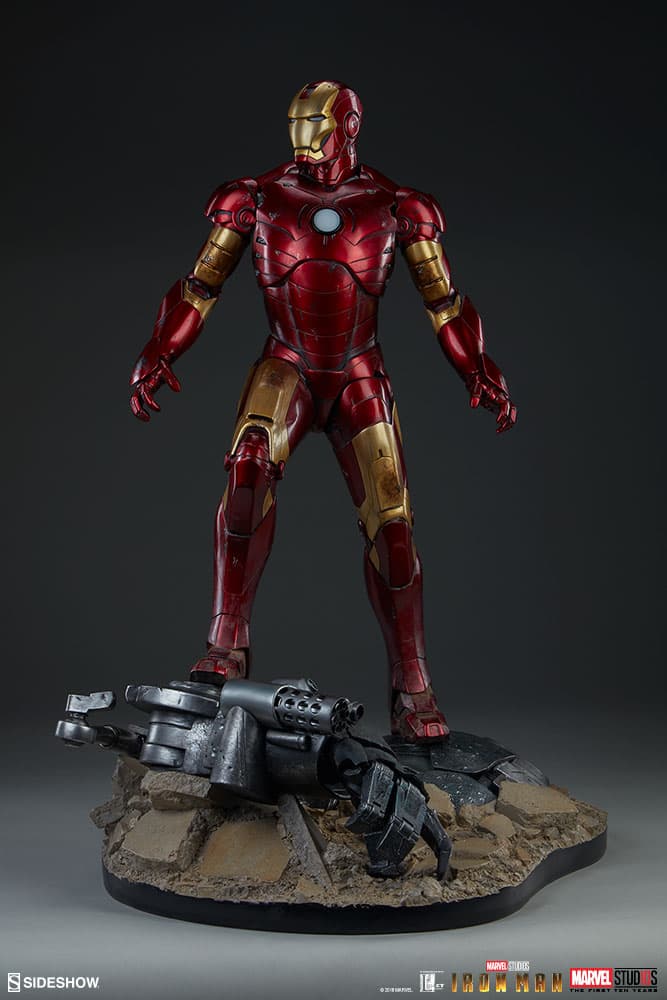 With the tenth anniversary of Marvel Studios and the Marvel Cinematic Universe here, Sideshow and Legacy Effects have released this phenomenal Iron Man Mark III Maquette based on Tony Stark's third suit of armor from Marvel Studios' first "Iron Man" film in 2008. 
Standing 22.5" tall, the Maquette boasts an intricate design recreating the armor from the film, with its distinctive red and gold armor playing, including weathering effects from battle. The Iron Man armor features light-up features in the arc reactor, eyes, and hand repulsors. Iron Man stands among remnants of the Iron Monger armor, and the arc reactor in Iron Monger's chest has a flickering effect as well. The Maquette has both an AC adapter and battery options as power sources.
The Limited Edition of 1500 is available now at Sideshow for $685
For more on some of the items listed above, plus a ton of other great gift ideas, check out Marvel's full 2018 Holiday Gift Guide!  
The Hype Box
Can't-miss news and updates from across the Marvel Universe!